For the past two years, I've compiled a list of what I think are the 50 Best Blogs by Women. If you can believe it, it actually takes me a full year to put these lists together.
Each day, I'm on the lookout for great new resources and fresh new voices. Some of these women I've had the pleasure of meeting in person at the Blissdom Conference; others are part of the Austin Bloggers Social that I belong to and yet others I've found on Twitter or Facebook.
The point is, there are so many fabulous women out there creating their own businesses for themselves either by blogging or through blogging – and that is very powerful.
To show my support and recognition for all of these amazing women who are creating their own destiny in the world, I present to you, The Third Annual 50 Best Blogs by Women.
Business and Entrepreneurial Blogs:
Suitcase Entrepreneur – Creative Ways to Run Your Business from Anywhere
Tara Gentile – Empowering Passionate People to Produce and Profit
Jane Button – Turn Your Passion into Profit
The Unemployed Entrepreneur – Street Smart – Far From Perfect – Almost Famous
She Owns It – Celebrating, Supporting & Connecting Women Entrepreneurs
Biz Chick Blogs – Blogs by Women: Business, Health, Technology, Relationships & Family, Food, Style & Travel
Work at Home Blogs:
Michelle Shaeffer – Building Your Business Online Shouldn't Mean Teetering on the Edge of Insanity
She's Self-Employed – Chicks Writing Their Own Checks
Working Naked – Working from a Home Office Never Felt So Cool
Real Ways to Earn Money Online – Learn How to Start Earning Money in Your Pajamas Today
Bizzie Mommy – Balancing Work, Life, and Motherhood in a Digital World
Work at Home Adventures – Reviews, Leads, and a Helping Hand
Social Media & Marketing:
Practical Profitable Social Media with Tai Goodwin – For Authors, Coaches and Solopreneurs
Career Blogs:
Career Diva – The Thinking Man's and Woman's Career Blog
Design, Style, and Creativity:
Uban Bliss Life – A Modern, Fresh, Fun Lifestyle Blog
Today's Creative Blog – Featuring the Best Creative Blogs Daily
Self Development:
Your Kick-Ass Life – Because Life's Too Short Not to Kick-Ass
Mommy Blogs:
Milk and Cuddles – A Taste of Motherhood
The Wheelchair Mommy – Changed, But Still the Same
Dagmar's Momsense – Making Sense of Motherhood, Breastfeeding, Attachment Parenting, Green & Frugal Living, Decorating & Social Media
The Morris Bunch – Where Chaotic & Fabulous Meet
Jenni from the Blog – Married, Working Mom of Two Adorable Kiddos
Holly's House – Not a Perfect Mom's Blog
Mommy Q – Navigating the Wild World of Motherhood
Scary Mommy – An Honest Look at Motherhood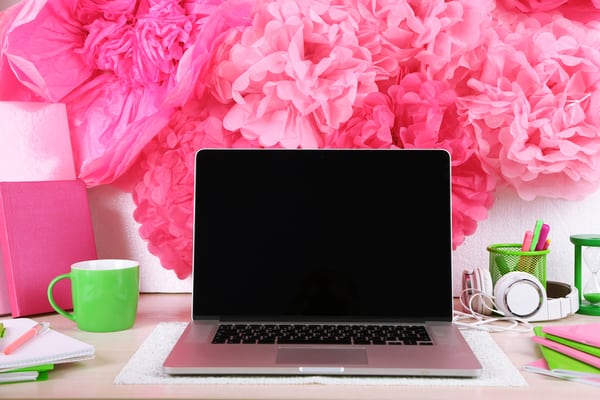 Baby Blogs:
On To Baby – All Things Lovely for Baby & Mom
Baby Blog Addict – Parenting Tips, Humor, Baby News
Food Blogs:
Playing With My Dinner – Fun and Games in the Kitchen with a Real-Life Working Mom
100 Days of Real Food – 1 Family. 2 Kids. 0 Processed Foods.
Bakerella – Sweet Inspiration and Fun Baking Ideas
Organization and Simplification:
Simple Home Organization – Helping Busy People Get Organized One Tip at a Time
Lifestyle:
Cupcakes and Cashmere – Award Winning Fashion and Lifestyle Blog
Money and Frugality:
Girls Just Wanna Have Funds – Breaking Financial Ceilings One Stiletto at a Time
The Frugal Girls – Living Well with Less $$$
Freebies 4 Mom – Spoiling You with the Hottest Freebies
Posh on a Budget – Living the Posh Lifestyle on a Budget
Writing:
Harrison Amy – Copywriting that Counts
The Mom Writes – Fun and Frugal Solutions for the Work at Home Mom
Make a Living Writing – Practical help for Hungry Writers
All Freelance Writing – Your Freelance Writing Resource
Review:
Stuff Parents Need – Feathering the Family Nest with Products that are the Very Best
Bored Mommy Blog – Funny Mommy Blog, Reviews and Giveaways
Fashion:
Corporette – A Fashion and Lifestyle Blog for Overachieving Chicks
Jane Has a Job – Modern Career Fashion + Style
A Mom in Red High Heels – Beauty and Fashion for Busy Moms
Women's Blogs:
Upper Case Woman – Living Life Out Loud One Day at a Time
Fitness:
Work Out Mommy – Never Underestimate the Power of a Workout
Miz Fit Online – Because Fitness Isn't About Fitting In
Humor:
The Stiletto Mom – Notes from a Bitch on Heels
Kludgy Mom – The Art of Living Haphazardly
Do you have a favorite blog that didn't make the list? Feel free to share your favorites below. Make sure to check out 2009's Best Blogs by Women and 2010's Best Blogs by Women – there are some fantastic blogs you don't want to miss!