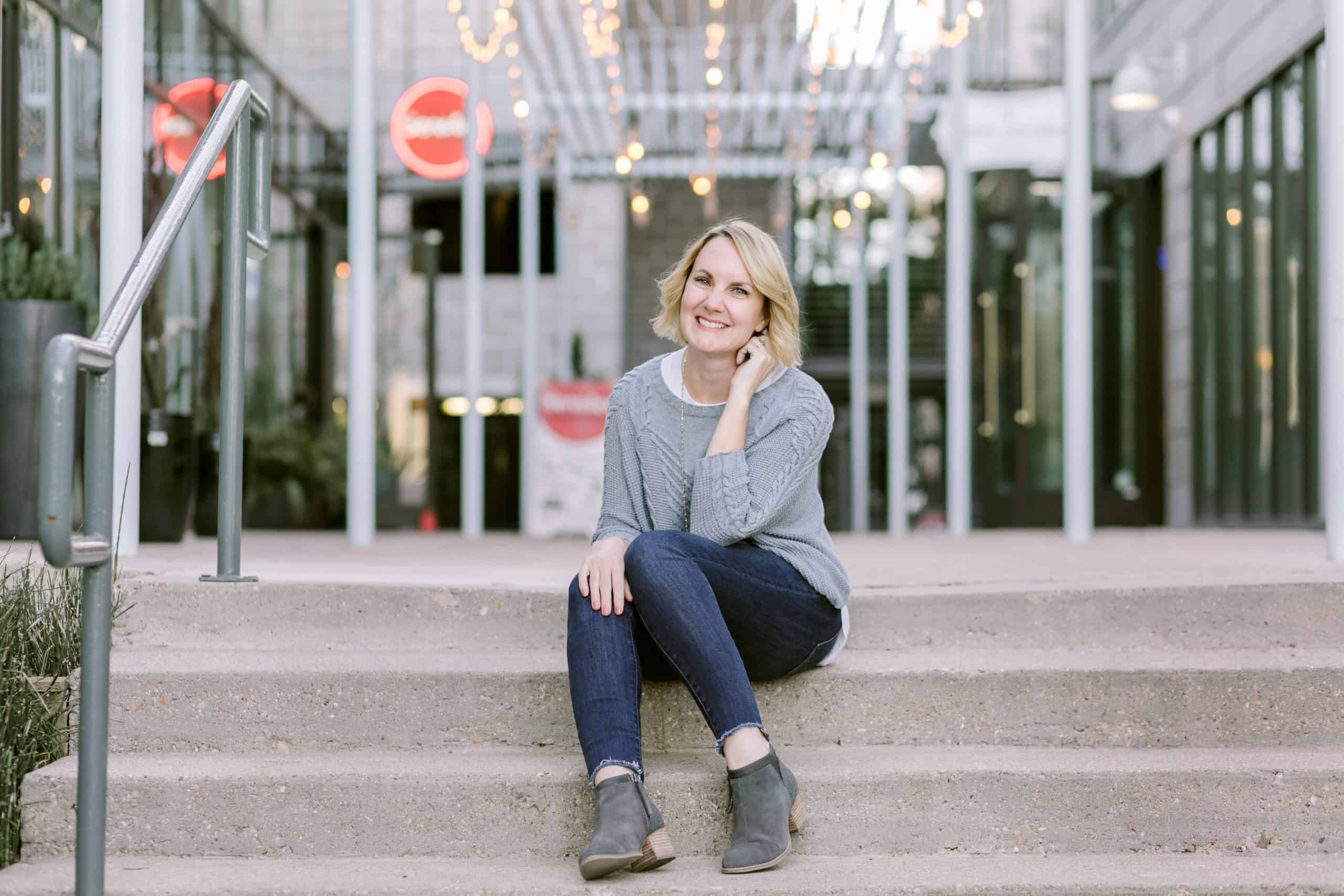 Holly Reisem Hanna is the publisher and founder of  The Work at Home Woman, which has been helping individuals find remote careers and businesses that feed their souls since 2009. Through her unconventional career path of holding over 30 jobs and obtaining two college degrees, she's been able to figure out how to find a career path that you're truly passionate about. Holly's had the pleasure of sharing her expertise on sites like CNN, MSN Money, Huffington Post, Woman's Day Magazine, as well as being recognized by Forbes as one of the "Top 100 Websites for Your Career." Holly resides in Austin, Texas, with her husband and daughter and enjoys reading, traveling, and yoga.
Courtney Stich is a prior educator turned writer, blogger, and Pinterest fanatic! She's the founder of the site, The Running Mama — a website dedicated to helping mamas with everything from playtime with the kiddos to downtime for the mama, (all rolled up with a little bit of running here and there). Courtney holds a BA in English Literature and a Master's Degree (M.S ED) in Technology and Design. Courtney has written several articles and content both as a ghostwriter and within online publications such as Fractus Learning! She also creates copywriting content for a variety of clientele on Copify. Aside from her love of writing, she manages, designs, and creates content for a variety of Pinterest business accounts on the Pinterest platform. Courtney is a mama to three beautiful kiddos and a wife to one amazingly supportive, loving hubby. She loves everything about being seaside, most things chocolate, and a vase, (or five), filled with sunflowers.
Kara Wilson is a magazine editor, freelance writer, and a work-at-home Australian mama to two young children. You can find a variety of her articles in publications worldwide, but her favorite topic is parenting. She has almost 20 years of professional experience in early childhood, holds a degree in Psychology, is a trained sleep specialist, and has completed a plethora of courses and workshops surrounding early childhood development and health. Aside from her family and writing, her other biggest loves are cooking, nutrition, traveling, and of course, reading. You can check out her portfolio at Kara-Wilson.com, read her tips for raising adventurous eaters on Instagram at Little Foodie Guide, or join her closed Facebook support group for mamas called Solids and Sleep.
Corrie Alexander is a content creator and logistics nerd from Toronto, Ontario. Her climb up the corporate ladder cultivated her interest in the topic of career development, a passion rivaled only by her love of exercise and strong coffee. As an alumna of both Horkey Handbook's Freelance Writing and Virtual Assistant courses, Corrie loves helping other bloggers and small business owners grow! Visit her website, thefitcareerist.com.
Choncé Maddox is a Certified Financial Education Instructor (CFEI), blogger at My Debt Epiphany, and freelance writer who loves to talk about everything personal finance. Her writing has been featured on sites like Business Insider, AOL, Credit Sesame, Barclaycard, and the New York Post. She lives with her husband and son in the Midwest. When she's not writing, she is spending time with her pets, trying out new recipes, being active outside, and looking for new Netflix shows to get into.
Tania Griffis is a freelance writer and blogger who has a background in human resources, hiring, and recruiting. She's been featured on CNN as well as dozens of other blogs and online publications, putting her journalism degree to good use. She loves using a combination of creativity and business savvy to help businesses succeed, including her own blog Run to Radiance, which details her home and craft adventures. She is also a mama to a beautiful baby girl that keeps both Tania and her husband on their toes.