If you're running your business on a tight budget, here is a massive list of free business resources and tools for entrepreneurs!
Leaving the security of a steady-paying job to launch a new business can be a scary endeavor. Even if you've planned and saved six months of living expenses, often it takes months to start generating income from your business.
And guess what?
Even if you don't have money coming in, your business still incurs expenses to run smoothly. But don't despair; there are tons of free tools, resources, guides, and printables, so you don't have to break the bank.
Here is a massive list of free resources for small business owners so you can focus on making money instead of spending it.
List of Free Business Resources and Tools
1. Free Website
Since you won't have a brick-and-mortar location, the heart of your home-based business is your website. Having a site allows people to window shop your services and products; it helps them find you online and conveys valuable information. Personally, I think it's in your best interest to own your website (purchase your domain name and hosting), but if you can't afford a website right off the bat, I suggest using a free option until you can afford to switch to a more robust platform.
A few things to note about free platforms. Usually, you're limited to a small number of web pages, you'll have limited bandwidth and storage, and often you'll have a sub-domain. If you can spare $2.95 a month, I highly recommend setting up your own website with WordPress. Not only is it affordable, but it's also extremely simple to set up and use, and it will give you a professional-looking website that you own. Here is a free step-by-step guide to get you started.
2. Free Online Productivity Tools
You'd think, as much as I'm online, that I'd rely heavily on online productivity tools, but I don't. As you'll see below, I like to use real-world tools to help me stay organized. But if you prefer online time management tools – here's a great list to keep you on track.
3. Free Printables
I'm old school when it comes to planning and organizing. For all of my personal and business activities, I use a physical planner, calendar, notebook, and tons of printables. From grocery lists and daily to-dos to packing lists, chore charts, and business goals. If you're looking for free printables to organize your business and life, this list has you covered.
4. Free Finance Tools
When I first started my business, I used a spreadsheet for all of my income and expenses. Not only was the process manually intensive, but it also made tax time a nightmare. Save yourself the frustration and use a professional platform. The resources listed below offer free invoicing, budgeting, planning, bookkeeping, and accounting solutions.
5. Free Business Templates
When you're running a business, you'll find yourself searching for all types of forms and templates that you don't even know you need until a particular situation arises. When the time comes, here are some great resources to have bookmarked.
6. Free Content and Project Management Systems
When you're a service provider (virtual assistant, freelance writer, graphic designer, etc.), you're going to have multiple projects and clients to manage. The best way to stay on top of everything is by using a content or project management system to keep you organized.
7. Free Marketing Tools and Platforms
It's been said that you should spend at least 20-25% of your time marketing your business. With hundreds of ways to market your business, you should be able to find a formula that works for you. Here are a few free platforms and resources worth checking out.
For more budget-friendly marketing ideas, check out these articles:
8. Free Administrative Tools
You may already have Microsoft Office on your computer, but if you don't, the yearly subscription can be pricey. Here are some other options that work great, and they're free.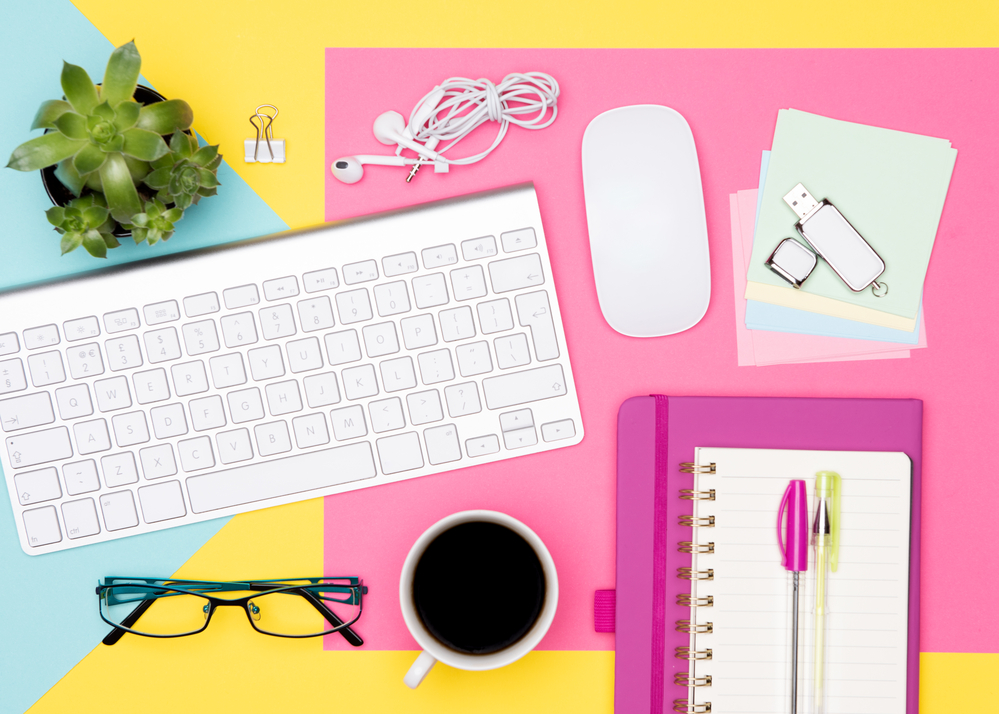 9. Free Communication Tools
It's funny when you work in an office setting; you don't even think about all the different methods you use daily to communicate with others – the technology and systems are already in place. However, when you run your own business, you'll quickly learn that you need a whole host of tools. Luckily, there are lots of free and reliable options.
10. Free Design Tools and Stock Images
As an entrepreneur, you'll take on many roles. Quite frequently, that role is a graphic designer. But no worries, you don't need any special training to create professional-looking images, presentations, and marketing materials; these tools are both free and easy to use.
11. Free Courses and Business Mentorship
As an entrepreneur, you need to stay up to date on best business practices, new technology, marketing strategies, and so much more. Things change so quickly, and if you don't stay on top of industry trends and new technology, you'll be left behind. That's why investing in your self-development is so crucial.
Here are some places to find free business guides, mentors, webinars, and more!
12. Free Resources and Tools for Bloggers
If you run a blog, there's no doubt that you'll need some specialized tools to make your blogging efforts easier.
Here are some that I use and recommend:
Conclusion
Are you ready to make money from home this year, but you're not sure what direction to take? Here are a bunch of FREE online courses that can help take the guesswork out of what work-at-home career path you should take.
One last note about business freebies. There will come a point where your time becomes more valuable than saving a few bucks. So as you grow, invest in the proper tools that will ultimately save you time and money; as freebies often have limitations.
Good luck with your new business!
Do you have free business resources and tools that you can't live without? Drop us a note below; we'd love to hear what you're using.
Originally published November 25, 2009. Content updated March 2023.