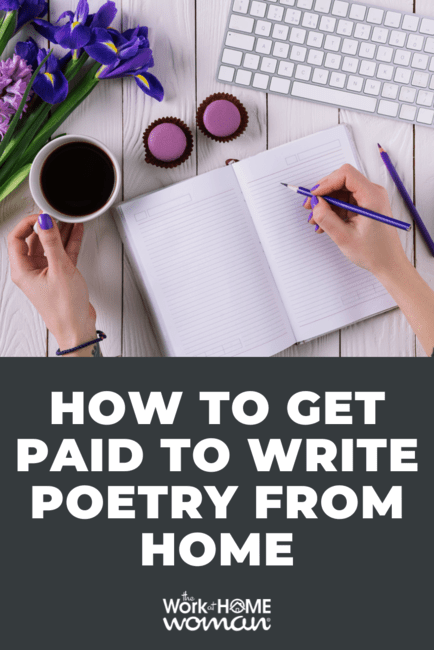 Are you a lover of poetry with notebooks full of your own prose? Would you like to get paid to write poetry? You're not alone; a recent study found that poems are reaching new heights in popularity, with 28 million adults indulging in the ancient art form a year.
That's a lot of haikus!
It's no wonder, then, that there's a healthy market for freelance poets. There are more opportunities than ever before to submit poetry for money.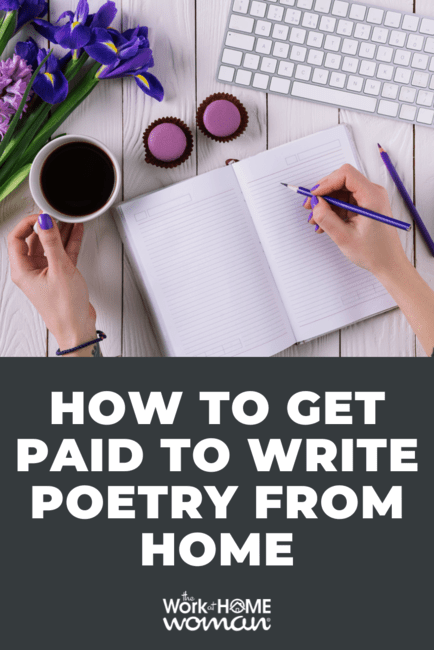 So if you enjoy writing poetry, you will be interested in these opportunities to channel your inner Emily Dickinson for extra cash. Depending on your income goals and interests, there are a few different strategies you can try to make money with your prose.
8 Ways to Get Paid to Write Poetry
1. Online Poetry Submissions
There are several online and print publications, literary journals, and literary magazines that pay well for poetry, like:
Submission Guidelines
In most cases, your submissions can not be reprints or anything that's been published anywhere before. Some publications, however, will allow submissions from your own blog or social media channels but not other third-party publications.
Some websites accept submissions all year round, while others are only open periodically throughout the year. You also need to watch out for submission fees which some publications charge for administrative duties and reading time. Always thoroughly research the publication you're submitting to and peruse their submission guidelines.
2. Poetry Books
If you already have a large body of work, creating an anthology of your best poems might be a great option for you. Sort through your poems and see if you can find a collection of pieces that work well together; a good poetry book should center around a particular theme or idea.
Then you can choose to either submit your anthology to a publisher or self-publish.
Traditional book publishers can be a more challenging route to take, but there are still some smaller presses that are looking to publish poetry books, like Milkweed and Four Way Books.
Thanks to Amazon, self-publishing a book is not nearly as daunting as it was 20 years ago. You can quite easily upload and self-publish your book of poetry by creating a Kindle Direct Publishing account.
Although self-publishing gives you full creative license, it also means you'll need to handle marketing for the book yourself, which can be quite a learning curve if you've never done it before.
Related Content: How to Make Money Selling Ebooks Online
3. Poetry Contests
There are a number of publications that organize annual or seasonal poetry contests, like Saturnalia Books, Poetry Nation, Ploughshares at Emerson College, Rattle, and Breakwater.
Granted, winning a poetry contest is no easy feat, but winners can earn anywhere from $500 to $2,000 or more for their efforts.
Other publications may award poets free magazine subscriptions, tickets to writing conferences, and other non-cash prizes. For a huge list of places to places to submit your poems to, see this list.
4. Greeting Cards
This idea to submit poetry for money is a little outside the box, but when you think of some of the most meaningful greeting cards you've received, they are pretty poetic, aren't they?
Greeting card companies like RSVP and NobleWorks are open to outside submissions.
Some card companies publish more humorous prose, while others stick to serious sentiments. Research the company and their greeting cards before submitting your own to make sure their style is a good match with yours!
5. Fiverr
Fiverr is a huge online marketplace for a wide variety of freelancers, and that includes freelance poets.
Some freelancers offer lyric writing, while others provide custom poetry for any occasion. The downside with Fiverr is that although you can price your services however you like, there is a lot of competition.
But if you can find a unique angle for your poetry-writing services, you can do quite well.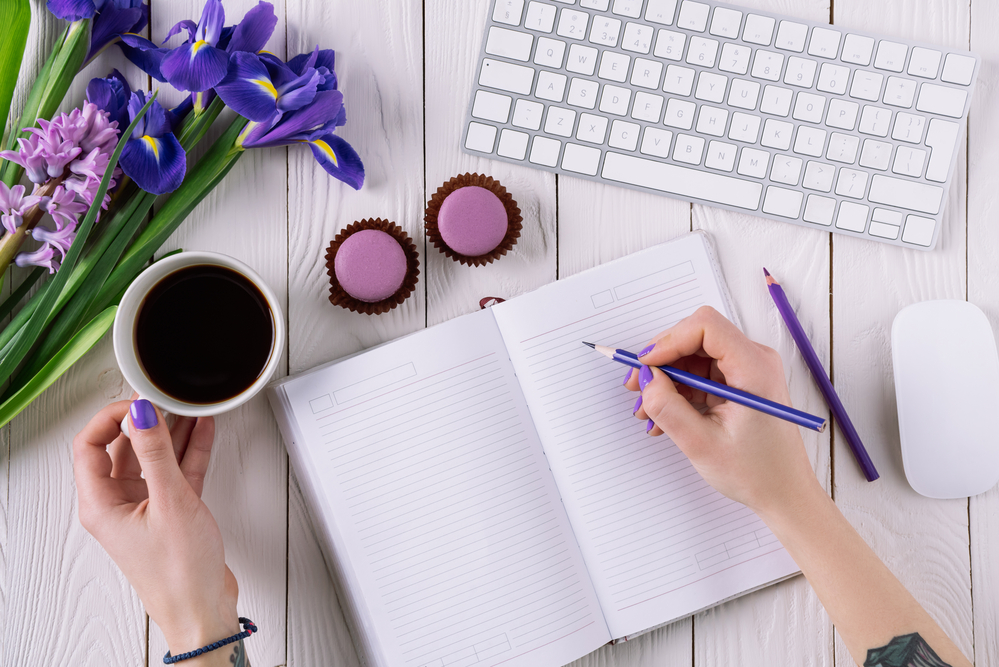 6. Etsy
If you are crafty as well as a poet, you can print your poems on fancy paper and frame them to sell on Etsy.
You could also publish your prose on other items like greeting cards, t-shirts, platters, Cricut crafts, or coffee mugs. The possibilities are endless! (These five tips can help you get started on Etsy if you're new to the platform.)
Of course, Etsy isn't the only place to sell your poetry online. You can also use print-on-demand sites like Teespring and Spreadshirt. With these platforms, you can start selling your poetic wares for free. Once you create an account, you'll design your products, set your prices, and promote your items online. When an item sells, the platform takes its cut of the profits, including shipping the item to your customer, and then you're left with what's left.
7. Your Own Poetry Blog
You can make money with your poetry by publishing poems on a blog and collecting income through advertising and affiliate links.
This is definitely not the fastest way to make money with your poems, as it can take months to build up your site's traffic to the point where you're making a substantial income.
And you'll need to be willing to learn some online marketing techniques to do this.
But once you have steady traffic coming in, you can enjoy passive income for months, or even years, to come.
Related Content: How to Start a Blog and Make Money From It
8. Become an Instagram Poetry Influencer
Have you ever noticed how popular quotes are on Instagram? Poetry is another popular niche on the platform, and poets like Rupi Kaur have used it to share their writing with the world. Not only does she use Instagram to share her poetry and sell her self-published books and merchandise, but she also uses it to promote her Netflix show and sell tickets for her world tour. While you may not have 4.5 million followers on Instagram, you can still use the platform to make money with your poetry. Whether it's selling your own products, using affiliate links, or establishing relationships with brands, there are many ways to make money using Instagram. To begin using Instagram to make money online, check out this in-depth tutorial.
Conclusion
With a little bit of research and a solid game plan, you can turn your passion for prose into a healthy source of income. Just remember that submitting poetry for money is a freelance business, and like any business, it can take a lot of time, practice, and patience to be successful.
But if you're a poet at heart, it's a journey you'll truly enjoy!
Originally published February 18, 2020. Content updated February 2023.