So you've thought of it: Taking your design ideas and putting them out there for everyone to see.
But you have questions.
Does it cost a lot of money to get started?

Do I have to use my own designs?

Can I set my own prices?

Where will I sell my T-shirts?

How much money can I earn?
Well, you're in luck; we have answers!
Below you'll find 15 companies that can help you make money by designing T-shirts online.
Partnering with Teespring is like crowdfunding with T-shirts! It's 100% free to design your shirt. Simply use the online designer to create your product by either uploading your design or using clip art from the site. You'll have to set a sales goal or tipping point, which is the minimum you need to sell in order to have your shirts printed. Then share your campaign via email, your website, or your favorite social media networks. Your customers won't be charged unless your campaign reaches the tipping point. Once your campaign ends, shirts are printed and sent out, and you'll be sent a check for the profit.
There are many factors when figuring exactly how much you can earn with Teespring, and it varies depending on everything, from the text and design you use to your choice of shirt. Just so you can get an idea of possible earnings with Tee Spring, you can start with a basic shirt, add a design and text for a total cost of $10 per shirt. You can choose your retail price but say you opt to sell your shirts for $20 each and have a goal of selling 50 shirts. That would give you a profit of $500. Of course, the more shirts you sell, the higher your profit.
Wondering if you can really make money using Tee Spring? See how Benny Hsu made $100,000 in five months using this t-shirt selling platform!
Spread Group is a family of brands that offers three different ways to make money selling T-shirts and other custom-printed goods. You can choose to sell your products on a custom e-commerce store, an existing platform like Shopify or Etsy, or on their online marketplace.
If you're ready to go into business for yourself, Spreadshop, their print-on-demand e-commerce platform, makes it super easy to start your own website! The Spreadshop platform includes everything you need to run your store – including a custom domain, marketing and analytics, and automatic fulfillment of your orders. Best part about it? It's totally FREE to use! You just pay for products once they sell.
Already have an e-commerce platform you love? You can use Spread Group's app, SPOD, to sell products on Shopify, WooCommerce, Etsy, Magento, and more! You get all of the same printing and shipping services and can choose from over 150 products to sell.
If you're looking for a more traditional T-shirt marketplace, Spreadshirt allows you to upload a design and sell to its built-in audience. You set your own commissions. If you have mad design skills, you can also sell your designs to other creators and earn anywhere from $1.50 and more on each design sold.
On all Spread Groups platforms, accounts are free forever, and you control your profit margin. T-shirts cost around $14 to create, and at that point, you tack on your commission — whatever amount you'd like based on your design and what you think you can earn. I would stick around the same pricing as the other sites to stay competitive.
You can join Zazzle as a designer and upload and sell your artwork on T-shirts and many other products. Open a FREE designer store (you even get to choose your store name), select a product to add your design to, and post your creations for sale. Zazzle has a large selection of products: T-Shirts, coffee mugs, wall art, office supplies, electronics accessories, and much, much more! Even pillows and jewelry!
There are no upfront costs, and you set your royalty rates yourself that can be anywhere from 5% to 99%. Zazzle produces the products and ships everything directly to the customer.
Don't have killer design skills? Become a Zazzle Associate! Link and share your favorite shops and items made by others, and you can still earn a commission!
At Zazzle, T-shirts are priced a little higher right out of the gate, but you can still make a decent profit — plus, there isn't a minimum amount you have to sell.
Again, there are many variables here. An example would be, you can create a simple design, the T-shirt will run you $17.45, and then you set the percentage of your royalty rate. So if you choose a 20% royalty rate, your shirt will sell for $20.94, earning you a profit of $3.25 per shirt after the $0.24 transaction fee (which only applies when your royalty rate is set at 20% or above). Sell 50 shirts, earn about $162.
See your artwork on T-shirts, hoodies, mugs, posters, and bumper stickers. You can sell in the Cafepress Marketplace for free or set up your own branded online shop to sell on your website for around $5-$10 a month, depending on the options you choose.
Big brands are using Cafe Press; you'll find the likes of ABC, Paramount, Sprout, and National Geographic among the shop owners.
Prices vary to create a shirt depending on your design and text, but I created a simple shirt with text and a graphic and listed it for $20.
Blue Cotton has 20 years of experience and guarantees their quality, which is nice to hear nowadays. They are a custom print T-shirt shop that has an amazing design studio. For the most part, individuals order shirts for personal use or to have stock on hand, like in a physical storefront. While they don't offer an online store option for you to sell your shirts, they do offer campaigns as a way for you to make money.
With campaigns, there is no risk and no inventory. You design the T-shirts, set the price, add a description, and set your goal. Then get to work at sharing your campaign on your social media channels, on your blog or website, in emails, and with friends and family. When your campaign is over, your customers will receive their shirts, and you'll receive a nice check (or PayPal deposit) with the profits.
Printful gives you the benefits of running a store without all the hassle. There are no minimum purchases, monthly fees, or inventory. If you already have a store or are planning on opening one, this is an excellent choice as you can connect it with Printful. They integrate with Shopify, Amazon, Storenvy, Squarespace, WooCommerce, and more. That being said, if you don't have a store or aren't planning on having one, then this won't be an option for you. T-shirt prices start at $7.95. They also have a whole lineup of items you can design, including leggings, pillows, posters, tote bags, cell phone cases, and more.
At Threadless, you make art, and they'll do the rest! You can open your completely customizable artist shop for free and sell anywhere in the world. You set your prices and earn a profit on anything over the base cost of the merchandise. T-shirts and tanks have a base cost of $15.75, so if you sell them for $25.75, you're earning $10 bucks on every single shirt. That's not too bad! There are no minimums, no shipping fees, and they handle inventory and customer care.
A global marketplace for independent artists, at Redbubble, you create and upload your designs to sell on t-shirts, vinyl stickers, posters, device cases, and more. They give you total control of what you sell your art for; just add your margin to their base price and list your products. Most artists earn an average of 17%, but it's totally up to you to decide. Redbubble does all the heavy lifting, including handling the sale transactions, coordinating the printing, arranging delivery, and providing customer service. With no monthly fees and free sign-up, it's another great way to get started earning money online designing T-shirts.
TeePublic is a good option, even if you're not an artist or designer per se. You can make money with this T-shirt company in two ways. First, you can create your own designs and upload them to products for your store. This earns you a set price commission that varies depending on the product but ranges from $3-$5 on shirts, tanks, and hoodies.
Second, you can become a partner and have a merch store. This is a neat option because you can feature shirts with designs from other artists. You get to choose what you like and what to carry in your store. You earn an 11% commission on existing TeePublic designs and an additional $3-$5 on sales of your own merchandise. So even if you're not a designer, you can make money online selling T-shirts!
Even though Society6 is for primarily selling art prints, you can add T-shirts to the mix once you have uploaded your design for a print. We wanted to include it here because many people who design T-shirts are artists, so this could be a viable option to sell your artwork on many different items, including T-shirts.
One thing that might be considered a downfall is that although you can set your own prices on your art prints, the rest of the products — such as T-shirts, travel mugs, and throw pillows — have a fixed price. Society6 pays a 10% commission that is paid on their base price, so the amount varies depending on the product. Still, with no minimums and no cost to sign up, it might be worth a try if you're an artist. You simply share your unique creator link with friends, family, and followers through email or on your favorite social media platforms and get a cut of their purchase profits.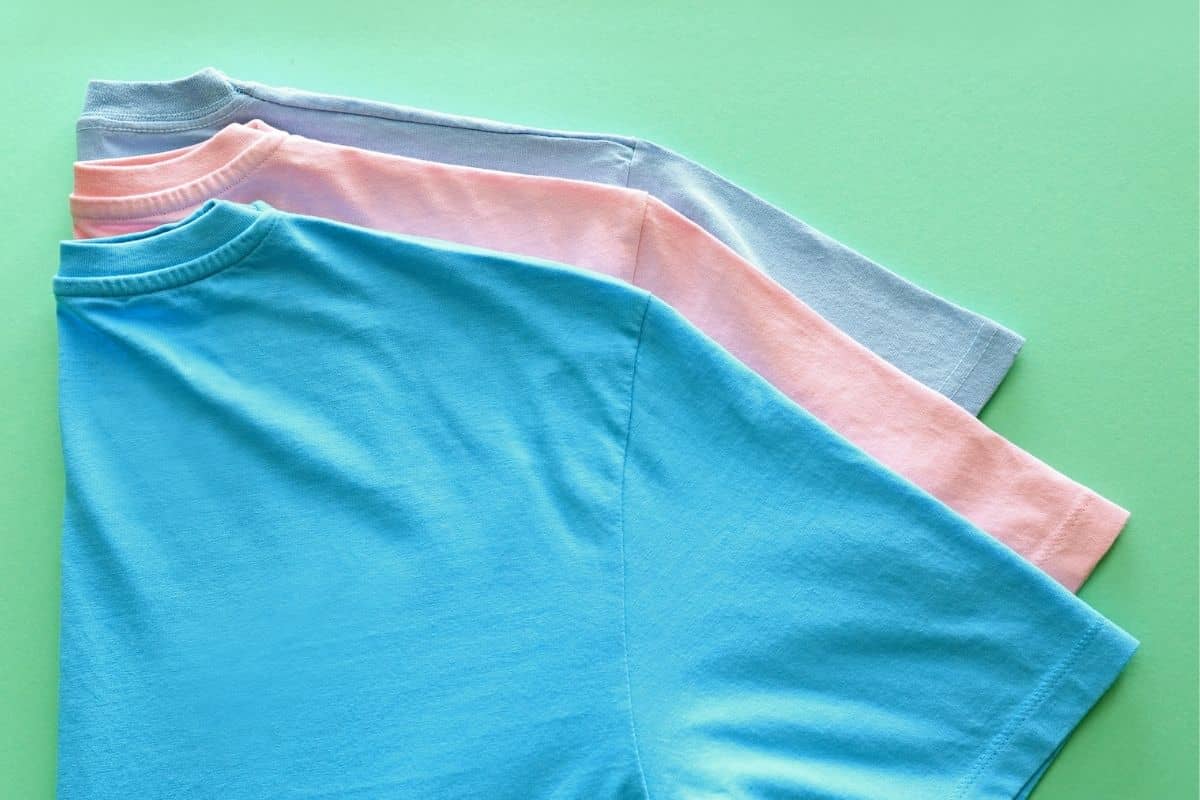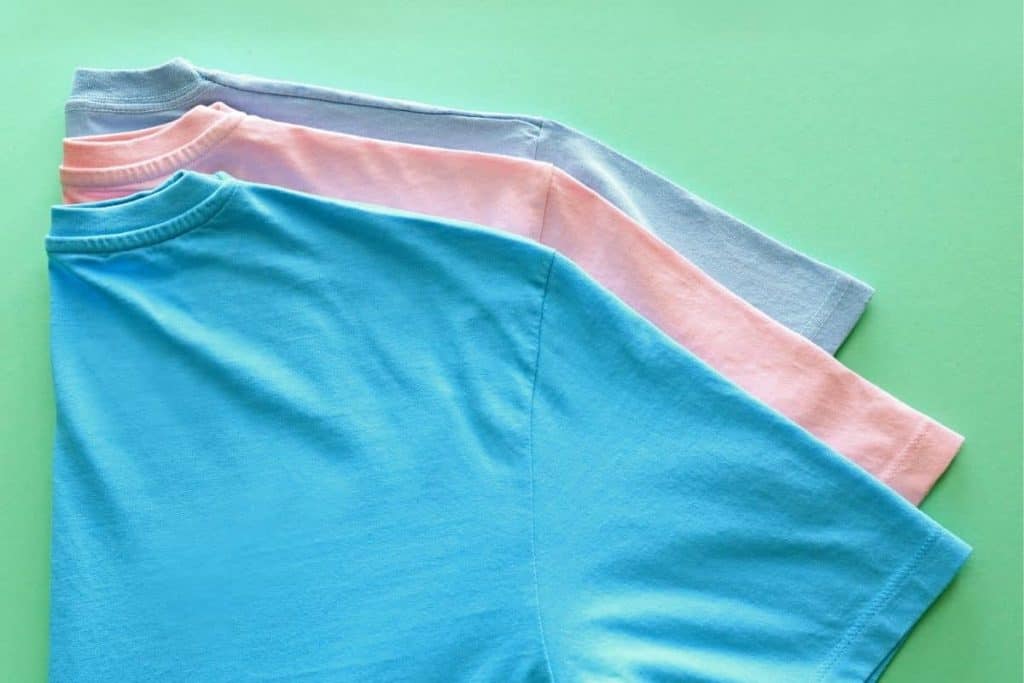 With Printify, you can design anything from T-shirts and leggings to accessories and décor. They have over 300 products you can customize with your art and sell. Printify works by connecting to your existing e-commerce store or online marketplace, so you'll need to have that in place to start selling. They integrate with eBay, Etsy, Shopify, Wix, WooCommerce, and more!
Printify is totally free to use; all you need to do is pay for the base price of your product once an item sells, and you can charge whatever you want for the retail price. T-shirts start at around $8, though the costs vary, depending on which printer you use. Printify contracts with printers all over the world, so be sure to find one in your area for the fastest shipping.
Gelato is a print-on-demand company that is capable of producing just about any print product. T-shirts are a top product, but you can also use the company to design notebooks, wall art, stationery, and more. They stand out as a greener option for printing if you are environmentally-minded. They participate in the UN Global Compact, which means they create sustainably and ethically produced products.
They are a global company that prints in 33 countries worldwide and ships to over 170, so you're bound to find something in your area. Basic T-shirts start at $8.24, and then you set your retail price. To start selling, you'll need to set up your e-commerce store or online marketplace profile on Shopify, Etsy, WooCommerce, Wix, or Squarespace, and then Gelato will handle the rest.
T-pop is a European-based option for print-on-demand services, though they offer shipping worldwide. They integrate with Shopify, WooCommerce, and Etsy, so you'll want to have your account on one of those platforms in place before you get started. This company is another option for greener products. They offer eco-friendly products and printing processes and a carbon-neutral delivery service.
Despite being a dropshipping company, T-pop offers completely customized branding for all your orders, including branded packaging, shipping slips, and a thank you note – all for no additional charge! Their T-shirt prices start at about $12.22, and then you can sell for however much you want.
Gooten is another print-on-demand company that exclusively connects to your existing e-commerce platforms. You can use them to sell your custom designs on Shopify, WooCommerce, Etsy, Big Commerce, and more.
While Gooten's seller reviews are mostly positive and say the company offers competitive pricing, they do not list prices on their website upfront. That said, they offer over 150 products you can customize with your designs, and you get to set your own commissions.
Teelaunch is a super fun site that will let you create just about anything! In addition to offering traditional printing services for products like T-shirts and hoodies, they also offer laser etching, which you can use on products like bamboo cutting boards. T-shirts start at about $9 to create, and you can set your own retail prices.
Teelaunch integrates with your Etsy or Shopify store, and the platform offers lots of resources to do so easily.
Conclusion
If you have a flair for creativity, selling your designs on t-shirts or other products is one of the easiest, low-cost business and passive-income options available today. You create your design once and sell it over and over again. And all with no shipping, inventory management, big investment, or stress!
Hopefully, these companies can help you make money by designing t-shirts online. Do you know of any other good t-shirt designing resources? Let us know in the comments.
Originally published May 28, 2015. Content updated September 2021.