With the explosion of the smartphone, its apps, and the gig economy, there are more ways than ever to make money with your smartphone. There are hundreds of ways to earn money with your device, from taking surveys and shopping online to selling your services and old stuff.
If you're ready to make money with your smartphone, here are 27 legit ways to cash in!
Use Your Phone to Make Money With Short Tasks
Short tasks are one-off tasks that take a small amount of time to complete. You'll earn a specified amount of money or points for each task you complete. Some sample short tasks include watching videos, playing games online, verifying information, mystery shopping, and taking photos. Here are some of my favorite apps for making money with short tasks.
1. Swagbucks
Swagbucks is one of my faves! With Swagbucks, you earn points called SB, which can be redeemed for gift cards, coupons, and sweepstake entries. You can access the platform on your laptop or via the smartphone app for iPhone and Android operating systems. You can earn SB by playing games, answering questions, completing offers, and even surfing the web using their toolbar. Refer your friends, and you'll earn even more SB.
Your SB points can be traded for gift cards from Amazon, Target, Starbucks, PayPal, and Walmart. You also get a $10.00 sign-up bonus when you register, sweet! Be sure to check out our full review on Swagbucks here.
2. Dabbl
Dabbl is a smartphone app that rewards people for taking surveys, giving opinions on various topics, watching videos, and completing offers and tasks. Each task will pay out a certain number of points. You can also earn 2,000 points for each friend you refer to the app (once they reach 1,000 points). Every 5,000 points equals $5 in gift card value. Points can be traded for gift cards from Amazon, Starbucks, Best Buy, Lowes, Walmart, and more.
3. MyPoints
With MyPoints, you can earn points for completing tasks like taking surveys, shopping online, watching videos, and reading emails. For each task, you'll earn a set number of points. You can use these points to purchase gift cards from Walmart, Starbucks, Amazon, or cash via PayPal. This app is available for iPhone and Android users, and new users get a $5 bonus when they sign up and verify their email address!
4. Foap
Foap allows you to make money by selling photos you take on your iPhone. Download the Foap application to your smartphone and upload your photos. Once your image receives five positive ratings from other Foap users – your photo will be published for sale. You will earn $5 each time someone purchases your photo. Payments are made via PayPal when the user requests a cashout. For more ways to make money with your photos, check out this post.
5. GigWalk
GigWalk is a mobile workforce of individuals using their iPhone or Android smartphone to connect, explore, and earn a second paycheck as they go about their day. Just register, apply for an assignment, and then complete the task (usually verifying roads and street signs, geographic landmarks, or transportation options). Gigwalk's workforce is available in multiple US cities.
6. InboxDollars
InboxDollars is both a smartphone app and a desktop portal, where you can earn money for taking surveys, reading emails, playing games, and sharing your opinion. New users can earn $5 for signing up, and once your account reaches $30, you can request a payout via check or Visa cash card. If you're interested in earning with this app, you can read our full review here.
7. Mobee
Mobee is a secret shopper app that allows you to earn rewards for shopping at certain stores. To get started, download the app, accept a mission near you, and answer the questions once you arrive. It takes approximately 48 hours for someone to review your submission, but once it's approved, you'll earn points that can be traded in for gift cards from Starbucks, Target, Walmart, Best Buy, and many others. You can also earn an extra 300 points by using my referral code J2KN (once you complete your first mission). Mobee is available for both Android and Apple smartphones.
8. Field Agent
Field Agent allows you to make money by completing various micro-tasks, from checking shelf availability to checking demo and display compliance. Jobs pay anywhere from $3.00 to $12.00 per job, and payments are made via PayPal. Field Agent works with brands like Tyson, Target, Hershey's and has been featured on CNET, Forbes, and The New York Times. It is available for iPhones and Android devices.
9. Steady
With Steady, they claim the average user can earn $5,500 in extra income each year. To get started, download the app and answer a few simple questions about your expertise and experience, and it will give you personalized recommendations to earn money using the app. Gigs consist of running food for an app like DoorDash or taking advantage of cash incentives such as signing up for a trial or subscription or becoming a new banking customer.
10. UserTesting
UserTesting is a platform and app where you can make a few extra bucks from your phone by testing websites and apps. To make money as a tester, create an account and take a quick qualifying test. Once you're approved, you can browse projects and apply for consideration. Each test varies in length and payout, but payments are issued via PayPal seven business days after completion. While you're not going to make a full-time income doing this, it is an interesting way to earn a little extra money as a freelancer.
Make Money Completing Side Gigs on Your Phone
If you enjoy getting out and about and have your own transportation, you can make good money with these smartphone apps. You'll need to fill out an application and pass a criminal background check for these side hustles.
11. DoorDash
DoorDash is a smartphone app that connects Dashers (delivery drivers) to individuals who need items delivered to their homes. Fill out the online application, wait for your background check to clear, and, once accepted, start taking assignments via the app. With DoorDash, you can use your vehicle, scooter, motorcycle, or bike, and in particular locales, you can even walk to make deliveries. Dashers are paid weekly via direct deposit. Read our full review of DoorDash here.
12. Instacart
Instacart is an on-demand gig where you can get paid for full-service (delivery and shopping) or just grocery shopping. This app is available for both iPhone and Android operating systems, and you can make your own schedule, and you'll get paid weekly. You must be at least 18 years to work for Instacart. If you're curious about what it's like working as an Instacart Shopper, check out our full review here.
13. Rover
Rover is an on-demand app where you can earn money by walking and taking care of dogs and other animals! According to their website, top earners can earn up to $1,000 per month using the app. To get started, create a profile, accept requests (on your own schedule), and get paid within two days of the completed service. If this sounds fun, learn more in our Rover review here.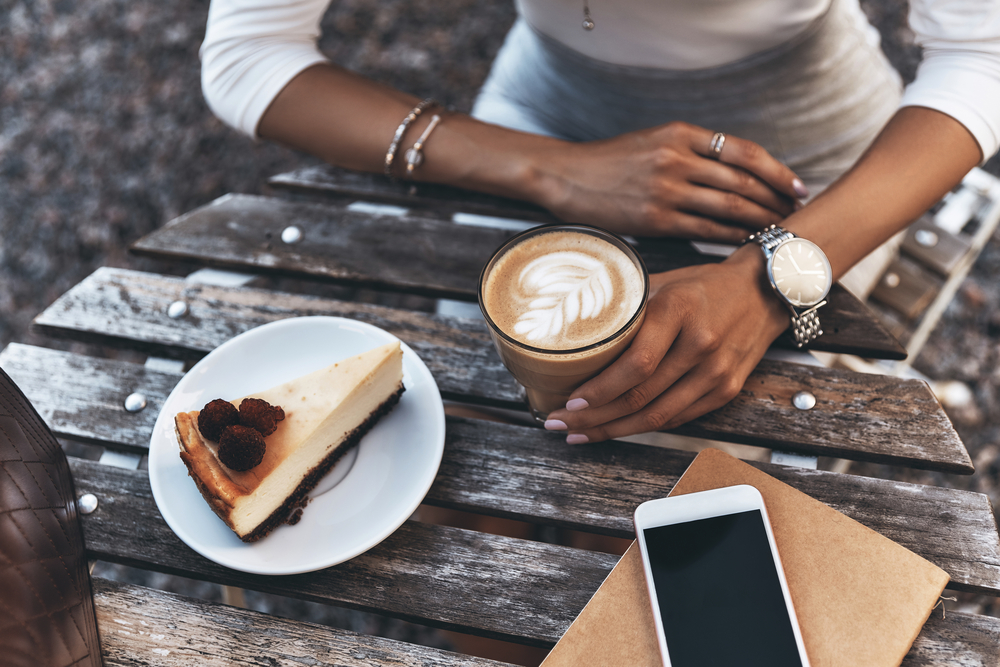 14. Uber Eats
If you don't mind leaving your house, you can make money by delivering takeout food with Uber Eats. Available in 24 countries worldwide and available for iOS and Android devices, it's an easy and fast way to make extra cash! With Uber Eats, you can use your bike, scooter, or car to make money in your spare time. Just download the mobile app, or apply online. You will need to pass a criminal background check, but you can start accepting orders after that's complete. With Uber Eats, you can request payment up to five times a day with Instant Pay, so if you need money quickly, this is a great way to do so.
15. Lyft
Do you enjoy driving and talking to people? Then using the Lyft app to make extra money might be your thing. Lyft is available in most major cities in the US and Canada. Like Uber Eats, you can make money quickly with Lyft by using their Express Pay method. According to their website, you'll make money every minute of each trip based on your city's per minute rate.
16. HopSkipDrive
With the smartphone app, HopSkipDrive, you can earn money transporting kids to school and other places they need to be. To become a CarDriver, you must be at least 23 years of age and have five years of caregiving experience. You'll also need a clean driving record and criminal background check, as well as a 4-door vehicle. CareDrivers can create their own schedule and new drivers can earn up to $50 per ride!
Use Coupons and Upload Your Receipts to Make Money with These Apps
These smartphone apps will pay you for scanning receipts, using coupons, purchasing items in certain places, and more! I use every one of these apps, and they're excellent for making a little extra side cash!
17. Receipt Hog
Available for Android and iPhone systems, Receipt Hog pays you money for shopping and taking surveys. Download the app and take photos of your receipts from any grocery, supercenter, club store, dollar store, drug store, convenience mart, beauty supply, or pet supply store. Once receipts are inputted into the system, Receipt Hog will award you virtual coins that can be traded in for cash through PayPal, Visa, or an Amazon gift card.
The information that Receipt Hog collects is used in market research reports that companies will pay for. The number of coins you earn per receipt depends on how much your total bill is. You can submit 20 receipts per week and trade 1,000 coins in for $5.00. If you decide to sign up here, use my referral code jen59328 for an extra bonus.
18. Fetch Rewards
Fetch Rewards is a smartphone app that rewards individuals for scanning their grocery receipts. You'll earn a certain amount of points for each receipt that you upload to the app. You can also connect your email and Amazon accounts to earn points for your online grocery purchases. The last way you can earn points with Fetch Rewards is by referring your friends to the app. For each friend that you refer (and that scans a qualifying receipt), you'll earn 2,000 points! Points can be used for magazines, sweepstake entries, charities, or a wide array of gift cards.
19. Ibotta
Ibotta is an iPhone and Android application that you can use to earn money when you go shopping. Before you head out on a shopping trip, complete tasks relating to your favorite brands and companies. Next, go shopping at stores like Target and Walgreens and take photos of your receipts. Once your transaction has been verified, your account will be credited with a specified cashback amount. Refer your friends and earn even more money. Payments are made via PayPal or gift card and can be transferred as soon as you earn $5.00.
20. Shopkick
I love this app! Shopkick is a fabulous rewards program available for iPhone and Android phones. Just download the app to your phone, and when you walk into your favorite stores (Old Navy, Crate & Barrel, Exxon, Target, Macy's, etc.), you'll instantly earn kicks. Scan specified barcodes once you're in the store to earn more kicks. Link up your credit card, browse through lookbooks, or refer your friends for even more kicks. You can use Kicks for gift cards from Target, Old Navy, Starbucks, or on items like clothing, electronics, or even a cruise! Shopkick has been featured on The Huffington Post, Forbes, and The Wall Street Journal.
21. Drop
I love this app — because it is totally passive earning! With Drop, you earn points for shopping at individual stores. All you have to do is connect your credit card to their secure (256-bit encryption) smartphone application, and each time you purchase at a participating retailer, you'll earn points. One thousand points equals $1, and when you earn enough points, they can be traded in for gift cards from stores like Starbucks, iTunes, Amazon, and many more. You can also invite friends to join with your personalized referral code. For each friend who signs up with your referral code — you'll earn 1,000 points. Drop is available in the US and Canada and for both Andriod and iPhone users.
Make Money With Online Surveys
If you enjoy taking surveys online, these survey apps are a great way to make a little extra money on the go! Be sure to read our tips for making the most of paid survey gigs.
22. GAUGE Research
GAUGE Research is a smartphone app (both Apple and Android) that rewards you for taking surveys. Surveys consist of multiple-choice questions and a longer text or video response. Video responses pay out better than plain text responses. Surveys pay $10-$500, and payments go through PayPal. I usually earn $10 for text-based surveys that take less than five minutes.
23. Survey Junkie
If you enjoy participating in surveys on the go, download the Survey Junkie smartphone app! It's available for iPhone and Android devices, and US, Canadian, and Australian residents are allowed. For each survey you take, you'll be awarded a certain number of points that can be redeemed for gift cards from major retailers and cash via PayPal. Survey Junkie gets a 4.5-star rating in the Apple app store. We have a review here if you want to learn more about Survey Junkie.
24. Branded Surveys
Branded Surveys recruits survey takers from the US, Canada, and the UK to give their opinions on a wide variety of topics. For each survey you participate in, you'll earn points that can be used to purchase gift cards from popular retailers, or you can get cashback with PayPal, direct deposit, or Visa gift card. You can learn more about Branded Surveys in our review here.
Sell your Stuff With These Smartphone Apps
If you want to declutter, or you enjoy flipping flea market finds, use one of these smartphone apps to make money selling stuff.
25. Poshmark
Poshmark is a smartphone app where individuals can sell women's clothing, shoes, handbags, and accessories. Download the app (available to Apple and Android users), create an account, and take photos of the items you wish to sell. On Poshmark, you want to focus on taking high-quality images, as this will help you sell more. Once the item sells, print out a pre-paid, pre-addressed shipping label, and send off your item. Poshmark will deposit 80% of the sale price into your account when the buyer receives the item. Payments are made either by direct deposit or check. Poshmark accepts sellers from the US, Canada, Australia, and India.
26. OfferUp
OfferUp, which recently acquired Letgo, is an app that allows you to buy and sell things online. Available in the Google Play Store and iTunes app store, OfferUp has shipping in all states except Alaska, Hawaii, and Arkansas – in these states, you can still meet in person using the app. People sell everything on OfferUp, from houses and cars to clothes, toys, DVDs, electronics, and fresh farm eggs! You can list your items for free on OfferUp, but there are fees for certain things like shipping costs and paid ads. If you're looking to make extra money clearing the clutter from your house, OfferUp is a good option for reaching local and national buyers.
27. Mercari
Similar to eBay, Mercari allows you to sell home decor, electronics, vintage items, clothes, toys, and more! To get started, download the app to your Android or Apple device. Take photos of the things you want to sell, write a catchy description with keywords, and post in the marketplace. It's free to list items on Mercari, but fees are incurred when a sale is made. You can learn all about their fee structure here.
Conclusion: Make Money With Your Smartphone
There are lots of ways to make money with your smartphone, however, not all are legit. You need to do your due diligence and read the reviews before installing on your phone and entering your information. I'm pretty cautious when trying out new apps. If there are zero reviews listed on iTunes or the Android app store – I won't download it. You'll also want to read reviews online and via the Better Business Bureau website.
If you want to see what smartphone apps I use to earn money weekly, check out this post — these apps pay for my Starbucks addiction!
Do you make money with your smartphone? Which apps are you using? Feel free to comment on your favorite money-making smartphone apps below!
Originally published October 9, 2013. Content updated October 2023.