Would you like to work from home in an occupation that is in high demand? Do the medical and healthcare fields interest you? Then perhaps a work from home medical coding and billing job is your calling.
To work as a medical coder and biller, you'll need to have familiarity with health information management (HIM), medical terminology, anatomy and physiology, and medical record coding, and you should be detail-oriented.
Most employers require billers to obtain a professional coding certification. Fortunately, certification is possible in a matter of 4-12 months with online training available.
While experience in the medical field isn't required, if you've worked in healthcare before, becoming a coding and billing specialist is a great way to apply your skills and knowledge with the flexibility of working from home.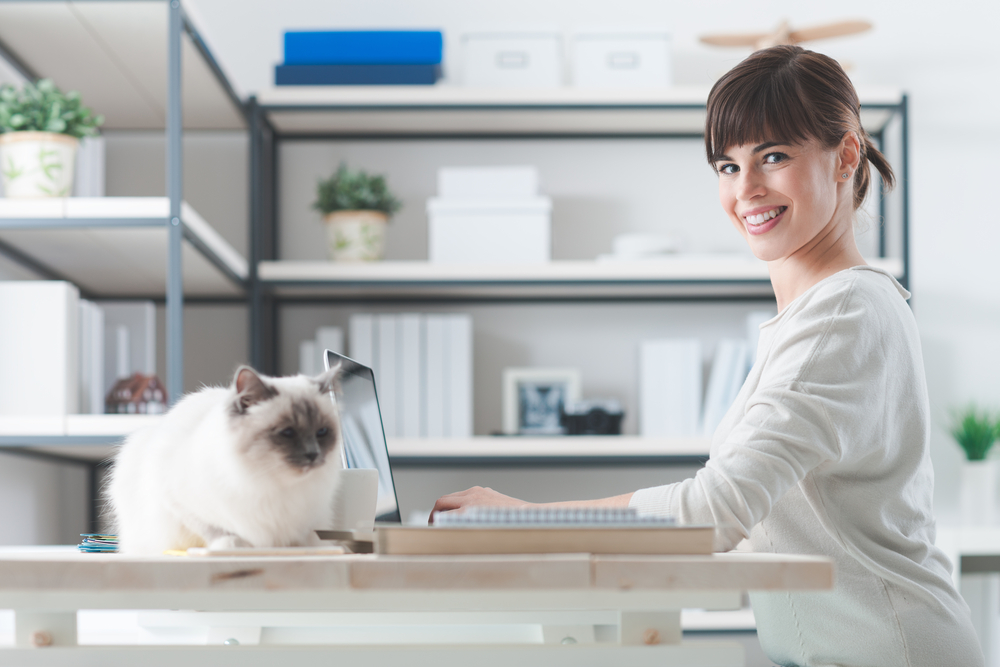 What is Medical Coding and Billing?
Every time a doctor interacts with a patient, a code is assigned to their action. Physical exams, lab tests, procedures, and treatments are all assigned a code. These numeric codes are called "Current Procedural Terminology" or CPT codes. Each diagnosis is also coded with the "International Classification of Diseases and Related Health Problems" or ICD-10 code. This universal numeric language ensures that doctors, healthcare providers, and insurance companies use consistent terminology and codes.
Your job as a medical coder and biller is to review the charting done by the doctor, nurse, or medical specialist and ensure that it goes onto a "bill" or form submitted to insurance companies for reimbursement. Some coders check for accuracy and overlapping codes, while others focus on insurance regulations and billing requirements. Medical billers and coders must keep up with ever-changing codes and evolving information in the healthcare industry. Medical billing specialists help prevent fraud, waste, abuse, and errors within the medical industry by ensuring patients and insurance companies are invoiced correctly.
How Much Do Medical Coders and Billers Earn?
Medical billers and coders are in demand! According to the US Bureau of Labor Statistics (BLS), the outlook for medical records and health information specialists is projected to grow at a rate of 8% in the next ten years. Due to this growth, income and opportunities for medical billing and coding professionals are steadily increasing. On average, medical coders earn $22.69 per hour with an average salary of around $47,180 annually. Coders and billers can earn higher pay by continuing to train and specialize in areas like psychiatry, oncology, rheumatology, and more.
Independent Contractor vs. Employee Status: What You Need to Know
Many work at home medical billing specialists work as independent contractors. This means they're responsible for setting their own hours and fees. It also means as a 1099 contractor, they're in charge of reporting income and filing their own taxes. Independent contractors take on as many or as few jobs as they like. Contractors are often responsible for providing their own equipment (including computers and printers) and invoicing the contracting business for their services.
Employees, on the other hand, work for a company directly. The company dictates hours and parameters such as pay and benefits. Being an employee offers structure and stability but at the cost of flexibility. There are pros and cons for both situations, but if you're working from home as an independent contractor, you'll have the freedom and the opportunity to work with multiple clients.
Research the pros and cons of becoming a 1099 contractor before you begin. Keep in mind that classifications can vary by state, so be sure to check with your local Labor Department and the Department of Workforce Development.
Medical Coding and Billing Education Requirements
To become a medical coder and biller, most employers require certification through the American Academy of Professional Coders (AAPC) or the American Health Information Management Association (AHIMA).
Because the job is highly detailed and there's a lot of information to absorb, even those with a medical background such as nursing will find it helpful to take a medical billing training program.
Many certification programs are offered online and include graduate support services to assist with job placement. The one we recommend is CareerStep, where you can complete your training online in as little as 4-6 months. They also offer payment plans, military discounts, and coaching, and they have an A+ rating with the Better Business Bureau.
CareerStep prepares students for the following certification exams and even gives them a free voucher to take one of the following:
Certified Professional Coder (CPC) – certified by AAPC
Certified Outpatient Coder (COC) – certified by AAPC
Certified Billing and Coding Specialist (CBCS) – certified by the National Healthcareer Association (NHA)
Certified Coding Specialist Physician-Based (CSS-P) – certified by AHIMA
According to nurse-turned-medical-coder Tricia Mitchell:
"Certifying is the key to success for individuals who are new to medical billing and coding because it proves you are able to complete the job and CareerStep teaches you all of the need to know the information in order to pass the certifying exam. They sent me the contact information for my current employer, and I was able to find a remote coding position right after graduating."
What Companies Hire Remote Medical Coders and Billers?
If you're looking for medical billing and coding jobs, there are a few resources you should explore. If you were previously employed in the healthcare industry, you might want to network with your former employers and coworkers. Ask how they're currently handling their office billing and if they're outsourcing through a company or handling it all in-house.
If you've completed a program like CareerStep, their network of potential employers may provide you with plenty of opportunities to explore. Another option is to peruse the work at home job listings on the sites below.
One thing to note: like many other professions, many healthcare companies will want you to have at least 1 year of experience. This may mean that you'll need to work in a traditional office setting to get some experience under your belt.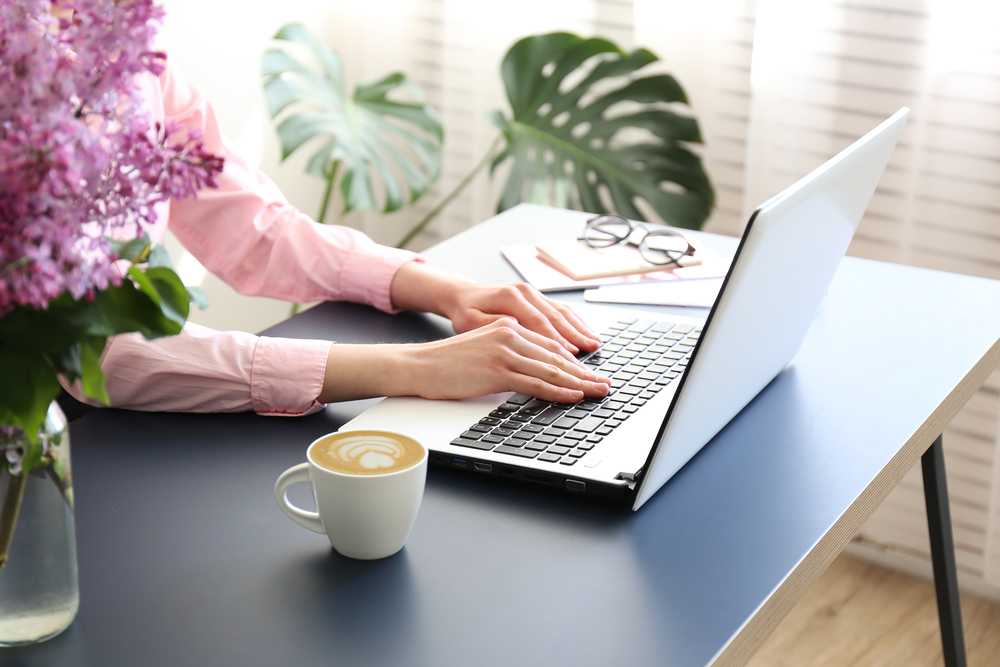 1. Aviacode
Aviacode is one of the largest medical coding companies in the US. All coders must be AAPC or AHIMA certified and pass a preliminary test. Employment is offered part-time, full-time with benefits, and per diem (work 1-40 hours per week) basis.
Most positions require experience
2. Change Healthcare
Change Healthcare actively recruits coders from July to November. You must have CRC, CPC, or CCS-P certification through AHIMA or AAPC.
Hires new and experienced coders
3. The Cigna Group
The Cigna Group hires remote HCC coding auditors, medical coders, and Medicare medical records coders. Coders must have some type of coding certification, such as CPC, CCS-P, CCS-H, RHIA, or RHIT.
Most positions require at least 1 year of experience
4. Conifer Health Solutions
Conifer Health Solutions hires inpatient coders, edit coders, as well as senior and specialty coders. You must have a degree in Health Information, Nursing, or formal coding training. Positions come with benefits like paid time off and a retirement plan.
Most positions require 1-3 years of experience
5. CSI Companies
CSI Companies is a staffing agency that connects businesses with medical coders and billers. To locate the work-from-home positions, filter your search by checking the remote and medical coding checkboxes. Positions are location-dependent, and you'll start off working as an independent contractor.
Most positions require 1-3 years of experience, but I have seen postings for entry-level workers
6. CVS Health
CVS Health hires certified medical coders to work from home! Often, these positions are part of the Aetna, Medicaid, or Medicare partnership with CVS. Most of these remote jobs can be done from any state in the US.
Most positions require 3 years of experience and coding certification from AAPC
7. Gainwell
Gainwell occasionally hires certified coders to perform audits of medical records to determine the accuracy of the codes billed on insurance claims. Some positions are fully remote, while others are hybrid work arrangements.
Most roles require 2 years of experience
8. Humana
Humana hires remote coding specialists and supervisors. For these positions, you'll need a CCA, CCS, CPC, or CPC-A Certification through AAPC or AHIMA. These positions are location-dependent, and Humana provides a wide variety of benefits.
No experience is required; however, they do prefer candidates with 2 years of experience or an associate's degree.
9. GeBBS Healthcare Solutions
GeBBS Healthcare Solutions hires medical coders from the US, India, and the Philippines. Positions tend to be location-dependent and require the appropriate certification and training. Full-time positions also come with a host of benefits.
Most positions require 1-3 years of experience, but I've seen postings for entry-level positions
10. iMedX
iMedX hires a variety of medical coders from Atlanta, Georgia. They have part-time and full-time positions, requiring individuals to have gone through a formal coding program.
Most positions require 3-5 years of experience
11. Mayo Clinic
The Mayo Clinic hires certified coders in one of the following areas: Registered Health Information Technician (RHIT), Registered Health Information Administrator (RHIA), CPC, or CCS.
New coders must work onsite for one year and then are eligible for remote work options
12. R1
R1 hires remote coders based in the US. Most of the positions are for full-time hours and require CCS-P or CPC certification.
Positions require prior coding experience
13. TCN
TCN hires remote coders in a variety of specialties. You must live and work in the US and have one of the following certifications CPC, CCS, RHIA, RHIT, or RCC.
Must have 3-5 years of experience
14. UnitedHealth Group
UnitedHealth Group hires remote, US-based coders in a wide variety of specialties. Coders must have a high school diploma and CPC, CCS, RHIT, or RHIA certification.
Must have prior experience
If you're still struggling to find work from home medical coding and billing jobs, you can always reach out to medical practices, healthcare facilities, health insurance companies, staffing agencies, and physician offices in your area to see if they are hiring. FlexJobs, Indeed, Glassdoor, LinkedIn, Upwork, and Monster are other places to find remote medical coding and billing jobs.
Watch Out for Medical Coding and Billing Scams
Unfortunately, many scams exist that prey on students seeking training in the medical coding and billing industry. In fact, there are so many scams out there that the FTC has launched an investigation and crackdown on many of the scammers. Be aware there are many scams promising instant work or 30-day training programs.
If you hear of opportunities that sound too good to be true or guarantee employment right away, your radar should go off. Medical billing and coding positions require months of training and certification. They may also require you to learn on the job or gain some experience before you find work-at-home opportunities. The training service should be associated with and endorsed by professional groups like the AAPC or the AHIMA. Look for medical coding and billing training companies accredited by the Better Business Bureau as well.
Remote Medical Coding and Billing Wrap-Up
Becoming a medical biller or coder is a great work at home opportunity. There are certainly many positions available if you've gone through the right training and certification. If you'd enjoy working in the medical field, billing and coding is a great area to explore!
Check out this post for more work from home careers in the medical field.
Have you considered working as a medical coding and billing specialist? Do you know someone who is working in this field? Drop us a note below; we'd love to hear from you!
Originally published March 26, 2018. Content updated November 2023.