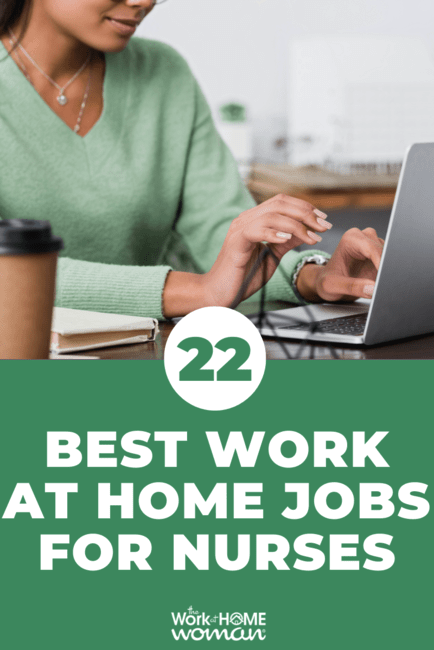 Are you looking for remote nursing jobs? Would you like to leave the nursing profession altogether? Then keep reading! I have a massive list of work at home jobs for nurses, as well as alternative career paths you can take.
When I signed up for nursing school, I knew I wanted to work in a clinical environment. But after working a grueling year at a pediatric hospital, I started to look for other opportunities. As I began searching for something non-clinical, I was amazed at the possibilities available to nurses.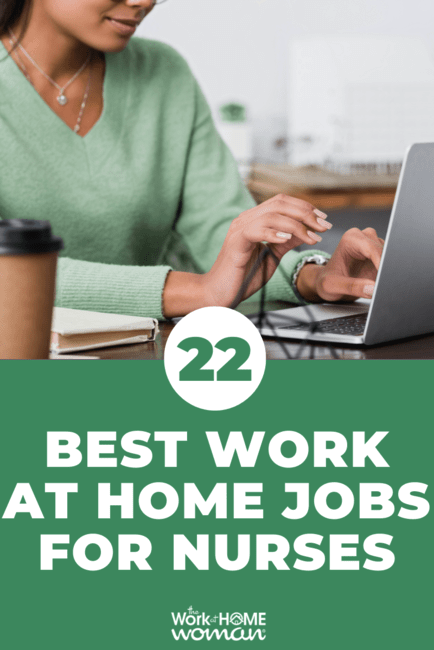 Over the years, I've worked in a wide variety of nursing jobs, from prior authorization and medical record review for Medicaid to clinical research; in fact, that's one of the great things about nursing, its versatility.
Oh, and did I mention nurses are in high demand?!
According to the Bureau of Labor Statistics, the demand for registered nurses is expected to grow by 6% between 2022 and 2032. However, I expect that this rate is a little higher than predicted. Nurses also earn an average salary of $81,220 annually.
If you're looking to ditch direct patient care and your commute, here are some of the best work at home jobs for nurses!
Work at Home Jobs For Nurses with an Advanced Degree
If you have a master's degree or doctorate in nursing, or you're a nurse practitioner, there are many opportunities for you in the teaching field.
1. Online Nursing Faculty
If you have an MSN or a Ph.D. in nursing, you can teach online nursing classes to college students. To teach BSN coursework, you'll need your MSN, and to teach master's level nursing classes, you'll need your Ph.D. To find the remote work opportunities on these sites search the keywords: remote nurse.
2. Nursing Evaluator
If you have an MSN degree, you can grade nursing students' academic submissions. Western Governors University hires for this position.
If You Have You Have an RN License
3. Telephonic Nurse Case Manager
Case management is probably the most well-known work-at-home nursing job. As a case manager, you'll coordinate care for patients, ensuring that they receive the appropriate treatments, resources, and referrals to have a successful outcome.
4. Online Nursing Educator or Health Coach
These positions usually require a bachelor's degree, along with an RN or RD (registered dietitian) license. As a nurse educator, you'll work with patients to ensure proper disease understanding, signs and symptoms to watch for, care, routines, and resources. Common educational topics include diabetes, hemophilia, fertility, transplants, infusion regimens, and overall health and wellness.
5. Freelance Nurse Writer
Nursing writers write content for test prep courses, instructional manuals, and training materials, as well as articles and blog posts. If you're interested in this sort of work, other terms to search for are nurse certification writers, nurse research writers, learning development writers, and medical writers.
6. Telephone Triage Nurse
In this role, the nurse performs screening calls to determine the appropriate path of care for patients. Sometimes called care advisor RNs, telephonic triage nurses, telemedicine nurses, and telehealth nurses.
7. RN Health Insurance Company Jobs
In this role, you will review medical records to ensure that the code billed was appropriate for the services rendered. These positions require some technical writing skills, as you will contact providers for additional information and denial of payment notices. Other keywords to search for if you're interested in this position are concurrent review RN, clinical appeals nurse, RN appeals writer, review nurse, and surveillance and utilization review nurse.
Related Content: Work From Home Medical Insurance Jobs
8. Virtual Clinical Research Associate (CRA)
Clinical research associates oversee all aspects of clinical trials, from recruiting and monitoring to budgeting, reporting, and ensuring protocols are followed. These work at home jobs for nurses require a bachelor's degree, an associate's degree in nursing, emergency medical technician (EMT), or experience as a clinical research coordinator (CRC). From my experience, the majority of these positions are home-based, but they do require some travel.
9. Nurse Consultant
Nurse consultants use their nursing expertise to consult, advise, and make recommendations to health insurance companies, hospitals, and clinics. Often, these nurses conduct research on medical records, treatments, and claims information. For these positions, you'll need previous clinical experience, excellent communication skills, and knowledge of Microsoft Office. Many positions will require direct experience in utilization review or processing disability or workers' compensation claims.
To find these work at home jobs for nurses, explore the following companies:
Work at Home Nursing Jobs for RNs, LPNs, or LVNs
10. Remote Quality Improvement Nurse
As a quality improvement nurse, you will review hospitals' nursing record documentation for completeness, accuracy, and appropriate level coding. These positions usually contain a teaching element, where the nurse educates the staff on the importance of proper documentation and coding practices. Typically requires a fair amount of travel; on some job postings, it's 70-80% travel time. If you're interested in applying for this position, also search the keywords clinical documentation improvement specialist, data abstractor, and nurse consultant.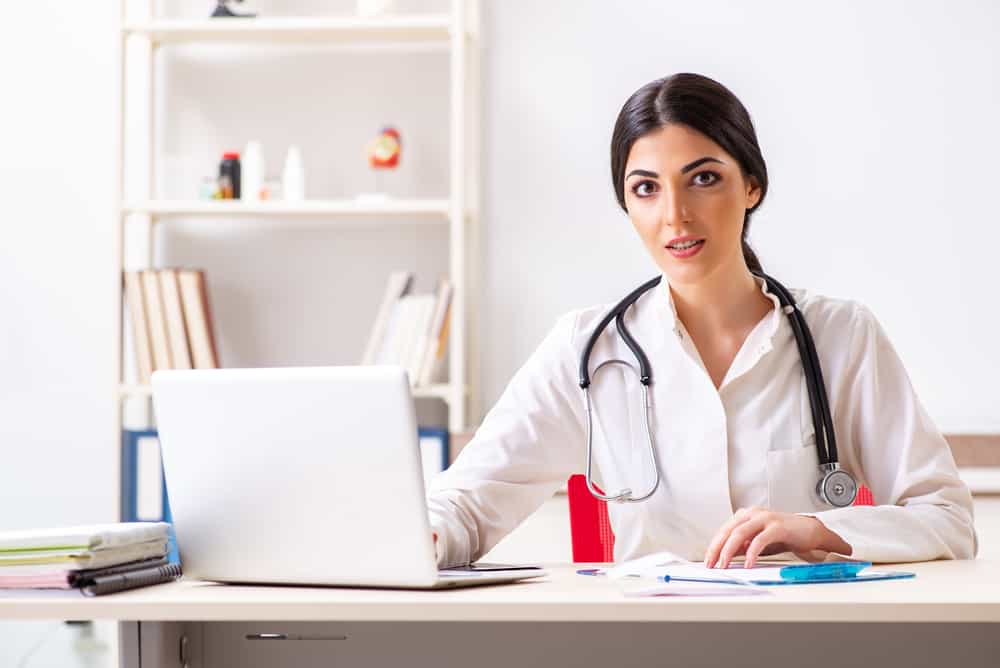 11. Work at Home Jobs for Nurses With an LPN or LVN License
The majority of work at home jobs for nurses require an RN license, but I was able to find some companies that hire remote LVNs and LPNs. The companies and types of openings I've seen in the past are listed below. These companies may have other remote opportunities for LVNs and LPNs, so you'll want to do a deep dive into their job openings.
12. Part-Time Work at Home Jobs for Nurses
While most work at home jobs for nurses are for full-time work, I was able to find some companies that hire nurses for part-time hours.
Spin Your Nursing Knowledge Into a New Career
13. Virtual Healthcare Recruiter
In this position, you'll search for and screen candidates for various healthcare positions. Most of these positions require a bachelor's degree with a healthcare background. Also, search for the keyword nurse recruiter, RN recruiter, healthcare recruiter, or medical recruiter.
14. Clinical Sales Specialist
As a sales representative, you will work with doctors, nurses, case managers, and other healthcare professionals in clinical settings to educate them on healthcare products, services, medications, and programs. Most sales positions offer a base salary with a commission on sales or sign-ups. Many sales positions require overnight travel, usually about 50% of the time; you will work from home in the other portion. Additional terms to search for are healthcare sales rep, clinical marketing manager, and clinical sales representative.
15. Become Healthcare Administrator
If you enjoy organization, shaping policy, and interacting with the various members of the clinical team, working remotely as a healthcare administrator might be your calling. Most healthcare administrators will need a bachelor's degree and experience in a clinical setting. Often these positions will require a limited amount of travel to sites to conduct reviews, audits, and training. If this sounds appealing, also search for the keywords manager of clinical health services, clinical administrator, primary nurse case administrator, and clinical research administrator.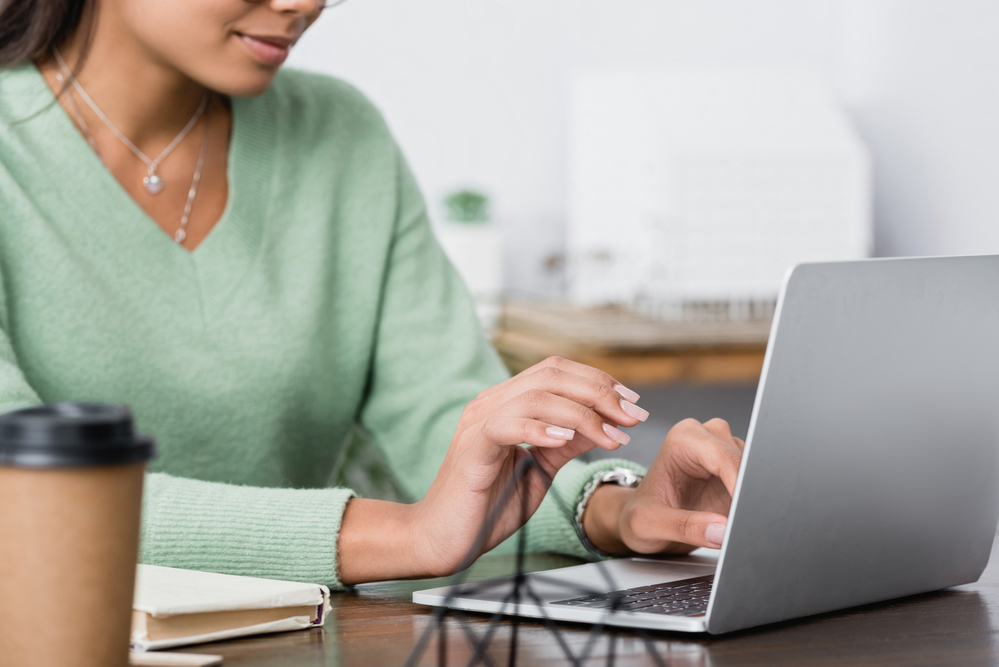 16. Informatics Nurse
In this specialty, you'll combine your nursing knowledge with technology and data to improve nursing care and patient outcomes. For these work from home nursing jobs, you'll need your RN license, a bachelor's degree, and sometimes a master of science degree in health informatics. You'll likely need to complete a certificate program in informatics nursing as well. According to Payscale.com, informatics nurses earn $83,780 annually. You can search for this position using the terms research nurse, cross reference specialist, clinical informatics analyst, and health informaticist. Healthcare facilities, hospitals, electronic medical record companies, and universities often hire for these positions.
To find these work at home nursing jobs, explore the following companies:
17. Become a Legal Nurse Consultant
Legal nurse consultants usually work independently as independent contractors, assisting attorneys with cases involving medical claims. You may need additional training for this position, although some nurses I've talked to said that they were able to break into the field without any additional training.
If you're interested in taking a course, the one I'm familiar with is Vickie Milazzo's (because I've received her brochures in the mail). Even if you don't take her training, her website has a lot of great information on how to get clients, how much you can earn, as well as success stories.
If you're interested in this career, also check out Alice Adam's story — it has lots of useful information about the industry.
Alternative At-Home Career Paths for Nurses
18. Nurse Turned Author and Life Coach
You can also take your nursing knowledge and spin it into a whole new career by starting a business. That's just what Elizabeth Irvine did. Once a pediatric nurse, Elizabeth now runs a business where she educates and empowers women through meditation, coaching sessions, inspirational books, and soul-full workshops and retreats. You can check out her story here. If coaching sounds appealing, here is more information on how to pursue this career.
19. Nurse Turned Blogger
If you'd told me I would be running a blogging business from home, I would have said you're crazy! But here I am. After unhappily working in the nursing field for five years, I decided to become a full-time stay-at-home mom, which launched my search for online jobs and subsequent action of starting this blog. I've been running a blogging business for 14 years now, and I couldn't be happier!
If you're curious about my blogging journey, you can read it here.
And if you'd like to start your own blog from home, I have a step-by-step tutorial here to get you started.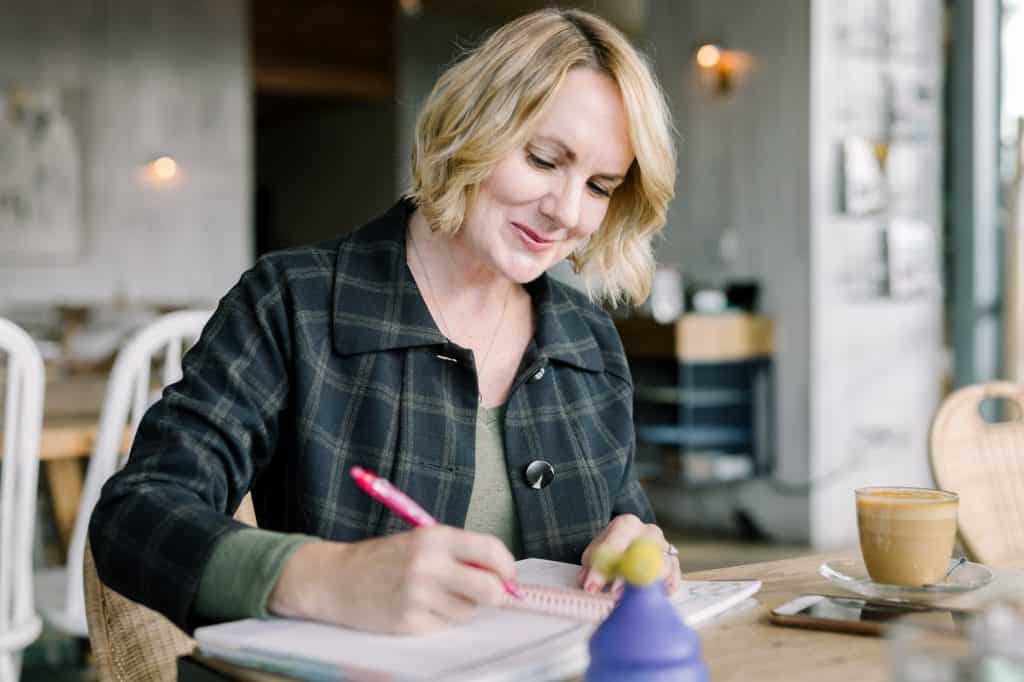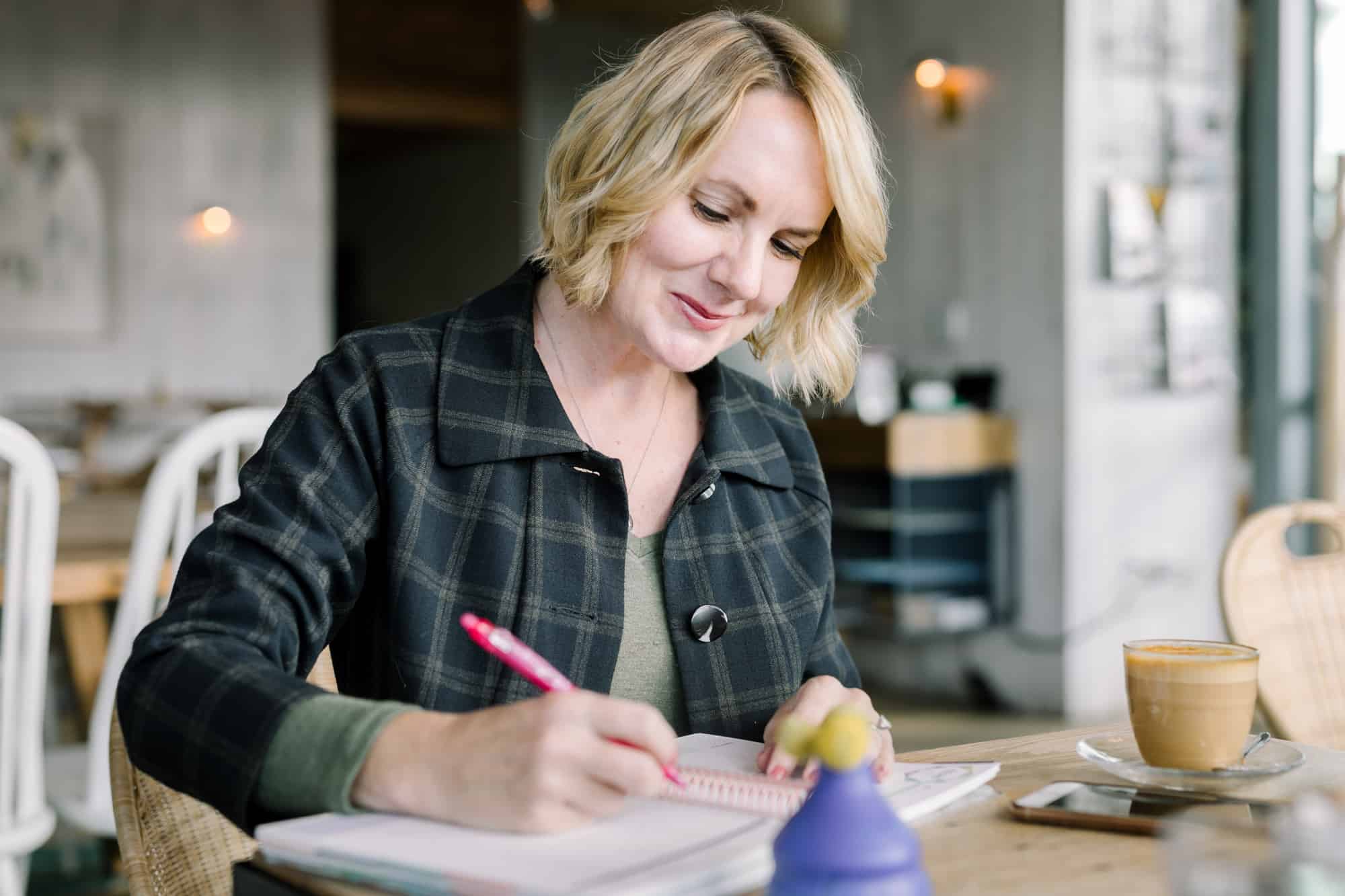 20. Nurse Turned Computer Programmer
Like many nurses, Nadia Copeland loved her job and the people she worked with, but she was tired of how budget concerns affected patient care, and her health was suffering due to the overall stress of her job. After quitting her nursing job, Nadia looked into LaunchCode's CoderGirl Program at her husband's urging.
Not only was Nadia good at coding, but she enjoyed the challenge. Nadia says, "I'm grateful for what nursing taught me, but I'm so much happier in my current role and industry, and I'm looking forward to becoming as seasoned in computer programming as I was at providing health care."
21. Nurse Turned Medical Coder and Biller
Tricia Mitchell decided to leave bedside nursing because she knew her nighttime hours weren't compatible with having a family. She stumbled upon an article on Dave Ramsey's website about medical coding and billing training through CareerStep. Being a self-paced, online program and a good career alternative to nursing, Tricia decided to make the leap. Today Tricia works full-time as a remote medical biller and coder while also being a stay-at-home mom. To learn more about remote medical coding and billing, check out this article.
22. Nurse Turned Personal Concierge
After working as a registered nurse for many years, Kelly Schaefer decided to take her organizational skills and turn them into a business, helping others manage their daily errands and tasks. Besides running her personal concierge business, Task Complete, Kelly also teaches others how to break into the field and increase their profits. If you're interested in learning more about becoming a personal concierge check out her book, The Concierge Life: What You Need to Know to Build a Successful Business, Live Your Passion, and Change the World!
If starting a business from home sounds appealing, be sure to grab my FREE business plan template here!
Where Else Can You Find Work at Home Jobs for Nurses?
FlexJobs is my favorite place to search for work at home jobs for nurses because they let you refine your search by job type, schedule, job category, telecommuting level, company accolades, career level, and title. Being able to break down your job search into these specific categories will help you find what you're looking for faster. Plus, all their job postings are hand-screened for legitimacy, so you don't have to worry about dealing with scams.
Another great place to find work at home jobs for nurses is the website The Remote Nurse. Sadie, the founder of the site, is an RN who left her remote nursing job to help other healthcare providers (nurses, nurse practitioners, and doctors) find work from home employment.
One more place to explore for work at home nursing jobs is Nurse Fern. Emma, who runs the site, was a former ER nurse who escaped bedside nursing and found success in a non-clinical role, and she wants to help you do the same.
If you'd like remote nursing jobs delivered directly to your inbox, sign up for our free newsletter!
Have you brought your nursing job home? What do you think are the best work at home jobs for nurses? We'd love to hear about it, or if you've spun off into a new career, we'd love to hear about that too!
Originally published December 2, 2016. Content updated September 2023.