Starting your own service business is an excellent option if you don't want to work a traditional job or sell products from home. Although many service businesses work standard hours, you get to set those hours when it's your business. You decide when to work and how to operate your business because you're the boss!
A service-based business is any business that offers services to others without selling physical products.
Maybe you like the idea of starting a home-based business, but you don't know where to start. We suggest you start by looking at your current skills and interests.
What type of things are you good at?
Do you have any special training or on-the-job experience?
What do you enjoy doing?
There are many common service business ideas, but if you think hard and do your research, you might develop something original that no one else is doing.
We're going to help you get started on your quest to becoming your own boss by offering up some service-based business ideas.
30 Business Ideas for Starting Your Own Service Business
1. Auto Detailer
Having your car cleaned is something that we all need to do. You can find auto detailing shops everywhere, and car dealerships usually have their own too. Although this isn't a unique business, you could put your own spin on it.
Why not go to people's homes or places of business and detail their cars? Mobile auto detailing is up and coming. You can clean the inside of a car anywhere and the outside at any home or office where a hose is available. If there's no water source, you can take the vehicle to a local car wash and still do the inside. People are busy, and when you fit into their schedule, they appreciate it even more. I found a wide range of pricing, from $50.00 all the way up to $200.00. Obviously, it can depend on the size of the car and if it will require extra cleaning time (like lots of pet hair, for example). But you'll want to do a little research of your own before you decide what to charge customers in your area.
If you enjoy crunching numbers and you're detail-oriented, offering bookkeeping services may be the perfect home-based business for you. According to this article, independent bookkeepers earn around $30.00-$65.00 per hour. If you don't already have experience as a bookkeeper, first check out this free 3-part training to see if running a bookkeeping business is right for you. If you decide bookkeeping is indeed your calling, you can get all the training you need at Bookkeepers.com – the online course takes 10 weeks to complete.
3. Calligraphy Services
Handwrite birth announcements, baby showers, birthday parties, and wedding invitations. Sure, there are many options out there today, but nothing gives an announcement a personal touch like a handwritten card or note. Plus, calligraphy is simply beautiful and is truly an art form. If you're skilled at this, you could make some serious cash! Set up a website and personalize projects online or create a line of fill-in invitations and note cards and get them into a local boutique. If you can create and decorate your own cards, even better!
Related content: Beautiful Handwriting? 8 Remote Handwriting Jobs
4. Coffee Delivery
Coffee is something many people can't live without these days (myself included!). Still, when people are busy at work, they don't always have time to run out and grab it: tiny shops and boutiques with just one or two people running the show. Target a location, say your local main street, and see how many businesses would be interested in a daily or even bi-weekly coffee run. You can charge each place of business by the week or by the month. The neat thing is you can even use a local coffee shop, so you're putting money back into the community by supporting a local small business.
5. Companion for the Elderly
Many seniors need help with daily living situations, from housekeeping and cooking to personal grooming and companionship. And many families are willing to pay decent money for someone to provide those services to their aging loved ones.
You'll have to find your own clients, but one benefit is that the startup costs are minimal. This is a great business for those who love to work with people, and although you could work full time if you had enough clients, it's a perfect part-time business. Usually, providers charge by the hour, although you could set a different fee for different duties if you wish. According to the Bureau of Labor Statistics, home-health aides earn $13.02 per hour. But those are caretakers who are working for an agency. When you work for yourself, although you'll want to remain competitive, you set your own fee.
I'm sure you've seen the elaborate decorations people put up for birthday parties, baby showers, and weddings on Instagram. From extravagant tablescapes and balloon decorations to scrumptious candy and dessert tables, decorating for parties has gone to a whole new level. If you love decorating, you can offer this fun service to event planners, or you can start your own full-fledged decorating service business. To get started, offer your services to a friend or family member for free. Print up some business cards and at the party take lots of photos of your work and pass out business cards to party-goers who may be interested in your services. You can also use the images of the decorations on social media and your website to provide social proof.
7. Dog Walker
This might seem like a more common business, but people appreciate you fitting into their schedule. Many dogs are home alone all day while their owners are at work. Visit homes during the day to walk and care for their pets while they're away. You can set up your appointments to have one right after the other that can amount to a full day's work.
Dog walkers around the country earn anywhere from $15.00-$30.00 per visit, depending, of course, on location and time spent. According to Angie's List, the average fee for a dog walker is $15.00-$20.00 per 20-minute walk and $20.00-$30.00 per 30-minute walk. So say you made $25.00 for a half-hour of work. If you have six dogs, you visit every day, that's $150.00 a day for about 3 hours of work (plus travel time to each house). Not too shabby for a dog walker! Plus, you would either have free time to pursue other interests or get even more clients.
Writing for clients from the comfort of your own home is a great business. If you can find repeat clients who need your services month after month, you can earn a decent living. You can write for magazines (both traditional and online), websites, blogs, ghostwriting, copywriting, white papers, case studies, grant writing, video and podcast scripts, and much more. Writers typically get paid by the article or by the project, but a company may put you on a monthly retainer if you prove your talent and dependability.
9. Furniture Refurbishing
If you've ever been on Pinterest, you've likely seen examples of this. Someone takes a shabby, old bed frame, makes it into an awesome outdoor bench, or takes a beat-up dresser and restores it beautifully. I know a woman who used to do this, and she made a significant profit. Plus, she absolutely loved doing it.
The part you have to figure out here is where to sell your wares. You might consider local Facebook groups or Craigslist, and possibly your own website (although you likely won't be shipping goods, it would be more for locals to find you). But you'd probably have better luck (and be able to sell your stuff for more) if you get into a local boutique or Farmer's Market.
I love having fresh vegetables in the summer, but I wouldn't say I like all the work that a garden requires. I'd be more than happy to pay someone to plant and weed my garden. Then I get to enjoy the fresh food without all the work!
Sure, you can always go and buy your produce at the store or even your local farmer's market. But there's something about being able to walk outside your house and pick it yourself that appeals to people. You could have several clients and get work all summer long. Just remember: This is a great summer business, but it won't pay bills all year round. It would be good for college students or people looking for a side income. On the plus side, it's something you could do every summer!
If you have a creative flair and know how to use graphic design tools like Photoshop or Canva, you can make good money as a freelance graphic designer. The projects you can work on are endless, from logos, brochures, social media graphics, infographics, advertising assets to printables, business cards, and so much more! According to the Bureau of Labor Statistics, graphic designers can earn $31,720-$93,440 annually. While you can go to college for this profession, many graphic designers are self-taught.
12. Grocery Shopper
Some grocery stores have this service, but many do not. Shopping for someone else is a wonderful service to offer. Some people don't have transportation, others have mobility issues, and others don't have the time to shop for themselves.
You can charge for your service either by the hour, by the size of the grocery order, or by a flat fee. Consider everything you will be doing. Will it be just picking up a list, shopping, and dropping off the groceries? Or will you bring everything in, unpack, and put it away? Be sure to adjust your fee accordingly. $25.00-$27.00 an hour seems to be the average pay rate, while if you charge by the order, it's around 20%. So a $150.00 shopping trip will earn you about $30.00.
Related Content: Instacart Review: What It's Like Working for Instacart
13. Gutter Cleaner
If you're okay with ladders, have a power washer, and know a thing or two about cleaning gutters, this could be the perfect service business for you. Start-up costs are minimal. In addition to insurance requirements, you need a few tools: A ladder, a power washer (or just use a hose), and a good pair of gloves.
According to ShoeString Profits, prices range from $0.75-$1.50 per linear foot for a single-story home and $1.00-$2.00 per linear foot for a double-story home. You can set your prices based on the project's scope if there are extras (like gutter screens or severely clogged downspouts).
The house cleaning business has been around for a very long time, so obviously, it's working! While it used to be only the wealthy had housekeepers, nowadays you'll find that it's a fairly common occurrence. People work hard and are busy, and many would rather have fun during their time off than spend it cleaning their house.
The housekeeper's salary is usually paid by the hour, with most housekeepers earning $20.00-$40.00 per hour, depending on the size of the house, the duties performed, and the client. It requires minimal investment to get started, usually around $25.00-$40.00 in cleaning supplies.
15. House Painter
If you're okay with heights and have painting experience, you could turn house painting into a viable service business. You will likely need to hire employees for this one; if you plan to paint house exteriors, it's easier to have more than one person. What to charge will require research on your part as it depends on various factors, including the size of the house, the exact details of the job, and the area you live in.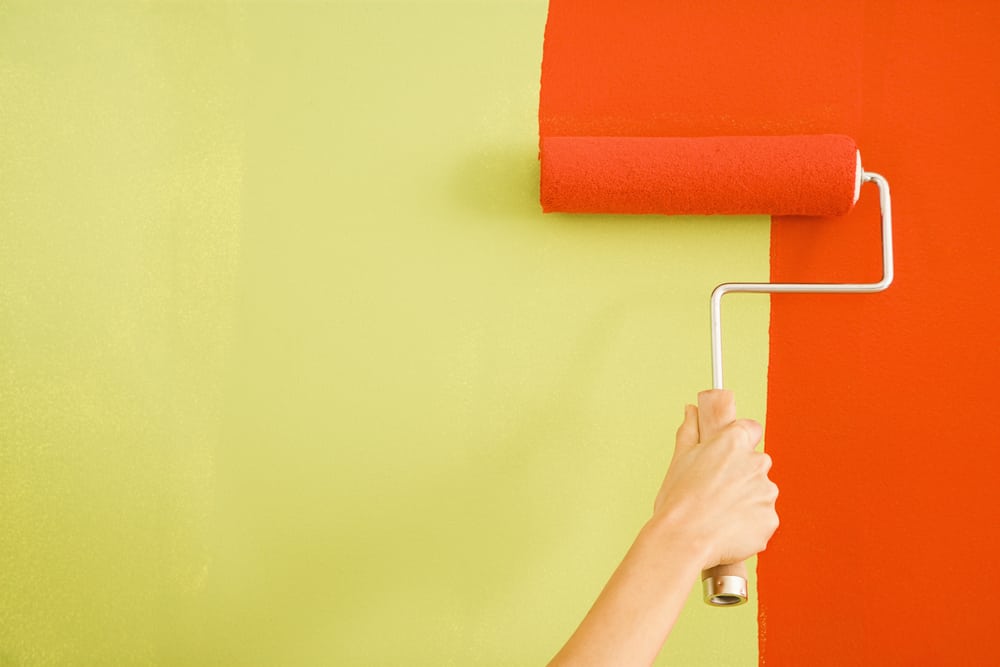 Even though decorating doesn't come naturally to me, I always thought would be a fun career. I love to shop, and I know what I like, and sometimes being a decorator is more about understanding what the client likes than what is popular. If you have a flair for colors, patterns, and aesthetics, you can start your own decorating business. Although you can go to school or get training for this, it isn't required. Clients care more about your results, and if you can show them examples of your work, that is usually proof enough for them to hire you, regardless of credentials. According to Schools for Interior Design, a decorator can expect to make anywhere from $20,000-$80,000 per year. You can charge per hour or, more commonly, per project.
I see massive potential in operating a laundry service. Going to people's homes, picking up laundry, washing, drying, folding, and bringing it back is a service I'd be thrilled to have! I think many moms would agree. Plus, there is a huge market for college students, many of whom live in a dorm or place with no laundry facilities. If you have transportation and a washer and dryer, this could be the right service business for you.
It's entirely up to you what to charge, but common ways of calculating your fee are by the pound (you will need to get a hanging scale for this one), by the bag, or by the load. Average earnings can range from $0.75-$3.00 a pound, $2.00-$4.00 a bag, or around $10.00 a load.
18. Personal Assistant
A personal assistant can do shopping tasks, but they are different than a grocery or personal shopper in that they also do a wide variety of other things. Picking up dry cleaning, going to the post office, and paying bills are just a few of the many tasks you can offer in this business. You're only limited by your time, and you set the standard for which type of tasks you're willing to complete. Personal assistants typically get paid by the hour, and you can charge anywhere from $14.00-$20.00 an hour and up.
When thinking of many of the above businesses, something to consider is that as the boss, you can also subcontract out almost all of these services. Say you want to start a painting business but don't want to be the one climbing the ladder and doing the work — you can start the business yourself and use crews to come in and do the work for you. This can also save you from having to purchase equipment. Of course, your cost will depend on many factors, including how much you pay the crew. But after buying supplies and paying the subcontractor, you will still be left with a profit.
19. Personal Shopper
Like a grocery shopper, as a personal shopper, you can buy anything a client needs, from clothing to housewares. A favorite way to earn money as a personal shopper is to buy gifts for clients. Many people (especially men) have no idea what to get family members and friends for gifts. Plus, many guys don't enjoy shopping or don't have the time. Choosing the right gift for that special someone based on the information the client gives you is worth paying for, for many people.
While professional stylists who focus on fashion and clothing can earn up to $300,000 a year, the average personal shopper earns around $49,480 a year, according to Zippia.
20. Photographer
Having a photography business is another option that has become quite popular these days. Even though you don't need professional training per se, you need to have the skills required to deliver exceptional photos and a great customer experience. You need the right equipment to get started, but the good thing is, you don't necessarily need a studio. Many photographers these days go out on location and take photos everywhere, from the beach to an open field to a local landmark.
There are many unconventional photography services you can offer as well. Rates are usually set per package. You should consider things like travel expenses and time spent on the actual photographing process when deciding what to charge. Here are ways you can make money selling photos online.
21. Professional Organizer
As more and more people are trying to declutter their homes and live a minimalist lifestyle, the need for professional organizers is on the rise. Professional organizers work in the home and office environments and help clients organize everything from workspaces to paperwork to entire homes or offices. Professional organizers can start their fees at $15.00-$60.00 per hour depending, of course, on what type of organizing you'll be doing, your location, and your skill level.
Related Content: How To Use Your Natural Organizational Skills To Earn Income
If you've got an eagle eye for catching typos, spelling, and grammatical errors, proofreading may be the perfect service business idea for you! If you don't have an English or journalism degree, taking a proofreading course can be extremely helpful in getting up to speed. To find out if offering proofreading services is the right business idea for you — check out Caitlin Pyle's free workshop. In this free workshop, you'll learn the signs that proofreading is the right business choice, how to get clients, and other valuable information for aspiring proofreaders. According to Payscale.com, proofreaders can earn anywhere from $12.00-$30.00 per hour.
23. Repair Person
Like painting houses, you will set your costs, and what you charge will depend on the scope of the repair project. But many people who do home repairs do work alone, and a crew isn't necessarily required for smaller jobs. Most of the time, you get paid by the project. You'll want to consider factors like how long the repairs will take and the cost of any materials needed.
If you have experience in HR, recruiting, or career counseling, starting a resume writing business may be your calling. Resume writers help job seekers make their resumes shine so that they can get hired more quickly. Besides writing resumes, they often help with cover letters and interviewing skills too. According to Study.com, the average resume writer earns $61,170 annually. If this sounds like a rewarding business idea, you can train for this career by taking a resume writing course like the Pro Resume Writer Program from American Writers & Artists Institute.
25. Seamstress
Are you handy with a needle and thread? Then being a seamstress could be the business for you. The beautiful thing about this business is that you can work from the comfort of your home. You can either pick up items or have them dropped off right at your door.
Seamstresses can do anything from small, mending projects to enormous tasks such as making wedding dresses. There usually aren't set prices for this type of work as it varies depending on the material needed and whether the project is small or large. It's best to do your research for pricing in your area.
Are you great at crafting social media posts that get likes and engagement? Do you know how to get people to take action, such as clicking through to an article or making a purchase? Then offer your services as a social media manager, assistant, or consultant. As a social media manager, you will manage social accounts like Facebook, Twitter, Pinterest, Instagram, TikTok, YouTube, and more for companies and small businesses. Fees are typically set by the month, project, or hour. Picking a niche or one platform to focus on can help to build your business more quickly. In fact, many people make excellent money just by offering their services as Pinterest virtual assistants.
This is one service-based business that requires education. You have to get certified and meet state and federal requirements. But if numbers are your thing, it could be worth it. According to the Bureau of Labor Statistics, you can earn anywhere from $22,090-$93,540 as a tax preparer, depending on your location and number of clients. You don't even need a fancy office for this business; many tax preparers work from home. If this sounds appealing, check out this free tax business workshop from the Bookkeepers.
If you enjoy traveling, geography, learning about other cultures, and research, becoming a travel agent may be the perfect service business for you! If you don't already have training in the industry, you can search for a host agency or franchise opportunity to help start your business. There are many niches to specialize in like Disney, luxury, budget, eco-friendly, cruises, family, and many others! According to the Bureau of Labor Statistics, travel agents earn between $25,230-$73,360 annually.
A VA (virtual assistant) can do all kinds of work for other business owners. Everything from managing email, internet research, blog management, and more. The services you offer and how much you can charge will depend on your expertise, skillset, and experience. You can charge by the hour, project, or on a monthly retainer.
Would you like to find out more about starting a VA business from home? Sign up here for this free training bundle from Tawnya of VA Networking:
Checklist: Virtual Assistant Start-Up
Video: So You Want to Become a Virtual Assistant?
Checklist: 200 Services a VA Can Offer Their Clients
Video: Setting Your Price, Getting Paid & Making it Legal
Worksheet: The Hourly Pricing FORMULA
Worksheet: Prospective Client List with Follow-up
Contract: Independent Contractor Agreement
Template: Client Needs Analysis
Template: Client Intake Form
Ebook: VA Goal Planner
30. Yard Maintenance
If you love working outside and don't mind yard work, you could start your own yard maintenance service business. Jobs can range from mowing and weeding to tree trimming and pruning. The amount of money you earn will depend on many factors, including the size of the job, the tasks, and the location. There are start-up costs, but many people can get started with little more than a lawnmower and weed eater.
Conclusion
The great thing about service business ideas is that you don't need much to get started. While having a website is great, you can totally get started without out. Just post about your services on sites like Facebook, LinkedIn, or Nextdoor and start making money. As your business grows, you can invest in things like business cards, a website, maybe even employees!
Did you find a service business idea that suits your personality? Be sure to get this FREE business plan template and launch the service business of your dreams!
I hope these ideas for starting your own service business have been helpful. Let us know which ones interest you the most!
Originally published April 11, 2018. Content updated June 2021.