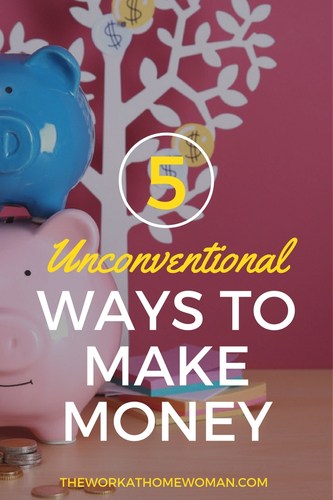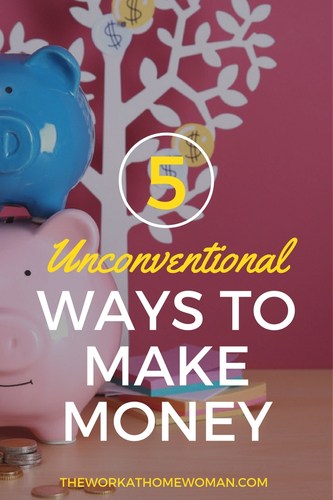 I convinced my husband to join me at Ulta the other day as I shopped for lipsticks. As I dragged him down the aisles, he took in all the serums, tubes, jars, and brushes and was amazed that women bought all this stuff, and what's more, that we spend quite a bit of money buying this stuff. His final comment was "What a great country we live in."
I pondered on that a bit. He is right. There is a market for almost ANYTHING. And with today's post, I plan to convince you of that fact. Don't believe me? Well, here are five unconventional ways to make money.
1. Cuddling
I have to admit, as long as I am not overly hot or something, I enjoy cuddling. My husband? Not so much. Now that my kids are young adults and no longer game, I can only meet this need by snuggling in close with my rat terrier, Daisy. Well, it turns out, if you're looking for another human to cuddle with, with no expectation of some sort of sexual relationship, you can log on and hire a professional cuddler.
If this sounds appealing to you, and you are someone who can be, as the site describes, "affectionate towards anyone" and "you are accepting of all races, ages, genders, and sexual orientations," then you can offer your cuddling services at the cost of no less than $40/hr.
2. Standing in Line
Whenever someone mentions the arduous task of standing in line, I always picture the DMV or waiting outside of a big electronics retailer before they open their doors for Black Friday shopping. Not many people find either scenario very appealing, including me. That's where the site taskrabbit.com comes in. If the service is offered in your area, you can hire someone to wait in line for you, and skip the whole hassle entirely.
The good news is this creates a unique money-making opportunity for you. If you are very patient, can find things to occupy your time and energy while waiting in line, and could use the extra money, you can fill this need and provide this service to the impatient folks like me. The earning potential varies, but, in New York, for example, it equates to about $20-$25/hr.
3. Reminding People About Their Meds
Unfortunately, I have some long-term health issues which presently require I take medication on a regular basis. I had to go and buy one of those plastic pillboxes and go through the process weekly of trying to organize what I am supposed to be taking each morning and evening. Even after all that effort, I forget to take my meds at least one time a week. Either I will forget entirely, or realize it late and throw my whole medication schedule off. Luckily, there is a solution for that. Plan administrators and RX companies can hire one of the nice folks at Pleio Goodstart to remind patients who opt into the service about their meds.
These "Goodstart Mentors" provide reminders, help patients to understand WHY it is important to take their medications, and help patients build their knowledge and set goals. If this sounds like an interesting proposition to you, and you have the right equipment needed to do the job (phone line, computer), then you can make around $14-$18/hr.
Related Content: Meaningful Work-at-Home Jobs Where You Help People
4. Giving Your Opinion on Music and More
If you are an opinionated person, this may be the opportunity for you. Platforms like slicethepie.com will pay you to share your feedback. Each time you provide a thoughtful review of say, a track of new music, you will earn money. This is not going to make you rich by any means, and the best payouts I could identify online were about $10 a week, but, you could leave it playing in the background, get to hear new music first, give your opinion, and make a little extra fun money in the process.
Related Content: Best Work-at-Home Careers for Music Lovers
5. Losing Weight
As someone who seems to be perpetually on a diet, the idea of getting paid to lose weight intrigued me. There seem to be a couple of established sites out there that might enable you to earn some money by sticking to your commitment to getting healthier. The first is Healthy Wage. Basically, you literally put your money where your mouth is. You set a bet that you can lose the weight and allocate what you are willing to wager each month (the total bet has to equal at least $100). If you meet the goals that you set for yourself, then your bet pays off. If you don't, then you lose your money.
Apparently, the idea works! I saw a testimonial on the site about a woman who bet her way to a $4,000 payout and a healthy, sexy new body. That would be more than enough to fund a cute new wardrobe! If you are not ready to sink that much money into your efforts, you can earn some extra pocket money by going to the gym, following your diet plan, and logging your food via the Pact app. If you meet your commitments, you can earn up to $5 a week. If you fail, you pay them (which, in turn, funds another Pact user's efforts).
Conclusion
The bottom line is this: Due to the internet and the accessibility of things, for almost any interest or task you could possibly think of, there's probably a way to make money. One word of warning though, if you find a company that offers you a unique way to make money, do a little research before getting involved to avoid scams. If you can't find any reviews, comments, or anything about an organization from others confirming they've received compensation for their "work," or, if they need you to pay before you get paid, be very cautious.
What are some unusual ways that you've made money? Who benefited from your services and about how much money did you make on average?