Are you searching for virtual part-time jobs but not having much luck? Keep reading; we got you covered!
When I began looking for work-from-home jobs, I had no idea what I wanted to do; I just knew I needed something part-time and flexible. I planned to work in the afternoons when my daughter was napping, which gave me 2-3 hours of uninterrupted work time.
Luckily, through my networking efforts, I was able to land a part-time work-from-home job freelancing that allowed me to work a few hours each day while my daughter napped in the afternoons.
If you have kids running around the house, here are 20 virtual part-time jobs and hiring companies that will allow you to work from home around your family's schedule.
If you have administrative experience and enjoy administrative work like data entry, answering correspondence, and scheduling appointments, a virtual assistant (VA) job may be the perfect fit for you. Not only are virtual assistants in high demand, but their hours are (often) flexible, and most tasks you can complete on a flexible timeline.
Here are some places to find virtual part-time VA jobs:
Maybe you've balanced the books for a family business, a Parent-Teacher Organization, or a Girl Scout Troop. If so, you can use this practical experience to perform bookkeeping tasks for bloggers and small business owners. Of course, you should be detail-oriented, organized, and good with numbers. If you don't currently have the skills needed for this profession, you can take an online training course like the Bookkeepers.
If this sounds like the perfect part-time work-from-home job for you, check out the following companies for openings:
Closed captioners add captions or subtitles to live and pre-recorded audio. They transcribe the words as spoken. To become a closed captioner, you must be able to type fast and accurately. (Many captioners clock in at 200 WPM!) Those with stenography experience (such as court reporters and those who work in medical dictation) may want to explore this work-at-home role.
To find closed captioning jobs, check out:
Many companies seek part-time graphic designers and editors for ongoing and one-time jobs. If you are familiar with software such as Adobe Illustrator and Photoshop and have a trained eye, check out these great opportunities:
Teaching ESL classes is a great way to put your knowledge of the English language to use! English majors, certified TEFL and TESOL instructors, and those with teaching experience are perfect for these positions.
Here are a few places to look for virtual part-time ESL teaching positions:
If you have an active nursing license (RN or NP), you may be able to work part-time hours from home. While most remote nursing positions are for full-time work, I was able to dig up a handful of companies that will allow you to work part-time hours.
Do you have the gift of gab? If you're comfortable on the phone, you can find positions in sales, customer service, travel, and reservations. Many excellent companies outsource their phone positions to virtual, part-time employees.
If you're ready to get paid to talk on the phone, check out these opportunities: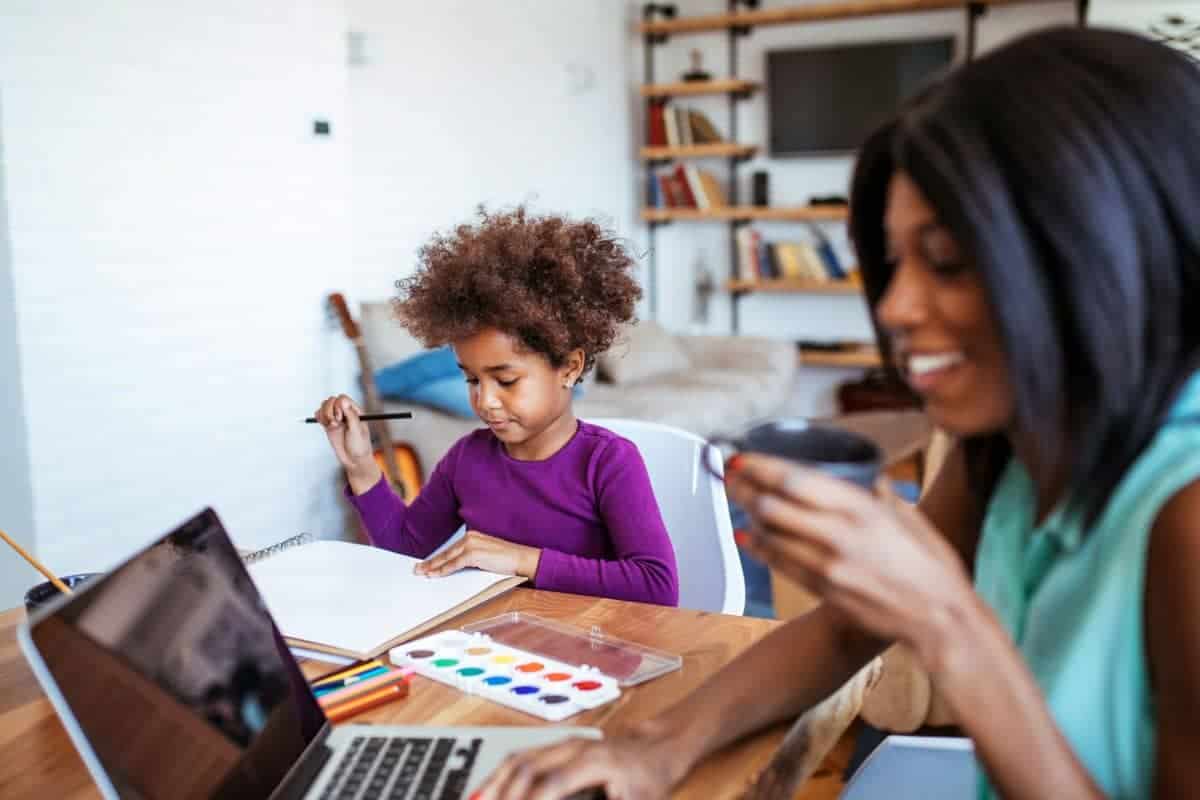 Proofreading is another great virtual part-time job. With the amount of online content, good proofreaders are in high demand. Proofreading differs from editing in that proofreaders are merely checking for errors, and editors are examining content and structure as well. If you have a good eye for grammatical mistakes, you can earn good money from home proofreading. If you need to brush up on your editing skills, check out the course from Proofread Anywhere.
Here are a few places to get you started:
Fashionistas and those with an eye for style may love working as online stylists. Here's how it works. Clothing box subscribers fill out an online questionnaire for stylists who curate the perfect new pieces for their wardrobe. You'll assess customers' preferences and create a monthly selection of new outfits for them to try on and hopefully purchase. For an in-depth review of Stitch Fix, be sure to check out my YouTube video below. If you have a flair for interior design, there are home stylist positions too!
If this sounds like a fun virtual part-time job, check out:
There are many types of online work, but search engine evaluators specifically complete internet research tasks to evaluate if search results are relevant and useful. These jobs can be done 100% online and offer flexible scheduling.
To learn more about this role, check out:
Are you a social media expert? Do you have experience in marketing and selling? There are many jobs available in social media marketing. Companies know social media engagement is vital to growing their business, but many don't have the employee bandwidth to handle their social media marketing in-house.
Check out these part-time listings:
You can do part-time freelance transcription work from home if you're a fast and accurate typist with excellent listening skills. With this gig, you'll listen to audio files and transcribe what you hear into written works. This role requires that you have excellent spelling and grammar skills.
For companies that hire part-time transcribers, see:
Online tutoring may be your calling if you have a teaching background or are knowledgeable about a particular subject. With students of all ages needing assistance, this could be an excellent way for you to work part-time hours from home.
Okay, this isn't a job per se, but it is an easy and flexible way to make money on the side. Website testers perform a series of tests on websites and apps to see if they are easy to navigate and understand. Some tests will require you to record your screen activity, while others will require you to answer a series of text-based questions. The last website testing gig I did, took 45-minutes and paid $25, not bad!
To find website testing gigs, visit:
If you have a way with words, freelance writing is an excellent way for you to earn money from home on your own schedule. There are so many different types of gigs (copywriting, ghostwriting, magazine articles, emails, short stories, whitepapers, blog posts, and so much more) within a wide range of niches; the opportunities are truly endless.
Check out these freelance sites to get started:
16. Inbox Manager
So far, InboxDone is the only company that I've seen that just focuses on email. They are always looking for motivated and self-taught individuals to organize and answer emails for their clients. You must be a native English speaker with excellent written and verbal communication skills. Training is paid, and you'll work as an independent contractor in this role. While no experience is required for this position, they only accept high-quality candidates willing to make a long-term commitment to the company. In this job, you're expected to work Monday-Friday part-time hours.
If you enjoy doing internet research, check out Wonder. They hire independent contractors to do online research on products and services, trends, statistics, market research, and more. You must have a bachelor's degree and pass a simple online quiz and trial assignment before they allow you to accept assignments. According to this review on Work From Home Happiness, the average pay is between $8.00-$16.00 per hour. With Wonder, you can work anytime, but they are not always hiring, so be sure to keep tabs on their website for future openings.
If you have an associate's or bachelor's degree and enjoy reading, scoring test papers online may be the perfect part-time work-from-home job! These positions are seasonal, with most projects happening from March through June. If this sounds appealing, these companies usually start hiring in December for spring projects. The nice thing about these positions is they offer a lot of flexibility, allowing you to read and evaluate test papers when it works with your schedule.
19. Use a Virtual Staffing or Temp Agency
When large companies have an opening that they cannot fill, they often go through a staffing or temp agency to fill the role. The nice thing about using a staffing agency is that you can test different jobs until you find the perfect fit. Most staffing agencies focus on general fields like finance, technology, marketing, administrative, customer support, project management, and legal and offer varying work arrangements (remote, contract, permanent, part-time, and full-time).
Here are some reputable staffing agencies that have virtual part-time offerings:
20. Other Part-Time Work From Home Jobs
If none of the above jobs fit your experience or preference, don't worry—there are plenty of part-time work-from-home jobs available; you just need to know where to look.
Here are some freelance, project-based, and remote job boards that you'll definitely want to check out for a wide variety of roles and occupations.
Related content: 20 Flexible Jobs For Moms During School Hours
Conclusion
As you can see, there are many virtual part-time jobs that are perfect for moms (or anyone) who needs to bring in some additional cash. Many of these part-time gigs allow you the freedom of setting your own hours and working when and as much as you want. All you need to get started is a laptop, internet connection, and some spare time.
However, one thing I haven't discussed with part-time work-from-home jobs is that most of them don't come with benefits. And in many roles, you'll be working as an independent contractor or freelancer, which means you're responsible for paying quarterly self-employment taxes. Be sure that you plan accordingly for these added expenses.
Originally published January 29, 2018. Content updated June 24, 2022.