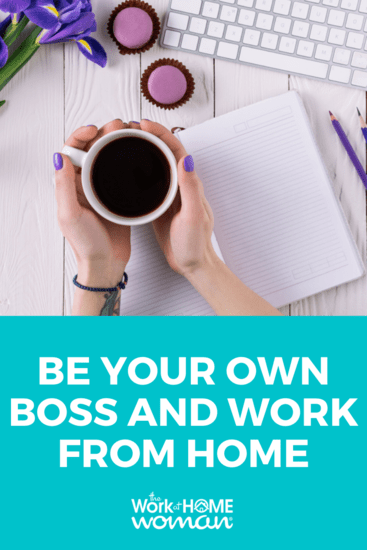 Do you want to be your own boss?
Are you ready to work from home?
Would you like more time with your family?
Do you want to earn extra money?
Then check out these home-based franchises, direct sales, and business-in-a-box opportunities.
For a low startup fee — you'll get everything you need to get started making money from home. And best of all — while you're working for yourself, you're not alone, as training and support are included.
These companies have only been soft-checked. As is always the case, you need to do your due diligence before enrolling in any business opportunity. This page includes paid and affiliate links.
Whether replacing a full-time income or picking up a side hustle to earn a little extra, cabi provides an opportunity for women to have an alternative career that is relevant, liberating, and profitable. As a cabi Stylist, you'll earn income selling cabi's designer collections through in-home pop-up shops and your personal website. Stylists earn 20-33% commissions, plus bonuses and rewards. And with cabi, you're in business for yourself, not by yourself. We're here for you every step of the way with a dedicated Stylist support team and both online and in-person training. We also love to give back, so for every new cabi Stylist, cabi will fund a small business loan in her name for a woman entrepreneur in a developing country. Cabi, a company by women, for women. Learn more at one of our monthly virtual Career Events.
Looking for a fun, fulfilling job you can do from home? You just found it. Our Wine Guides are a laid-back, friendly bunch who love what they do. No stuffy wine experts. Just people who have found their dream jobs selling wine. Did we mention no bosses, 9-5 shackles, or timesheets? Just you, a few nights out, and your planner. Oh, and really good wine. You are about to become very popular. Discover your inner entrepreneur. Go ahead and give it a swirl.
Make extra money with this fun, affordable, home business opportunity! We have 24+ years of proven success. In 2016 we introduced a new line of birthday lawn signs to our inventory and now we're celebrating babies and birthdays! What will you do with the extra money in your budget every month? Stay home with your kids? Take a family vacation? Make a home improvement? Replace your vehicle? Supplement retirement savings? This stork sign rental home business is so flexible it fits around anyone's schedule. We have partners who are stay-at-home moms, working professionals, single parents, married couples, retirees, and young families who work it together. For a small financial investment and a few hours each week running your stork sign rental business, you can create a steady income. And since this is not a franchise, all the profits are yours to keep.

If you love to travel and you're looking to make some extra cash, then you're in the right place. Join Cruises Inc. for only $39, you'll become part of a tight-knit community of travel enthusiasts! We offer a fun, flexible way to sell cruises to your friends and family. With our simple system and proven results, you'll receive everything you need to start earning right away.
Isn't it time to fire your boss and own a franchise business you actually enjoy working part-time, full-time, or your time? Cruise Planners, an American Express Travel Representative, is a low-cost franchise opportunity that can yield high returns and requires no travel agent experience. Our home-based business model is a family of more than 1,400 franchise owners and is the largest, privately owned, nationally recognized, and continually awarded full-service travel franchises in the country. Cruise Planners offers one of the best travel franchise opportunities with a proven sales system that's been successful for over 20 years.
Motherhood is the most incredible yet challenging J-O-B of our lives. I would do ANYTHING for my kids yet somehow I left ME in the dust. I was not filling my cup. I was tired of being tired. When my friend shared with me this product I felt ALIVE AGAIN! Like ME again! My health changed within days … my life changed from the FREE business within months! No cost, no parties, no inventory, no need to be away from my family. Within 12 months of sharing my story in the nooks and crannies from my phone, I was earning a six-figure income. My goal is to help YOU do the same. Text me at 715-441-0629 to chat or visit www.lifeonanewlevel.com for your free account!
No parties. No products. No pushy sales pitches. Just pure passion for travel to the Most Magical Place on Earth! Do you have what it takes? If you are looking for a full-time, legitimate, turnkey entrepreneurship opportunity, selling travel to Disney destinations and beyond, Cupcake Castles Travel Company could be your new home in business. Our heart-centered, team-oriented approach to leadership, has set us apart from other agencies and has catapulted us to enormous recognition and success. Are you an above-average, exceptionally experienced Disney traveler? Are you tech-savvy? Are you the go-to Disney person in your circle? Dreaming of turning your passion into a new career? We'd love for you to apply. *We are not an MLM. We are privately owned, providing an Independent Contractor opportunity.
The K&B Business Owner Program is the perfect business opportunity for today's work-from-home woman. With a minimal start-up cost, K&B makes it simple to work at your own pace, create your own schedule, and capitalize on the promotional products industry that makes over $23.3 billion in sales each year. There are no contracts, no commission caps, no parties, and you don't have to share your contact list. You are in complete control of how you run your business. Learn more about the risk-free opportunity with Kaeser & Blair here
Love activewear? How about earning some extra income or building your new business from home selling the most amazing activewear? Zyia Active is an active lifestyle brand. It is a rep-based company founded four years ago by an amazing woman and leader who wanted more opportunities for women to come together – to uplift and support one another and that's what this community is all about. Women helping women reach their goals in their personal and professional lives. If you love activewear and getting together with friends, you will love being part of this company. Some of the benefits are Discount Products, Flexible Hours, Bonuses, Training, Trips, and Rewards.
Dugan's Travels is a woman-own host agency with a family-friendly environment and a mission to provide all agents – new and experienced – with the tools they need to be profitable and successful. What began in 1997 as just one woman with a desire for a fulfilling career that would allow her to be present with her children has grown today into a team of hundreds of agents all working to realize the dream of having a successful home-based travel business. By offering comprehensive education and development programs, exclusive live networking events in locations across the US, and maintaining a nurturing, family-first environment, Dugan's Travels continues to build an amazing team of confident and successful travel agents.
When I heard Gary Heavin, the founder of Curves, had started a new company, I could not wait to get on board. As I have friends that owned Curves, they can attest to the exceptional integrity of the company and look forward to this next adventure. Gary Heavin is an international phenomenon (and billionaire), and he has started another amazing opportunity. This is truly a once-in-a-lifetime opportunity to get in on a ground floor launch of a new company! We are currently searching for our FIRST 250 Brand Partners in the US before our July 15th launch! We are in our soft launch right now!
MomCEO is a Team of individuals representing a major manufacturer of household consumer goods. Our company's 500+ products are US-made, with a focus on healthier, safer products with a savings of 30%–40% off store-bought brands. They offer their customers and business partners attractive incentives to actively refer others in their own communities and social networks, to shop directly at our company's online store, saving time and money on safer, higher quality products. There is no selling, overhead, or investment. We are America's Best Kept Secret! Why not let us give you a tour of our company and our business, so you can consider the benefits of partnering with us.
Thank you for looking at Isagenix. We are a health and wellness company. We have no start-up cost other than your own products that you choose to use. We have everything from weight management, fitness performance, skincare, overall wellness, and even a new collagen elixir seeing great results from all who use it. You get paid for each customer you enroll, and you get paid each time they continue to order. There are no limits to your earning potential and no earning caps. This is very unique. Joining with me comes with a strong team of superstars ready to support and guide you. I'd love to connect and learn more about one another and see if Isagenix is something you can feel passionate about.
If you are looking for a great opportunity to be paid and recognized for your accomplishments, be part of a large family of zebras! Be unique, create great smelling fragrances and home décor, believe in yourself, accomplish your goals, and give back to the community as a Pink Zebra Consultant! Pink Zebra is a party plan company that focuses heavily on tools, incentives, training, and ongoing support so that you have successful parties for you and your host. They recently introduced an industry-leading Blend Bash party which makes partying even more fun and successful. We do support all sales such as in-person, website, and events, in addition to parties. Text or call Heather Costie @ 813-944-8509 for more info.
Do you love board games, making a difference in the lives of children, and having a flexible work schedule? As an Independent Consultant ('Playologist') with SimplyFun, you'll have the opportunity to nurture the educational needs of children while building a home-based business selling our award-winning games. When you join SimplyFun, you'll have full access to a community of other active Playologists, support from your passionate team leader, and the SimplyFun home office. Playologists earn 25% of the retail value of the games sold and monthly bonuses are attainable based on individual and team activity, which can increase the earning potential up to 42%. Best of all, you can accomplish in person or online selling how, and when it's most convenient for you. Ready? Game on.
Looking for a home-based business that nurtures all of your passions, including beauty, fashion, and jewelry? Then look no further. When you join Stella & Dot, you can sell products from all three of their brands in one simple program; Stella & Dot, EVER, and Keep Collective! Stella & Dot Ambassadors can get started for as little as $59 and can earn up to 40% commission on sales. You'll also be eligible for exclusive discounts (up to 75% off) and free products across all three brands. Click here to get started today!
Imagine work that allows you to put family first! Make your own hours and earn a stable income providing customer support from home so you can build a life around your family. The Arise® Platform is an online portal that connects you to remote customer service opportunities with huge leading brands. Through the Platform, you have the option to work for yourself or for someone already established in the network. Servicing through the Arise® Platform offers you the ability to be your own boss – the choice to work whenever you want, with unlimited earning potential! New opportunities are posted weekly. Click here to learn more or to sign up. This is not an offer of employment. It is an opportunity to enter into a business-to-business relationship with Arise®.
Do YOU want your direct sales, franchise, or business-in-a-box opportunity listed here?
List your direct sales, home franchise, or business-in-a-box opportunity in The Work at Home Woman's Biz Opp Marketplace. Your listing will include a 125 x 125 image, your company name, URL, and a short description of the opportunity for one year. Regular promotion of the Biz Opps Page will be shared on The Work at Home Woman's network of over 400,000+ individuals. Only one direct sales consultant will be accepted from each company. $175 for a one-year listing. Please contact us at [email protected] to get started.
This page includes paid and affiliate links. We only promote advertising from companies that we feel we can legitimately recommend to our readers. See our disclosure policy for further information.