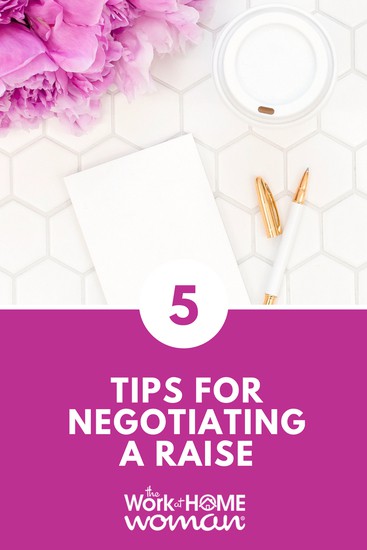 Has it been awhile since you've gotten a raise?
You're not alone. According to a survey conducted by Bankrate in 2017, 52% of American workers surveyed did not receive a raise in the last 12 months. And of the 48% who did make more money, 18% did so by getting a new job that paid more. Even though overall wages have increased by 14.5% since 2006, if you factor in the cost of inflation, our wages haven't kept up. In all actuality, that shortfall has equated to what feels like a 7.1% decline in "real wages." Simply put, the money we earn just doesn't stretch as far as it did over a decade ago.
So, maybe it has been awhile since you have mustered up the courage to ask for more money. If this is you, once again you would not be alone. According to a survey conducted by Robert Half, 90% of workers surveyed said they felt they deserved a raise, but only 44% were planning on actually asking for one. In fact, the same workers polled said they would rather clean their house (36%), look for another job (14%), and in some instances, they would rather get a root canal (5%) or be audited by the IRS (4%).
Be comforted in knowing that, first, you are in good company and, second, we have compiled the following five tips to help this discussion with your boss be, at the very LEAST, a little bit better than a visit from the IRS or a trip to the dentist.
Here are 5 tips for negotiating a raise:
1. Get really clear about what success looks like in your role
Automatic raises for cost of living or "just because" are a thing of the past for most people. Today's workforce needs to be able to justify their value to their boss and make a case for why the company should invest more money in them.
In order to do that, you might want to start by asking your manager what success means for your role. Ask them to get specific about sales, customer satisfaction, or retention goals. Get specifics of how your higher-ups measure your contribution to the company. Ask them pointedly what skills they'd like you to develop or what skills you'd need to develop in order to advance at the organization.
Once you have this info, you can focus on what you may need to work on and the parts of your role that matter most to your superiors. Do this well in advance of your planned discussion for a raise, so that once it comes time to have the discussion, you will have achieved or exceeded the expectations they themselves have defined.
2. Educate yourself on what others in the field are earning
It is important to do a little research on what people in similar roles, in comparable markets, with equivalent years of experience are earning. If you discover you are being underpaid when compared to your counterparts, this could help to determine what you ask for. And even if you learn you are being well paid when compared with your colleagues, at least you will know where you stand before you start the conversation and won't risk sounding ignorant.
3. Set up a meeting with your boss and be prepared to discuss specific examples of your job performance
If you completed the first tip, you've worked hard to accomplish the goals your boss outlined for you. You had specific objectives to meet, and you paid attention to how you met or exceeded those objectives. Now is the time to remind your boss. Set aside time to discuss all the ways you met their definition of success. Have letters from your clients, specific examples of how your work profited the organization, or how a process change saved the company money.
The bottom line is: You will be armed to discuss with your manager all the aspects of your performance that they said were important, and you have specific examples to show how you achieved exactly what they outlined.
4. Role-play with someone you trust
Once you have an appointment with your boss on the calendar, find a colleague or mentor you trust to role-play the conversation with you. I find role-playing to be an invaluable exercise. I may have in my mind what I think I am planning to say, but inevitably when role-playing, I decide there is a better way to approach something, something is not as clear as it could be, or I discover that I am unprepared for some of the questions that might be posed to me. This extra step will make a huge difference if nothing else, but to provide you with the confidence you need to be successful.

5. Determine if there are other benefits that will make you feel more valued
Let's say you have covered all the bases. You have a clear picture of what your manager is looking for, you have done your homework, you have prepared to talk about all the achievements you have accomplished to date, and you have even practiced how you plan to have the conversation, and in the end, for reasons beyond your control, you learn your boss cannot give you a monetary increase.
Are there other incentives they could offer that would help you feel more valued by the organization? Things like more paid time off, learning and training opportunities, sponsorship of certifications that would make you more marketable, or company sponsorship for you to attend conferences or events that would be meaningful in your field? All of these may be easier to fulfill for a manager who is working with salary freezes or budget constraints. Think of what these things may be before you enter the conversation and be prepared to bring them to the negotiating table.
Conclusion
These are some of the ways you can prepare yourself to go into a salary negotiation with the added confidence you need. And the more often you do this, the better off you will be. Studies show that people who avoid having discussions about their compensation reduce their earning potential not only in their current roles but in their future roles as well.
What tips do you have for negotiating a raise? Have any of these tactics worked for you in the past? What was the outcome? Drop us note; we'd love to hear from you!