Sponsored by Tastefully Simple
Karen Huntley didn't know what she wanted. She just knew she wanted more, and more was only the beginning of what she got! Tastefully Simple has given her and her family a better life in so many ways. Read on to see how it all got started.
1. Tell us how you got involved with Tastefully Simple.
I was invited to a Tastefully Simple party in August of 2000. I had no idea what TS was, but the party was being held by one of my most fun friends, so I knew it would be a good time. I was not disappointed.
We sat and chatted in her family room while plate after plate of samples was passed among us. The food was absolutely delicious, one thing better than the next. We talked about our kids, recipes, the challenge of getting dinner on the table and entertaining ideas for an upcoming event.
It was simple and fun! I always thought of direct sales as a way to get a great discount on the products you loved. So, with the holidays on the horizon, I signed up!
2. How are you growing your business?
One party at a time. Parties are fun and easy. I share products and recipes, meet new people, book more parties and create interest in TS. I connect with guests to share how our products and company can make their life simpler and perhaps more fun! I invite them to give it a try. They have nothing to lose and it gives them an opportunity to try something new. They do a few parties and make a profit. Some stay, some don't, but I'm glad they tried. They make some money and learn something about themselves. It's really as simple as that.
3. What is your number one tip for booking more tasting parties?
Have FUN and people will want you to come to their house and have FUN with them and their friends. When I am enjoying myself and working with my host to ensure everyone has a good time, people see that and book their own party. I mean why wouldn't they? People do not have the time to plan their own parties and they're too busy to get together with their friends. All they have to do with TS is invite, mix up the Party Food Kit™ (that I provide for them) and sit back and enjoy their friends!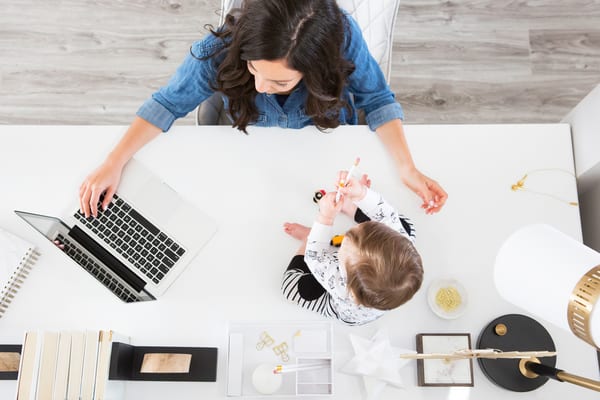 4. What types of marketing strategies work best for you?
Tastefully Simple provides marketing materials for us! Beautiful, award-winning brochures about our products, incentives, trips, parties, gifts, becoming a consultant – I could go on. With just a click, I can email out a newsletter, mail a postcard to my clients, connect my host to their party online, post a special on Facebook, etc.
5. How were you able to take your direct sales business to the next level?
By treating it as a business. Life gets in the way and it is very tempting to just do it tomorrow. The successful people do it today. I write down three people I want to connect with tomorrow and start my day with them in mind. I touch and work my business every day. How can I expect success if I don't? The hours are totally flexible, but not optional. I listen to recorded calls, online training, and my personal coach – all provided free from TS! I love what I do, so that makes it easy. Connecting with my team, clients, and hosts
is simple and fun. I have the best job ever because it doesn't feel like work.
6. How much did you make in 2013?
I have made a six-figure income for years, but the intangible that is given to me through my job is more significant than the dollars. I have more friends, in more places than I ever could have imagined. I have traveled to over twenty places I would have never seen or afforded otherwise (many with my husband and totally free)! We moved to our dream home on the water a few years ago while the kids are still home to enjoy it instead of after we retire. My three boys can not only go to college but choose where they want to go. I can't put a price tag on financial freedom, but it is certainly an incredible deal for partying for a living – don't you think?
Come connect with Tastefully Simple on Twitter @tastefullysimpl, Facebook, Pinterest or find out more at TastefullySimple.com.
You'll Also Love These Posts:
Studies have shown if you like this blog post — you will also love the following articles.
This interview is sponsored by Tastefully Simple. All opinions I express are my own. For more information, please see my disclosure policy.