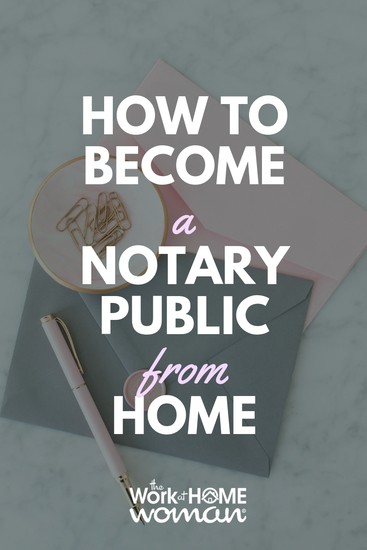 Chances are, you've had to enlist the help of a notary public at some point in your adult life. A notary public's job is simple — they oversee the signing of important documents to prevent fraud. Not only do they check a person's identification to ensure they're the individual who should be signing, but they take note of the vibe in the room to prevent a forced or stressed-out person from partaking. They also make sure all parties understand the terms of the document, so nobody becomes legally bound to a contract they're going to regret.
The notary's job is vital to both the professional and personal world, and as an at-home practitioner, you could play a big part in getting that task finished. Better yet, there's always going to be work for you to do, since essential documents make their way to desks every day.
All you need to do is establish yourself as a notary and let the work roll in.
Here Are Seven Steps on How to Become a Notary Public:
1. Check the Requirements
Every state's pathway to becoming a notary public is slightly different. However, there are some basic requirements nearly all of them will require you to meet before you can begin your training:
You must be 18 years old or older.
You must be a legal resident of the state in which you hope to earn your credentials, although a neighboring state might let you apply if you plan to practice there, too.
In most cases, you will need to read and write in English.
You cannot have a criminal record.
Before you let these bullet points deter you, find your state through the National Notary Association's website. There, you will see a breakdown of all your location-specific requirements; Some of the above may not be necessary where you live.
2. Apply
Once you're sure you meet your state's requirements, kick off your quest to become a notary by applying for the job. Fill out the state's required forms and submit them in person or by mail, depending on the rules. In some places, you can file some of your documentation online.
Once you've applied, you'll have to undergo fingerprinting, as well as a state background check. You might be able to practice with a criminal record, but you must disclose any prior convictions on your application. Otherwise, it will get denied.
3. Take Any Required Training Courses
Only 10 states have mandated notary training:
California
Colorado
Delaware, which also requires continuing education
Florida
Missouri
Montana
Nevada
North Carolina
Oregon
Pennsylvania
If you live in one of these states, don't let the thought of training deter you. Most courses last only a few hours, and they charge a small fee to cover your course materials and pay the instructor.
Even if you live somewhere that doesn't require this step, you might consider taking a notary public course anyway. Sure, you can study the rules on your own, but a class will lead you through the steps with certainty. In other words, you don't have to worry about missing a rule and making a legal misstep later if you enlist in a detailed training session.
Check your local community college or inquire at the Secretary of State's office to find a course near you.
4. Take the Exam
Surprisingly, the list of states that require you to take a notary exam doesn't entirely overlap the list of places that require mandatory training. You'll need to pass a notary test in the following locations:
California
Colorado
Connecticut
Hawaii
Louisiana
Maine
Montana
Nebraska
New York
North Carolina
Oregon
Utah
In Wyoming, you don't have to take an exam, but the state urges aspiring notaries to sit for an at-home test. In Ohio, you might also have to take the exam, depending on the standards of your local judge. If you live in these places — or decide to sit an exam without a legal requirement — expect an hour-long test of your notarial knowledge.
5. Get a Bond
Another must-do on your quest to becoming a notary: Get a bond that will cover you in case of an on-the-job mistake. Fortunately, this step won't cost too much money. You can purchase it at a bonding agency for a premium of anywhere from $35 to $500 each month. Of course, a higher premium provides higher coverage. Most notaries pay on the lower end, as they only require a $5,000 to $10,000 cushion.
You can add errors and omission insurance, too, but this step isn't necessarily required. Most laws surrounding your newfound career path are designed to protect the public, not you. Therefore, your state won't obligate you to sign up for additional coverage, but you might want to for your peace of mind.
Related Content: Are You at Risk?! When to Insure Your Home-Based Business
6. Make It Official
It can take as long as six weeks to receive your notary commission in the mail. Once you have it, you're almost ready to get to work. You have two more steps to take to make your new title official.
First, you'll have to appear in person to take the oath of office. Your commission packet will provide instructions for making this statement, as different states will have varying stipulations. For example, you might have to stand before the Secretary of State, or you might be able to declare your oath in front of another notary.
After that's finished, register your signature with the county or counties in which you'll be working. Having your handwriting on file will ensure your notarial reputation is safe; forgeries will be swiftly revealed. To that end, make sure you're consistent. Once your signature is on file, don't change it up, or else you might raise unnecessary suspicions of forgery.
Finally, be sure to pick up the supplies you need to practice. A notary journal will help you keep track of every task you've performed in chronological order. You should make a note of clients' addresses, identifying documents provided, the amount they paid for your services, etc. Pick up a notary stamp, too. Your commissioning packet will give you a list of places where you can get an official stamp, which will include the county in which you live, the date your commission expires, and your title.
7. Get Started
You're home free now! All you have left to do is get started. The way you run your home business will be entirely up to you. However, it's advisable to start by advertising your notarial services to build your client base. From there, you should pick up regulars or earn customers by word of mouth. The good news is that everyone, from businesses to individuals, needs a notary from time to time. You should always have work to do.
Your new job will undoubtedly require local travel, but you'll be able to do most of your work — gathering clients, organizing meetings, etc. — from the comfort of your abode. That's why you should consider a career as a notary to fit the work-from-home bill.
What questions do you have about becoming a notary public from home? Do you have a home-based notary business? If so, drop us a note; we'd love to hear from you!