Becoming a virtual assistant is one of the easiest ways to work from home. If you're not sure what a virtual assistant does and how to become one, keep reading! We're going to cover everything you need to know about this work-from-home job.
What is a Virtual Assistant?
Virtual assistants, often abbreviated as VAs, are skilled professionals that offer bloggers, executives, and entrepreneurs administrative support from home.
The services you can offer as a VA are endless, and all depend on your training, experience level, and skillset.
The great thing about working as a VA is you can work full-time, part-time, or start your own business. It's one of the most versatile work-from-home jobs because of the wide range of tasks you can complete.
Common Virtual Assistant Services:
Here's a list of some of the most common administrative tasks you can work on as a VA.
Blog management
Calendar management
Customer service
Data entry
Digital marketing
Editing
Forum moderation
Inbox management
Make phone calls
Project management
Research
Scheduling appointments
Social media management
Travel arrangements
Video editing
Web development
Writing blog posts and newsletters
W2 Employee, Independent Contractor, or Business Owner? Which Route is Right For You?
When you work as a virtual assistant, you can work as a W2 employee, an independent contractor, or a small business owner. Of course, there are pros and cons to each work arrangement.
As a W2 employee, you don't have to invest money, find clients, or pay self-employment taxes. But your salary, work hours, and how you work will be more restrictive.
If you work as an independent contractor, you're self-employed and have to pay quarterly self-employment taxes. You also don't receive benefits, but generally, you'll have more control over your schedule, what clients you work with, and your pay rates. Of course, this isn't always the case, so weigh the pros and cons when researching companies.
Business owners have the most flexibility with scheduling, choosing clients, and setting their rates. But they also have to find clients, set up their business, and pay self-employment taxes. It's not difficult to start a VA business, and all you really need is a smartphone, computer, a high-speed internet connection, and a payment processor like PayPal. You can even get started without a website, but if you have the funds to get a website, do it, it'll make marketing easier.
Where Do You Find Virtual Assistant Jobs?
Here are 18 potential employers and virtual assistant jobs.
40A is a virtual assistant agency that offers social media, editing, and SEO services to food bloggers. There's not a lot of information about this food blog virtual assistant role, but it does say it's okay if you don't have experience.
BELAY hires independent contractors to work as bookkeepers, social media managers, and executive administrative assistants. They hire from all states except California, Montana, New Jersey, New York, and Pennsylvania. To be eligible for these virtual assistant jobs, you must have experience in an administrative support role, and they do prefer candidates with bachelor's degrees. The hourly rate for the VA role is $18-$22; BELAY does not include pay rates for the bookkeeping, social media, and website specialist roles.
Boldly hires part-time and full-time W2 employees as executive assistants, administrative and marketing assistants, and legal assistants. They accept applicants from the UK and 48 states; currently, they don't accept applicants from Alaska, Hawaii, and Washington DC. The starting pay is $24 per hour, and these roles come with benefits like paid time off, technology stipends, and more. You'll need at least seven years of experience to work with Boldly.
Byron hires US-based virtual assistants to work on one-off tasks for their clients. In this role, you can work as many or as few hours as you'd like. You must be at least 18 years old and have three years of experience to apply. Depending on your level of experience, pay ranges from $13-$17 per hour. Byron makes payments via PayPal every two weeks.
Delegated hires virtual assistants and receptionists with a high school diploma, some college (degree preferred), and exceptional communication skills. You'll also need five years of experience; rates, employment status, and hours are not listed, so you'll need to reach out to gather more info.
Equivity hires part-time W2 virtual paralegals and virtual executive assistants from the United States. The starting pay is $20 per hour, and you must have a bachelor's degree and three years of experience for these virtual assistant jobs.
Fancy Hands hires freelance virtual assistants from the US to complete one-off tasks for their clients. You should have excellent communication skills, a computer, and a reliable internet connection for this role. Payments go out every Tuesday, and you'll earn $3-$7 per task.
At InboxDone, virtual assistants focus on managing email for business owners, CEOs, and virtual team members. The great thing about this independent contracting role is you don't need experience, a cover letter, or a resume! But that doesn't mean it's easy to score a job at InboxDone. They are looking for individuals who are willing to put their best foot forward and make a long-term commitment to the company. Positions start as part-time and have the ability for full-time hours once you've achieved mastery.
My BTLR hires virtual assistants and sales reps for a wide range of clients. Each role varies in pay, location requirements, and hours, but all applicants need 1-5 years of experience, a high school diploma, and excellent communication skills. In these roles, you'll work as an independent contractor, and pay rates go up to $25 per hour.
Peachtree hires team members for freelance virtual assistant and bookkeeping roles. Job candidates must have two years of experience, the ability to work 15 hours per week, Monday-Friday, and pass a criminal background check. The pay is $22 per hour, and all candidates must pass a skills test.
Profit Factory hires virtual executive assistants from the US and Canada. Each client has different hours, pay, and skill requirements. Positions are independent contracting roles, pay is generally between $20-$25 per hour, and most jobs require three years of experience.
Team Delegate hires part-time, freelance executive virtual assistants from all states except MT, PA, NY, NJ, and CA. You must have three years of experience with strong organizational and communication skills.
Time Etc hires US-based, part-time, freelance virtual assistants. You'll need to have 5-8 years of experience and the ability to work during daytime hours. The starting pay rate is $13 per hour, and you can work in the categories of general virtual assistance, marketing, social media, writing, or customer service.
VaVa Virtual Assistants hires US-based 1099 bookkeepers, content writers, graphic designers, social media managers, virtual executive assistants, and Zoom managers. You'll need three years of experience and knowledge of commonly used platforms like Google Suite, Basecamp, Slack, and Microsoft Suite. The job post doesn't include salary or hours so you'll need to inquire about those.
Virtual Assist USA hires part- and full-time US-based virtual assistants and project managers. You must have a college degree and ten years of experience for these W2 positions. Starting pay is $15-$17 per hour, and full-time employees are eligible for benefits after six months of employment.
Zirtual hires full-time US-based virtual executive assistants that can work daytime hours. Positions are location-dependent, and you'll need a college degree with four years of experience or seven years of experience if you don't have a college degree. In this gig, you'll work as an independent contractor, and you'll earn $3,000-$3,500 per month.
Worxbee hires US-based executive assistants with at least ten years of experience to provide VA services to their clients. In this role, you work as an independent contractor. The great thing about Worxbee is you get to choose the clients you want to work with and they provide ongoing training and support for their executive assistants. Pay starts at $26 per hour and you must be able to work at least 60 hours per month.
Freelance Marketplaces, Remote Job Boards, and Staffing Agencies
You can also find virtual assistant jobs, projects, and gigs through these freelance marketplaces, remote job boards, staffing agencies, and companies.
How Much Do Virtual Assistants Earn?
Depending on what services you offer, your experience, and your employment status, virtual assistants can make between $10-$100 per hour. If you're running your own VA business, there are a few different ways that you can charge for your services; by the hour, project, or on a monthly retainer – explore what option works best for you and your clients.
What Training Do You Need?
You don't necessarily need specialized training to work from home as a virtual assistant, but you do need excellent organizational, time management, and communication skills. There are many virtual assistant training programs and certifications, and these can help you establish your credibility and learn the skills you need to know.
When you're searching for a course, there are many factors you should consider, such as:
What's the cost?
How long will it take to complete?
Who is the course creator or teaching institution?
How long do you get access to the program?
Does the course include certification?
I like to choose courses where the instructor or institution has proven success in what they're teaching. Here are some of the courses and online resources I recommend.
If you're not sure that starting a VA business is the right thing to do, check out this free training from Abbey Ashley, Become a Booked Out Virtual Assistant.
Want to Start Your Own VA Business?
As an aspiring entrepreneur, you'll need to educate yourself on best business practices. Reading a business book or taking a course can help you quickly learn the ropes.
Here are some basic steps you'll need to take to launch your virtual assistant business.
1. Write a Business Plan
You wouldn't go on a road trip without directions, so why would you jump into a business without a plan? Writing a business plan doesn't have to be complicated. Think of it as a simple guide that will help you plan and make wise decisions along the way.
If you need help getting started, grab our FREE Simplified Business Plan Template here.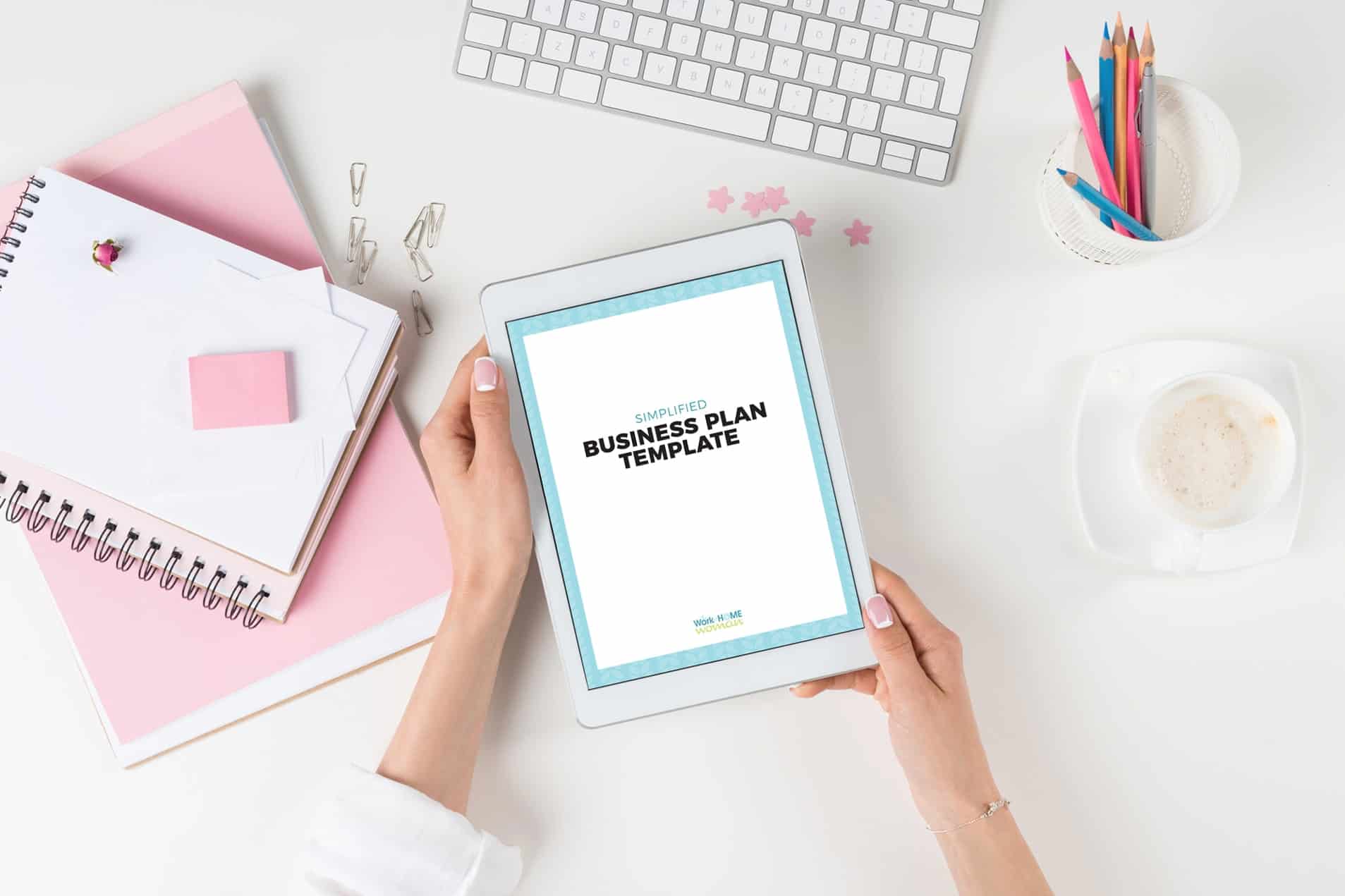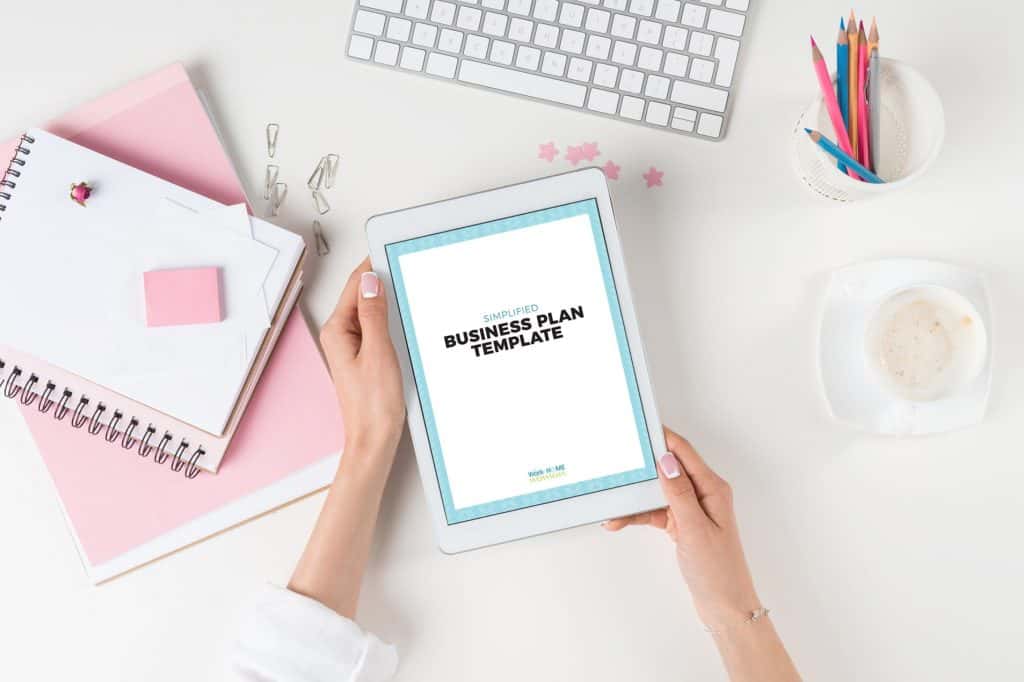 2. Choose a Niche
There are many different services you can offer as a virtual assistant, but something else to consider is what clients you would like to serve. While you can work as a generalist, it's easier and generally more lucrative to choose a specialty.
Here are some in-demand VA niches to consider:
Blog management
Marketing
Podcast production assistant
Project management
Real estate transaction coordinator
Sales
3. Build a Website
To be competitive as a VA, you should have a website. Having an online presence will help you attract more clients. It also gives you a place to showcase samples, list your services, testimonials, and it makes you look more professional.
Don't worry; setting up a website is easy and affordable. Here are step-by-step instructions that will get you up and running quickly.
4. Market Your VA Business
There are many ways to promote your VA business; the thing you need to remember is consistency is key. Choose a few marketing methods and devote some time each day to them. Some experts say you should pitch 5-10 new prospects a day to have a constant flow of clients in your pipeline.
Here are just some of the ways you can market your business:
Social media
Networking events
PR opportunities
Email prospecting
Related content: Getting (and Keeping) Your First Client
5. Invest in Your VA Business
As your income grows, you'll want to reinvest some into professional development. There are conferences, courses, books, membership sites, mastermind groups, and coaching sessions – there is something to fit every budget and every niche. By investing in yourself and your business, you gain the knowledge, information, and skills to make your business a success.
Conclusion
Working from home as a virtual assistant is an excellent option for many! There are roles for beginners and experts alike and many different work arrangements to fit your schedule. Whether you're looking for a part-time virtual assistant job or you want to earn six figures annually, all you have to do is take the first step to make your dreams a reality.
Originally published March 26, 2009. Content updated December 2021.