One of the easiest ways to work-from-home is by doing virtual assistant (VA) work. Virtual assistants are highly-skilled, home-based professionals that offer companies, small businesses, and entrepreneurs administrative support.
Virtual assistants perform a wide variety of tasks. In fact, the services that you can offer are endless, and all depend on your background training, experience, passions, and skills.
Common Services Virtual Assistants Complete:
Employee, Freelancer, or Entrepreneur? Which Route is Right For You?
When you work as a virtual assistant, you can choose to work as an employee, freelancer (independent contractor), or you can set up your own business. There are pros and cons to each arrangement. When you work as an employee, you don't have to invest any money upfront or find your own clients, but your pay rate, work hours, and how you work will be more restricted. If you're hired as an independent contractor or a freelancer, you are considered self-employed and will need to pay quarterly self-employment taxes.
When you set up your own business, you have more flexibility with scheduling, choosing clients, and setting your rates, but you'll also have to find your own clients, set up your business, and pay self-employment taxes. Setting up a virtual assistance business is easy and has relatively low start-up costs. Some items you'll need to get started are a phone line or cell phone, a computer, high-speed internet access, a printer, a scanner, and a website to market your business. Don't worry — you can set up a website in a few easy steps for little to nothing by using WordPress.
For a complete checklist of steps — check out this article.
Where Do You Find Virtual Assistant Jobs?
Now that you're educated about the different types of work arrangements and the pros and cons, here are some places where you can find VA work and the kind of employment they offer.
Legit Virtual Assistants Companies:
Freelance Marketplaces, Remote Job Boards, and Staffing Agencies:
How Much Do Virtual Assistants Earn?
Depending on what services you offer, how long you've been working in the field, and your experience, virtual assistants can make anywhere from $10 – $100 per hour. If you're running your own VA business, there are a few different ways that you can charge for your services; by the hour, by the task, project, or package – explore what options work best for you and your clients.
Read: 9 Virtual Assistants Share Their Best-Earning Services
What Training Do You Need?
While you don't need any specialized training to work-from-home as a virtual assistant, you do need to have excellent organizational and time management skills, as well as excellent communication skills. There are some virtual assistant training programs and certifications, and these can help establish your credibility in the field, especially if you don't have any prior job experience.
Some small business owners will require a working knowledge of specific platforms like:
Many of these platforms offer free trials, so take advantage of that and teach yourself the basics, or look for free training tutorials on sites like YouTube.
Here are some excellent resources and courses I recommend checking out:
Prefer to Start Your Own VA Business?
Like any other home-based business, you will need to educate yourself on the best business practices, file all of the appropriate paperwork, and get all of your legal and financial ducks in a row. Once you set up the preliminary business framework, you can start working on the fun parts of your business.
1. Write Your Business Plan
You wouldn't go on a road trip without directions, so why would you jump into a business without any prior thought? Writing a business plan doesn't have to be complicated; it's just a simple guide that will help you plan and make wise decisions along the way.
Not sure how to get started? Grab our FREE Simplified Business Plan Template here.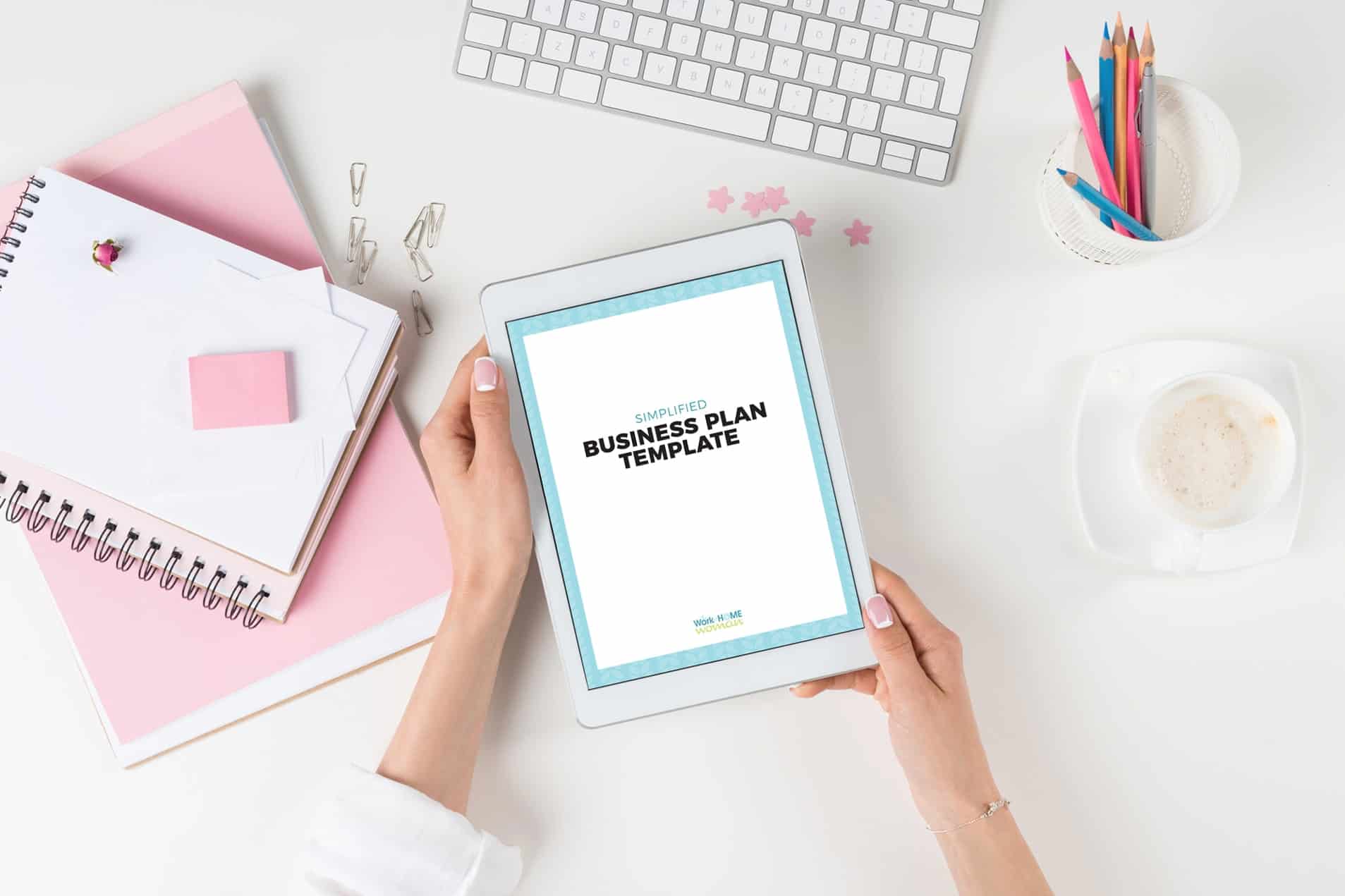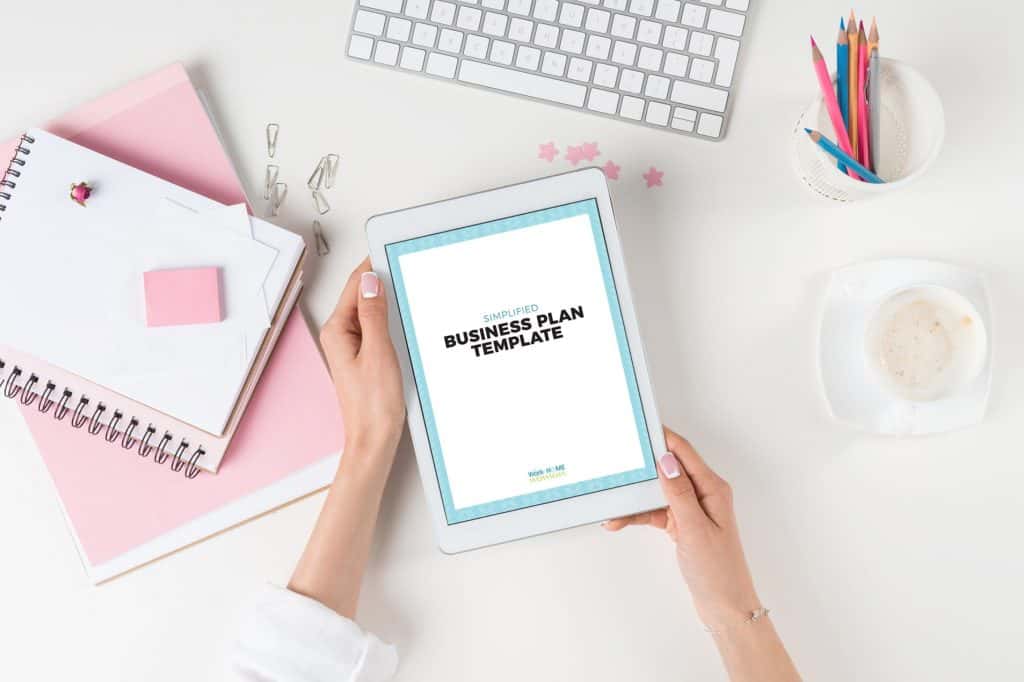 2. Choose a Niche
There are many different services you can offer, but even something more to consider is who would you like to serve? While some VAs are generalists and work on a wide variety of tasks, it's easier and more lucrative to choose a specialty. Figuring out what niche you want to focus on can be a challenge, but if you mind-map your passions, interests, experience, and knowledge, you can narrow it down relatively easily.
Here are a few hot niches to consider:
3. Build a Website
To be competitive as a virtual assistant, you'll need to have a website. Having an online presence will help you attract more clients, it gives you a place to showcase your work, list your services and testimonials, and it makes you look more professional. Don't worry; setting up a website is easy and affordable. This post has step-by-step instructions that will have you up and running in no time.
4. Market Your VA Business
There are tons of ways to promote your VA business; the thing you need to remember is consistency is key. Choose two to three methods that you think you'll enjoy doing and spend time each day working on those methods.
Not sure of your options?
Here are just some of the ways you can market your business:
Now that you've got your website in place and you're actively marketing your business, it's time to connect with potential clients. Some experts believe you should follow up with five to ten new prospects a day until you have a constant flow of clients in your pipeline.
5. Invest in Your VA Business
As your cash flow builds, you'll want to reinvest some of it into professional development. Luckily, they are events, conferences, webinars, teleconferences, online courses, books, membership sites, mastermind groups, and coaching sessions – there is something to fit every budget and every niche. By investing in yourself and your business, you gain the knowledge, information, and skills to make your freelance business a success.
Conclusion
As you can see, working from home as a virtual assistant is an excellent option! There are legit roles for beginners and experts alike and many different work arrangements that will fit within your schedule. Whether you're looking for part-time work, or you want to earn six figures annually, all you have to do is take the first step, to make your work-from-home dream a reality.
Originally published March 26, 2009. Content updated April 14, 2020.