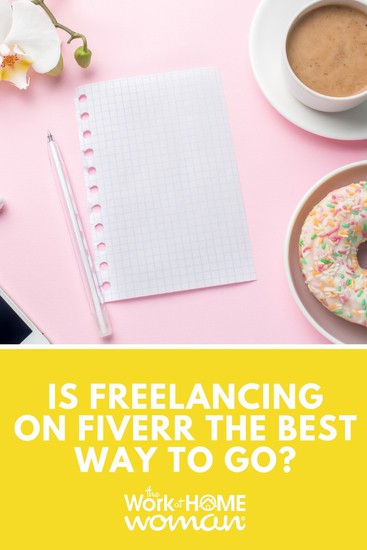 Fiverr is one of the most popular online marketplaces for buying and selling virtual services. The site launched in 2010 based on the premise that you could get quick gig-like services completed for you for just $5.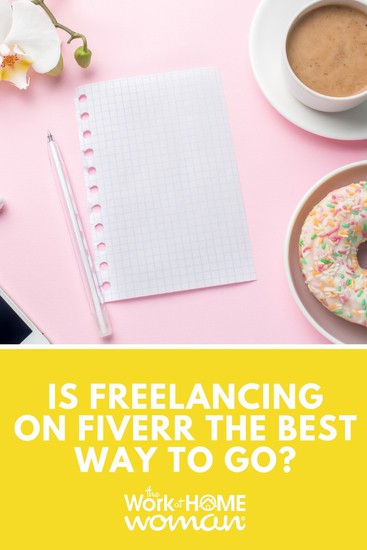 Freelancers can sell their services on the site, and Fiverr will deduct a small fee in return. Today, Fiverr generates more than $12 million in revenue and helps countless contractors market and sell their services.
Luckily, you can charge much more than $5 for your service as a Fiverr seller these days. Some people even sell on Fiverr full-time. However, if you're looking to get into freelancing, you have to ask yourself if utilizing Fiverr's platform is the best way to go.
How To Use Fiverr as a Freelancer Today
Getting started on Fiverr is relatively easy. You can create a new seller profile for free and describe your services. Services are commonly referred to as 'gigs' on the site, and you are encouraged to create multiple packages that allow you to have different pricing tiers.
For example, you may offer to do a job on a basic level for a low fee like $20. Then, another package could involve you adding on services or turning around the project quickly.
This is how you can scale your income on the site. For example, below is an example of a Fiverr seller who is offering different packages. Their basic package includes two unique logos for a client. If you want more concepts or logo versions, you can choose their standard or premium package which is more expensive.
Having the freedom to design your service packages and rates allows you to enjoy more of the flexibility that comes with freelancing.
Services You Can Offer
A majority of clients who use Fiverr are small to mid-sized business owners, entrepreneurs, or startup founders. They are looking for reasonably-priced freelancers to do short tasks that can be turned around quickly.
Some of the most popular services currently offered on Fiverr include logo design, web design, writing and editing, video editing, bookkeeping, translation, and programming and tech. Needless to say, there are many more services you can offer on the site.
You can also offer virtual assistant services, do voiceover work, write songs or jingles, or consult on a variety of topics. There is even a 'lifestyle' section of the site where you can offer services like relationship advice, fitness coaching, and even gaming coaching.
Consider what your current skill set and experience is. Then browse through the site to consider which services you can potentially offer along with how much other sellers are charging.
Pros and Cons
Before you start freelancing on Fiverr, it's important to carefully weigh the pros and cons to determine if you think it will be the right fit for you.
Pros
No experience needed – Anyone can start selling on Fiverr (for free) even if you don't have a lot of experience. Customers are encouraged to leave reviews, so you will gain testimonials that you can use in the future as you complete more gigs.
A wide variety of services – You don't have to limit your expertise since there are so many different services you can offer on Fiverr. If you're looking to make extra money, you're bound to find something that you like and enjoy.
An instant built-in market – When you use Fiverr's platform, you can market your services to their existing market without having to do a ton of outreach. Millions of people use Fiverr, so it offers a great platform to sell your services.
Learn valuable skills – As a freelancer, you need to learn how to communicate clearly with clients, understand their needs, and meet deadlines. Being a Fiverr seller will help you develop and improve these skills.
Cons
You may have to discount your services – This is especially true in the beginning. Fiverr attracts a budget-conscious audience, and you may need to undercut the prices for your services in the beginning to attract more clients.
The platform takes a fee out of your earnings – Fiverr usually takes 20% of what you earn when you sell a gig. This can add up and even potentially slow down your cash flow since you may not be charging much for some services in the beginning.
Your income may not be consistent without reviews – Fiverr customers look for seller accounts that have a lot of reviews. You also need 5-star reviews since anything lower could prevent people from wanting to buy your gigs. To work around this, see if you can have a friend or colleague hire you for a job and leave you a review to help you get started.
No direct relationship with clients – If you want to build rapport and connect with clients to get referrals in the future, Fiverr makes it challenging to do this. You'll interact with clients only via the platform itself. So essentially, Fiverr owns your client base
So Is Freelancing on Fiverr the Best Way to Go?
Yes and no. This is the ultimate question, and the answer depends on what you're looking for as a freelancer. If you are just starting out and don't have a lot of experience, freelancing on Fiverr may be a solid option for you because you can charge entry-level prices and don't have to do much marketing.
However, it's important to be mindful that Fiverr is an international platform which means that sellers from all over the world can sign up. If someone from another country is willing to offer the same service as you but at a fraction of the price, landing gig work can become very competitive.
Some may say that Fiverr is geared more toward helping customers find cheap labor. It's not unheard of to see many people brag about the cheap services they find on Fiverr. One person wrote about buying 25 different gigs on Fiverr and only paying $302. While this may sound great to the customer, it gives you the short end of the stick as the freelancer.
Luckily, Fiverr is not the only platform freelancers can use. There are plenty of other options that may provide more flexibility, less competition, and allow you to earn more money.

Fiverr Alternatives to Consider
Upwork – Upwork is a freelance job board that allows you to apply for different gigs that interest you. You can set your rates for the type of work you wish to take on, and you don't have to worry about having a ton of reviews to get taken seriously.
ProBlogger – If you are interested in freelance writing, using the ProBlogger Job Board is a must! Every day new freelance writing assignments are advertised here, and you can apply directly from the listing. Compensation for each gig varies depending on the client, but most of the leads offer a fair and competitive rate.
FlexJobs – FlexJobs is a job search site that can help you land flexible part-time or freelance work.
Toptal – If you're a more seasoned freelancer, check out Toptal to help you land freelance opportunities with top companies in your niche.
Freelancer.com – Freelancer.com allows you to browse available freelance jobs and apply for opportunities including graphic design, writing, marketing, logo design, data entry, and more.
Guru – Guru has paid more than $250,000,000 to freelancers since its inception. You can sign up for free and apply for opportunities that are listed on the site.
Your Own Website – Yes, you can start your own website or blog to showcase your freelance work. From there, you can pitch clients and companies with whom you want to work. This involves more work, but you will have more flexibility in your rates and the type of work you do. Plus, you will build your network of clients and can even secure some long-term contracts.
Related Content: The Right Way to Sell Services On Your Blog To Bring In Steady Income Each Month
Conclusion
As you can see, freelancing on Fiverr is one of many options to try out if you're looking to promote and sell your services online. If you give Fiverr a try and are not finding much success, consider using a job board or even starting your own website to build a portfolio and develop your own list of client contacts.