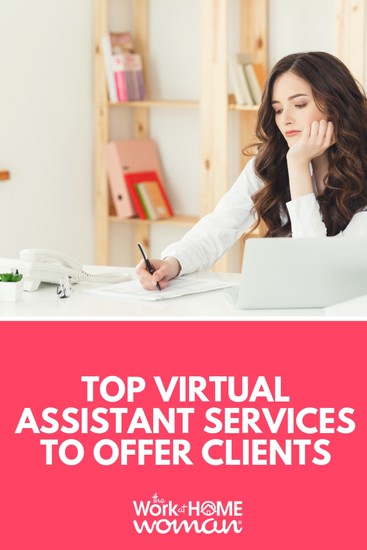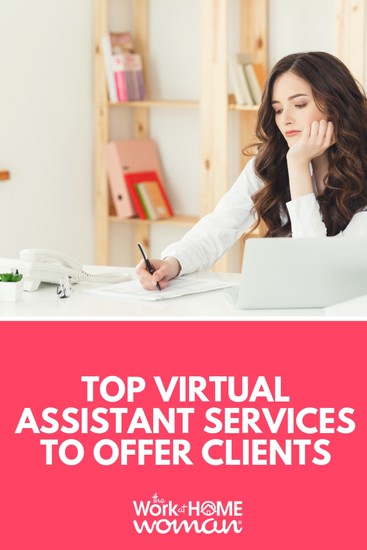 Whether you've been forced into entrepreneurship or are considering it by choice, there has never been a better time to start an online virtual assistant business.
Not sure what services to offer or what niches virtual assistants can work in? Then check out this list of in-demand services and niches to consider.
1. Blog Service Assistant
Blog services have been a popular virtual assistant niche for the past few years. I do not see a decline occurring soon. Not only are more businesses coming online and looking at blogs for marketing their products or services, but Google has also implemented updates recently that aim to bring fresh content to searchers. Blogs are the perfect platform for providing fresh content.
Blog marketing (social media)
Writing, proofreading, editing, and scheduling content
Guest posting services (content creation, submission, engagement with readers)
Facebook group moderation
Pinterest pin creation and scheduling
Email marketing
SEO research
Answer emails
Manage schedule and calendars
2. Social Media Marketing Assistant
Social media marketing has been another hot service offering in recent years. As social networking continues to grow, and new networking platforms are introduced every year. It is no longer just about Twitter and Facebook. We also have Instagram, TikTok, Snapchat, YouTube, LinkedIn, Pinterest, and so many more. Social media marketing is not only necessary for online businesses; many virtual assistants are carving themselves a niche by offering specialized services to local businesses also.
Social media profile set-up
Updates and engagement
Content curation
Image creation
Video creation, editing, and marketing
Group marketing, moderation, and engagement
Local social engagement and monitoring (Yelp and Meetup)
Set-up, manage, and evaluate social media ad campaigns
Related Content: How This Gal Works as a Pinterest VA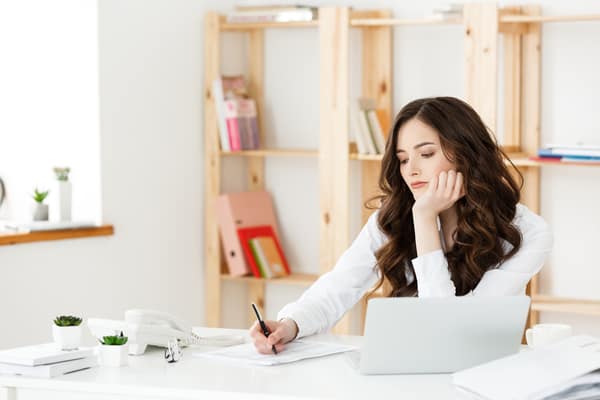 3. Book Marketing Assistant
Book marketing services are on the rise as more and more authors are turning to self-publishing. While self-publishing opens the door for many more authors to have their written works printed, it also puts many of the aspects that would otherwise be handled by a publishing company in the author's hands.
Author website or blog set-up and maintenance
Social media profile set-up and ongoing updates and engagement
Editing, formatting, and submission of digital book versions to online platforms
Virtual book tours
Offline and online marketing
Book review outreach
Set-up and manage giveaways
4. Real Estate Virtual Assistant
Real estate virtual assistants (sometimes also called transaction coordinators) typically work with real estate agents, mortgage and lending brokers, leasing and property management companies. Because these are specialized fields that often deal with a large number of contracts, they need virtual assistants that are well versed in these areas. If you have experience in any of these fields, or if you've taken a course, there are many services you can offer these professionals.
Get signatures and manager documents
Act as communication liaison
Admin support and scheduling
Cold calling and email prospecting
Manage online listings
Marketing online and off-line
Website updating and management
Bookkeeping duties
5. Graphic Design Virtual Assistant
If you're skilled with Photoshop, your skills are in high demand! Business owners of all sizes need design assistants to help with a wide variety of projects. Since many of these projects will be promotional in nature, knowing some basic marketing, copywriting, and branding strategies will be helpful. If design and creativity are in your wheelhouse, consider offering these virtual assistant services.
Logo creation
Custom templates
Website creation
Advertising assets
Social media graphics
Brochures
Branding services
Create printables
Illustration vectors
Book covers
Design landing and squeeze pages
Product labels and packaging
6. Tech Virtual Assistant
If you have a mind for all things tech, you can make excellent money helping others solve their tech issues and problems. The services you can offer in this niche are endless, but here are some in-demand services that I see frequently requested online.
Install, configure, and design websites (WordPress, Shopify, Squarespace, or Wix)
Host migration
Site audits
Website domain change
Website maintenance and security
Quick-fix solutions
Migrate from Blogger to WordPress
Of course, in the tech arena, you can become super-specialized, focusing on one tech tool. For instance, some tech virtual assistants specialize in platforms like ConvertKit, Leadpages, or Shopify because there can be a steep learning curve for these platforms.
7. Podcast Virtual Assistant
Podcasting is so much more than recording an interview and posting it online; that's why podcasters need skilled podcast virtual assistants. If you haven't started your own podcast and gone through all the processes, you can learn how to help business owners in this niche by reading Make Money as a Podcast Producer.
Here is a short list of services you can offer in this niche.
Technical set-up
Audio recording and editing
Podcast episode note creation
Podcast distribution
Project management
Guest speaker outreach and management
Podcast marketing
8. Online Research Assistant
If you're detail-oriented, organized, and good at research, you can work for writers, academics, marketers, mortgage lenders, lawyers, and medical professionals doing research and data collection. Having background knowledge in an industry like healthcare or legal can be helpful and can also help determine your niche. Here are some common services online research assistants can offer.
Data collection online, in person, via phone
Fact-checking
Document verification
Create, organize, manage, and analyze data
Prepare documents, spreadsheets, or presentations
Write case studies, grant letters, white papers, or reports
Fill out paperwork and forms
9. Personal Assistant
Personal assistants, sometimes called personal concierges, can work for individuals or business owners, or a combination of the two. In this role, you'll perform a wide variety of tasks (usually a combination of virtual and in-person tasks) based on what the client needs. Here is just a sample of the services you can offer as a personal assistant.
Answer emails
Make phone calls and schedule appointments
Bookkeeping
Make travel arrangements
Online research
Run errands
Schedule management
Fill out paperwork and forms
Purchase gifts
Paying bills
Organizing
Helping with a move (packing and unpacking)
Party planning
Pet care
Housesitting
Shopping
10. Maternity Concierge
If you love babies and know about the latest baby gadgets and trends, offering maternity concierge services may be your calling. Depending on your background, you can offer pre and post-delivery services, education, emotional support, and newborn and infant services. Here is a list of some of the services you can offer in this role.
Manage baby registry
Create and send out birth announcements
Set up vendor services like diaper delivery, house cleaning, newborn photography session, and food delivery
Baby proofing services
Party planning
Shopping
Food prep and freezer storage
Research for doulas, midwives, birthing centers, birthing classes, and childcare facilities
Run errands
Travel planning
Conclusion
The possibilities are endless when it comes to the virtual assistant services you can offer. And this is a home-based business that will allow you to evolve and expand your offerings as time goes on. The online world is constantly changing, and new platforms are always popping up, which means there will always be new virtual assistant services you can offer to clients.
Are you ready to start your virtual assistant business? Grab our free business plan template to help get you started.
Originally published April 21, 2012. Content updated May 12, 2021.