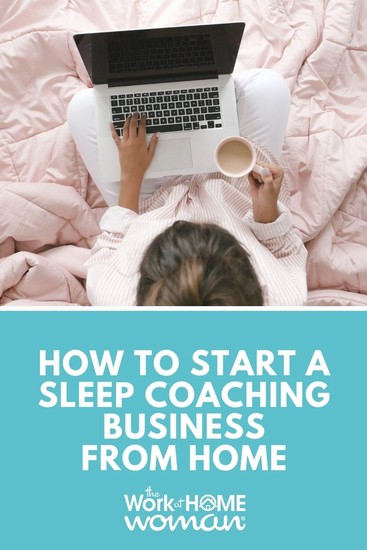 If you're a mama, then you know all about sleep deprivation.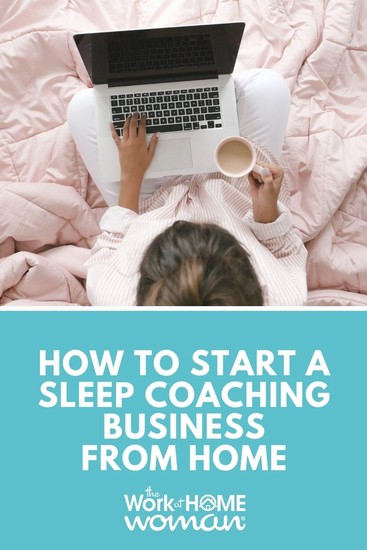 It can be utterly brutal, and unfortunately, it can also be a slippery slope towards postpartum depression and anxiety.
Has your experience with broken nights and disastrous naps led you to consider sleep coaching as a business? Do you have experience working with children or even just the urge to help and support exhausted parents?
For me, I tick all of those boxes. I am in the process of starting my own child sleep coaching business from home, so I'm here to guide you through all the necessary steps. I worked with children as a career nanny for 15 years pre-kids. I then went on to train in newborn care and as a night nanny, so that I could offer parents postpartum care, overnight support, and personalized sleep plans.
I absolutely loved doing this work and seeing the positive changes for the families with whom I worked. You know that feeling of euphoria when you finally start getting longer stretches of sleep? I could see it on their faces.
It brought me so much satisfaction and pleasure that I occasionally offered the services for free!
Having this professional background was a huge benefit when I eventually had my first baby. I gently guided him toward regular sleep patterns, consistent naps, and bedtime routines early on. He loved his sleep, and five years later still does! I was a full-time, stay-at-home mom and wasn't yet considering turning my sleep knowledge into a business.
Fast forward to my second child. He was a dream newborn – so calm and snuggly. Then four months hit, and for three of the longest months of my life, he almost broke me. He fought every sleep with every fiber of his being. It didn't matter what I did, and I knew all the tricks. Holding him, co-sleeping, feeding to sleep – I tried everything. I was so unbelievably exhausted that I was willing to try anything that might work, but nothing did.
I think I was on the verge of a breakdown, and I simply couldn't see what the issue was.
I had to call a sleep coach.
She told me that sometimes we're given these babies for a reason. They have a bigger purpose for us (this still gets me a little emotional now over a year later). That purpose for me was to help other parents going through the same thing.
Is your experience with your own child perhaps the catalyst for wanting to start a sleep coaching business from home? If you genuinely want to make a difference and find something rewarding that gives you purpose and joy, this is the career path for you.
Although I have the experience and training, I'm not a certified sleep coach. So that brings me to the first step to launching this exciting career path in child sleep coaching.
1. Become Certified
Sleep coaching is yet to be a licensed profession, so do your research as there are dozens of course providers. It's preferable to find one that's internationally recognized; then you can coach people all over the world or even travel while you work! Also, find one that aligns with your approach to sleep. Many now offer a more gentle, holistic approach, which is what most parents often seek.
The self-paced home study courses usually run around six months, and fees range from $2,000-$4,000. Many have bonus modules if you're interested in expanding your knowledge, which is particularly helpful if your business and marketing skills are a little rusty. Most course providers offer a payment plan. It's a large initial outlay, but it's a fantastic investment; you'll easily make that money back in no time.
2. Let's Get Down to Business
So you've almost completed your course, and you're ready to start setting up the business. Develop a business plan first; it's important not to skip this part. Check out this blog post which walks you through it step-by-step. You'll be glad you completed this critical component of business ownership.
Next, explore the types of insurance you'll need, particularly if you're going into people's homes. Find out what kind of identity checks you'll need to work with children, as well as police checks. You want the families you work with to feel assured that they're safe and in good hands.
Finally, create contracts and liability forms. Research the specific insurance policies that cover you when you enter someone's home, for accidental damage or injury, for example. Protecting yourself through written contracts will ensure there's no confusion about what your service entails and what it doesn't. You don't want someone making a formal complaint because their baby still didn't sleep after you've helped them!
3. Spread the Word About Your New Business
Okay, so now that the nitty-gritty is out of the way, it's time to have some fun. Well, for some people, the business side of it is the exciting part! You'll need a website. Read this post on building a website for your home business (on any budget). For me, this is not one of my strengths, so this post is perfect for breaking it down into simple steps. You can always upgrade your website as your business grows, but a professional-looking site is imperative if you want to turn readers into clients.
This is also where you'll need to consider your branding. Here are 11 branding tips for your home-based business. From your LinkedIn profile and email signature to writing down your goals and posting them somewhere you'll see every day – all of these tips will help keep your brand focused, compelling, concise, and visible.
Onto your marketing plan and strategy now! I know, I know – there's a lot to do before you get started. I'm right there with you doing all of this, so I know how tedious it can be. However, if you stay focused on your goal, you'll get it done quickly. Not too sure about marketing? Read this post that shows you how to create a simple and targeted plan yourself. You'll need to set up social media pages, and you might even set up a Facebook group (as I have) to share sleep tips. This is where I'll also be able to promote my sleep coaching services and get referrals.

4. Make Some Money
Phew, you're finally all set up and ready to dive into your home-based sleep coaching business! How exciting! You'll need to set your rates and define your packages. How much will you charge for a sleep consultation? Will you also offer overnight support? How will that work in with your family? Look at your other commitments and manage your time effectively.
I know you want to make money fast, but you might also want to consider offering either free or reduced rates for coaching sessions. Word of mouth is going to be your best marketing tool. Get into your local mama Facebook support groups, chat with them, answer any sleep questions (most groups do not allow promotion), but this an excellent way to network. As soon as someone needs help with their child's sleep, you'll be who they think of first.
So, how much can a sleep coach make? According to this article in The Wall Street Journal, sleep coaches charge 'fees ranging from about $300 for two weeks of consultations by phone and text to $7,500 for 72 hours of in-home coaching'. Have a look around at your competition, and see what they're charging.
Did you know that adults are now seeking sleep coaches as well? Check out this article, $10K sleep coaches are like personal trainers for your dreams, published in the NY Post. So many of us these days sleep badly thanks to poor diet, lack of exercise, excess screen use, too much caffeine, and overwhelming stress. It's great to know there's another demographic to offer your services to if you'd rather not work with young children. You know you'll never be short of clients who are desperate for sleep!