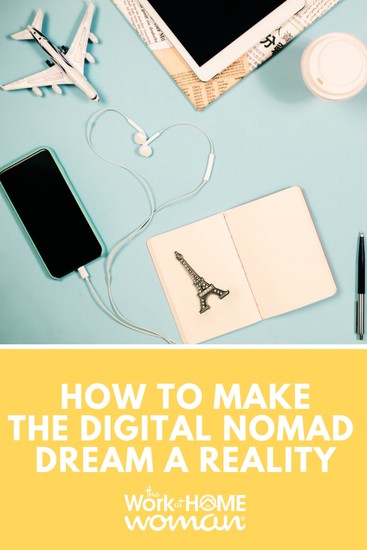 You've seen the images of digital nomads everywhere on social media. You know the ones. They're sitting on a beach or by a pool with their laptop, claiming they're living the ultimate and enviable lifestyle. Work and travel are effortlessly combined, there's no drab office cubicle (or politics) and no ties to anything or anyone. Sure, it sounds incredible, but how easy is it to attain, if at all?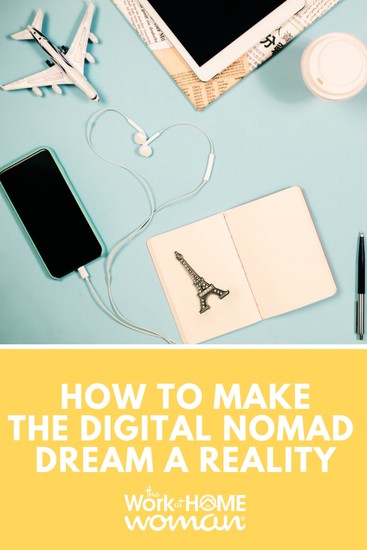 First, what exactly is a digital nomad? Simply put, a digital nomad works (usually completely online) location-independent. The goal of a digital nomad is to find enough remote work to fund their travels and living expenses, whether it's through passive income streams, offering an online service, or some other income they can muster remotely.
I did a lot of travel pre-kids, and I haven't stopped pining (ever!) to revisit an Eastern European cobbled laneway, a Roman ruin, a fairytale-style castle, or a medieval village steeped in history. But, that's my dream. What type of location is pulling you? A villa overlooking a South American seaside town, a lively Asian city that never sleeps, or do you crave to be entirely surrounded by tranquil nature (with a strong wifi connection, of course!)?
I want you to imagine that place now. What does it look like, and what would you like to do there? Can you see yourself there eating the local food, seeing the nearby sights, speaking the language, and immersing yourself in the culture? You could always go on vacation there, but what if you want to stay longer, and call it your home for a while?
If you take that exciting mental image, and then break it down into smaller achievable steps, you can make the digital nomad dream a reality. Let's take a look at what we need to do to work toward that goal.
1. Consider Your Lifestyle
Now that you have your destination in mind think about how you want to live. Is it in a short-term rental apartment, or do you want to move constantly, staying in hostels or an Airbnb? Do you want kitchen facilities or are you happy to regularly eat out? How you decide to live will dictate how much money you need to earn, and the location will depend on living costs. Some countries are cheaper to live in than others!
2. Find Your Ideal Work
What kind of work do you imagine yourself doing in this ideal nomadic scenario? How many hours do you think you'd realistically need to work? What does your average day look like – when do you get to go sightseeing, hiking, or swimming, for example? Is your work mostly passive, as in you create a digital product and earn money in your sleep, or do you have to work a full day to make enough money to live?
Related Content: 8 Ways You Can Make Money When You Travel
3. Assess Your Strengths
It's not always easy to imagine what kind of work you would do remotely if you've never worked that way before. So, you'll need to identify and assess the skills you have that you can monetize online. Are you great at writing, marketing, social media, or web design? Do you possess good teaching, coaching, or tutoring skills? Write them all down.
4. Boost Your Skills
You've identified your strengths, your marketable virtual skills, but is there anything else you could learn? Do you have a strong interest in a field that you haven't pursued for one reason or another? Take a look at courses, workshops, online groups, and informative blog posts. You can learn just about anything online now, both for free and paid.
Related Content: Free Online Courses to Launch Your Work-at-Home Career
5. Network
Now that you're getting more serious about being a digital nomad, and you can visualize the details of it, it's time to get your name out there. It's time to learn from those who are making your dream a reality. Join digital nomad supportive Facebook groups. They'll not only provide tips, but they'll also share job opportunities and lists of the kind of work that's available. Make notes of these job descriptions and see what's involved in snagging one of them.
Related Content: How To Meet Other Digital Nomads
6. Downsize
There's only one thing left to do now, and it's probably the hardest, least exciting, and riskiest part. That's to reduce ties to your current location. That means addressing your outgoings. Pay off debts or set up manageable payment plans, cancel gym memberships, and subscription services. Sell or rent out your house and car; sell or donate your belongings aside from the necessities, or put them into storage. In essence, you must live like a digital nomad now.

7. Hit the Road
The next, perhaps more daunting (or incredibly liberating!) stage is to resign from your job. Hopefully, you've put away some savings. You'll want a small nest egg to fall back on for those periods between work opportunities or just to come home if it doesn't work out. There's nothing wrong with that; the main thing is that you tried it!
8. Need Some Inspiration?
Michelle Schroeder-Gardner, the seven-figure blogger and digital nomad behind Making Sense of Cents, used to travel around the United States full-time with her husband in their RV. Today, they've ditched their land wheels for a sailboat and they sail around the Caribbean visiting new islands.
Julie Bonner, the blogger and digital nomad behind TREKKN, spent the last 17 months on the road with her family visiting most of the US, five Canadian provinces, and lots of National Parks. Did I mention she has three kids?
Related Content: How These Two Women are Making Money from Travel Writing
Conclusion
There's no one specific path to making the digital nomad dream a reality. Use this as a guideline to work toward your ultimate goal of working remotely wherever you like. With dedication, perseverance, determination, and a passion for travel, you can make this happen. What's holding you back?
"In 20 years, you will be more disappointed by what you didn't do than by what you did." – Mark Twain, American writer