When I talk to individuals about their dream work-at-home job — it always revolves around travel. After all, who wouldn't want to travel the world and get paid for it?! But what does it take to be a travel writer? How much can you earn? And how can you get started as a travel writer?
Last week I had the opportunity to chat with Anja Mutic and Holly Johnson and here's what they had to say about working from home in the travel industry.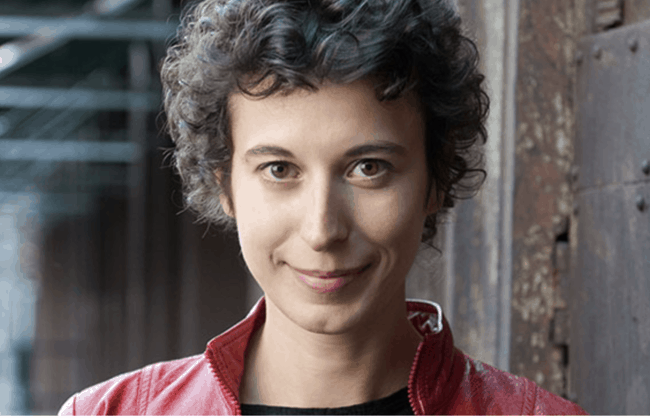 Name: Anja Mutic
Website: EverTheNomad.com
Tell us how you got into travel writing.
At a point of transition in my early career, after just moving to New York City in 2000, I sat and thought about what to do next. At the time I had an entry-level job in publishing, as an editorial coordinator. While it was fine for my first New York City job, it wasn't fulfilling.
After some soul-searching, I realized I'd love to combine two of my passions – writing and traveling. Once this realization came to me, a job opportunity followed – through an ad in The New York Times. It was for an online editor for Rough Guides (a British guidebook publisher that had a New York office back then).
I applied, interviewed, and got the job. I stayed with Rough Guides for nearly four years. During that time, I convinced my boss to let me take a sabbatical and do a guidebook assignment. That's how I ended up in Bolivia for six weeks, in 2002, on my first travel writing job. I loved the experience, and it dawned on me I'd love to do travel writing, rather than commission travel writers to write for me (which was an aspect of my job as an editor back then).
It took another job – as an editorial director for ShermansTravel.com, which I had for about six months – before I was brave enough to go freelance. I did that in 2004 and have been a freelance travel writer ever since.
What are some of the perks of travel writing?
The major perk is that you get to see the world on someone else's dime. Let me rephrase that as it may sound misleading. Most of my travels are paid for (either ahead of time when I sign a guidebook contract or afterward when I sell articles about a trip I've taken).
However, the other side of the coin is that you're always working while traveling. So *it's not a vacation*. That's very important to remember. Other perks are frequent flier miles, access to experiences most mere mortals can only dream of… and a lot more. But I'd like to return to the first one – and the most important – you get to see the world. That in itself is a treat!
How are you growing your business?
I'm always networking, keeping in touch with people in my professional circles – be it editors, publicists, fellow writers… Most of the time I'm brainstorming and pitching story ideas, expanding my client base, researching new publications to write for.
What types of marketing strategies work best for you?
I don't do classic marketing as such (if there is such a thing these days). The best investment I've ever made was having my website designed and built. The site (up for a revamp now, admittedly) includes my portfolio page that I send editors to as well as my blog and photo galleries. This is a showcase of my work, which has worked well for me.
My philosophy is to invest and get a professional designer and programmer who will do a great job and really "get you." Believe me, the ROI is huge. My blog, for example, has been dormant for quite some time due to an overwhelming workload. Miraculously, I still make a little advertising money with it.
How did you take your writing business to the next level?
First of all, by working on my craft and becoming a better writer. That's at the very bottom of it.
Second, by maintaining great relationships with people in my industry. I love connecting people, for example, even when there is no direct gain for me. But I find that most of the time it helps my business at some point down the line.
I've also joined several writers' associations – I'm a member of ASJA, NATJA, and SATW – which helps a great deal. Plus about two years ago I started submitting my articles for awards and have reaped several since, including a coveted Lowell Thomas Travel Journalism Award, a bronze in the Short Travel Article category.
I believe all that combined has helped my business grow.
How much does your business earn annually?
My travel writing business earns approximately 55-60K per year.
What are your main revenue streams?
Guidebook writing combined with magazine, newspaper, and online writing.
How do you balance your writing and travel time?
There's no rule, and it often depends on my deadlines and particular assignments I'm juggling. Sometimes I'm traveling and collecting experiences, impressions, and notes, and then I sit down and write it all up. Other times I'm writing as I'm traveling.
What advice would you give to a newbie that wants to make money as a travel writer?
Don't go into travel writing for the money. Do it for the love and passion for travel. While it's a great profession, and one I'm happy and proud to have had for the past ten years, it's not all that profitable. It's a great second income.
Name: Holly Johnson
Websites: TravelBlueBook.com and ClubThrifty.com
Tell us how you got into travel writing.
I started getting into travel writing when I became interested in travel-hacking. All of a sudden, I learned how to get the majority of our travel for free through credit card sign-up bonuses, and I wanted to share that information with the world.
What are some of the perks of travel writing?
Since we have a travel website, TravelBlueBook.com, we can write off some of our travel expenses as a business expense. Travel writing also gives me a good excuse to go where I want to go and do the things I want to do.
How are you growing your writing business?
We are currently growing our business the old-fashioned way. My husband and I do most of the writing for our two sites, in addition to all of my freelance writing jobs. We plan to hire out more of our writing in the future so that we can work on the managerial aspect of things.
What types of marketing strategies work best for you?
To be honest, we haven't done a ton of marketing. All of the growth we've experienced has been organic.
How did you take your business to the next level?
My husband and I are both workaholics, and we work seven days a week most weeks. We took our business to the next level by putting hours upon hours into it and using social media to our benefit.
How much does your business earn annually?
I earned a little over $50,000 last year, but I only worked on it full-time from May-December. This year our earnings will be higher.
What are your main revenue streams?
Our main revenue streams are my freelance writing jobs with FrugalTravelGuy.com and other sites, Google Adsense, and affiliate sales on our sites, and other advertising.
How do you balance your writing and travel time?
Since I'm self-employed, I work on vacation all the time. I find it relaxing. I usually take lots of notes while traveling then come home and turn it into something people can use.
What advice would you give to a newbie that wants to make money as a travel writer?
My advice is to start your own blog so that people can find you. Without your own platform, it is much harder to get started.