Freelance writing is one of the best ways to make money from home. You don't need experience or a degree, the opportunities are plentiful, and you don't even need a website to get started. As long as you can provide well-written, engaging content — you can make a good amount of money.
Not convinced?
New York Times Best Selling Author Nora Roberts only has a high school education. She started writing her first novel back in 1979 after being trapped at home due to blizzard conditions. To date, Nora has written over 200 romance novels – incredible!
Still don't believe me?
A few years ago, Danny Margulies decided to quit his full-time job to pursue a copywriting career using the freelance platform Upwork. Without any special education or training, he was quickly able to hone his skills and pull in six-figures during his second year working as a copywriter.
If you'd like to work at home as a freelance writer, here is a huge list of paid writing gigs, where to find them, and in some cases, how much they pay.
Blog Writing Gigs
Writing blog posts is a quick and easy way to earn money and gain exposure, as numerous sites will allow a short bio with a link back to your website. Many of these sites have established guidelines in place, so make sure you carefully read through the details and follow all of the guidelines. Crafting a thoughtful pitch will greatly improve your chances of getting accepted.
Freelance Writing Platforms
No matter what type of writing gig you're looking for (article writing, copywriting, ghostwriting, grant writing, e-books, or technical), you'll be able to find it on these freelance writing platforms. Search the job postings and submit a bid. If your bid is accepted, you complete the work and get paid through the platform.
Have a knack for writing short and sweet sentiments? Turn your ideas into cash by submitting your words to greeting card companies. According to Carol Eannarino, payment for a greeting card idea ranges from $10 to $50, depending on the studio.
Of course, you can create your own cards and sell them on a platform like Etsy. Melanie, from Simple Made Pretty, chronicles her success of selling greeting cards on Etsy here.
Helpful Tips and Short Stories
Print and online magazines are always looking for new content; that's why many publications are willing to pay for short stories, helpful tips, poems, and even jokes. Here are just a few publications that pay for submissions. Payment is made only if your tip or story is published.
Do you want to write for magazines? Check out this post, where Linda Formichelli tells you how to break into this lucrative writing niche!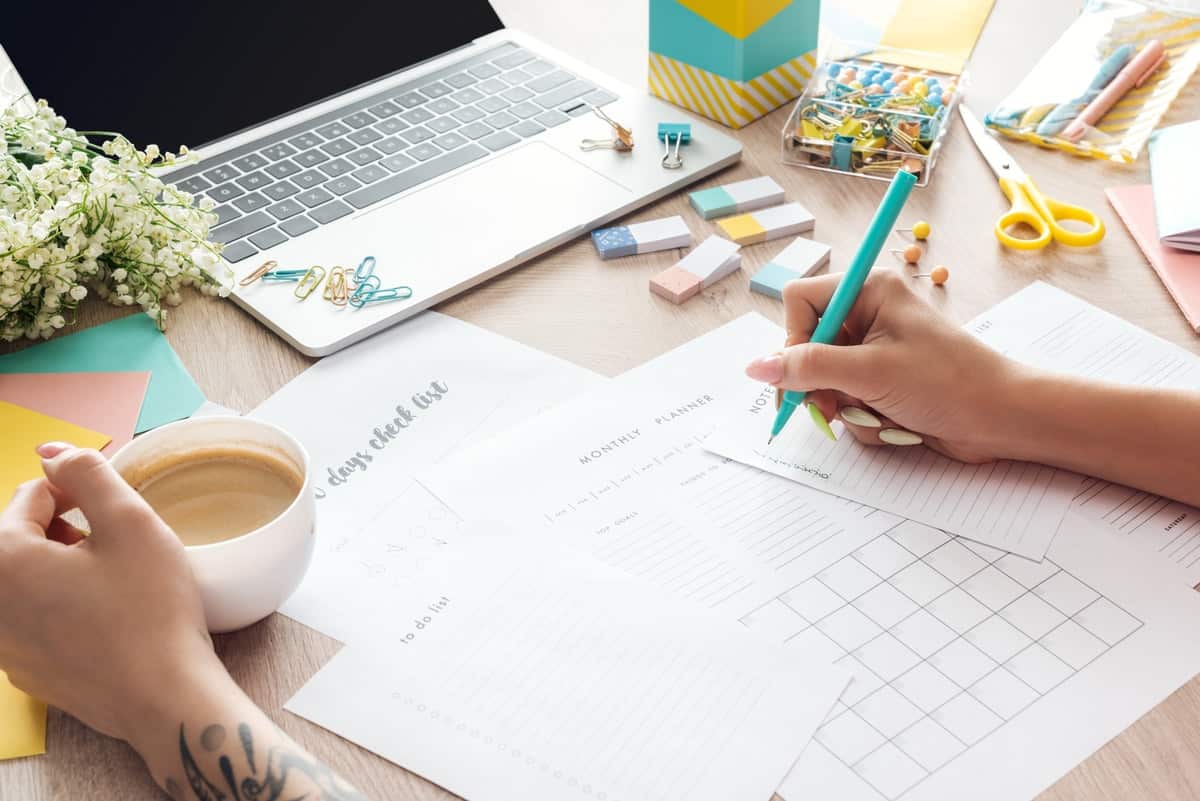 Job Boards for Writers
Smaller, niche-focused job board websites are a great place to search for freelance, part-time, and full-time writing jobs. Search the sites using these key phrases that meet your criteria.
Poetry
Do your words sing a song or evoke an emotion? Then perhaps selling your poetry can earn you some extra cash. Here are a few places you can sell your poems.
You'll also want to check out this list of ways to earn money with your poetry here.
Recipe Writers and Developers
If you're talented in the kitchen and create your own recipes, there are food bloggers who will pay you for your original written recipes. Most will also want you to include photos or videos as well.
For more recipe writing gigs, check out our post on how to make money selling your recipes.
Resume Writing
Are you good at proofreading, interviewing, and persuasive writing? Then becoming a professional resume writer may be the perfect freelance writing job for you.
Revenue Sharing
With revenue-sharing sites, you contribute content to the site, and in return, you make a percentage of the advertising revenue generated from your content. Each site does it a little differently; some offer base pay, while others are strictly based on how much traffic or how many clicks your content receives. I've never tried to make money this way, but here are some success tips from Carol Tice.
Romance Novels
Do you want to write the next Fifty Shades of Grey? Then submit your manuscript to one of the many romance publishers.
Of course, you don't have to go through a traditional publisher to get your book published. With Amazon, you can self-publish your book on a shoestring budget. The nice thing about going this route is you maintain the ownership of your book, which you don't with a traditional publisher. If you're curious about self-publishing, check out Rachel Blaufeld's success story with self-publishing romance novels.
Travel Writing
Who doesn't dream of traveling the world and getting paid to write about their adventures? While most travel gigs pay for free travel, food, lodging, and activities, there are a few outlets that will pay a small amount for your writing.
Probably one of the best ways to make money as a travel writer is to start your own blog. With travel blogging, you'll write your own content, publish it, and then make money through activities like affiliate marketing, advertising networks, selling products, and paid sponsorships. If starting a travel blog sounds appealing, be sure to sign up for our free 10-day start your blog course.
Final Words About Paid Writing Gigs
As you can see, there are lots of paid writing gigs for writers! Since most of these are freelance positions, you'll want to be sure to track your income and expenses for quarterly self-employment taxes.
You'll also need a system for keeping track of clients and deadlines, which our Ultimate Online Business Planning Toolkit is perfect for running your freelance writing business like a pro!
If you do not see the type or niche of writing assignments you'd like to work on, you can always pitch your freelance writing services or a spec assignment to companies who you'd like to write for.
What type of paid writing gigs are you searching for? Do you know of another site that pays writers? Let us know in the comment section below.
Originally published on February 25, 2015. Content updated on June 2021.