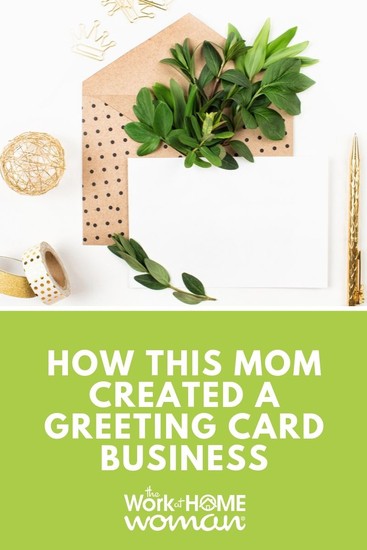 Mindy S. Rosso-Gaemithe is the Co-founder and Community Manager at Greeting Card Universe. In today's busy world of social media and smartphones, she finds receiving a real paper greeting card in the mail to be one of life's simple pleasures, and as a busy working mother of three, she sees countless reasons to send cards every day.
Read on to see how this mom created a greeting card business that employs freelance writers and artists.
Tell us a little bit about yourself and your entrepreneurial journey.
I'd have to say I'm more of a traditional worker. I like to follow the rules, know what to expect, and avoid risk at all costs. Funny enough, all traits contrary to an entrepreneur! As a teenager, however, I always seemed to have something going on – making and selling makeup bags, bracelets, T-shirts, etc.
It's my husband who is the entrepreneur and has helped me take that big step to forge our own future. I have the creativity and grounding, and he's the risk-taker and navigator. Together it works!
Our venture started off in 2000 as important date reminders with BigDates Solutions. With that as a foundation, we've grown into related products and services like important date reminder apps on Facebook and the iPhone, and custom paper greeting cards with Greeting Card Universe.
Our big accomplishment has been powering the gift reminder technology for large retailers like FTD, Overstock, Barnes & Noble, and 1-800-Flowers. We also created one of the largest Facebook apps, Birthday Calendar, with 44 million installed users and amassing the world's largest greeting card store, Greeting Card Universe, with over 500,000 greeting cards.
What did you do before launching your own greeting card business?
I worked at IBM in sales and marketing for over 13 years after receiving my undergraduate degree and while earning my M.B.A. with an option in New Ventures and Small Business Management (now called Entrepreneurship).
How did you fund your business?
We began with personal funds and then raised a couple of rounds of funding from private investors.
How many hours do you work a week, and how much is spent in your home office?
I work about 20 hours a week, so I can balance the demands of work and raising three kids. Very little of that time is spent in my home office. Although, I do have the flexibility to work-from-home if needed (sick children, school holidays, etc.). Being in the office with my co-workers is very valuable. As a small company, we can accomplish much over an impromptu conversation and some good bonding at the company lunch.
Our company, however, is rooted in at-home workers. All of our greeting card designs are created by freelance artists (4,700 artists to date) from around the world. The majority, if not all, of these artists, work from their home studios creating their greeting card designs, managing their online storefronts, and being an active part of our online community. This has opened a new door to artists who want to get into the greeting card industry and a perfect opportunity for them to work-from-home.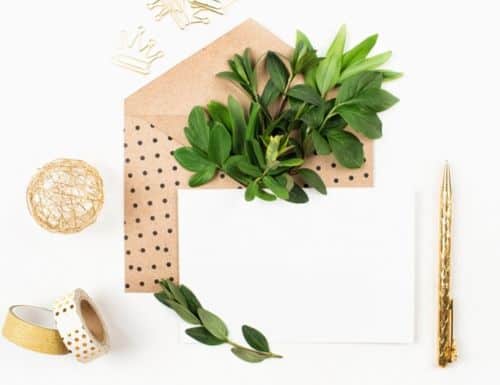 How would you rate your success?
I'd say a solid B+. It's an ongoing challenge to meet everyone's needs and expectations. I often feel a day late and a dollar short but remind myself of the balance I strive to keep.
What has been your biggest business struggle as an entrepreneur?
Getting the resources, we need to grow our business and take it to the next level – money, people, press, mindshare. It's a catch 22 — no money, no resources, no resources, no money. We've had to get creative in finding ways to grow the business and learning how to do more with less.
What advice would you give to a new entrepreneur?
As funny as it sounds, have a well thought out, and researched plan and be prepared NOT to stick to it. I've found being flexible is very important, and you can't be 100% married to your plan, or you may miss out on other opportunities that could help transport your "idea" to the point of success – it's an evolutionary process.
How do you manage all of your personal and business activities?
I've learned that I'm the one that has to draw the line as to where work and personal life stop and start. To give each their best effort, I take a very binary approach. The two don't often cross over – when I'm at work, I'm at work. When I'm at home, I'm at home. That and a couple of super grandparents! I don't hesitate to call for reinforcements by asking grandma and grandpa to help make the schedule work.
Thanks to Mindy S. Rosso-Gaemi for sharing her story!

You'll Also Love These Posts:
Studies have shown if you like this blog post — you will also love the following articles.