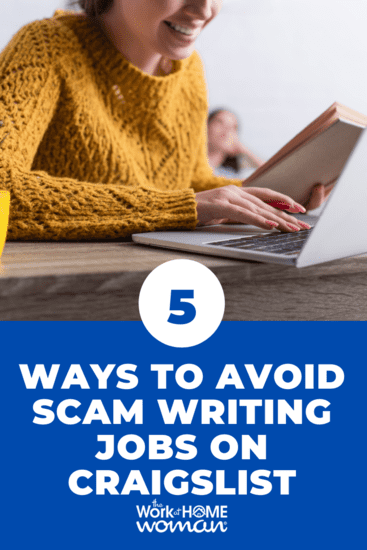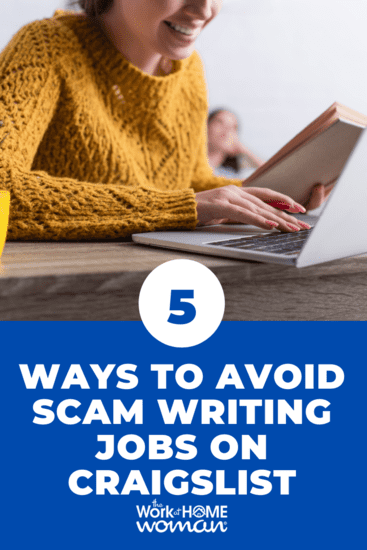 Craiglist is one of the easiest and most convenient ways to find writing gigs. Unfortunately, because the website is free and popular, it is a target for heartless fraudsters. Even experienced writers fall prey to the job scams on Craislist.
While nobody has perfected the art of spotting frauds on Craigslist, here are five ways freelance writers can avoid job scams on Craigslist.
1. Do Background Checks
Always check the advertising company's information. Make sure that the company gives its full details and do not rely purely on email communication. Ideally, you want to see a verifiable postal address, company registration, and telephone contact information.
You can also do some third-party research by looking the company up on Google. Check for previous work offers, reviews from previous employees, details of annual reports, revenue figures and anything else that can confirm the company's reliability.
2. Never Send Samples
If an employer asks for sample articles on a specific topic to test your writing ability, refuse or at least make sure they are willing to pay for the work. Legitimate employers can verify your writing skills from already published work.
Conversely, it is easy for fraudulent writers to claim ownership of existing online content, so be prepared to write a sample for a nominal sum or for a byline. Make sure it's a short piece and that you only offer one such article before getting a signed work contract.
3. Keep Payment Periods Short
Avoid once-a-month payments wherever possible, especially at the start of a working relationship. Most legitimate employers will agree to pay you weekly or on a per-milestone basis, to create trust and show that they are reliable.
Remember that committing to a job with long payment periods means you might end up chasing your salary for multiple projects. That can be an expensive investment in an unreliable or fraudulent company.
4. Look Deeper
Ask all the questions you can think of about the company, the work, and the contract. Take note of all the information provided and ask for some time to look it over. You're hunting for inconsistencies and anything that makes you feel uneasy.
Trust your instincts. If the job feels wrong, there's a good chance something unusual is going on. Ask more questions — legitimate companies will answer them to your satisfaction — and if you think it's worth the risk, sign up for a trial period to test the waters.
5. Don't Believe the Hype
Do not be enticed by promises of a big salary or regular employment "if things work out". Many scammers post unrealistic promises to attract writers — especially inexperienced writers who are unsure of their worth.
It is better to accept average pay for a reliable short-term job than to go for something that offers a high salary alongside doubts surrounding the employer's reputation.
Related content: Types of Freelance Writing Jobs: A Client, a Gig, or a Gamble?
Conclusion
It is not easy to spot scam advertisements on Craigslist. Be vigilant, trust your instincts and pay attention to scam alerts posted by other writers. The more you learn the style of ad scammers use to attract writers, the easier it becomes to spot job scams on Craigslist.
Looking for more places to find legit writing gigs? Check out this massive list of paid writing jobs.