If you want to work from home and make money with your blog — you need to have the right blogging tools, resources, and information to guide your way. With an overwhelming amount of info on the web, it's often confusing figuring it all out.
Listed below are some of the blogging tools that I use, recommend, or that I've found helpful on my blogging journey. These resources will not only help get you started — they'll make the process easier so you can start making money faster.
But first, grab my FREE Blogging e-book; it will teach you how to write awesome content, get traffic to your blog, and, most importantly, how to make money from it.
Best Blogging Tools and Resources
The foundation of your blog is your blogging platform, hosting provider, domain name, and theme. Below, each component is broken down into easy-to-understand terms and service providers.
1. Blogging Platform
According to The Balance, a blogging platform is the software service that you use to publish your content onto the internet in the form of a blog. A blog platform is a particular form of a content management system (CMS). There are many blogging platforms to choose from, such as WordPress, Blogger, Squarespace, Typepad, Drupal, and Joomla, but I highly recommend WordPress. It's ideal for beginners as it's easy to use and modify. It has tons of functionality, and it's free to use — all you have to do is purchase your hosting and domain name. WordPress.org is what I use for this website.
Over the years, I've had many people ask me about Blogger, Google's blogging platform. I've heard it's easy to use, but because it's a free blogging platform, your monetization methods are limited, and you don't own it. I also know many bloggers who started on Blogger but then had to switch to WordPress later on. So, do yourself a favor and use the self-hosted version of WordPress from the beginning; you'll save yourself from headaches down the road.
2. Domain and Hosting
Once you've decided on a blogging platform, you'll need to purchase your domain name and hosting service. Your domain name is your blog's internet address, such as www.TheWorkatHomeWoman.com. If you're struggling with what your blog's name should be, this article has some great tips for choosing a domain name.
After you've picked out your domain name, you'll need to choose a hosting provider. When choosing a hosting company you'll want to make sure that you get one that's reliable, cost-effective, and that has excellent customer service. Over the years, I've had to switch hosting companies three times — which is never any fun. Right now I'm using a virtual private server (VPS) through Liquid Web, and I can't say enough good stuff about them! Their customer service is top-notch (24-7 phone and chat support) and they have a wide variety of hosting plans, which makes it easy to upgrade your service as your blog grows.
However, as a new blogger, you don't need to start off with this robust of a plan (my hosting plan currently costs $150 a month)! If I were just starting out, I would use Bluehost with their easy one-click WordPress install. In fact, I have a step-by-step tutorial on how to set up your blog with Bluehost here. Bluehost is not only super easy to use, but it's also a great value. You can purchase your hosting for as little as $2.95 a month (this price is only available through my link, normally it's $3.95 a month) and they even throw in your domain name for free. They have 24/7 customer support and a money-back guarantee if you don't love them.
3. Blog Design
When I first launched my blog, I had a graphic designer create a custom theme for me. And while I loved my design — it was expensive and extremely difficult to modify. In fact, every time I wanted to make an update to my blog, I had to pay my web programmer to go in and modify the code.
The second time I revamped my blog's design, I purchased a template from StudioPress using the Genesis framework and I loved it. Not only are StudioPress templates affordable ($59.95-$129.95) they look great, and they're super easy to modify. Another reason I love StudioPress is their themes are mobile responsive, which means your blog is optimized for mobile devices.
When I redesigned my site in 2020, I decided to go the custom route again because I couldn't find a theme with all of the design elements that I wanted. I hired Emily White Designs to do the work. She created custom elements using the Genesis framework. I love how it turned out, and she was amazing to work with; I highly recommend her if you're looking for a WordPress designer.
4. Blog Logo
To help make your blog stand out, I suggest getting a custom logo designed.
If you're launching your blog on a shoestring budget, you can create a logo using Canva, which is free. Or you can try a service like Fiverr, where freelancers charge $5 and up for their services. I haven't used Fiverr for logo design, but I have used them for other social media images and video editing, and I was pleased with the results.
For my current logo, I used Heather of Moritz Fine Designs, and she was excellent to work with, and I loved the concept that she came up with. I don't believe she does freelance work anymore, but you can always reach out and ask. For more tips on creating a great logo, read the article below.
5. Blog Functionality
Your CMS will give you the word processing and publishing power you need, but for more functionality, you'll need some plugins. Plugins are external tools that you install to add various functions like design elements, tracking tools, security, safety, e-commerce, and so much more!
Here are some must-have plugins and blogging tools for added functionality:
6. Adding a Shopping Cart to Your Site
If you plan on selling a product, either physical or digital, you'll need a way for customers to pay for their purchases. When I first created an e-book and sold it on the site, I used E-junkie. With E-junkie you pay a monthly fee of $5, and you embed the checkout link into your posts. It's pretty basic but great for beginners, budget-friendly, and you can start an affiliate program using it.
When I decided to sell printables, I wanted an e-commerce platform that had more functionality than E-Junkie. I looked into WooCommerce, a WordPress plugin, but I read that it can slow down your site. So, I decided to go with Shopify. I really love Shopify because it's so easy to use, and it gives you a great-looking storefront with tons of functionality. Because it's hosted on its own platform, I don't have to worry about it slowing down my site.
Getting Blog Traffic
To make money from your blog, you'll need to attract readers to your blog. While there are tons of different ways to generate traffic, I suggest starting with these areas.
7. Email Marketing Tools
From the first day you launch your blog – you want to make sure that you're building an email list. Search engines and social media algorithms are constantly changing, which means your traffic can go up, and it can go down without any warning. But with email marketing, you own your list, and you can use it anytime to reach your audience.
Over the years, I've tried out three different email marketing platforms. The first email marketing platform I ever used was GoDaddy, and while it was inexpensive, it didn't have everything I wanted, so I switched to Constant Contact. I used Constant Contact for many years, and I really liked the ease of their platform, the professional-looking templates they provided, integrations, and reporting.
If you need a more robust email marketing platform that lets you segment lists, automate actions, and create auto-responders — go with ConvertKit. While ConvertKit does have a steep learning curve, it's easier to learn it from the start than have to learn one platform, then switch later and learn a new platform.
As a new blogger, I understand you're working with a small budget, so you start with either Constant Contact (free for 60 days) or ConvertKit (free up to 1,000 subscribers). It doesn't matter which one you choose; you can always switch later; just be sure you're building your list with a reputable provider.
8. Search Engine Optimization (SEO) Resources
The majority of my traffic comes from Google, and this is because specific keywords and phrases on my site have ranked well with the search engines. Search engine traffic is free, and you'll want to take advantage of it. SEO can be very technical, and it's constantly changing, so to get familiarized with SEO, here are some useful articles on the basics.
One word of caution about SEO. Some companies will say they can guarantee first-page placement within Google's search engine results, and often they use blackhat techniques. You want to stay away from these companies. No one can guarantee first-page placement within search results, SEO takes time, and it comes from creating high-quality content that your readers love.
Other SEO tools and resources that I recommend include:
9. Social Media Marketing Tools
My second-largest source of traffic is from social media, specifically Pinterest and Facebook. Depending on your niche, you'll want to choose a few social media platforms (Facebook, Twitter, Instagram, LinkedIn, Snapchat, TikTok, Mix, Pinterest, YouTube, etc.) to promote your blog content.
To help manage all of these social media platforms, I use SocialBee. I've tried many other applications, but this one has the most functionality, and it is the easiest to use. You can schedule updates and manage most of your social media accounts in one place. Best of all, it has in-depth stats, a library so you can rotate your content, and it's affordable at just $19 a month (free 14-day trial).
While I'm not super active on Twitter, I do participate on Triberr. With this platform, you add your blog's RSS feed, and it automatically shares your content with other tribemates. The platform encourages the sharing of each other's content so that messages are amplified. It's completely free to use, and it takes just a couple of minutes a day to approve posts for Twitter publication.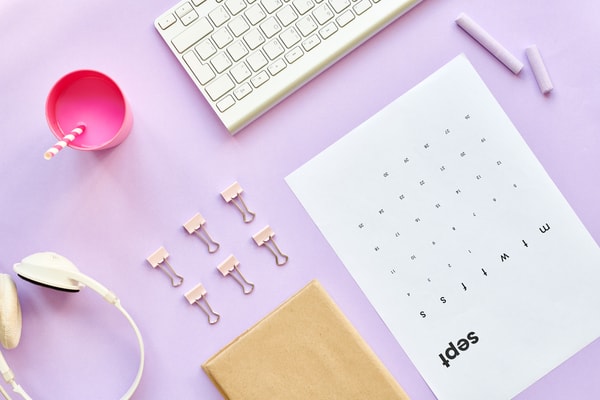 10. Pinterest Marketing Tools
One network that I don't manage from Social Bee is Pinterest. For Pinterest, I used to use Tailwind to manage and schedule my pins. But with Pinterest's newest algorithm change, I add pins manually or schedule them using Pinterest's scheduler. Doing this has helped my impressions and engagement, and it's totally free to use!
To create pin-friendly images for your blog posts, I recommend either PicMonkey or Canva. I started out using PicMonkey, which is easy to use and gives you professional-looking images in a flash. But now I just use Canva as it has pre-made templates and font combos, which help me create professional-looking images quicker. PicMonkey is free for 7 days, and Canva is free for basic usage, with premium features costing just a bit more. For stock images, I use DepositPhotos not only do they have high-quality photos, but they're affordable.
For tips on how to maximize your Pinterest efforts, check out this resource:
11. Write Amazing Content
The best way to get web traffic is by writing awesome content. To make sure your content is excellent, you'll need to edit your posts for punctuation, grammar, and spelling. Now you can do this manually, but I've found that even when I go back and proofread two, three, or even four times — I still miss typos. Of course, you can hire a proofreader to proof your content, but that can get expensive. A more affordable option is to use editing software. I've tried a few different tools out, and by far, my favorite is Grammarly. It's easy to use and catches errors that word-processing programs miss. It also tightens up your copy — so you're using an active voice.
If you're using guest or regular content contributors, another blogging tool you'll want to use is Copyscape. With this tool, you copy and paste the article into the platform, and it scans the web to see if the article is original — in other words, it helps you detect plagiarized content. Grammarly also has this function with the premium plan.
Make Money Blogging
There are so many ways to make money from your blog, from direct ad sales and ad networks to affiliate marketing and product sales. Here are some of my favorite ways to make money blogging.
12. Direct Advertising
Direct Advertising is the first method that I used to monetize my site, and it's a simple one to implement. First, you'll need to create a page about your advertising options; you can check mine out here. Next, you'll need to dedicate space on your website for ads. I use the AdRotate plugin to deliver my image ads, and I also have a couple of dedicated pages for business listings.
Once you have these components in place, you can pitch brands and companies about your options or promote them on social media and in your newsletter. Over time, as you build traffic to the site, you'll receive requests from interested parties. Below are a couple of posts that discuss direct advertising in-depth:
13. Affiliate Marketing
I love affiliate marketing because of its passive nature. With this monetization method, you sign-up with companies and brands to promote their products by inserting affiliate links, ads, and promotions to your website, newsletter, and social media channels. When a reader clicks on the link and takes action, usually by making a purchase, you'll receive a commission. Of course, you'll only want to promote products that you can believe in, like, and trust.
To find out more about affiliate marketing and how to get started, check out these resources:
14. Ad Networks
When you work with an ad network, they basically rent advertising space on your website and pay you according to how many impressions you received over the month. The nice thing about this method is that the ad network does all the negotiation, but your cut of the ad revenue will be smaller since they're acquiring the clients. Over the years, I've worked with Google Adsense and Media.net, and now I'm working with Raptive.
15. Other Monetization Methods
While the above approaches are my primary monetization methods, there are numerous ways that you can generate income from your blog. Here are some ideas you'll want to consider:
16. Blogging Education
I've read a ton of blogging books and purchased a lot of blogging courses over the years, but these are the ones that have SERIOUSLY helped me on my journey!
17. Free Blogging Courses
Of course, as a new blogger, you're probably working on a tight budget. Luckily, there are some great free guides and resources that can help you on your blogging journey:
18. Managing Your Blog
As you can see, there are many blogging tools and moving parts when it comes to running a blog! Are you wondering how you're going to manage it all? I created the perfect blogging tool to plan, track, organize, and streamline all of your blogging efforts in one place, The Fundamental Blog Planner! This 164-page planner is the system I developed from my 13 years of blogging, and it will help you systemize all of your blogging activities for maximum success.
19. Human Resources
As a business owner, you only have so much time in the day to get stuff done. If you want to tackle more and grow your business, you'll likely need to hire help. Outsourcing doesn't mean you have to hire a full-time employee; you can hire freelancers to help you with writing, editing, website maintenance, administrative tasks, design, accounting, bookkeeping, legal assistance, and more.
If you're looking for reputable help, here are some awesome freelancers that I work with and recommend:
Last Words About Blogging Tools
Depending on your blogging niche and what types of products and services you're selling, you likely need other blogging tools. For instance, I pay for Leadpages which helps me build sales pages.
As you embark on your blogging journey, you'll figure out which blogging tools you need and which ones you don't. You can also join my Facebook Blogging Group to get feedback from other bloggers on what they recommend and use.
Hopefully, this post broke down some of the essential blogging tools you'll need on your journey, so you can start making money from your blog!
What questions do you have for me? What are your must-have blogging tools? Drop us a note; we'd love to hear from you.
Originally published in March 2009. Content updated in May 27, 2021.