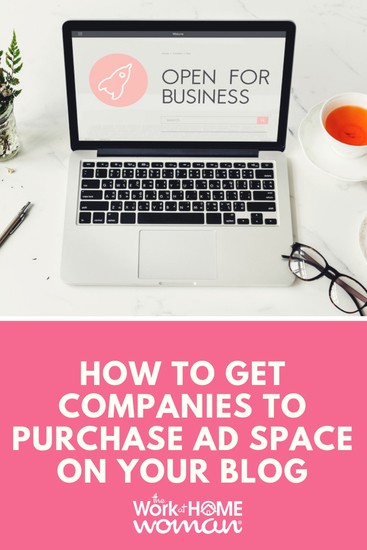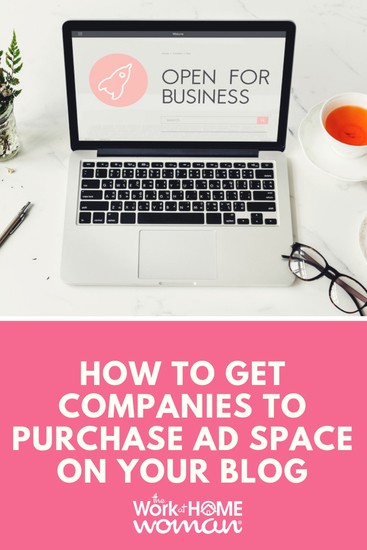 Recently, I ran a survey asking readers what types of topics they wanted more information on, and "how to make money with your blog" came up over and over again.
It seems like it would be easy enough – place some ads on your site and watch the money roll in, right? Unfortunately, securing advertisers is not as easy as 1-2-3. For potential companies to consider advertising on your blog, you will need to have the right target audience, LOTS of traffic, great content, and an overall plan.
Here are some tips on how to get advertisers to purchase advertising space on your blog.
1. Getting Traffic
Before you pitch companies to advertise on your blog, you'll need to create focused, quality content that will attract readers. You also need to post content regularly so that readers continue to visit your site.
To start tracking the number of visitors that you are receiving, you will want to install Google Analytics (GA) on your blog. It is the industry standard, and it contains the information most advertisers will want to see.
To get started, embed the GA code on your blog, or use a third-party plugin like Google Analytics Dashboard for WP, which does it for you without any coding. GA is entirely free to use, and it gives you a wealth of information. You can view your page views, bounce rates, site behavior, audience overviews, acquisition efforts, and tons more. Once you have it installed — you can use the following methods for getting traffic to your blog.
2. Set Up Your Blog For Advertisements
Once you have some good numbers, you will want to indicate on your blog that you accept advertising. Create a designated advertising page, which let's potential advertisers know why they should advertise on your site.
Do you have an award-winning blog?
Good stats?
High engagement?
Great imagery?
Testimonials from previous advertisers?
Besides your unique sell proposition, you'll want to include information about the ad sizes, where are they located, pricing, demographics, and so on — all of this can be done on your Advertising Page or Media Kit.
To set up the actual ad space on your blog, you can use plugins like AdSanity, and AdRotate, or you can use a third-party application like OIO Publisher, which allows publishers to manage ads both on the backend and front end.
3. How Much to Charge for Ad Space
Pricing is another area that you will need to address. Are you going to charge on a CPM model where advertising is bought based on impression – Example: 250 x 250 ad @ $5CPM for a site with 200,000 impressions a month = $1,000. Or will you use a Period Purchase Model where ads are purchased at a fixed price point? Example: 250 x 250 ad for $200 for 30 days. Once you've decided on a model, you'll need to figure out how much to charge. A good way to do this is to find other blogs in your niche and see what they are charging for ad space. Of course, you'll need to be able to process payments, which can be easily done through a platform like PayPal.
4. Where to Find Advertisers
Now that you have the basics in place, it's time to find potential advertisers. One easy way to do this is by performing a Google search for keywords related to your niche and start making a list.
Another way to find potential advertisers is to search for companies that are advertising on sites that are similar to yours. You can also do a Google search for your keywords and click on the sponsored links on the top and bottom on the search results page. These are companies that are paying Google for pay-per-click (PPC) advertising, and there is a good chance they will want to advertise with you too. Instagram is another great place to search for potential advertisers; add the hashtag #ad to the search bar and browse images of people who are already working with brands. If they're paying others to work with them, there is a good chance they'll pay you too!
5. Pitch the Sponsor
Once you've found some companies you'd like to work with, start building the relationship. Follow them on social media, share their posts, comment on their updates, and maybe, even post a photo of yourself using their product on Instagram. If you write a blog post about them and include a link to their website, tag them on social media to let them know. Once you've laid the initial framework, then send them an introductory email with some sponsorship suggestions.
With this step, make sure that you have thoroughly done your research. Find a contact name, and understand the company's products, services, and mission, and make sure it aligns with your own. You only get one chance to make a good first impression, so take the time to build the relationship and personalize your pitch. If you haven't heard back from them, send a follow-up email to ensure that your message has been received; and remember to track all your efforts.
Sound like a lot of work?
It can be. Maybe you don't have the time to pitch sponsors. Well, there is good news; selling your own ads is not the only way to generate income from advertising on your blog. You can also decide to work with an ad network.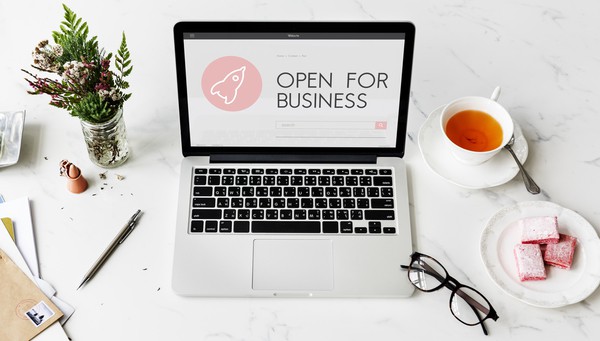 5. Working with Ad Networks
Because ad networks are doing all of the legwork in securing sponsors, your cut of the pie will be smaller than if you were selling the ads directly yourself. However, because ad networks have name recognition and strength behind their brand, they tend to work with larger companies, which would have been out of reach for the independent blogger trying to secure them as a sponsor.
Adblade – Evaluates publishers based on the number of page views they receive each month.
Raptive – Full-service ad agency. Must have at least 100K page views a month.
Blogads – Is an ad network where you can name your price. However, with this model — you may often have vacant ad space on your blog.
Exponential – Claims to offer the highest CPMs. Must have at least 500K page views a month.
Google Adsense – Probably one of the most popular ad networks out there, Google allows new publishers to place both text and image ads on their blogs. With this network, you will be paid per click (PPC).
Gorilla Nation – Publisher Partners to have a minimum of 1 million page views per month.
GumGum – An ad network that uses in-image advertising to help publishers turn photos into profitable advertising inventory.
Media.net – Yahoo and Bing's advertising network, you can place text and banner ads that are relevant to your content, and you will be paid per impression. This ad network is great for newbies!
Mediavine – Full-service ad management company; must have at least 25K sessions in the last 30 days.
Sovrn – Works with publishers of all shapes and sizes.
Over the years, I've used Google AdSense, Media.net, and now Raptive (who I love working with)! But there are literally hundreds of ad networks that you can work with; join some blogging groups and ask around for the good ones. Some ad networks are known for low payouts, untimely payments, and massive restrictions, so be sure to do your research.
Measuring Results
Of course, the process doesn't end once you secure the advertiser. You'll need to provide excellent customer service, follow up with campaign stats, and over-deliver on your promises. Most advertisers will include their own tracking link so that they can measure clicks. If they don't, you'll want to create a tracking link with Bitly so that you can provide this information to them. If a sponsor likes the results, they will likely advertise with you over and over again.
Conclusion
A good blog monetization plan includes using multiple streams of income, so experiment with both direct ads and ad networks, I currently use both those methods, as well as affiliate marketing to monetize.
If you want to know how I got my first paid advertiser — here's the story.
Do you want to start a blog, but you're not sure where to start? This post has a free step-by-step blog setup tutorial that can get you up and running in no time!
Do you sell direct advertising on your blog? What has worked well for you?
Originally published August 11, 2010. Content updated August 28, 2019.