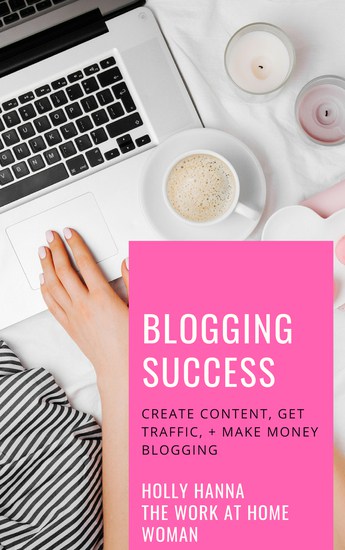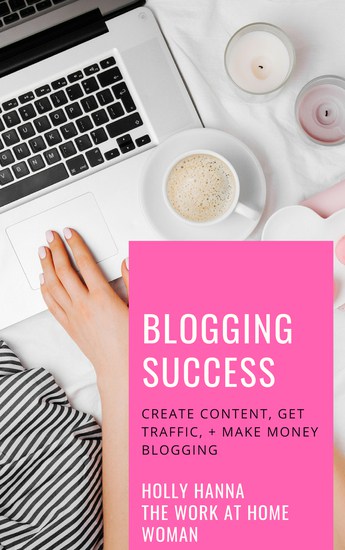 Back in 2011, I published and sold an e-book titled Blogging Success: Tips for Creating Content, Getting Traffic and Monetizing Your Blog. Now I'm relaunching a revised version, with even more ways to make money from your blog.
And I'm changing the price … to FREE!
Blogging Success, or as I like to call it, Work-at-Home and Make Money Blogging is a 28-page e-book, jam-packed with tons of practical, actionable tips on how to create killer content, increase traffic to your blog, and most importantly, make money from it!
Within this guide, I've decreased the learning curve by sharing bite-sized tips that are easy to learn and easy to implement. In this one guide, you'll have access to all of my research, best and most effective tools, and tips to becoming a successful monetized blogger.
Here are a few of the things I cover in the book:
How to set up your blog in a few easy steps.
Simple and easy ways to create killer content
Over 31+ tried and true methods for getting tons of traffic to your blog
Tips, strategies, and ways to diversify your revenue stream and make money from your blog
Find out about working with ad networks
How to get started working with brands
PLUS, you'll get inside secrets from four super, successful bloggers: Laura Wittmann from I'm an Organizing Junkie, Heather Hernandez from Freebies 4 Mom, Nicole Feliciano of Mom Trends, and Heather Reinhard of Theta Mom.
Click HERE to get your free copy!
Basically, everything you need to make real money with your blog.
Did I mention it's FREE? I used to sell this for $37!
All you have to do is sign-up for a free subscription to my newsletter below (includes the free e-book, weekly job leads, tips, strategies, and promotions) and it will be delivered to your inbox, absolutely free.
Enjoy the e-book and here's to your blogging success!