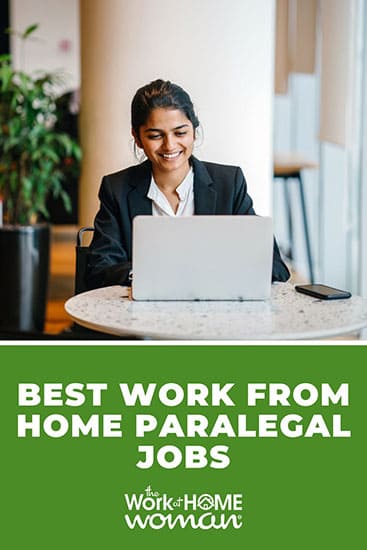 Paralegals are crucial members of the legal industry who provide support for attorneys. They have a broad knowledge of the law and perform many of the same duties as lawyers, like drafting documents, managing case files, talking to witnesses, preparing legal documents, conducting legal research, and assisting with court trials.
While playing an essential role in the legal arena, many paralegals also enjoy a flexible work schedule by working from home. Here we'll look at the qualifications to become a paralegal and where to find the best remote jobs.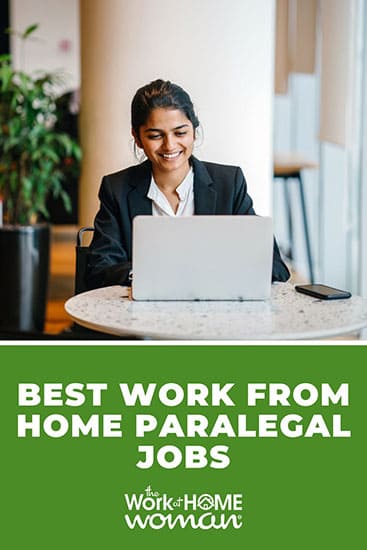 What are the Qualifications for Becoming a Remote Paralegal?
Working from home as a paralegal can be an exciting career, but it requires specific skills and qualifications. You need to have a strong understanding of legal concepts and terminology, solid research skills, and the ability to think analytically. You should also have excellent communication skills and be detail-oriented.
There are no specific nationwide requirements for paralegals in the US except for the state of California. However, some employers and states require certain degrees, certifications, qualifications, and experience for paralegals. For example, some jobs and states may require an associate's degree in paralegal studies. While other states require a bachelor's degree in any subject and paralegal certification.
Although the American Bar Association (ABA) does not offer any certification specific to paralegals, they have approved several organizations that offer certificate programs, such as:
The National Association of Legal Assistants (NALA)
The National Federation of Paralegal Associations (NFPA)
The American Alliance of Paralegals (ACCP)
If you're serious about becoming a paralegal, you'll need to research your state's qualifications and educational requirements before jumping in.
Types of Paralegal Jobs
Another thing to consider is what legal field you want to enter. Depending on your skill set and the type of work environment you're looking for, you may find certain kinds of paralegal work preferable. Some common areas of expertise include:
Corporate
Real estate
Immigration
Intellectual property
Government
Litigation
Where to Find Paralegal Jobs
If you meet the qualifications to be a paralegal, there are lots of places you can find remote work. In particular, the following sites regularly feature remote paralegal positions.
1. Equivity
Equivity is a platform where businesses can outsource administrative tasks to virtual assistants. One of the types of outsourcing they specialize in is paralegal assistance. However, they require their virtual paralegals to have a bachelor's degree and be US-based. You can view a list of job openings on their careers page, which includes roles in trusts and estate, litigation, and immigration.
2. Boldly
Boldly is a company that specializes in providing executive assistants to its clients. As an executive assistant, you work with 1-3 clients at a time for a few years. They give you a say in which companies you work with, too!
On their open positions page, you'll find they are actively looking for legal assistants, as well as other types of executive assistants.
3. Robert Half
Robert Half is a talent agency with dozens of offices across the U.S. They feature a robust job board with filters to help you find the exact type of job you're looking for. If you toggle on the "remote jobs only" filter and type "paralegal" in the search box, you'll be met with a long list of relevant job openings, many of which pay six figures.
4. Zinda Law Group
This personal injury law firm comprises over 80 employees and offers competitive salaries, paid time off, and parental leave. Other perks include health insurance and a retirement plan for full-time employees. Although their offices are based in Austin and Denver, they also offer remote positions.
On their careers page, you'll find openings for a number of roles, including remote paralegal support and pre-litigation paralegals.
5. Jooble
Jooble is a job board that lets you easily find jobs based on type and location. If you type in "paralegal" and "remote" in the main search bar, you'll usually be able to find a few listings that fit the bill. Some past roles posted here have been for remote trust & estates paralegals and legal assistants.
6. FlexJobs
FlexJobs is an excellent resource for work-from-home paralegal jobs. It stands out from other job search sites because of its stringent screening process, ensuring that all postings are legitimate and free of scams. Not only does FlexJobs provide a secure platform for finding job opportunities, but it also offers comprehensive search features that make it easier than ever to find what you're looking for!
Examples of remote jobs that have been posted on this site include corporate paralegal, litigation paralegal, and investment management paralegal.
7. Remote.co
Founded by Sara Sutton in 2007, Remote.co provides an exclusive platform that connects employers and job seekers from all over the world. With a wide range of remote opportunities spanning industries, the site has grown exponentially since its inception. Its job board almost always includes a few remote paralegal positions, including legal advisors, legal escalations specialists, and contract paralegal administrators.
8. SimplyHired
SimplyHired is a versatile job board that provides various employment opportunities for paralegals, including remote positions. Sign-up is free and easy – simply log in with your Google or Facebook account. Once registered, you can start searching for suitable roles by searching for "paralegal" and "remote." Salaries for these jobs can range from $40,000 per year to six figures.
9. LinkedIn
LinkedIn is a powerful platform for professionals to connect. Not only does it help you develop a network of professional contacts and build connections with potential employers, but its advanced job search capabilities make it simple to filter through available jobs efficiently.
You can easily locate paralegal positions that are suitable for your work experience and skill set by using the filters at the top of the search platform. Additionally, you can use LinkedIn to research prospective employers, giving you an advantage when submitting applications or interviewing.
10. RemoteHub
RemoteHub is an online job board dedicated to remote employment. It is designed to help job seekers find meaningful work from the comfort of their own homes. One of the best features is that it allows users to create a profile that includes their portfolio, skills, experience, and qualifications, which enables employers to reach out to potential candidates easily.
With the legal & finance filter, you can find a range of legal-related roles, including paralegals and legal assistants. Each posting offers detailed information on job responsibilities and expectations that can help inform the decision-making process when applying for positions.
Conclusion
Whether you're looking for an entry-level position or a more senior role, this list can help you find the ideal remote paralegal job for you. Remember that many of these sites also offer other types of remote jobs, so don't be afraid to explore all of your options!