In this guide, you'll discover the best remote legal jobs so you can find the best job for you – no matter how many years of experience you have.
Finding legal work you can do from home is a dream for many people, especially during the past few years. Those who have work, whether in a law firm, corporation, or another setting, might be a bit weary. Or, they may simply desire the freedom and flexibility remote work can offer.
The truth (and the good news!) is that legitimate work from home jobs in the legal field DO exist! However, these positions can be a little confusing to find and apply for.
This helpful article will break down some of the most popular remote jobs for those in the legal field, as well as give some tips and pointers on where to apply for work.
Here are some of the most popular remote positions for law-related jobs.
1. Legal Assistant
A legal assistant supports a lawyer in their work. This is different from a paralegal. A legal assistant provides administrative support to a litigator, whereas a paralegal will provide legal support.
This can involve a practically unlimited number of tasks, including:
Communication with clients on behalf of the attorney
Answering other correspondence
Preparing court documentation
Assisting with preparation for trials and proceedings
Drafting contracts or agreements
Researching facts needed for court
Managing calendars and travel arrangements
Data Collection
Qualifications
While qualifications may range from company to company, in general, a legal assistant must hold at least a high school diploma and a certification in paralegal studies. Often, a firm may require an associate's degree as well.
Additionally, legal assistants will need to have previous job experience in the legal field. The amount can vary depending on the role.
Legal assistants must be excellent with communication, both written and verbal. They also will need to work well independently and enjoy research.
How Much do Legal Assistants Earn?
According to salary.com, the average salary ranges between $45,235 to $60,325 per year.
Where to Find Remote Legal Assistant Jobs
Boldly, Robert Half, and Kelly Services are good places to look for legal assistant jobs. You can also publish your resume on job boards like ZipRecruiter and Indeed.com.
2. Legal Intake Specialist
An intake specialist handles the initial work given to a firm by a potential client. Intake is another word for onboarding a new client. This role deals with a lot of data entry, forms, and information.
This work can vary from case to case, but it may include:
Collecting information and completing paperwork
Communication with clients
Maintaining databases
Scheduling meetings for attorneys
Lead generation
Verifying legal compliance
Qualifications Required for a Legal Intake Specialist
To work in this role, you must have, at minimum, a high school diploma. Some workplaces may also want you to have college credit hours in related courses. Most firms will require at least two years of work experience. However, some may prefer more.
Excellent communication and organization skills are crucial in this role, as well as an outstanding customer service skill set.
How Much do Legal Intake Specialists Earn?
According to Zip Recruiter, the national average salary is $42,769 a year, or about $21 per hour.
Where to Find Remote Legal Intake Specialist Jobs
Search for these jobs on Back Office Betties, Zinda Law Group, or on sites like Indeed.com or ZipRecruiter and filter by job type, searching for "remote jobs."
3. Paralegal
In a paralegal role, you'll wear many hats. The primary function of the position is to work with attorneys to help win cases. This role will involve working directly on cases in legal support roles, often in the form of legal research. Due to legal regulations, paralegals cannot offer legal advice or work directly with the public. Their role is to support the lawyers.
Typical work can include:
Assisting in conducting legal research for cases
Reviewing legal documents
Collecting facts and data through document review and interviews
Supporting attorneys at negotiations, trials, and hearings
Providing administrative support
Qualifications Required for a Paralegal
To work in this role, you must have at least a high school diploma. An associate's degree or certification in paralegal work studies is preferred for most positions, and some employers may require previous work experience in the legal field.
If you know how to use project management software like Asana, Monday, or ClickUp, that will be a bonus you should highlight.
Additionally, professional work experience can be beneficial when landing a work-from-home paralegal role. If you have previous legal support experience, that will be a huge help.
Again, excellent communication skills are essential for this position.
How Much do Paralegals Earn?
According to the US Bureau of Labor Statistics, paralegals earn an average of $56,230 per year.
Where to Find Remote Paralegal Jobs
Search for these jobs directly from local law firms. Many times they post their positions directly on their website. You can also search sites like Hire an Esquire, Equivity, and Adecco.
4. Legal Counsel (Lawyer)
The term legal counsel is used interchangeably with "lawyer." This means you are the primary workforce behind researching and presenting a case, as well as writing up opinions. Many remote lawyers will work on intellectual property cases or specialize in depositions.
In this role, you may:
Provide clients and potential clients with legal advice
Manage negotiations
Represent your client during litigation efforts
Create legal correspondence
Research previous cases and current laws
Manage paralegals and other staff
Qualifications Required for a Lawyer
To work in this role, you must have at least a bachelor's degree from an accredited college or university. Many positions may require a Juris Doctorate or a license to practice.
Additionally, some work-from-home jobs may prefer someone with experience as well as education. If you have corporate counsel experience or can prove you have analytical skills, you will be more likely to get the job. Sometimes, a few years of relevant experience speaks volumes.
How Much do Lawyers make?
According to Payscale.com, the average lawyer salary in the United States is $121,317 per year.
Where to Find Remote Legal Counsel Jobs
Check out this article for more remote attorney jobs and numerous alternative career paths for lawyers. Or, you can open your own law firm, where you can earn money from flat-fee legal projects.
5. Contract Specialist
In this work-from-home role, you work with business and industry clients to negotiate contracts between two parties. The goal is to make sure both sides agree on terms that work for them and ensure they are not breaking any regulations or laws while doing so. You do not have to have a legal degree, but you do have to be really good at working with people.
This job can involve:
Creating and developing contracts
Researching legal implications and potential gray areas for clients
Negotiating contract terms
Contract termination
Qualifications Required for a Contract Specialist
To work as a contract specialist, you must have a bachelor's degree. Many employers also require multiple years of work experience. Some employers may also want you to have work or internship experience in the legal field.
There are also some specific skills you will need for this job. Excellent negotiation skills are essential for this position, along with outstanding communication skills and legal knowledge.
How Much do Contract Specialists Make?
According to salary.com, the average yearly salary for a contract specialist can range from $57,717 to $69,786.
Where to Find Remote Contract Specialist Jobs
Professional social media, like LinkedIn, is a fantastic place to find jobs like this.
6. Legal Transcriptionist
A legal transcriptionist creates written documents from audio recordings or legal briefs. This work-from-home role includes:
Creating transcripts from audio recordings and other sources of information, such as handwritten notes or relevant documents
Formatting documents so they are easy to read and scan
Qualifications Required for a Legal Transcriptionist
To work as a legal transcriptionist, you must have a high school diploma. You may also need to take a legal transcription course like Legal Transcription: Theory & Practice from TranscribeAnywhere before getting work. Some employers may require previous experience in a legal setting or office.
Additionally, excellent listening and typing skills are essential. You should have strong writing skills as well.
Since this job requires you to listen to audio recordings and transcribe them into written documents, you need to have a quiet place to work where you won't be distracted.
How Much do Legal Transcriptionists Make?
According to The Balance Careers, legal transcriptionist salaries can vary widely depending on your experience and what type of firm/company you are with.
Where to Find Remote Legal Transcription Work
Search for these jobs on Allegris, Net Transcripts, and TrancribeMe. FlexJobs is another fantastic place to find legal transcription work.
7. Legal Proofreader
Do you find yourself constantly catching typos in books or articles? If so, working as a legal proofreader may be the perfect work-from-home role for you.
In this position, you will:
Read over court documents to make sure they are correct
Ensure that all necessary information is present in documents and previous decisions are cited correctly
Eliminate and fix typos and grammatical errors
Make suggestions for alternative language
Restructure and reformat documents as necessary
Qualifications Required for a Legal Proofreader
To work in this role, you must have at least a high school diploma. Some employers may also require work or internship experience in the legal field.
Additionally, excellent communication skills and knowledge of grammar are essential for this position.
Above all else, you must have an eagle eye and outstanding attention to detail.
How Much do Legal Proofreaders Make?
According to Zip Recruiter, the national average salary for a legal proofreader role is $47,626 per year.
Where to Find Remote Legal Proofreading Work
Interested in learning more about legal proofreading? This article gives some tips for getting a job as a legal proofer and a look at what the position is like.
Other Work from Home Legal Jobs to Consider
As the remote workforce industry continues to grow, demand for online legal work has never been higher! Here are some other ways to earn money from home while supporting the legal sector.
8. Scoping
Scoping is the process of editing transcripts for court reporters. Court reporters have the challenging task of typing court notes live in real-time. These notes are written in shorthand and often riddled with typos and minor errors. A scopist's job is to translate the court reporter's shorthand notes into a word-for-word transcript of what was said in court. They will then review the transcripts for errors and correct them.
This role is crucial as the transcript must reflect what was said in court with 100% accuracy. Those who love to work with words will typically enjoy this role.
Learn more about this role by reading this in-depth article, What is Scoping? This is a fantastic job for anyone who can provide accuracy quickly and efficiently.
9. Answer Legal Questions Online
Imagine sitting in front of your computer and helping people all over the world with legal issues. It may sound challenging, but some work-from-home job seekers enjoy this type of work, given that they are able to work on their own schedules.
Those with legal experience can leverage their expertise to earn cash by answering questions. And this can be done totally remotely. You don't even have to be employed by anyone to do it; you can work for yourself. The ideal candidate will have a degree from an accredited law school because it will give your bio more weight and authority.
Interest piqued? Learn more about how to make money by answering legal questions with JustAnswer.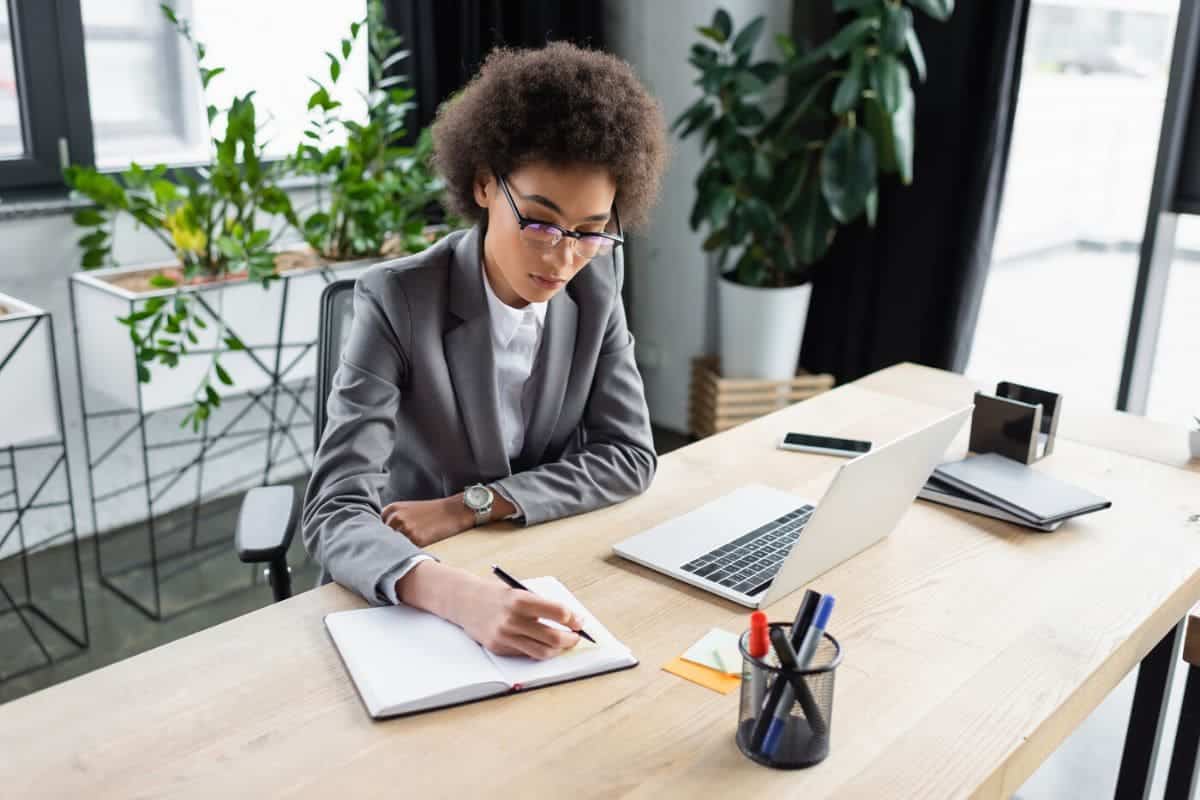 Frequently Asked Questions About Remote Legal Jobs
Here are some questions people often ask about working from home in the legal field. If you don't see your question in this list, please leave it in the comments.
Do legal professionals work every day?
How often you work depends on the hours required by the legal team that employs you. Some employers will require strict hours when they need you to be available for meetings, calls, or emails. Others are more relaxed and, as long as you complete your work, they don't care about the hours in which you do it.
This is a question you should ask in the interview so you know if the job will be a good fit for you.
Are work-from-home jobs a full-time position or part-time?
There are work-from-home jobs that are part-time, others are full-time, and then there are also independent contractor jobs. If you are an independent contractor, you are not an employee, so you can set your own hours, and you will have to pay your own income tax.
Some full-time remote jobs even pay for part of your internet and electric bill. Other jobs might give you a company-issued laptop and/or headset. It all depends on the type of work you will be doing. Ask about company-issued computers at your interview to be aware before accepting the job.
Are work-from-home jobs legit?
Depending on the job type you are seeking, there are real legal jobs out there. Yes, they are legit. Employees that work from home are still considered colleagues; they just don't go into the office. In fact, you might even work for a remote lawyer or corporate counsel with a team that all works from their homes too.
To ensure the job is legit, always do a bit of research on them first. Read through their website and ensure they are a law office in good standing with the public. Legit employers will often have an online presence as well. For more scam prevention tips, check out this article.
How can I make my resume stand out?
First, read through your resume draft and check for all spelling or factual errors. If there are typos, the resume will be thrown aside. Legal professionals have an eye for detail, so read through it more than once.
You should also include a cover letter that is clear about your talents and experience. Know your audience and speak directly to the kind of employee they are hoping to hire. Explain how you are a perfect fit for their company and how your experience will be an asset to them.
If you need help writing your resume and cover letter, check out Holly's Ultimate Resume Template Bundle.
Can I be turned down for a job based on a disability?
According to the US Equal Opportunities Commission, there are federally protected classes, and you cannot be turned down for a job based only on being in one of these classes.
Here is what they say:
Applicants, employees, and former employees are protected from employment discrimination based on race, color, religion, sex (including pregnancy, sexual orientation, or gender identity), national origin, age (40 or older), disability, and genetic information (including family medical history).
Always ensure you only apply to work for an equal opportunity employer.
Conclusion
As you can see, there is no shortage of work from home legal jobs to support the legal system. Work-from-home positions in this industry can be found in several different fields, so you may find it helpful to start your work-from-home search by choosing an area that interests you most. FlexJobs is another great place to find remote legal jobs, and they hand-screen every job listing, so you never have to worry about scams!
Originally published August 9, 2021. Content updated August 2022.