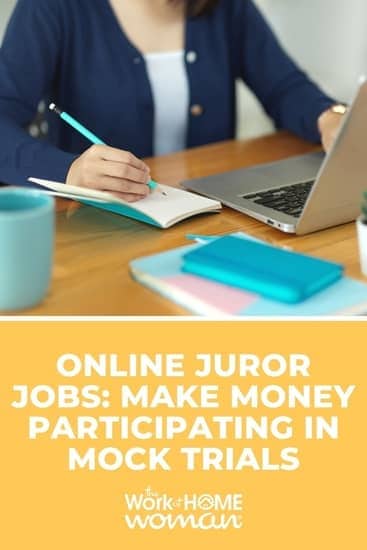 Order! Order in this virtual court! Are you a sucker for a good detective show? Do you listen extensively to True Crime podcasts? Do you cross your fingers that one day you'll get to serve jury duty? Well, I've got just the side hustle for you! There are plenty of online juror jobs and websites looking to hire enthusiasts from all walks of life to review case details and get paid for them.
Just like focus groups, you help lawyers who are conducting cases by reviewing information and providing answers. Seems fun, right? If this sounds like a dream come true, this list covers some of the best websites where you can sign up to become a juror for mock trials.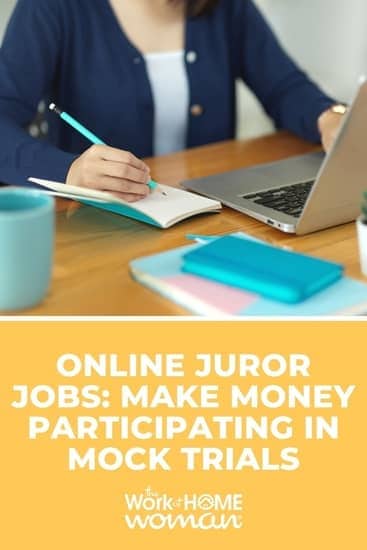 What is an Online Juror?
Long gone are the days when lawyers had only one shot at winning their case. With mock trials, lawyers can see the success of their case and find any weaknesses that may have gone unnoticed. They present their argument and case details to mock jurors and then get feedback.
Mock trials try to replicate the actual trial experience as much as possible, selecting a diverse group of people you might find on a regular jury.
When it comes to online juror jobs, however, the whole thing can be done from the comfort of your home. You will often get sent information containing videos, photos, and transcripts. Once you've reviewed the provided information, you will answer some questions and give your final verdict.
To thank you for your time, you will receive compensation. Pay will vary significantly depending on the company, time spent on the case, and its difficulty. Some companies also require a minimum payment before you can withdraw your earnings. Be sure to read or inquire about their payment practices before accepting any jury opportunities.
What Qualifications Do You Need for Online Juror Jobs?
Just like a regular jury, you need to qualify to participate. Some things can disqualify you from participating, so make sure to review the specific requirements ahead of time in order to be a juror for mock trials. Every online juror job will have different requirements, but here are some you are likely to see across the board:
Must be 18 years old
Must be a citizen of the United States
Can read and write
Be of sound mind and character
Must not be convicted of any felonies or misdemeanors
Participants cannot work as a lawyer, paralegal, or legal assistant
Must not be married or directly related to someone practicing law
Where you live also plays a factor in getting a job as a mock juror. Typically, you need to reside in the same city or area where the mock trial is taking place.
It's important to remember that just because you meet the qualifications doesn't necessarily mean you will be selected for a mock jury. Selection depends on many factors, including demand, demographics, and location.
Online Mock Juror Jobs
Let's dive in and look at some companies that offer mock juror jobs.
1. eJury
At eJury, they use a minimum of 50 mock jurors at a time to review a case. You can apply through their website, where they have plenty of information about what to expect before signing up for a trial. Once you've signed up, you'll be informed via email when online trials become available in your area. They have cases in all 50 states, but they are most commonly in metropolitan areas.
This is one of the lower-paying online juror jobs at $5-$10 a case. But it's a great place to start for beginners. On average, it takes 35 minutes to go through one 6-page case and answer any related questions, but this varies depending on the length of the case. eJury pays through PayPal.
If you're curious about eJury, be sure to check out the sample case over on their website.
2. OnlineVerdict
OnlineVerdict's website has a copyright of 2004-2018. I'm not sure if they are still operating, so proceed with caution.
For every case, OnlineVerdict is looking for 20-50 online jurors. It works very similarly to eJury, where attorneys submit cases to OnlineVerdict, and they then send them out to jurors who have signed up on the website. If a case becomes available in your area, they will send an invitation email to your inbox, and all you have to do is click the website link to get started.
Most cases take 20-60 minutes to complete and pay $20. Cases that are longer and more intensive can pay up to $60, so it could be well worth your time signing up. All emails will give you a time estimate and price so you know how much you can expect to make. Once you've completed your review, you'll be paid by check in the mail. This company does not offer online payments.
3. Nelson Recruiting
A family-based business, Nelson Recruiting is a recruitment agency for legal focus groups specializing in mock trials. They recruit people nationwide to participate in their studies. You can sign up online, and any time your profile matches a case (or other focus group study), they will reach out to you.
They ask for honest feedback, and in return, you will be compensated by cash, check, or Visa gift cards. Payment varies, but you will know the compensation before agreeing to the focus group.
You can learn more about Nelson Recruiting's process on their website.
4. Resolution Research
Resolution Research is another market research company that focuses on mock trials as well as other topics. So, if you're looking for something with a few more options, this one could be a great fit for you!
Residents of the US and Canada can both participate in their market research. The pay typically falls to the lower range of $5 to $10, but you can earn up to $400 for time-consuming and lengthy cases. Resolution Research also has a referral program, so you can earn a small fee for every new person you get to sign up.
Resolution Research also offers opportunities to earn by taking online surveys or attending in-person focus groups.
Get started with Resolution Research on their website.
5. Sign Up Direct
With Sign Up Direct, you can attend in-person mock jury groups or participate in online zoom sessions. Their website says cases can range from criminal to civil cases. To participate, you listen to attorneys present their cases directly and give them information to help them resolve cases.
Rather than paying per project, you will receive a compensation of $12 an hour. In-person trials often pay more as they're more intensive as you help lawyers practice for the real court trial.
You can sign up for mock trials on the Sign Up Direct website and wait for an email if you match the demographics for one of their trials.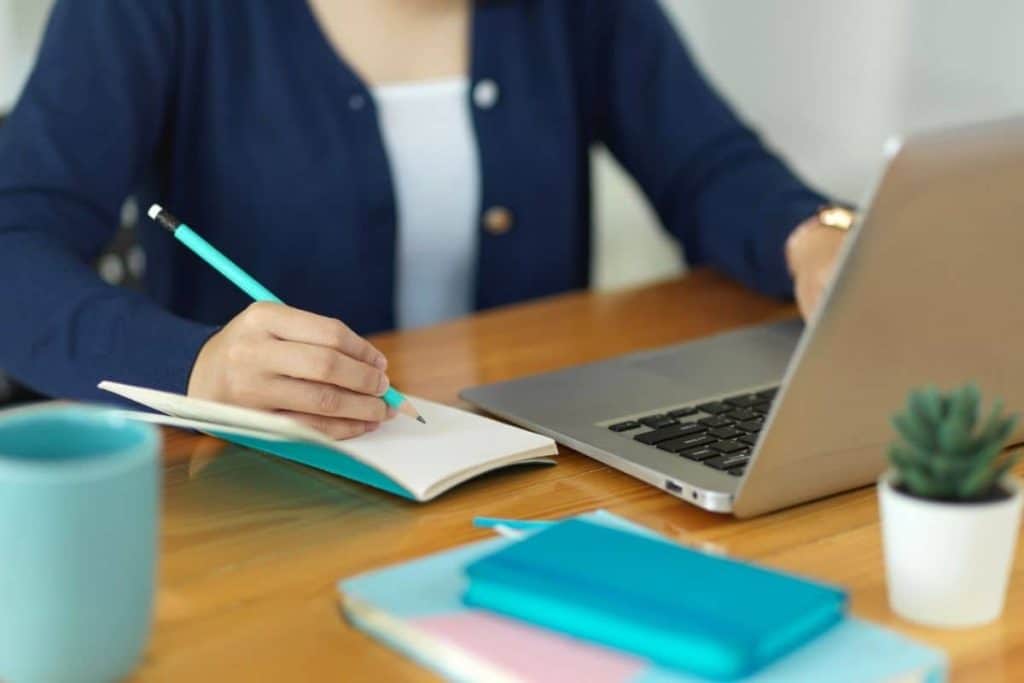 6. JuryTest
JuryTest operates by playing videos. A lawyer will either argue their case or provide a summary, and then you will hear the other side of the argument. Length varies between 5 to 30 minutes.
Payment options are pretty good for JuryTest, offering either check or PayPal. The pay range is between $5 to $50 a case, depending on how complicated the case is. As with the others, payment is told ahead of time so you can decide whether or not to accept the invitation to be a mock juror.
You can see samples on their website or sign up to be added to their list of potential participants.
7. Jury Solutions
Jury Solutions also offers payment opportunities for online focus groups or in-person mock jury jobs. To participate, you need to live where the actual trial is taking place.
Most of Jury Solutions' trials are rather time-consuming, where you can expect to spend 8 hours or more participating. But for your time, you receive $20 an hour, so it can be well worth it. Those who live in cities will have a better chance of participating in trials.
Find out more information on the Jury Solutions website.
Final Thoughts on Finding Online Mock Jury Jobs
By far, this is one of the more interesting and unique ways to earn some side income. Depending on the case, it can be extremely fulfilling to help bring justice to people who need it the most. You can also see the inner workings of just how much work goes into one legal case.
However, you don't get to choose your cases and have to wait for opportunities to be available in your area. That said, it can be an interesting way to earn a little bit of extra cash.
Good luck with your search for online juror jobs!