Whether you have a full-time job, a part-time job, or you're a stay-at-home mom, a great way to supplement your income is by finding a legit side gig. An online side job, otherwise known as a side hustle, can be any type of paid work you complete.
Most online side jobs allow you more freedom than having a second job because they are flexible and can pay you usually as an independent contractor. Plus, the only requirements are a computer, internet service, and often a mobile phone.
The only problem that arises when finding an online side job is finding jobs that are legit. There are many spammy sites and scams on the internet, especially when it comes to finding paid work. Many sites will promise you a high amount of money, but the work you are doing is not what they describe on their site.
For example, I've come across numerous rebate processing jobs that sound easy and pay ridiculously well. All of these jobs I've looked into consisted of selling a service and getting people to sign-up so you can make money. You do not actually process any rebates. These are the kinds of jobs that you need to beware of when searching for side jobs online.
After searching for good online side jobs, I have found a few that are legit.
Below you will find a list of legit online side jobs along with where you can look for open positions.
1. Freelance Writer
Writers are in huge demand. Many websites and blog owners do not have the resources to create new content, so they need to outsource it to freelancers.
If you are an expert in a particular subject or have good writing skills, you can check these sites and start applying for job openings:
See this post for a huge list of paid freelance writing jobs.
2. Virtual Assistant
Virtual assistants perform a wide variety of administrative tasks for small business owners. Tasks can include scheduling, social media management, administrative duties, bookkeeping, and more. Depending on your schedule, many virtual assistant jobs can be part-time or full-time and can be done when it fits into your schedule.
Virtual Assistant jobs can have a wide range of people who will hire you. To find work, you can search blogs, check job posting sites, LinkedIn, and Facebook Groups.
Here are a few companies that hire freelance virtual assistants:
3. Graphic Designer
For this next side hustle idea, you definitely need to have the right skills to complete graphic design work. But the good news is many middle and high schools are teaching kids how to use programs like Photoshop. If you like flexing your creative side, starting a web design side hustle is a great way to break into the industry.
Some of the best places to find work online for graphic designers include:
4. Customer Service Representative
This online side job typically entails answering questions, helping customers with problems or complaints, and general product information. Most customer service representatives who work from home do need to work set hours and shifts. This side job does not have as much flexibility, but you can do it from the comfort of your home.
You can find customer support jobs on major job boards, LinkedIn, and company websites.
Here are a few companies that offer remote customer service roles:
5. Data Entry Clerk
Data entry work is one area where you need to be careful. Not only are there scam data entry companies, but many companies only pay pennies per document.
But it's not all bad news. There are legit companies that are looking to have people enter data into their software systems. The best part of these jobs is the work is easy, and you do not need to have a lot of experience to get hired.
If you are seeking a data entry job that you can do from home, take a look at companies like:
6. Complete Short Tasks
Short tasks are exactly what they sound like, small one-off tasks that you complete for cash. The micro jobs you can work on all depend on your skills and expertise but include side jobs like transcription, research, verifying information, moderating content, proofreading, translation, and lots more!
To apply for short task jobs, look at:
7. Transcriber
If you have excellent typing and listening skills, transcribing audio clips into written documents is a tremendous online side job you can do from home. As long as you're a fast and accurate typist and you can meet your deadlines, transcription is something that can be done any time of the day from any location. You will need a transcription foot pedal, headphones, transcription software, and a computer with an internet connection. According to ZipRecruiter, the average transcriptionist earns $17 per hour.
To find transcription jobs, check out:
8. Website Tester
If you're tech-savvy and enjoy testing things out, applying for website testing gigs is an easy and quick way to make money online. Many of these online side jobs require you to share a recording of your computer screen, so you will need a laptop with a built-in camera. The average pay for a website tester is $10 for a 5-20 minute test, although I've seen some sites that pay much more.
Does website testing sound like a fun side gig? Then check out these sites:
9. Online Surveys
Surveys are one of those side jobs that tend to get a bad rap, and that's because some surveys take too long for the amount they pay. But as long as you use reputable survey sites and only complete surveys that are worth your time, it can be a nice little side earner! In fact, on one platform that I use, Gauge, I earned $70 in one month from seven surveys that took less than 10 minutes each!
Want to make money with surveys? Check out these legitimate companies:
10. Online Tutor
If you're a college student, teacher, or have extensive knowledge of a subject matter, you can make money through online tutoring. Many of these tutoring platforms allow you to log in anytime and work as much or as little as you'd like. You'll need to prove your academic credentials and expertise, and you should enjoy working with students.
Here are some tutoring platforms to help you earn extra cash on the side:
11. Focus Group Participant
Focus groups are an easy way to make good money on the side by giving your opinion on things like products, services, music, commercials, and lots more! On average, you'll earn $50-$150 an hour participating in focus group studies. These market research studies have a variety of formats, including simple surveys, one-on-one interviews, group studies, telephone studies, dairy studies, and online studies. The longer the study, generally the more money you'll make.
Here are some focus groups to check out:
12. Translator
Are you fluent in more than one language? Do you have excellent written and oral communication skills? If so, take this knowledge and turn it into a bilingual side hustle! Many companies need documents translated from one language into another, and they're willing to pay you good money. Or you can work on the phone as an interpreter. According to ZipRecruiter, freelance translators, on average, earn $29.90 per hour!
Here are some companies to go through: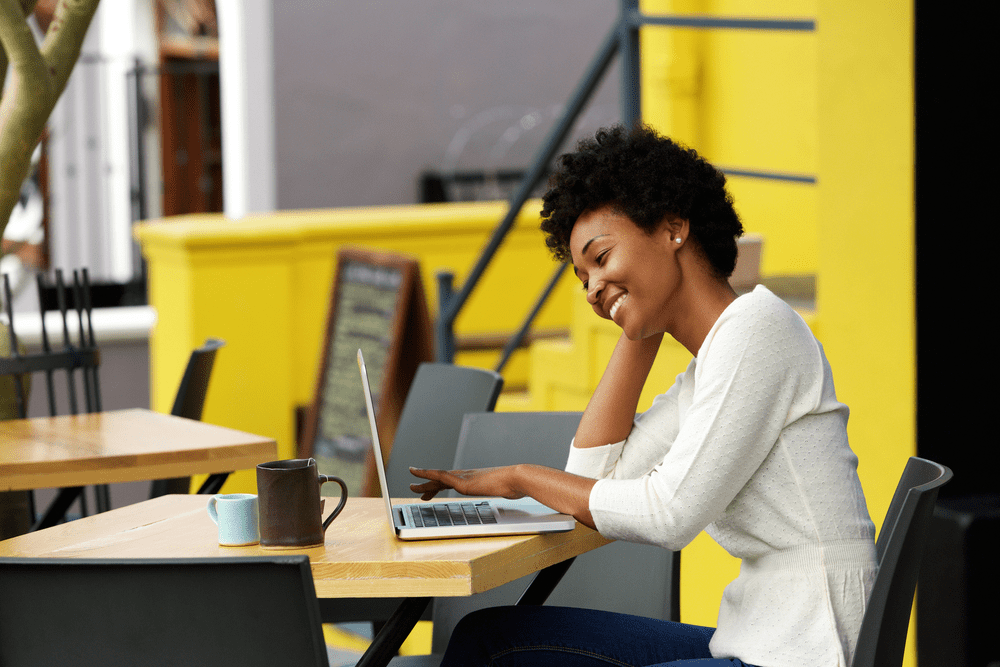 13. Sell T-shirts Online
If you have a creative flair and want to make money selling T-shirts online, there are many ways to get started. Best of all, many T-shirt selling platforms allow you to get up shop for free! Decide on which T-shirt selling platform you're going to use, create your designs, price your shirts, and start promoting them online. One individual that found success with this side hustle is Benny Hsu. He profited $100,000 using the platform Teespring and documents his story and success here.
Want to make money selling T-shirts? Check out these platforms:
14. Teach English Online
If you're a native English speaker with excellent communication skills, you can make money tutoring others (non-native English speakers) online. Some companies will require you to have a bachelor's degree and your TEFL or TESOL certification, while others like Cambly don't require any experience at all. Pay rates for this side job vary greatly but run anywhere from $10-$26 per hour.
To make money as an ESL tutor, check out these legit hiring companies:
15. Proofreading and Editing
If you have a good grasp of the English language and an eye for catching spelling and grammatical errors, proofreading or editing may be the perfect online side job for you!
Many companies that hire editors and proofreaders will require you to have a bachelor's degree, and you'll often need to pass a timed proofreading exam before accepting assignments.
To find proofreading gigs, you can look on freelance sites like Upwork or Guru, or you can browse some popular staffing agencies like Kelly Services or Robert Half.
Here are a few other places to find proofreading and editing side jobs:
16. Closed Captioner
Closed captioning work is very similar to that of a transcriber in that you'll listen and watch videos, TV shows, and movies and transcribe the sounds into subtitles for the hearing impaired. Just like transcription, you'll need to be a fast and accurate typist with an excellent command of the language you're captioning. These jobs can be found on freelance sites and larger career boards like FlexJobs and Indeed.
Here are a couple of companies that hire closed captioners regularly:
17. Test Scorer
While computers can tabulate results for many tests, there are some tests that computers cannot grade, like written essays. If you would like to make some extra cash on the side, and you have a college degree, check into scoring test papers online! According to this site, test scorers make an average of $10-$20 per hour. Often these remote positions are location-dependent because of on-site training requirements.
Does this sound like a fascinating side job? Check out these hiring companies:
See this post for more test scoring gigs.
18. Use Your Photography Skills
Are you good with a camera? If so, you can make money online by selling your photographs to stock image sites. You generally need to submit a few images to each site to show what you're capable of, but once you're accepted, you'll earn a commission for each photo you sell. Some platforms will require you to sign an exclusivity agreement, so be sure to read all the terms before joining.
Here are a few reputable places you can sell your stock images online:
19. Online Teacher
If you have your teaching certificate, or you're well-versed in a particular subject, you can make money online teaching others a skill, trade, or topic. Online teaching positions for grades K-12 require you to have a degree and teaching certificate, while other platforms, like Outschool, don't require formal teaching credentials.
For ways to make extra money teaching, check out:
20. Become a Mystery Shopper
Does going undercover sound exciting? That's precisely what you'll do when you become a mystery shopper! Sometimes your gigs will consist of calling a company and asking them a series of questions. Other times, you'll visit an establishment in person, and you'll write a review about your experience. Mystery shopping gigs vary greatly in pay depending on how the assignment is completed (phone, on an app like Mobee, or in-person). Often, part of your payment is a free product, service, tickets, or a meal out.
If mystery shopping sounds like a fun side hustle, apply at:
21. Sell Stuff Online
When was the last time you went through your closet and took out things you no longer wear? These items, whether they're dresses, jeans, shoes, shirts, purses, sunglasses, or jewelry, can be sold online for extra cash! Some people make this into a full-time side hustle by scouring thrift stores and garage sales for cool vintage or brand-name items that they can resell online for quick cash!
If selling clothing or other items online sounds like a dream gig, check out the following:
22. Become a Mock Juror
Do you love watching Law and Order? Then perhaps becoming a mock juror is the perfect side earner for you! Before lawyers go to trial, they may use a mock jury to test out their arguments and different points of view. Sessions usually take 20-60 minutes to complete and pay around $20-$60.
To get started as a mock juror, apply with:
23. Social Media Manager
If you're an avid social media user, you can make good money by managing, creating, and moderating social media accounts for business owners. As a social media manager, you may create content for Facebook, Twitter, Instagram, YouTube, TikTok, Pinterest, and more!
Want to manage social media accounts for extra money? Check out these hiring companies:
24. Search Engine Evaluator
Search engines like Google are constantly testing and tweaking their search results to ensure that the best content is served up when a user searches. To do this, they use search engine evaluators to evaluate search results. While these positions don't require any formal experience, you must be tech-savvy, know about current events, and be detail-oriented. The pay for this position averages $17 per hour, and the hours are flexible.
To apply for these side jobs, check out: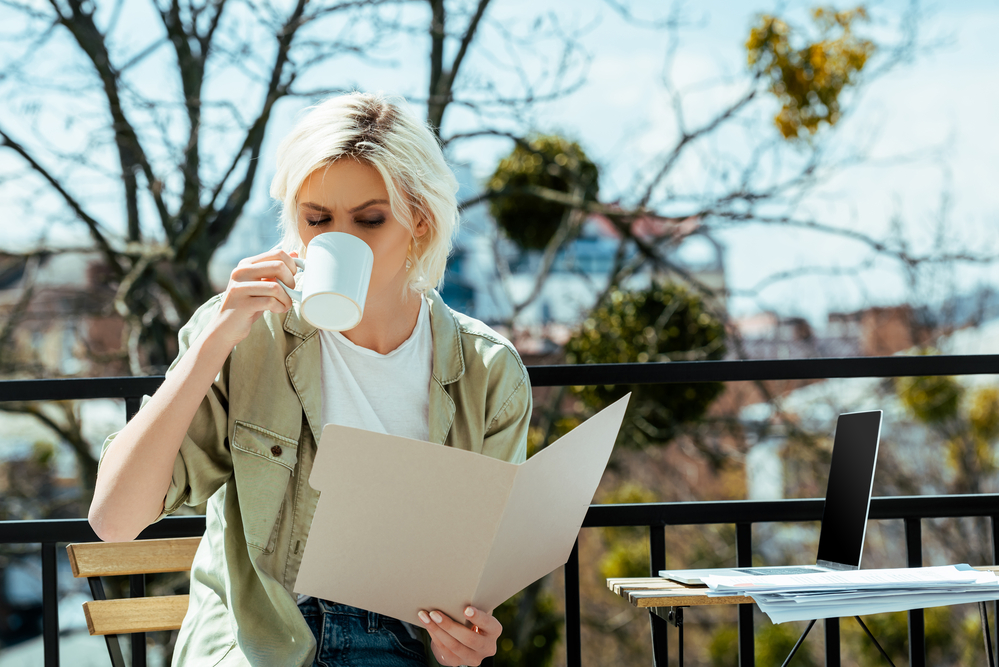 25. Pet Sitter
If you're a pet lover, you can make extra money by offering pet sitting and dog walking services to dog owners. With on-demand apps, it's never been easier to connect with pet owners who need your services. According to the Wag website, you can make an extra $500 a month by dog sitting just three times per week!
Here are a few places to find pet sitting gigs:
26. Online Stylist
Is fashion your passion? If so, you can work part-time from home as an online stylist. As an online stylist, you'll curate clothing items for people who are too busy to shop for themselves. Most of these positions don't require a degree, just excellent customer service skills and a love of style and trends.
Here are a few places that hire virtual stylists:
27. Content Creator
If you enjoy creating content on sites like Facebook, Pinterest, TikTok, Instagram, or YouTube, you can make a good side income as a content creator. Because competition is fierce between these social media platforms, most social media sites now have creator funds to encourage creators and influencers to create high-quality content for their platforms.
Criteria to join the creator funds on each platform varies. For instance, on TikTok, you'll need to be a resident of the US, the UK, France, Germany, Spain, or Italy, and you'll need at least 10,000 followers and 100,000 views in the past 30-days.
How much you can earn varies significantly too. This gal earned $1,550 in two days from the Pinterest creator rewards program, and this gal earned $3,800 in four months from TikTok's creator fund. Of course, you can add sponsorships, advertising, affiliate marketing, and product sales to make even more money as a content creator!
28. Rent Your Stuff Online
With the popularity of Airbnb, other companies followed suit with the rental business model. From automobiles and spare rooms to sporting gear, swimming pools, pickle ball courts, campers, RVs, and tools, you can just about rent anything for a profit nowadays.
Wondering how much you can earn with this online side job? It really varies based on what you're renting, how long the rental term is, and how many items you're renting in total. This entrepreneur has 61 rental properties and earns $431,000 annually while traveling in his van. If you were to rent your pool, you could make $5,000 or more per month using Swimply.
Check out this article to learn more about making passive income with rentals.
29. SEO Specialist
SEO, otherwise known as search engine optimization, is the practice of making online content popular in search engine results. This is done in a wide variety of ways, such as keyword research, building backlinks, creating high-quality content, making sure your website loads quickly, measuring results, and lots more! If you have a solid understanding of SEO, there are many businesses that are looking for your specialized expertise. You can find online side jobs on sites like Study.com, MarketerHire, and Legiit.
This article has more information about becoming an SEO specialist.
30. Make Money Driving
If you don't mind getting out of the house, you can make good money with a driving side hustle!
With these gigs, you deliver groceries, alcohol, pet supplies, people, and takeout food from restaurants. To start making money as a delivery driver, download the applicable app, fill out an application, and wait for the approval.
For these roles, you must pass a criminal background check, have a clean driving record, a valid driver's license, and proof of automobile insurance. As a rideshare driver, you can set your own schedule, and earn a little extra cash (or a lot) quickly!
Here are some companies to check out if you're interested in this sort of online side job:
Earning Extra Income With Online Side Jobs
As you can see, there are lots of legit online side jobs for the taking. If you come across an interesting side hustle, make sure you take the time to properly research any company before divulging personal information or accepting a position. If they seem "too good to be true," more than likely, it is. Even though there are a lot of scams online, you can still find plenty of legit online side jobs that you can do in your free time.
One last thing to mention about these side hustle ideas, most of them are independent contracting roles, so you'll be responsible for self-employment taxes. Talking to a tax or accounting professional can help you determine your financial responsibility as a 1099 worker.
What online side jobs have you done? Drop us a note below: we'd love to hear how you're making money online!
Originally published December 30, 2014. Content updated August 2023.