If you have a little one at home — you know how difficult it can be to get things done. But just because you have a household filled with chatter and unpredictable schedules doesn't mean that you can't work from home. Short tasks, also called micro-jobs or pay-per-task jobs, are the perfect way for busy moms to earn some extra money while still being readily available for their kiddos.
A micro-task job is any job or assignment that can be completed in a short amount of time. The tasks that can be completed vary in nature (writing, editing, taking surveys, transcription, watching a video, online research, etc.), as does the pay. But the reason this is such an excellent opportunity for moms is that the tasks can be done at any time, and the majority of short jobs don't require moms to be on the phone, which requires a quiet household.
If you have kiddos running around your house, here are 24 small task sites that allow you to work whenever you have free time.
1. Swagbucks
Swagbucks is a microtask platform where you can earn points called SB, which you can redeem for gift cards from places like Starbucks and Walmart or cash via PayPal or Visa. With Swagbucks, you can earn SB by playing games, answering questions, shopping online, and even surfing the web using their search bar. If you refer your friends — you can earn even more. New users will receive a $5.00 sign-up bonus! The thing I like about Swagbucks is you can redeem your earnings with as little as $3.00 in your account.
Swagbucks has a B rating with the Better Business Bureau
2. InboxDollars
With InboxDollars, you can earn cash for taking surveys, reading emails, playing games, redeeming coupons, searching the web, and shopping online. Membership is free, and you'll earn $5.00 for signing up. Your account must reach a $15 threshold before your payment is issued. Payment options include PayPal, American Express or Visa Pre-Paid cards, or gift cards from major retailers. InboxDollars is open to US residents 18 years and older. If you'd like to know more, check out our full review of InboxDollars.
InboxDollars has a B rating with the Better Business Bureau
3. Course Hero
Course Hero is a short task platform that hires native English speakers from the US, UK, Canada, and Australia to tutor high school and college students with course-specific questions. Individuals must have a bachelor's degree. Tutors earn an average of $3.00 per question, earning around $12-$20 per hour. Work as many hours as you'd like; all you need is a reliable internet connection.
Course Hero has an A+ rating with the Better Business Bureau
4. TELUS International
TELUS International, which acquired Lionbridge, hires independent contractors to work on microtasks like translation, transcription, rating ads, annotation, search engine evaluation, and testing. You must first prove your proficiency by taking and passing relevant evaluation tests (which I've heard are pretty challenging). Once they have your evaluation scores, you'll receive invites to work on available projects. With these gigs, you can work whenever, wherever, and as much as you'd like.
TELUS International has a 3.7-star rating on Glassdoor
5. Fiverr
Fiverr is a little different in that you don't search for jobs. Instead, you post tasks you're willing to complete for $5.00-$10,000. People sell everything from writing services, design services, and voice-over services to making phone calls and videos. Once you make a sale, Fiverr will keep a fee of 20%, and payments will be made via PayPal.
If you're interested in how people are making a full-time income with Fiverr, check out The Fiverr Mastermind Group. They are six Fiverr power sellers who earn six figures a year each, and they wrote an e-book about their success with the platform: The Fiverr Master Class: The Fiverr Secrets Of Six Power Sellers That Enable You To Work From Home!
Fiverr receives a 3.8-star rating on Trustpilot
6. Amazon Mechanical Turk
Over at Amazon's mturk, you can make money online working on HITS (Human Intelligence Tasks). A few of the tasks that I saw listed were transcribing information from a business card to a form with a payout of $0.02. Another task was transcribing a voicemail from audio to text (audio length of three hours), a payout of $76.19. After completing the task and the requester approves your work, the money goes into your Amazon payments account or onto an Amazon gift card.
Amazon's mturk receives a 3.3-star rating on Indeed
7. Clickworker
Clickworker is a task site platform where you can get paid for writing, translating, researching, and collecting data. Create an account, fill out your profile, complete a qualification assessment, then bid on jobs. Payments are made by SEPA bank account transfers or PayPal once your account reaches 5.00 euros and your tax information has been completed. Clickworker's clients include Groupon, Tennis Point, Honda, PayPal, and others.
Clickworker receives a 3.2-star rating on Indeed
8. Appen
Appen is a virtual workspace where you can earn money by completing simple tasks on your computer. Duties include Internet research, data collection, data categorization, content creation, content moderation, surveys, and other projects and microtasks that can be done anywhere in the world.
Appen receives a 3.5-star rating on Indeed
9. Vericant
Vericant is a platform where individuals can rate videos for cash at any time of the day. Remote raters will assess the spoken English of international college students applying to schools in the United States. To be eligible to rate videos, you must be able to work 5-15 hours per week between September and March. You also need to be a native English speaker from North America, have a bachelor's degree, and have an excellent command of the English language.
Vericant receives a 4-star rating on Glassdoor.com
10. Field Agent
Field Agent allows you to make money by completing mystery shopping gigs on your phone. From checking shelf availability and product reviews to surveys and buy and try. Tasks pay anywhere from $3.00-$12.00 per job, and payments are made via PayPal. Field Agent works with brands like Tyson, Target, and Hershey's and has been featured on CNET, Forbes, and The New York Times. This app is available for ios and Android devices.
Field Agent receives a 4.7-star rating in the Apple app store
11. Rev
While not promoted as a short task site, Rev offers task-based positions for transcribers, translators, and closed captioners that can be done anytime. The pay range for translators is by language minute, so for instance, German pays $3.00 a minute.
For transcribers, it's $0.30-$1.10 per audio minute, and for closed captioners, it's $0.54-$1.10 per audio minute. With Rev, you choose your schedule and projects, and payments are made weekly via PayPal. Rev has been featured in Inc, The Wall Street Journal, and VentureBeat.
Rev receives a 2.7-star rating on Indeed
12. GigWalk
GigWalk is a mobile workforce of individuals using their smartphones to perform short tasks. Register, apply for an assignment, and then complete the task (usually verifying roads and street signs, geographic landmarks, or transportation options). Gigwalk's workforce is available in multiple US cities. GigWalk has been featured on CNN, Business Insider, and Forbes.
Gigwalk receives a 4.6-star rating in the Apple app store
13. OneSpace
OneSpace is a short task platform where you're paid for various freelance tasks, such as taking surveys, copywriting, quality assurance, transcription, and lots more. To get started, create an account for free. To be eligible for more complex and higher-paying tasks, you must pass a qualification test. Once you pass the qualification test, you unlock higher-paying gigs. Payments are made via PalPal.
OneSpace has an A+ rating with the Better Business Bureau
14. TaskRabbit
TaskRabbit is an on-demand site where you complete tasks such as house cleaning, delivery services, handyman work, furniture assembly, grocery shopping, administrative help, and more. To get started, create an account, get a background check, then browse the open tasks in your city and make an offer. TaskRabbit keeps 20% of what you make, and payments are made via check every two weeks once your account reaches $25.00.
TaskRabbit

has a B rating with the Better Business Bureau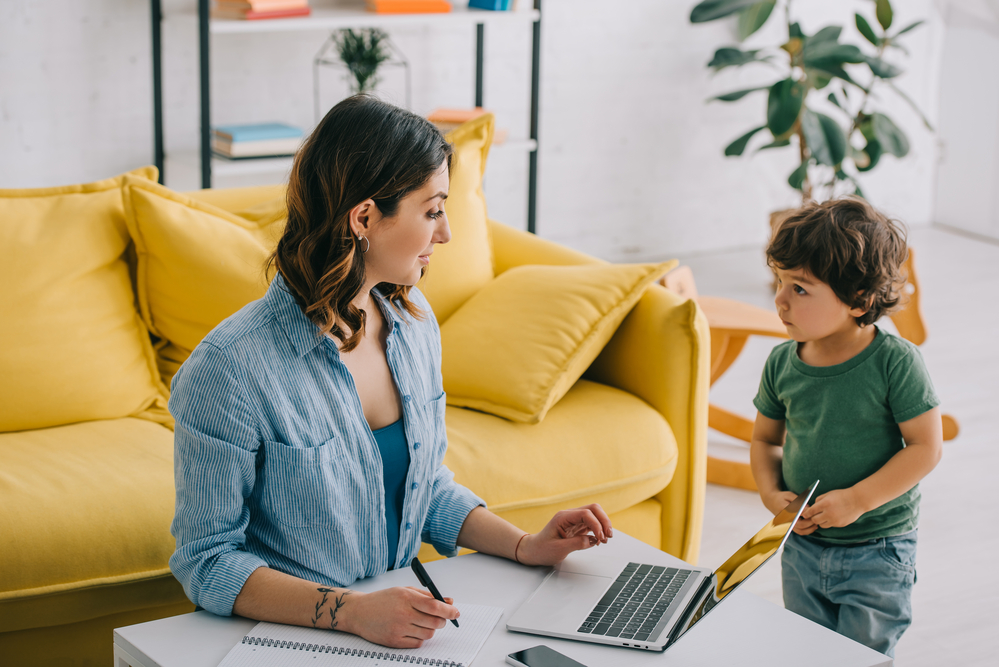 15. Fancy Hands
Fancy Hands hires US-based virtual assistants to complete one-off tasks like making phone calls, scheduling appointments, tracking down the best price for a product or service, internet research, and data entry. Tasks are worth anywhere from $3.00-$7.00 per task and go up from there. Payments are made via Dwolla every other Tuesday. With this job, you can work at any time of the day or night.
Fancy Hands receives a 3.3-star rating on Indeed
16. Teemwork.ai
Teemwork.ai hires people from around the globe to work on short tasks like app testing, data entry, localization, and translation. Each project has different skill and education requirements and varying pay rates. One data collection project required users to work 30-40 hours per week and paid $25 per hour. All the projects I viewed were independent contracting roles; some included training, while others did not.
Teamwork.ai receives a 3.8-star rating on Glassdoor.com
17. Respondent
Respondent is a research study organization that pays individuals to participate in focus group studies, short surveys, and website testing gigs. According to their website, the average study or survey is 30 minutes in length, and the average hourly pay is $60-$140. Many of their studies are professionals, not the general public, so you'll need to meet specific criteria to qualify for studies. Payments come through your PayPal account.
Respondent receives a 2.6-star rating on Trustpilot, but many of the reviews were complaining that there are no available studies. I've had good luck using the platform, so be sure to read my full review on Respondent here.
18. Humanatic
If you have short periods of quiet time in your schedule (perhaps during your child's naptime), you can make money listening to phone calls on Humanatic. With this platform, users log in and listen to recorded phone calls via their computers. Users then tag and sort the calls based on specific criteria. Businesses use this information to sort leads, so they know which calls to make a priority. According to their website, you can earn anywhere from $1.00-$4.50 an hour, depending on your skill and accuracy. Payments come weekly via PayPal.
Humanatic

has an A+ rating with the Better Business Bureau
19. JustAnswer
JustAnswer pays individuals to answer questions online in their area of training or expertise. They currently hire people from the US and Canada, and during the application process, you'll need to provide your relevant licenses or certifications. With this short task site, you can work as many hours as you'd like; log in wherever you have some free time. According to their website, top earners can make $2,000-$7,000 per month; monthly payments are distributed via PayPal.
JustAnswer has an A rating with the Better Bussiness Bureau
20. Cambly
If you enjoy talking to people online and would like to help them practice their conversational English skills, check out Cambly. With Cambly, you can work anywhere, anytime, getting paid to talk to others online. You'll earn $0.17 per minute talking to adults and $0.20 per minute talking to kids. You don't need experience or a degree to get started. Payments are made every Monday via PayPal. Check out our full review on Cambly here.
Cambly receives a 3.4-star rating on Indeed
21. ACD Direct
ACD Direct pays individuals to answer phone calls, email inquiries, and chat messages. Agents can make their own schedules and work as much or as little as needed. New agents earn $0.25 per talk minute and, with bonuses and incentives, can earn up to $0.35 per talk minute; rates vary for chat and email inquiries. With ACD Direct, you'll work as an independent contractor and receive paychecks twice a month via direct deposit. They currently do not accept workers from California, Delaware, Massachusetts, Louisiana, West Virginia, Wyoming, Vermont, Washington, and South Dakota.
ACD Direct has a B- rating with the Better Bussiness Bureau
22. User Interviews
User Interviews recruits individuals from the US, Canada, Australia, South Africa, Germany, France, and the UK to complete online surveys, focus groups, diary studies, online interviews, and user tests. Assignments vary in length from 10 minutes to a few hours, and pay averages $40-$200 depending on the length and qualifying criteria. Most participants can qualify for a study in less than 24 hours.
23. Upwork
Upwork is a freelance platform where small business owners can post tasks and projects that they need to have completed. Some projects pay by the hour, and others pay a fixed price based on the project. The main job categories include IT, design, sales and marketing, writing and translation, admin and customer support, and finance and accounting. Once you find a task that appeals to you, send your proposal to the business owner and wait to see if you're chosen for the assignment. While some gigs are low-paying, you can earn good money by establishing yourself as a reliable and talented freelancer. Danny Ivy started on Upwork and generated six figures in one year — you can read his Upwork success story here.
Upwork has a 4.1-star rating on Trustpilot
24. Byron
With Byron, you can work on administrative tasks any time of the day or night. According to their website, some assistants work one hour per month, while others work up to 160 hours per month. To apply, you must be a US resident, 18 years or older, and have at least three years of administrative experience. Depending on your experience, Byron pays $13-$17 per hour every two weeks via PayPal.
Byron has a 4.2-star rating on Glassdoor.com
Conclusion
A few last words about micro-task sites.
There are other micro job sites out there, but not all are reputable. If you find another short task site, please do your research to ensure that they are legit and worth your time. Trustpilot, Glassdoor, Indeed, and the BBB are excellent places to search for reviews. Also, look to see when the app or website was last updated. Apps and websites that are sitting on the web stagnant are susceptible to hackers placing viruses, malware, and trojans which can potentially steal your personal information.
Because opportunities will not always be available, you should consider signing up for multiple sites. This way, you have a better chance of consistently having tasks to choose from. But before you register, you'll want to create an email account just for these opportunities. Many of these sites send a lot of emails, and it will be easier to manage if you have a separate email account just for your short task jobs.
All of these are independent contracting roles, so you'll need to set aside money for self-employment taxes.
Lastly, short tasks will not make you rich, but they are an easy way to earn a little extra cash without having to get a job. After all, you're most likely online, so instead of scrolling through Facebook or Instagram, use your time to make some extra money.
Need more hours and pay? Be sure to check out our work-from-home part-time jobs list!
Blog post originally published April 9, 2014. Content updated on February 2023.