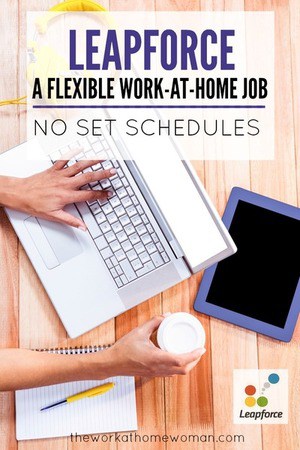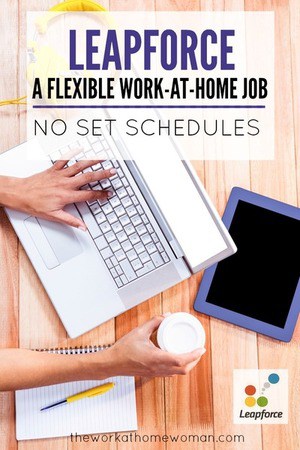 Sponsored by Leapforce which is now part of Appen.
Are you a whiz at finding information online? Do you love using Google products and services? Are you looking to work from home on your own terms? Then read on to see if becoming a Personalized Search Engine Evaluator for Leapforce is right for you.
What do Search Engine Evaluators do?
Search Engine Evaluators complete internet research and evaluate the search results for relevance and usefulness. As a Personalized Search Engine Evaluator, you will be given tasks based on your personal Google history. Due to the personalized nature of this role, you will need to be an active user of Google search, Gmail, Google Play, and Google Plus. Because this position is performed 100% online — you do not need a dedicated phone line, and you can work whenever you want.
What skills and equipment are needed?
To perform this job you will need the following skills and equipment:
Excellent web research skills and analytical abilities.
In-depth, up-to-date familiarity with social culture, media, and web culture of your locale.
Excellent comprehension and written communication skills in English.
College degree or equivalent experience; advanced degrees a plus. College students welcome.
High-speed internet connection.
Anti-virus software.
A PC or Mac computer running Google's Chrome web browser, version 31 or higher. No Chromebooks allowed at this time.
Possess and use a self-supplied Android Phone version 4.1 or higher, Windows Phone version 8.1 or higher, or an iPhone version 4s or higher.
To begin working as a Personalized Search Engine Evaluator for Leapforce, you will need to pass a qualification exam. The exam covers theoretical and practical comprehension of search engine evaluation. If you fail any part of the exam, you may be eligible for a one-time retake.
How much can you earn?
As a Personalized Search Engine Evaluator, you are paid a competitive hourly rate. When you work with Leapforce, you are employed as an independent contractor — which means you're responsible for your expenses and taxes. Earnings are paid via Direct Deposit within 30 days of receipt of a valid invoice. Leapforce is currently accepting applicants from the US, Europe, Japan, and India.
What do Leapforce employees have to say about the job?
"Working for Leapforce is the perfect opportunity for people who need flexibility in their job schedule. It blended seamlessly with my college coursework since I could choose the times I wanted to work without having to go through the hassle of talking to a manager and getting time approved around my class schedule. The work is fun and kept my mind sharp. The company is always evolving to improve the work experience for the Raters. I never had an issue with payment and would highly recommend working here. Being a rater is easily one of the best jobs I've ever had." – Kate
"Leapforce is a great place to work. I've been with them for 7 years. They offer training, steady work, good pay, and meaningful quality feedback. They pay on time and treat you like family. If you want to work at home and do something important; if you're willing to work hard and earn good money, this job is for you." – Bill
Leapforce has an A rating with the Better Business Bureau and a 3.7-star rating on Glassdoor.com.
Final thoughts
If you need a job with flexibility, working as a Personalized Search Engine Evaluator for Leapforce is an excellent option. Not only do you get to choose when you work, but you decide how little or how much you'd like to work. The pay is competitive, and the company has good ratings.
To apply for this position, go to LeapforceAtHome.com and click on the right upper-hand corner, "Become an Agent".
Leapforce is now part of Appen. Please read our full review here.
This is a sponsored post. Please be aware that we can only promote advertising from companies that we feel we can legitimately recommend to our readers.