If you've wondered if Appen is a side gig you should pursue, keep reading! In this Appen review, we'll go over company details, expected earnings, types of work, and real-world experiences.
Short-task jobs are one of the easiest ways to earn money while staying home. If you're looking for a way to make money without having to stick to a set schedule, you may want to consider Appen. They have been around since 1996 and pay home-based workers to complete simple tasks and collect data online.
Over the years, Appen has slightly shifted its services and how it employs independent contractors. In this Appen review, you'll learn more about the company's remote opportunities and how to get started.
Company Overview
Appen is a global company specializing in artificial intelligence sourcing, data annotation, and more. They serve clients in more than 170 countries and have worked with over 1 million skilled contractors across 235 languages. Some industries they serve include technology, automotive, financial services, and retail.
Appen's services include organizing, assessing, and presenting different types of data (using human interaction) to help their clients' AI systems act more "human-like." They typically hire contractors for short-term data entry tasks, whether it's assessing information and data for images, video, audio, text, and online content.
Work-From-Home Job Details
If you're looking to make extra money with Appen, there a few different opportunities are available on the company's crowdsourcing platform, Appen Connect.
1. Appen Micro Tasks
Appen hires independent contractors as Contributors to complete short and simple tasks. These tasks include content moderation, translation, and transcription. You can set your own hours and work according to your availability, making this a flexible way to make extra money from home.
It's easy to get started as a freelancer on Appen. First, create an Appen account and select a project from the list of tasks that interests you. You'll always have clear instructions and expectations for the job before you accept it. As you work on each project, Appen will keep track of your accuracy so you can work on more projects in the future.
Sometimes, you'll need to answer a few questions upon submitting the task. Once the job is completed and submitted, you'll be paid via Payoneer or PayPal account.
2. Surveys and Data Collection
Appen also offers surveys for quick cash. Like other online survey opportunities, you can browse through different opportunities to share your thoughts and opinions about various topics. Each survey can be completed in less than one hour, and you'll make extra money for each survey you complete.
3. Projects
Appen also offers longer-term assignments and part-time jobs under its projects. These can include things like research projects, data entry, or even testing out a new program, app, or service and collecting data.
The longer-term projects are also where you will find Appen rater roles, where you will perform either social media, map, or search engine evaluation. As a rater, you will be responsible for evaluating search results, social media posts, maps, or ads for their relevance to search terms. For example, social media evaluators browse sites like Facebook and help them fine-tune their news feeds for users.
There is a wide range of projects, meaning you are likely to find something that interests you and aligns with your skillset.
4. Language Jobs
Appen hires a variety of linguistics and language professionals to help with machine-learning projects. In these roles, you'll listen to and provide feedback on AI-generated speech or text, thus translating or transcribing documents, collecting data, or annotating content for syntax, semantics, or pragmatics.
You will typically need a bachelor's degree or higher and some background in linguistics or speech science for these jobs. Being bilingual or multilingual is considered a plus.
5. Corporate Jobs
Appen does offer full-time employment opportunities in the US, Canada, the UK, Spain, Australia, China, and the Philippines. Positions are in engineering, marketing, sales, finance, HR, and others. These full-time professional roles are a mixture of in-person, remote, and hybrid work opportunities that require prior work experience and often a bachelor's degree. However, this review is more focused on their Contributor opportunities.
How Much Does Appen Pay?
As a Contributor for Appen, you track the hours you spend working on any project and invoice Appen for that time. Appen pays by the hour for short and long-term tasks.
According to Glassdoor, Appen's pay rate is around $11-$14 per hour for typical tasks available through their platform. While pay varies per individual task or project, Appen's Crowd Code of Ethics aims to pay at least minimum wage or more for your country of origin. However, this does not necessarily include state or local minimum wage laws if you live in the United States.
Contributors are paid at the end of each month once you provide an invoice for all the hours you worked. Appen processes payouts via Payoneer or PayPal within 30 days of receiving them.
What Do You Need to Work for Appen?
The requirements to start working for Appen are minimal. Generally, you'll need to be at least 18 years old, have a computer running Google Chrome, and have a high-speed internet connection.
For some projects, such as transcription, surveys, or video annotation, you may want additional equipment, like headphones or a microphone.
Outside of that, Appen's qualification process is easy! Simply sign up and start working on projects.
Is Appen a Scam?
Appen is a legitimate company that offers both full-time and freelancing opportunities. However, you should always apply for these positions directly on their website. There are scammers out there who try to use Appen's name to promote their fraudulent opportunities. These are known as recruitment scams or imposter scams. You can read more about it here.
Wondering what real-life people are saying about working from home for Appen?
Appen has a 3.7 out of 5-star rating on Glassdoor. Many workers say they like the flexibility and freedom they set their own schedules. Others commented that the guidelines for the tasks are stringent, so you'll need to follow directions carefully.
On Indeed, Appen gets a 3.5-star rating. One Appen employee said, "The pros are the flexibility and pretty simple work depending on the task. Great for retirees, college students, and stay-home-parents. Cons are depending on the task; the pay is low. However, I'd rather have some pay than no pay."
Reddit also has a thread with users discussing their experiences. One Reddit user said, "I love the flexibility and decent pay." However, another reader said, "I started on Appen recently, and, at least for me personally, I don't think it's worth it. The pay isn't much, and there aren't a lot of tasks."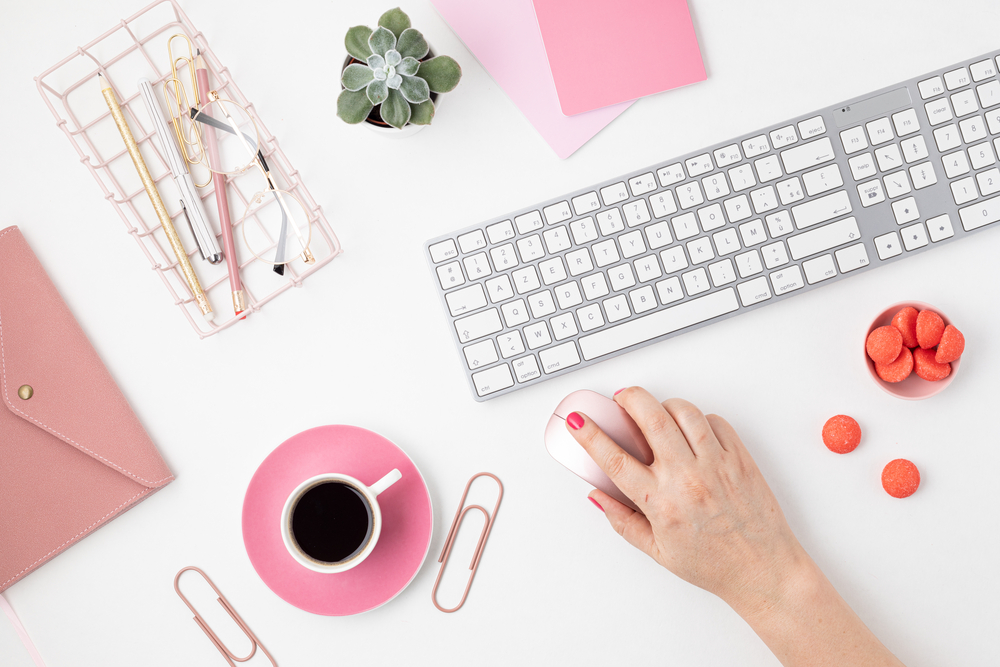 Pros and Cons of Working for Appen
Pros:
You'll make money by completing short and easy gigs.
There are no fees, and it's easy to sign up.
No experience or qualification exams are required for simple microtasks.
Hourly pay instead of work per project.
It's flexible, and you can set your own schedule.
A variety of opportunities are available.
Cons:
You only get paid only once a month.
Sometimes pay may be lower, depending on the task.
There may not always be work available.
You need to qualify for longer-term and part-time projects.
As a Contributor, you'll be working as an independent contractor, so you are responsible for your own taxes.
How to Apply
To apply for Appen's work-from-home job offerings, click here, then select the appropriate project for your skills. Then, fill out your personal information and choose your country of residence to register. You'll also need to verify your email address before getting started. After this, the team reviews your profile to see if there's a project that fits your skills. You'll also receive a link to the Appen Projects Page that lists all of the tasks that are available to request.
Alternatives to Appen
Since Appen may not always have remote jobs available, you can sign up with other crowdsourcing platforms. The types of jobs are similar in nature, are also independent contracting roles, and allow flexible scheduling. Again, these work-from-home opportunities don't pay a ton, but they are a viable way to make extra money on the side.
Companies to explore include:
Appen Review Summary
If you're looking for an easy way to make some extra money from home, Appen is a legitimate company to team up with. Little to no experience is required to join, and you'll make money doing things you might already do online for free. Appen has lots of paid work to keep you busy.
You'll just need to keep realistic expectations and know that this isn't going to replace your full-time job. However, it can be a decent, part-time side hustle where you can set your own schedule.
For more part-time side gigs, check out this post.
Originally published April 20, 2022. Content updated April 2023.