If you need to make a little extra money, check out these ideas and learn how to make $100 a day to boost your budget.
$100 a day can certainly go a long way. You can buy groceries for the week, sink some cash into investments, or even buy that nice pair of shoes you've had your eye on.
There are many other things you could do, too, including paying off credit card bills and outstanding debt. You could start an emergency fund, which is also a must-have financial goal. Or, perhaps you could work toward that dream vacation you've had on the back burner.
Without a doubt, learning how to make $100 a day can seriously impact your life in a positive way.
Whether you're looking for some quick extra cash or have a financial goal in mind, this article has some great ideas for how to make $100 a day.
How to Make $100 in a Day: 26 Creative Ideas
There are a ton of ways that can make you $100 a day online or locally. As you read through the list of ideas below, think about what would work best for your lifestyle.
Some activities can be done in your spare time, like while watching TV, while others require a more significant commitment. Choose something that you can dedicate the appropriate amount of time to and be consistent with so that you hit your $100 target.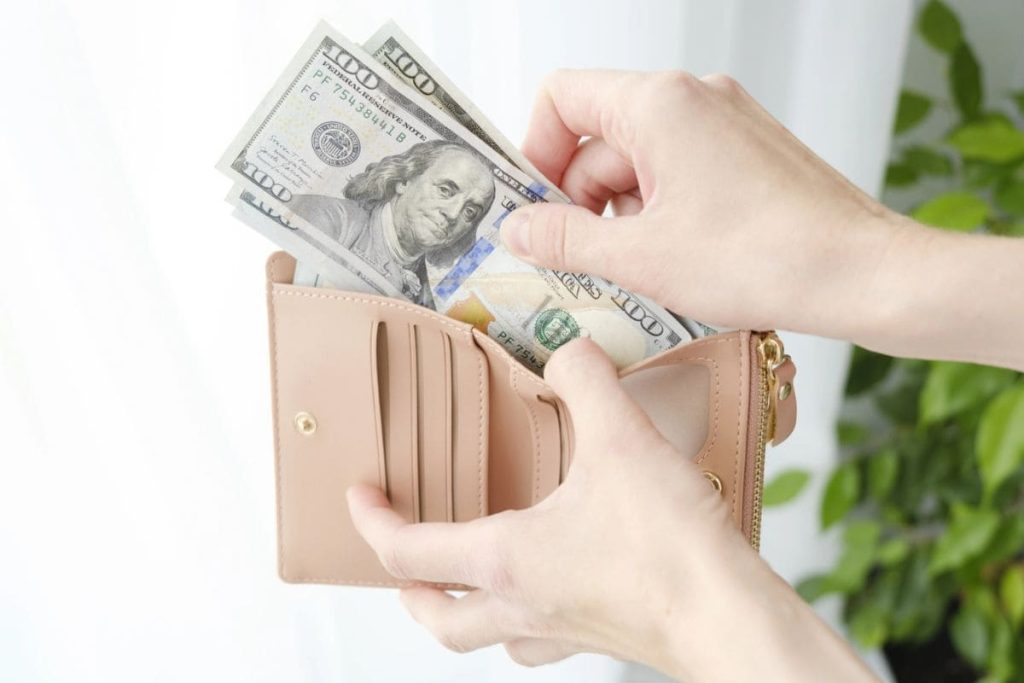 1. Test Websites
After creating a new website or adding new pages, web developers need someone to test it and ensure there are no kinks. This could mean link testing, user experience, aesthetics, and your overall impression of the website.
To test websites, you will need a computer with a webcam and microphone, as some websites will want to discuss your thoughts one-on-one. For this gig, you should be able to communicate your thoughts clearly and be relatively tech-savvy.
Check out websites such as Respondent (see a full review of Respondent here), Ferpection, and User Interviews.
To make $100 a day with website testing, you'll need to complete multiple gigs within the same day. The best way to achieve this goal is by signing up with multiple platforms, as testing opportunities are sporadic.
2. Sell a Product
Do you have a crafty side? Perhaps you love upcycling vintage furniture or creating pottery. There are many people out there who would love to buy your products. With a little bit of strategy and marketing, your products can fly off the shelves faster than you can make them.
Etsy is the most popular platform for crafters and finding local sellers. Other options include Facebook Marketplace and Instagram and Facebook shops if you can create a following.
Need some product ideas? Check out this list of the most profitable crafts to make and sell!
3. Make Digital Products
If you have the talent and the right technology, digital products can be a fun way to make art and some money, too.
Putting time and effort into making one digital product is worthwhile since you can sell it multiple times. As long as people want it, you can keep selling it!
Hosting the product on your blog is an easy way to market and sell your digital products.
No blog? No problem! Upload artwork to Etsy as either an instant download or as a print you will ship out. Redbubble is one great option. Or check out Merch by Amazon, where you can put your designs on different clothing items, and Amazon will take care of the printing and shipping.
4. Focus Groups
It isn't a dream world – you can, in fact, get paid for your thoughts! Focus groups usually take 1-2 hours and consist of answering questions about a specific product or sometimes subjects such as politics. These sessions can take place in person or online.
Check out this post to learn more about focus groups, how to find them, and how to make $50-$150 per hour in focus groups.
Another alternative is to take online surveys. These tend to pay less, ranging from cents to more than $100, depending on the depth of the study. Good survey sites include Survey Junkie or L&E Research.
5. Deliver Items
Now more than ever, people are taking advantage of the ability to have just about anything delivered right to their doorstep. If you have a car and know your way around town, many delivery-based side hustles are available.
For sociable people, working for a driving service such as Uber or Lyft allows you to drive other people around town in your free hours. On a busy night, you can make well over $100.
If you prefer to drive solo, food and grocery delivery apps such as Uber Eats, DoorDash, or Instacart allow you to deliver food to people during your off-hours.
Finally, Amazon's Flex program allows you to use your vehicle to deliver packages. You use your phone and set your own hours.
Delivery options are great if you have some spare time and want to make some easy money – all while being out and about!
6. Become a Virtual Assistant
With more and more businesses moving online, becoming a full- or part-time virtual assistant is a viable way of making $100 or more daily. Virtual assistants complete administrative tasks for business owners, such as answering emails, scheduling appointments or interviews, data entry, and more.
Virtual assistants can also be creatives who help with writing, social media, graphics, and website management. Essentially, you're doing the work business owners don't have the time to get done by themselves!
Depending on your skill level, you can make up to $40.91 an hour (according to Indeed) working as a virtual assistant.
Here's more info about how to start working from home as a virtual assistant, as well as an extensive list of VA services you can offer clients.
7. Teach English Online
From the comfort of home, you can connect with students worldwide by teaching English online. With most sessions paying $20 per hour, a single session can help you achieve your goal of making $100 a day. Popular websites for English tutoring include Preply and VIPKID.
Teaching English online often requires a bachelor's degree, other secondary education, or training. A webcam and a good microphone will also be necessary for the session to go smoothly and uninterrupted.
This side hustle is not only lucrative, but it's incredibly fulfilling as well. Seeing someone grow their knowledge with your help will have you signing up for more and more students!
Read more about teaching online to see if it's a good fit for you.
8. Complete Small Tasks
Sometimes, you only have a few minutes at a time to make some money. That's okay! Many websites offer cash for completing quick and easy tasks businesses don't have the time for.
Small tasks can include data entry, phone calls, research, or even running errands. Depending on the website, you can list your services for people to hire you or choose from specific business listings.
Depending on the types of small micro jobs you want to do, there are several websites where you can find work. Check out GigWalk, Course Hero, Upwork, and JustAnswer, just to name a few.
9. Dog Walker
If you're already someone who enjoys a daily stroll, why not make some money while doing it? People love their dogs and are always willing to invest money to ensure they get proper care while they are away.
Dog walking apps like Rover and Wag! connect pet owners with fellow pet lovers for services such as dog walking, pet sitting, and even doggy daycare. Of course, you can also try to find some local dogs in your area for convenient walking and to work as a pet sitter.
10. Babysitting
Like dog walking, babysitting is another quick and easy job to pick up for days or evenings when you have spare time. It's not just a gig for teenagers! Sittercity is a website that connects people with those looking for a sitter and other child care services. In addition to babysitters, it advertises pet sitting and senior care too.
You can also advertise your services locally at a community center, on bulletin boards, or websites such as Facebook Marketplace or Craigslist.
11. Write an eBook
While this one will not get you $100 immediately, an eBook can be an excellent form of passive income. Is there a topic that you are super knowledgeable or passionate about? Writing about a subject that requires little research will make the book a worthwhile project. Sink some hours into it now and reap the benefits later.
If you already have a website or blog, you can sell your eBook directly through it. Otherwise, Amazon's Kindle Direct Publishing program allows you to sell eBooks and paperback books online through their website.
If you need help with your eBook pricing strategy, PublishDrive has a helpful table on pricing and royalties for Amazon, Barnes & Noble, and Apple Books.
12. Sell Stock Images
Selling stock images is another great passive income option for those passionate about photography. Stock images can range from a simple photo of a smiling model to industrial equipment.
Capturing a few good photos daily and uploading them to stock websites such as Getty Images can earn you a ton of money over time.
While a good quality camera will take your stock images to the next level, it isn't required. Phone cameras these days have fantastic quality and are always in our back pockets for moments when you see a photo opportunity. If you have good lighting and proper framing, you're good to go!
13. Earn Money Blogging
Have you ever dreamed about starting a blog? The options for creating your own blog are nearly limitless. It's quite simple to write blog posts, thanks to websites like WordPress or Squarespace. Write about a topic you're passionate about so that the words and the work come easily!
It can take some time to build up a list of loyal readers, but promoting it on social media and working on your search engine optimization can help you get eyes to your blog sooner. Once you begin to get eyes on your content, you can make plenty of passive income and hit that $100 a day goal!
Most bloggers earn money in a few ways. Display ads (like Google Adsense) are advertisements that automatically populate your site, and you can make money per view on your website. Affiliate marketing is when people click on your link to lead them to another website where they purchase a product. You then earn a commission for the sale for leading them there!
You can also make money via sponsored posts. Companies may pay you to mention them in their post or to use and review one of their products. These are just a few ways you can make money just by starting a blog, amongst more!
14. List on Airbnb
Airbnb has taken the world by storm and has become one of the most highly sought-after forms of side income. If you work full-time and don't have much free time to put into working a side hustle or part-time job, renting out property on a short-term basis can earn you plenty of income.
The reality is that most people don't have a whole home or vacation property they can quickly list on Airbnb. There are other creative ways you can list on Airbnb. Besides listing out full apartments or suites, you can rent rooms and extra space. Especially if you live in a city, you can rent out a spare room on Airbnb that you might not use in your current home or find a house with an extra room for this purpose.
Airbnb also allows you to list tourist experiences if you don't have any space available. Be a tour guide in your city!
15. Become a Social Media Manager
If you love the world of social media, you can make a career working as a social media manager. All businesses need a social media presence these days, and most don't have the capacity or time to run it themselves. So, they outsource their content creation and management to a social media manager!
Ideally, all you need is an internet connection and a phone to make this job work for you. It works well for those who want to set their own schedule and work wherever the world takes them! You can specialize in specific platforms and types of businesses or do it all.
16. Rent Your Car
Do you work from home? Or have multiple vehicles in the family? You can make good money renting out your car when you don't use it! Similar to Airbnb, Turo is a peer-to-peer car-sharing program where you can list your vehicle, and people can rent it out on a short-term basis.
While you may have to adjust your insurance to accommodate extra drivers, it's well worth the additional costs. There's a high demand for rental cars, especially in large cities and touristy areas. More and more people are turning to Turo to find a vehicle to use for their trip.
17. Become a Freelance Writer
If you have a way with words, working as a freelance writer can be a great side hustle to make $100 a day or even a way to earn a full-time income.
Many businesses need writers to write blog posts, product descriptions, newsletters, websites, social media captions, printouts, instructions, and so much more. You can find your niche by writing about your favorite things and then begin pitching your services to companies or looking on job boards for opportunities.
You can find plenty of freelance writing jobs on platforms like Upwork or Fiverr. Through Upwork, you can apply for gigs posted directly by companies looking for writers. With Fiverr, you can list your specific types of services, and people can hire you for your services.
18. Host a Garage Sale
Sometimes, you just need some quick cash but don't want to commit to a full-time job or side income. Garage sales are an effective way to not only make $100 in a day but also declutter your home and find a new life (and home) for items you don't need anymore.
Make the most out of your garage sale by advertising it locally. List the garage sale on platforms like Craigslist or Facebook Marketplace. Place posters and signs in your neighborhood to encourage people driving by to stop. You can also try coordinating with your neighbors to host a garage sale so that it becomes a bigger event and more people will stop by.
19. Sell Clothes Online
Another way to make $100 a day is by selling your clothes. Most of us have tons of clothes in our closets that we haven't worn in months or years. Go through and see what you don't wear. Then, you can take the clothes to a consignment store or sell them through apps like Depop or Poshmark or by listing them on Facebook Marketplace.
Some people even turn reselling clothes into a full-fledged side income. They keep an eye out for good deals at thrift stores and consignment shops and try to resell those items by getting them into the hands of people who don't feel like searching for themselves!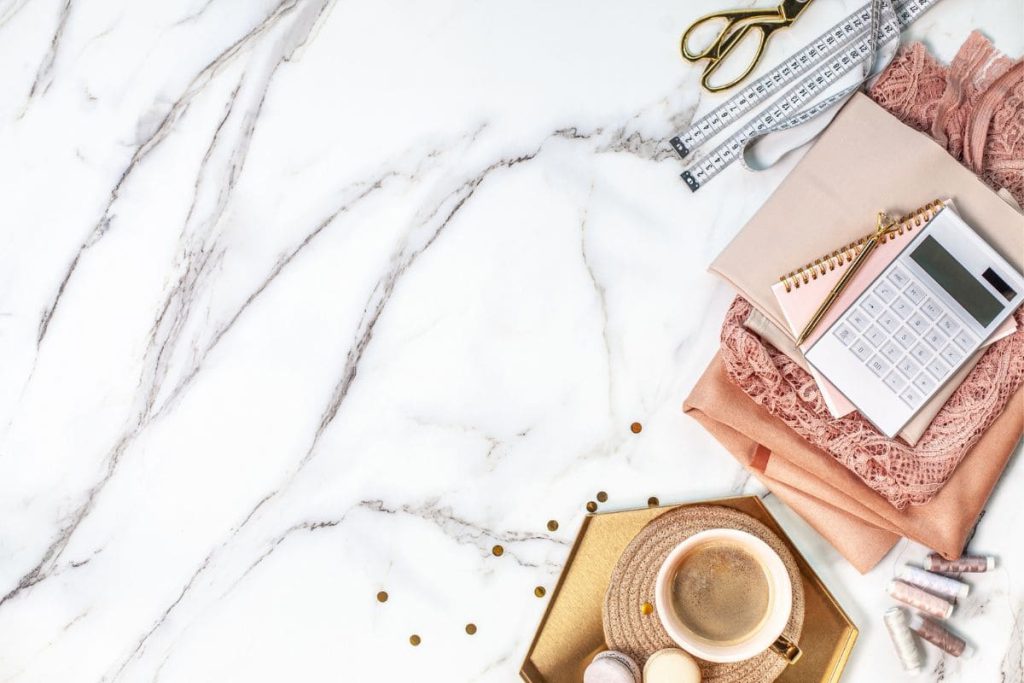 20. Start a YouTube Channel
If you love to film content, you can make money by starting your own YouTube channel. As a video creator, you can earn money by allowing ads to play before and during your videos. For every video and ad view you get, you earn money. Once you build up your videos and viewership, it can really add up!
There are all kinds of videos on YouTube that do well. Some people are very personal and use it to document their day in what is known as vlogging (video blogging). Others use it to leave behind their reviews or thoughts on products. Some provide educational videos, while others create comedy and skits. The possibilities are endless!
21. Become a Makeup Artist
One fun way to make $100 a day is by offering your services as a makeup artist. Makeup artists can be self-taught, get on-the-job training at a makeup counter, or you can specialize in an area like cosmetology or eyelash extensions, which will require specialized training and licensing.
Once you have the right skills, you're all set to make your own hours and begin finding customers. Makeup artists can rent a room, work out of another esthetician's studio, work from their home, or go straight to the customer's house. According to Online Makeup Academy, makeup artists can earn $300-$400 per day!
22. Graphic Designer
Do you have an eye for design? If you enjoy designing visual items such as brochures, ads, book covers, or websites, graphic design is a terrific way to earn $100 a day (or a full-time income) from home.
You can go one of two routes to break into the field: attend graphic design school and get a degree or become a self-taught graphic designer. Once you've completed the necessary training and are ready to take on clients, you can find remote work through sites such as 99designs, FlexJobs, or Upwork.
23. Become a Tutor
If you have expertise in a subject (ex: math, English, biology, etc.) and the desire to help others, you can make $100 a day by working as an online tutor. Tutors are in high demand, and you can work part-time or full-time to earn as much or as little as you want.
Decide whether you want to help students understand certain subjects or if you'd prefer to help them prepare for important standardized tests (ex: the SAT). Once you make your choice, you can find jobs that suit you through companies such as Kaplan, Studypool, PrepNow, and Stride.
24. Test Products
Believe it or not, you don't need to be an influencer with thousands of followers to make money testing products. Companies need real people to test their products and provide honest feedback, and they're willing to pay for it.
If this is something that appeals to you, it's important to note that you are more likely to earn compensation through gift cards and free products than in cash. Check out User Interviews, Opinion Outpost, or Toluna.
25. Bookkeeping
If you enjoy working with numbers, you could make $100 a day in just 3-4 hours as a bookkeeper. This field is in high demand because companies and entrepreneurs need help ensuring their financial books are in good order to file their taxes properly.
As a remote bookkeeper, you can start your own business and have your own clients, work directly for a company, or you can find contract work through online platforms like Belay and VaVa Virtual Assistants.
26. Join Cash Back Programs
Do you love to get the very best deal possible when you shop, or do most of your shopping online? Take advantage of cash back programs where you can earn cash back on shopping, gas purchases, and even going out to eat.
Plus, many of them offer a welcome bonus for signing up as well as referral bonuses when you get friends and family to sign up (and shop), too!
Using cash back programs through your credit card or bank and sites like Capital One Shopping and Rakuten can help you make a $100 a day.
Final Thoughts to Make $100 a Day
This list is just the tip of the iceberg and only covers a few of the many ways to make $100 a day. It's all about getting creative and being opportunistic with your time. A couple of hours can go a long way to helping you achieve your financial goal!
Give a few of these a try. Find out what you enjoy the most and what makes the most sense for your lifestyle, and you'll be well on your way to a wallet full of extra cash.
Originally published June 21, 2021. Content updated November 2023.