What if you could make money simply by giving your opinion on apps and websites? Last month I made an extra $130 in under two weeks while sitting in bed.
UserTesting is one of my newest favs for bringing in extra cash, and the best part is, there are no restrictions. You can make money in bed, sitting on the couch, or sitting at the airport. I made $10 in less than 10 minutes, picking up my little girl from school. I turned the school pick-up line into cash, and it was the easiest thing to do! Immediately, I was hooked!
In this UserTesting review, I'll cover how to become a tester, what you'll do, how to make cash, and what it's really like to be a participant.
What is UserTesting?
UserTesting is a "human insight platform" that allows businesses to collect instant feedback regarding their products and services: all provided by you.
UserTesting provides the fastest way for companies to get quality insight from humans (like you!) so that they can create and sell their final products.
Many well-known brands utilize UserTesting. From Samsung to Adobe, CBS, and HP, many brands you already know are looking for your opinion on their next product!
UserTesting simply provides the platform for businesses to test out their products and ideas to the general public prior to the release of the final product.
Your opinion allows the design team to uncover any customer experience issues and address those issues before the final product is released.
How to Sign Up With UserTesting
Getting setup with UserTesting is simple! You'll need to have a PC or Mac, smartphone, or tablet and a high-speed internet connection that meets their requirements.
You also need to be English speaking, 18 years or older, and from the US, Canada, UK, South Africa, Saudi Arabia, Australia, India, or one of the 35 qualified countries in Europe, Latin America, or the Asia Pacific.
Here's how to sign up with UserTesting:
Download the app.
Create your profile: submit your email and take a quick sample test to join their global network of trusted contributors.
Start browsing and answer screening questions to match yourself with test opportunities.
Share your opinion about the apps you test and help improve their products and services!
When I first began UserTesting, I was a bit frustrated that I didn't find a match when I took the initial questions. I discovered that the screener questions vary from test to test and that as time passed, I was able to take the screener questions more quickly and find matches faster. Tests are released constantly, so keep an eye on your dashboard if you don't initially qualify for a certain kind of test right away.
How Much Money Can You Really Make on UserTesting?
Making money with UserTesting is one of the easiest things I've done in a long time! You can access tests from either your smartphone, tablet, laptop, or all three and make money for your opinion. It's that simple!
Before taking paid tests, you'll need to qualify by taking unpaid screeners. These screeners are used to ensure that you'll be a good fit for the actual test.
Getting paid on UserTesting is pretty straightforward as well. Here's a quick breakdown of how much you'll get paid every time you take a test with UserTesting:
For every 5-minute test you take, you'll earn $4.
With a 20-minute test, you'll earn $10.
For live interviews, you can really cash in. You'll make anywhere between $30 to $120.
How Often Do You Get Paid?
Making money on UserTesting is as quick and easy as they come. For starters, you'll need an active PayPal account. Payments are sent automatically via PayPal precisely seven days (to the minute) after completing the test successfully. A successful test is dependent upon the completion of the test.
So, for example, if you completed a test on a Wednesday at 3 p.m. EST, you can expect payment the following Wednesday around 3 p.m. EST.
What Types of Tests Can I Expect to Take?
The types of tests you'll take will vary. Below are a few examples of tests I've come across:
Testing how an app works and walking the company through your experience using it.
Giving your opinion on website branding, images, and functionality.
Sharing your understanding of the layout of a companies website.
Going through the experience of an online shopping website, from researching the product to walking through the purchasing experience.
When you log on to take a test, the UserTesting platform will give you prompts as you explore the site, and you will record yourself completing the task or answering the questions. Some common prompts are:
What do you think this site is for?
What's the first thing you notice?
Find "X" product on the site. How easy was it to find what you were looking for?
There are no wrong answers! What's important is that, in addition to answering the question or completing the task, you take the time to thoroughly explain your reasoning. The researchers studying your test will take responses from all of their testers and sort them into common themes, or "buckets." This helps researchers discover what's working and what needs improvement on their site or app.
How Many Tests Are Available on UserTesting?
The number of tests you'll have access to will depend on business needs, but on average, you should receive about five or more tests on your dashboard daily.
As a new tester, I found that the tests are constantly refreshed on both the UserTesting app and the desktop version. I tend to favor the app for accessibility reasons, but either version performs the same way. The number of tests that show up in your feed depends on your UserTesting rating, which companies give you after you complete a test. If you don't have a rating, you'll get several tests in your feed to build your experience being a tester for companies.
The Best Tips: Getting Selected for UserTesting Inquiries
As a UserTesting participant, companies can rank your overall performance on tests you've taken. Your performance is based on a 5-star rating scale. The higher number of stars you have, the more tests you're shown in the queue. Below are some "insider tips" for ensuring you have access to as many tests as possible:
Be consistent: If you don't meet certain criteria during the screeners, keep going! The more you screen, the more chances you have to qualify for a test.
Before taking the test, check your environment and ensure you're in a noise-free room with excellent audio quality. Using a microphone is highly recommended to provide the best outcomes on tests.
Most tests utilize a screen recorder. You'll want to close all unnecessary windows on your desktop and phone that you don't want to get recorded.
When providing feedback, speak clearly, loudly, and frequently about your experience.
Silence all of your personal notifications, texts, or any other messages that may come through and interrupt the test as your take it
Remember: Companies are relying on your opinion. Provide ample feedback and comments about your user experience.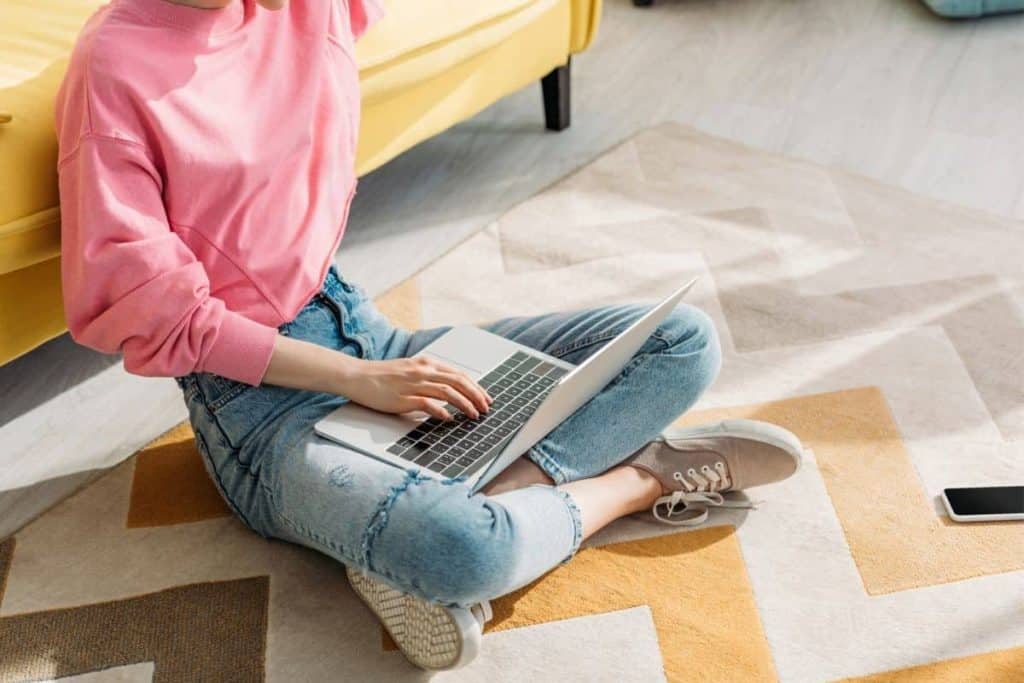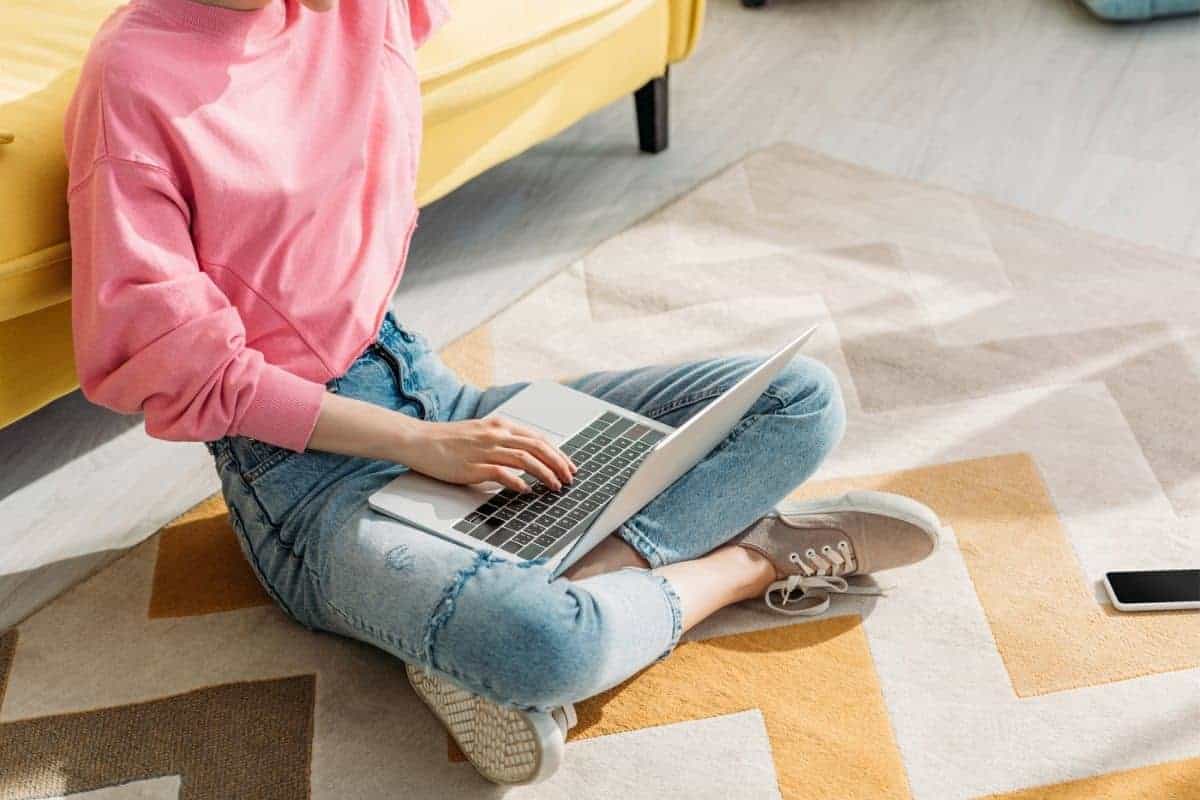 Benefits of Being a Website Tester with UserTesting:
Aside from making extra money with UserTesting, becoming a tester has a lot of benefits. Here are a few:
Weekly compensation
Extremely user-friendly platform
Email notifications alert you instantly to newly available tests
Several tutorials to provide practice before taking the actual tests
Earnings are determined by how often you check in with available tests.
You can access UserTesting via an iPhone, tablet, Mac, or any other tech device.
The closer you live to the United States, the more opportunities you'll have.
Clear guidelines for testers
UserTesting Review Wrapup
Since becoming a "tester" on UserTesting, I've been able to take in almost $200! That's pretty incredible for just "hopping on" whenever I found the chance. So, whether you're on a tablet, mobile device, or smartphone, you can make extra cash with UserTesting! If website testing sounds fun, be sure to check out Holly's full review on the topic and 19 companies you can sign up with!