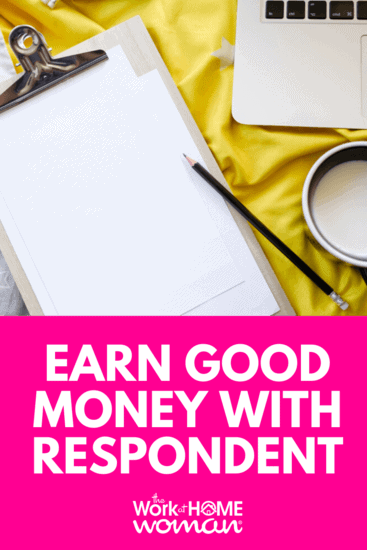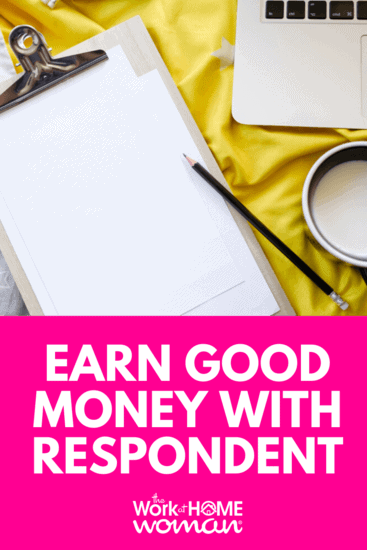 I've been participating in focus group studies since I was in college (and that was a long time ago)! The first one I did was for a radio station. For two hours, I listened to snippets of songs and rated them on a scale of one to ten. For my time, I earned $100 in cash! I've been doing focus group studies ever since and for good reasons — they pay well, and they're fun!
A few years ago, a gal in my local business group told me that Respondent was looking for focus group participants for a web-based service I was using. The survey paid $200 for a 90-minute interview, so I applied. They didn't select me for this project, but there have been others that I've done over the years.
What is Respondent?
Respondent is a research platform that recruits focus group participants, survey takers, and website testers from around the globe. They work with a wide range of companies like SendGrid, GoDaddy, Dropbox, Microsoft, Airbnb, and Allstate, and connect them to consumers who can give them feedback on their products and services. The majority of their studies revolve around professionals and the various tools and resources they use in their day-to-day work life. But, occasionally, they'll have household brands and everyday usage studies too (I just completed one for a beauty brand).
How Do You Participate in Respondent Surveys?
Getting started with Respondent is easy and free. All you have to do is create an account with your email address, LinkedIn account, or Facebook account. Once inside the platform, you'll fill in some basic information such as contact details, employment status, social profile links (Facebook, Twitter, LinkedIn, and Instagram), and demographics. You'll want to be sure to include your social profiles because it helps researchers verify your identity and increases your chances of selection. Once your information is complete, you can start browsing projects.
Each day you're allowed to apply for a maximum of ten projects. When you find a study that you're qualified for, you'll answer a few simple survey questions, and then you wait. If chosen to participate, you'll receive a text message and notification in your dashboard with a link to the study.
The process can be slow and discouraging if you're not chosen to participate right away. I suggest logging in a couple of times a week to browse studies and apply for relevant projects — that way, you always have a steady stream of work in the pipeline.
How Much Can You Make With Respondent?
According to their website, most surveys take between 30-90 minutes, and the average payout is $60-$140 per study. As you can see from the image below, payments, and time commitments for studies vary greatly.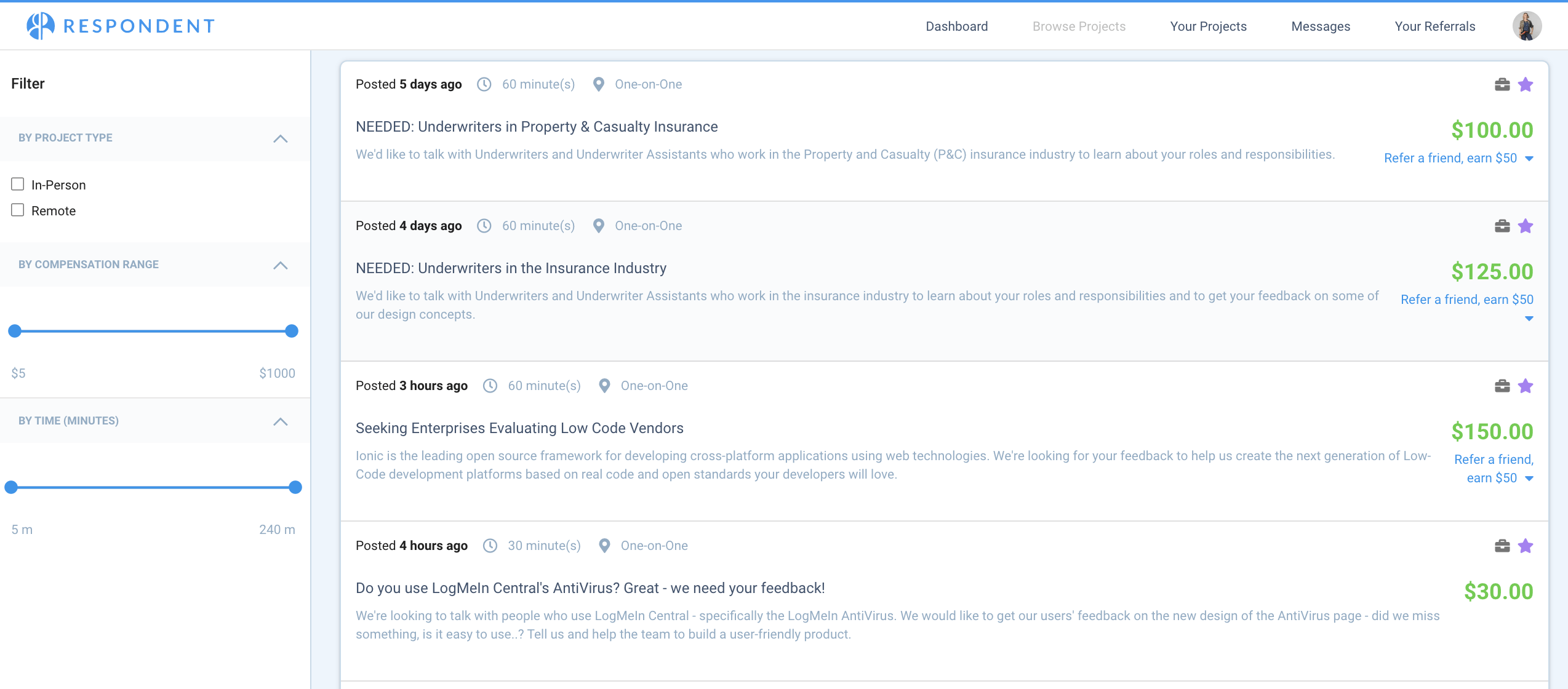 I think the three most significant factors in determining pay rates are the length of study, the type of participation, and the availability of the target demographic. As you can see in the image above, you can filter studies by these factors.
Here are the different types of projects you can participate in:
Online Focus Groups
Quantitive Studies
One-on-One Discussions
Unmoderated Studies
Diary Studies
Telephonic Interviews
In-Person Studies
Once you've completed your task, the company that conducted the study will verify your submission. They may ask for clarification on answers if something isn't clear. Once the submission is accepted, they, meaning the researcher, will issue payment via PayPal based on their pay schedule.
Another way you can earn money with Respondent is by recruiting others to the platform. For each person that you refer and that completes a study, you'll earn $20 for general platform referrals, and $50 for specific study referrals. Payments are made via PayPal, and you must reach a $75 threshold for payment to be issued. Referral bonuses are subject to fulfillment fees, which I'll talk about below.
What I Think of the Platform
To give you an idea of how Respondent works and the timeline for projects and payment, I recorded the details of my most recent study.
I took a screening survey on January 15th for a website testing gig for a beauty brand, which took 45-minutes and paid $25.00 for completion. Side note, unmoderated studies tend to pay less, but I prefer doing these since they are more flexible, and I'm not being recorded via audio or video.
On January 21st, I received the invite to participate in the study, and I ended up completing it on the same day. Then on January 23rd, the mission was confirmed, and I received payment on February 4th via PayPal for $23.75; Respondent takes a fulfillment fee of less than 5% or $1 minimum.
Personally, I enjoy doing studies when I have free time. They're easy and interesting, and it's a nice way to earn a little extra pocket cash. I've had some users tell me they've had difficulty logging into the platform and that they had to clear their cookies and cache and try multiple times. I had to verify my email address three times before it stuck, but to me, these are minor annoyances that I can get past.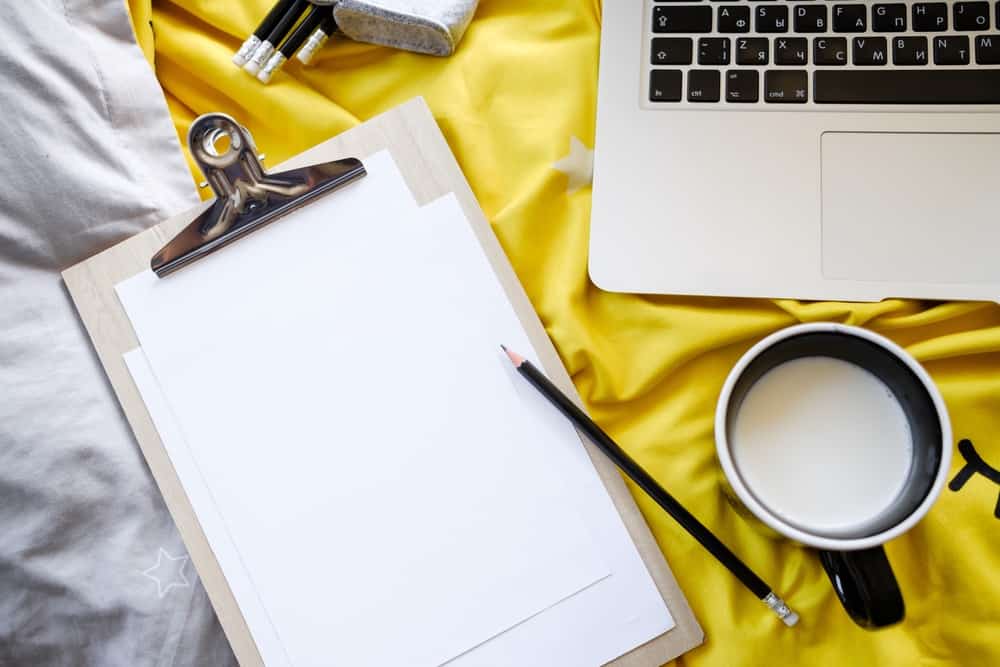 Other Respondent Reviews
Here are some testimonials from readers who have made money using the platform:
Thank you so much for sharing all of your remote work resources. I'm from the states but have moved to Ireland for graduate school. I figured it might be harder for me to find remote work from abroad, but I just received my first payment from Respondent! I'm delighted! I would not have known about them if it were not for you. I look forward to doing more surveys with them, I find that they're really fun! – Christina
Thank you, Holly, for introducing me to the Respond survey platform. I was given an assignment, and it paid well and worked out great. Thanks again for your thoughtfulness and your kindness. – Terrilyn
I have just received my very first payment from participating in Respondent's case study interview! It was all online, remote, and finally proves to me that I can make money online! I was always doubtful if I could earn anything as I am living in Hong Kong, and I rarely qualify for any opportunities. I kept trying to register for everything from your lists that allowed me to do so and learned about Respondent from your post back in June. Now in September, this was the first opportunity that actually matched me and paid an amazing $150! – Nadya
Is Respondent Legit?
Having done studies through Respondent, I can tell you 100 percent that Respondent is legit. But to ease your worries here's a little bit more about the company. They are a NY-based company that was started in 2016 by Jack Pratten, Harri Thomas, and Pierrick Ganon.
Conclusion
If you're looking for a fun way to make some extra money online, Respondent can be an excellent way to do so. You're not going to get rich, but it is one of the better-paying survey, website testing, and focal group study platforms. If you're willing to do in-person or one-on-one studies, you can earn bigger payouts. The key to being successful with this platform is patience and persistence.
Want to do studies on Respondent? You can sign-up here!
What questions do you have about Respondent? Have you done a survey or study through Respondent? Drop us a note; we'd love to hear from you!