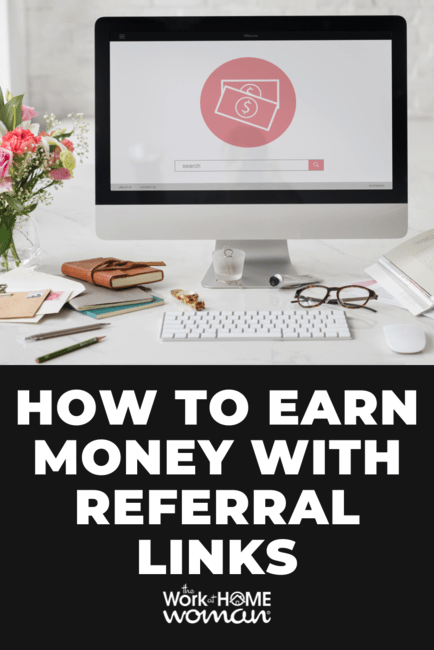 If you're looking for the best refer-a-friend programs, keep reading; we have a huge list of ways to make extra money and earn freebies with referral links.
It's incredible how much technology evolves and changes every day. Remember when we used to clip coupons from the Sunday newspaper and look for recommendations in Consumer Reports Magazine? Now we check our inboxes for daily deals, grab coupons from our smartphones, and search online for recommendations.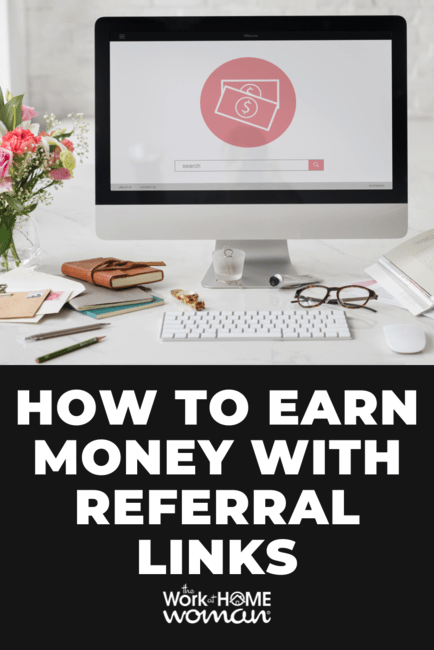 With all these technological advances, companies are looking for new ways to introduce consumers to their products and services. One such way that they are doing this is through referral links and refer-a-friend programs.
Instead of paying money for traditional advertising, brands offer freebies and cash incentives to consumers who spread the word about their products and services.
The cool thing about making money with referral links is you don't need a website to spread the word. You can do it via your social media profiles, text messages, and email accounts.
How Do You Get Started with Referral Reward Programs?
The first thing you need to do is get an account with the referral company. Once you set up your account, they'll provide you with a unique referral link that tracks when friends and family members sign up through your tracking link.
You then share your links via email, text, online, and social media sites like Twitter and Facebook, and when a friend signs up and does the necessary action, you'll be credited with cash, points, credits, or the like.
Are you ready to earn free swag and make money with referral links?
Top Ways to Earn Rewards and Money With Referral Links
1. Dabbl
Dabbl is a smartphone application individuals can use to earn points by watching videos and taking surveys. It takes 5,000 points to earn a $5.00 gift card, and retailers include stores like Amazon, Starbucks, Target, and Walmart. Another way to earn points with Dabbl is by referring people to the app. For each successful referral to the app (a person who signs up and earns 1,000 points), you'll earn 10 referral points.
2. Mobee
Mobee is a smartphone app where you can earn points for completing small mystery shopping missions. These missions usually consist of going to a store, taking multiple photos of a product display, and then answering a few questions on the app. For each mission you complete, you'll earn points that can be used to purchase gift cards from companies like Amazon, Starbucks, Visa, and more. And when you refer your friends to the app, and they complete their first mission, you'll both earn 300 points which equals $3.00 in gift card value. If you'd like to test the Mobee app, use my referral code J2KN to get 300 points when you complete your first mission!
3. Dosh
Dosh is a smartphone app that gives you cash back at participating retailers. Just download the app, connect your credit card, and when you shop at a participating store or restaurant — you'll earn a percentage back on your purchase. You can also earn $10 for each friend you refer to Dosh (when they link their credit card). The thing I love about this app is it's totally passive since it's directly connected to your credit card. You can request payment once your account reaches the $25 threshold, and you'll earn $5.00 for connecting your credit card to the app.
4. Drop
Drop is a smartphone application that rewards you for shopping. All you have to do is download the app and connect your credit card via their secure (256-bit encryption) application, and each time you make a purchase at a participating retailer, you'll earn points. You can also earn points for referring your friends! With your referral link, you can give friends 5,000 Drop points ($5), and you'll earn 5,000 points ($5) when your friend joins and links their card. Points can be redeemed for gift cards from Starbucks, Aerie, American Eagle, iTunes, Gap, Old Navy, Nordstrom, and many more!
5. Rakuten
If you like getting discounts in the form of cashback, this next one is for you! Formerly Ebates, Rakuten is an online shopping and cashback website. Just create an account, click on the retailer you want to shop with, and you'll earn a cashback percentage on your purchase. As a new member, you'll receive an additional $30 cashback bonus when you make your first $30 purchase within 90 days. Refer your friends and watch your earnings really add up! For each person you refer to the platform (that joins and spends $30), you'll earn a $30 referral bonus — which means you can earn unlimited cashback referrals! I've been using Rakuten since 2013, and during that time, I've made over $2,984 from online shopping and referral bonuses! For more cashback sites, check out this blog post.
6. Athletic Greens (AG1)
I recently started using Athletic Greens. I friend has recommended it to me, and so I decided to try it out. I've been taking Athletic Greens for about 3 months now, and it's been a great addition to my morning routine. It's especially helped my hair and nails grow faster, and I have more energy. AG1 has 75 different vitamins, minerals, and nutrients to support peak health. When you sign up with my referral link, you'll get Vitamin D3+K2 and 5 free travel packs of AG1 from your first purchase! Then once you're signed up, you can refer your friends and family, giving them the same offer, and you'll get a $15 AG1 store credit!
7. Ibotta
Ibotta is a smartphone app you can use to earn money when you go shopping. Before you head out on a shopping trip, complete the tasks related to your favorite brands and companies. Go shopping, scan the barcodes of the items you purchased, and snap a photo of your receipt, and you'll earn cashback rewards. You can also earn money by referring your friends to the application. Generally, you earn $10 per friend you refer when they redeem an offer, but some months, they have special initiatives going on, so you can earn even more. I've been using Ibotta for a few years now, and I've earned over $2,463 using this app for coupons and referrals.
8. InboxDollars
With InboxDollars, you can earn cash for surveys, reading emails, playing games, redeeming coupons, searching the web, shopping online, and referring friends. Membership is free, and you'll receive a $5.00 bonus just for signing up. With their referral program, you'll earn 10% of your referrals' qualified earnings — which could mean a handsome payout just for referrals! You do need to earn $15 before you can request a payout, and payouts are made via check or Visa card. InboxDollars has a 4.2-star rating on Trustpilot.
9. Instacart
Instacart is a service that will shop and deliver your groceries to you. I was hesitant to use this service because I'm picky about my fruits and veggies, but it's been great! It saves me so much time, plus I hate grocery shopping! With Instacart, you can refer your friends to the platform, and when they sign-up and place their first order, they'll receive $30 off their delivery, and you'll earn $10 in Instacart credit too. There is no limit to the number of customers you can refer to the program.
10. Lyft
If you're a Lyft user, you can earn $15 Lyft credits by referring your friends and family to the app. When you're in the app, click on rewards and scroll down to free rides. When you click on free rides, you can invite friends and family with your referral link. With this program, your friend gets $15 to use on the app, and you'll get a $15 Lyft credit too. Users must be new to the platform; established users are not eligible for the credit.
11. DoorDash
If you're looking to have a date night in, check out DoorDash! They deliver food from participating restaurants, alcoholic beverages from liquor stores, and even coffee and desserts from your favorite establishments! It's been especially nice during COVID when we didn't feel comfortable going out to eat but still wanted to have a special treat. Once you have the app downloaded, click on the person icon, and scroll down to refer friends. For each friend that downloads the app and makes a qualifying purchase (over $15), they'll get $30 ($10 off each of their first three orders), and you'll get a $20 DoorDash credit!
12. FetchRewards
FetchRewards is a smartphone app that rewards individuals for scanning their receipts to the platform. They only accept big box store and grocery receipts, but for each qualified receipt that you upload, you'll earn points. With these points, you can purchase gift cards from a wide variety of retailers; you can donate them to charity or enter sweepstakes. It currently takes 5,000 points to earn a $5 gift card. Another way you can earn points is by referring people to the app. For each person you refer and who uploads a receipt, you'll each earn 100 points! I've earned an easy $100 using this app!
13. Respondent
Respondent is a qualitative research group that recruits participants for a variety of research studies. With Respondent, you can earn money by participating in surveys and research studies, or you can make money by referring your friends, family, and colleagues. You can refer people to specific projects, or you can refer them to the site in general. With project referrals, you'll earn $50 when a referral completes a particular study, or you'll earn $20 for each participant that completes a study through your general referral link. Payments are made via PayPal. Be sure to check out our full Respondent review here.
14. Shopkick
Shopkick is a smartphone app that rewards you with kicks (points) for shopping, walking into stores, scanning barcodes on products, making purchases, and referring your friends to the platform. Invite your friends via text, email, or Facebook, and each of you will earn 500 kicks when they accept your invite and get their first walk-in or scan within seven days of joining. Kicks can be traded in for gift cards from Walmart, Target, Starbucks, Amazon, eBay, Lowes, Tiffany, and many more! Since I've been using Shopkick, I've earned over 130,000 kicks ($520) — which is a lot of FREE Starbucks coffee!
15. Stitch Fix
If you hate shopping (like I do), then you'll love this one! Stitch Fix is a personal shopping service that will hand-select five items (clothing, shoes, handbags, or accessories) based on your personal style profile. The styling fee is $20 and can be applied to any items you decide to purchase. Any clothing you don't like — you just send back to them in a pre-addressed shipping bag. And when you refer your friends to Stitch Fix and they schedule a fix (order a subscription box), you'll earn a $25 Stitch Fix credit. This video talks about StitchFix and their work-from-home styling job — but it also gives you a good look at what comes in a box.
16. Swagbucks
Swagbucks is a digital earning platform where you can earn points, called Swagbucks (SB), for searching the web, taking surveys, watching videos, shopping online, clipping coupons, and, yes, referring your friends! Sign-up for a new account, and you'll earn $10 right off the bat! All you have to do is share your referral link with your friends and family (you can do this via email, social media, or your blog). Once your referral signs up and earns 300 SB, you'll receive 300 SB too! Plus, you'll also get 10% of their earnings for life. Swagbucks can be traded in for cash via PayPal or for gift cards from Starbucks, Walmart, Target, and more. Swagbucks has a B rating with the Better Business Bureau.
17. Branded Surveys
Branded Surveys recruits survey takers from the United States, Canada, and the UK. For each survey that you participate in, you'll earn points that can be redeemed for gift cards from major retailers and cash via PayPal. New users get 100 points just for creating an account, and you'll earn 50 points for each friend that you refer that creates a new account. Once your account reaches 1,000 points, you can redeem it for $10 in cash or a gift card.
18. Bank Accounts and Credit Cards
The banking industry is very competitive, and that's why many banks will pay you a high dollar referral fee when you refer friends and family. For instance, if you're a Chase customer and you refer a friend to Chase, you'll earn $50 for each friend who opens a Chase checking account (maximum amount is $500 per calendar year). best of all, your friend gets a $200 bonus as an incentive to set up an account.
Another bank that has a refer-a-friend program is Cash App. If you're a Cash App user, you'll earn $5 when your referral link adds a debit or cash card to the app.
When you're researching banks, make sure you understand the qualifying criteria needed to get the referral bonus. Many have stipulations such as setting up direct deposit, making a certain number of transactions per month, or adding a qualified deposit amount.
19. Receipt Hog
Receipt Hog is a smartphone app that rewards you for uploading your receipts to their platform for market research. Each receipt is worth a certain number of coins, and coins can be redeemed for cash via PayPal or Visa, or Amazon gift cards. They also have a virtual slot machine that awards even more coins! When you refer people to the app with your referral link, Receipt Hog will give your friend five free slot spins, and you'll receive ten free slot spins — which could mean more coins in your pocket! It takes 1,000 coins to get $5, 2,900 coins to $15, and 6,500 coins to $40! If you're interested in joining Receipt Hog, here is my referral link and code jen59328.
20. Affiliate Networks
If you want to take your referral earnings to the next level, join some affiliate marketing programs.
Affiliate marketing works in the same manner as referral links, where you'll post about products and services and then earn a referral fee or commission for each action a person takes. Some affiliate programs will require you to have a blog or substantial social media following; others are more lenient with their requirements. In either case, the FTC requires you to disclose your affiliate relationship. You'll also need to read each social media site's terms before adding affiliate links to make sure it's allowed.
Some bloggers, like Michelle of Making Sense of Cents, earn over $50,000 a month through referral marketing programs. If there is a product or service that you're using and loving, why not share it with others and get rewarded at the same time?!
Conclusion: Best Referral Programs
By no means is this referral program list extensive; there are lots of ways to get free swag and make money with referral links. You can generally find referral programs with companies and brands that you're already using. For instance, Tesla has a referral program for new customers, which offers referral credits that can be used for charging and purchasing Tesla swag.
You can also find out if the services, brands, and companies you're already using have a referral program just by asking. I know many cable and cell phone providers like Verizon offer referral programs. There are also investing platforms that will give you free stock, cryptocurrency, or cash just for joining, and then you can refer your friends and make even more. With those, be sure to read the terms carefully, as many come with monthly service fees.
There are also many retailers who will give your store credits for referring people to their shops. Referral programs are everywhere, so be on the lookout for them when shopping on the Internet.
Want to know more about earning money with referral links and affiliate marketing but don't want to set up a website? This post has everything you need to know about making money with affiliate marketing without a website.
Have you used referral links to make money? If so, drop us a note; we'd love to know about your experience.
Originally published May 6, 2012. Content updated July 2023.