It can be tough to weed through all the noise online to find actual sites that can help you make money. And since I'm guessing your time is valuable (am I right?), it's our pleasure to research Swagbucks for you so you can move on to doing the things that will actually put money in your pocket.
If you're unfamiliar with Swagbucks, we'll discuss what it is and how to use it to make money online.
What Is Swagbucks?
Swagbucks was launched by Prodege, LLC as a loyalty and consumer rewards program. Since its inception in 2008, the company has awarded users over 832 million dollars in rewards!
To start, Swagbucks is a FREE online platform and smartphone app where users can complete random tasks to make money online.
Each task is assigned a point value, called Swagbucks, or SB, and these SB can be traded in for rewards like PayPal cash, gift cards from major retailers, and crypto vouchers. It currently takes around 500 SB to redeem a $5.00 reward.
One of my favorite things about earning money with Swagbucks is they don't have a high threshold to redeem your points. You can cash out with as little as 100 SB, which equals $1.00.
Another perk of using the platform is getting cash or gift cards from retailers you want to shop at, like Macy's, Apple, Kohl's, Amazon, Starbucks, and more! You can even donate your earnings to charitable organizations if you like!
Lastly, you can use Swagbucks on your laptop or desktop computer, or you can download the app, which is available for both iOS and Android devices, and use it on your tablet or mobile device.
11 Easy Ways to Make Money with Swagbucks
Now that you know what it is, let's talk about the variety of ways you can make money with Swagbucks!
1. Earn a $10 Bonus For Signing Up
To start making money with Swagbucks, you'll need to sign up for a free account. You can get started by downloading the mobile app or using the desktop portal. Best of all, Swagbucks rewards new users by giving them a $10 bonus when they sign up and earn 2,500 SB within their first 60 days of joining. Once you achieve this milestone, your bonus will be awarded within one day after you qualify.

2. Daily Poll
Each day the platform has a new daily poll, where users can answer a multiple-choice question for 1 SB. While this isn't a lot of points, it's a super-easy way to earn 365 SBs over the year. I have the Swagbucks smartphone app downloaded on my phone, and I log on and answer it daily. Along with the other short tasks that they offer, the SBs add up fast.
3. Shop Online
Just like Rakuten, you can earn Swagbucks on your online purchases. The great thing about this is that if you were already going to do some shopping online, then you're not really doing anything extra to earn this way other than using Swagbucks' website or SwagButton. You must start your purchase at their website to earn the SB credits unless you use the SwagButton, which is an extension that you download to your web browser. It tells you when a store you're visiting offers a cashback offer in SBs, and you just click the button to activate the rewards. Easy peasy!
I like that they have categories for every possible item you might be looking for, so instead of spending tons of time searching if you're looking for a pair of earrings, you just go-to jewelry, and it takes you to the stores that have jewelry.
4. Scan Magic Receipts
With their in-store shopping feature, you browse the participating retailers and offers, either online or via the Swagbucks smartphone app. If you see an offer you're interested in, add it to your shopping list, then purchase that product and snap a picture of the receipt. Once the purchase has been verified, you'll earn the specified number of SBs from the promo.
For instance, when writing this post, if you purchased a copy of First For Women Magazine, you'd earn 600 SBs from the grocery store HEB.
5. Answer Surveys
Earn gift cards for answering surveys and influencing brands. Most surveys take between 10-20 minutes to complete; the estimated time will be listed along with each survey. While an average survey pays about 75 Swagbucks, the amount will also be listed.
Note that you can get disqualified for a survey based on your answers, and if you don't fit the criteria the company is looking for, Swagbucks will still give you one SB for your trouble and make sure you get better matches next time. You also have to promise (yes, promise!) to answer questions honestly, or you have the possibility of your account being deactivated.
6. Surf the Web With the Swagbucks Search Engine
Another way to make money with Swagbucks is by searching the web for whatever you were going to look for anyway using the SB search engine. Either type your search term into the search bar on their website or download the Chrome browser extension that will produce a search bar for you to use no matter what site you're using. According to this article on Frugal for Less, each web query has the potential to garner 2SBs; if you used SB search as your default search engine, these points could add up fast.
7. Discover Special Offers and Deals
Get rewarded by discovering special offers from Swagbucks and other partners. The rules and rewards for each offer vary, so you'll want to be sure to read the special terms for all the details. When writing this post, I signed up for Pillsbury's newsletter, which rewarded me with 40 SBs. Another offer on the site was to sign up for text deals and coupons from Sonic, which paid 20 SBs. New offers are continually being added to the platform.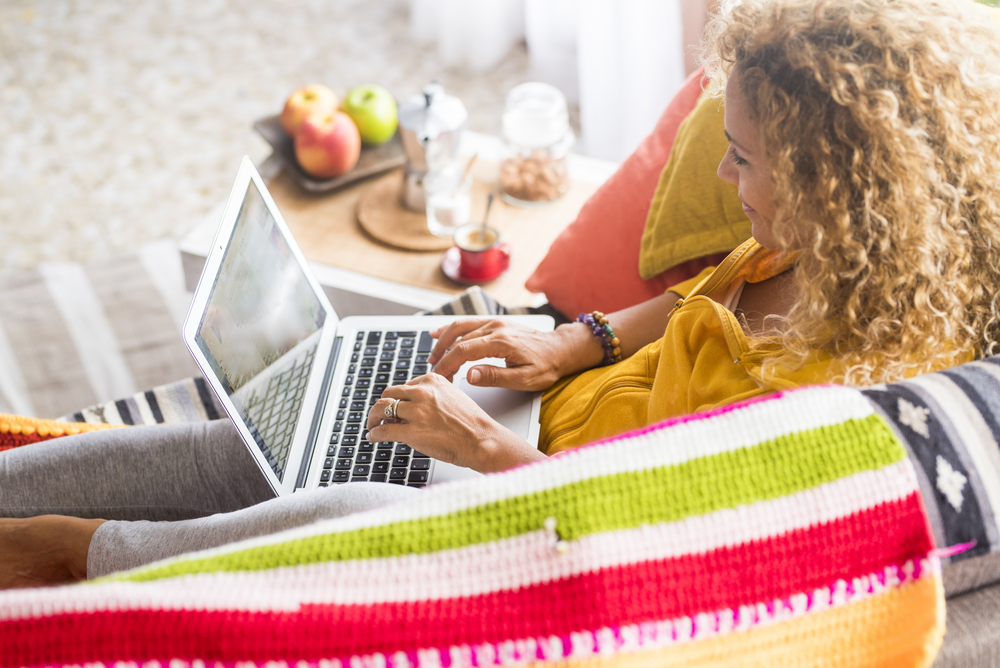 8. Search for Swag Codes
Swag Codes are strings of text that you can apply for instant Swagbucks. They are only available within a specific time frame and are worth several points. You can find Swag Codes when you download the Google Chrome Extension. This will alert you to new Swag Codes and tell you exactly where to find them (for example, Facebook, Pinterest, Twitter, or their blog). Once you find the code, you can log into your account and redeem it for instant Swagbucks.
9. Play Games
I'm not a gamer, so I've never used this method to earn SBs. But if you are, you can earn SBs for downloading gaming apps and playing them. There are many games to choose from, such as Yahtzee, Solitaire, Sodoku, Scrabble, Dice Buddies, and many more. One example of how much you can earn with this method is if you download the app Cooking Madness and reach 2,000 points within your first seven days, you'll earn 1,200 SB. Some games/offers require an in-app purchase, so be sure to read all the fine print before deciding which ones you're going to use.
Another way to earn money and SB is by downloading the Swagbucks LIVE app, which is a subsidiary of Prodege, LLC. With this separate app, you play a live daily trivia game, and if you answer all the questions correctly, you can win the grand prize. You can also earn SB for trivia questions that you answer correctly. I've never used this app, but it does get good ratings in the Apple app store (4.8 stars).
10. Refer Your Friends
One of the easiest ways to earn Swagbucks is by referring your friends to the platform. All you have to do is share your referral link with your friends and family (you can do this via email, social media, or your blog). Once your referral earns 300 Swagbucks, you'll receive 300 Swagbucks too! Plus, you'll also get 10% of their earnings for life. That means if your friend earns 1,000 Swagbucks, you'll get 100 SBs, sweet!
11. Link Your Credit Card
If you enjoy going out to eat, you can earn SB just by linking your credit or debit card to your Swagbucks account. After you link your card, you'll earn cashback from your dining experience when you eat at a participating establishment. You'll also receive a 500 SB bonus for linking your card the first time. I'm always cautious about doing this, but if you feel confident in their security and encryption, it is an option for earning more SB.
How Much Money Can You Make with Swagbucks?
The breakdown of how much a Swagbuck is actually worth varies as different partners have different offers. But from looking at the big brands such as Amazon, Target, and Walmart, it appears that 100 Swagbucks equals one dollar, so you can get a $5 Gift Card for 500 SB, or a $25 Gift Card for 2,500 SB, and so on.
One cool thing about Swagbucks is that you can refer your friends and earn 10% of their earnings for life! So if your friend earns 500 SB, you'll earn an additional 50, which isn't too shabby for just one referral, right?! You can refer people via email or on your social media profiles; the same principle applies. Someone signs up through your link, and you earn.
Although Swagbucks isn't going to earn you a full-time income, it's fair to say that you could easily earn an extra $30-$150 a month. Of course, this depends on how much shopping and searching you do online or how much time you're willing to spend playing games and completing surveys.
Swagbucks Review Wrapup
In conclusion, Swagbucks is an easy and legitimate way to make money online, and they:
Have a 4.3-star rating on Trustpilot
Offer a $5 sign-up bonus for new users
Are a California-based company
Have paid out over $832 million in cash and free gift cards to members
Give out an average of 10,000 free gift cards every day
Swagbucks is open to residents in the US, Canada, Australia, Germany, France, Ireland, and the UK
One last word about using Swagbucks to make money online. When you sign up, you will receive a lot of emails from them. I highly suggest opening up a new email account just for this purpose; otherwise, your inbox is going to be flooded with offers that you may not want to be mixed in with your important correspondence.
If you're ready to make money with Swagbucks, you can sign up for a free account here.
Have you tried to make money with Swagbucks? If so, what do you think? Drop us a note; we'd love to hear from you!
Originally published May 24, 2016. Content updated January 2023.