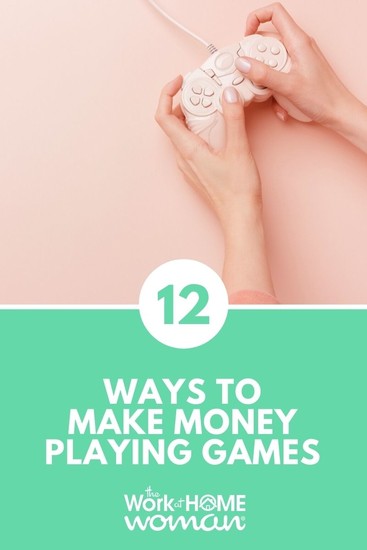 Who says work and play need to be two separate things?
Today, playing video games to make money isn't just a teenager's dream job. There are thousands of people who make real income by putting their passion for video games to work.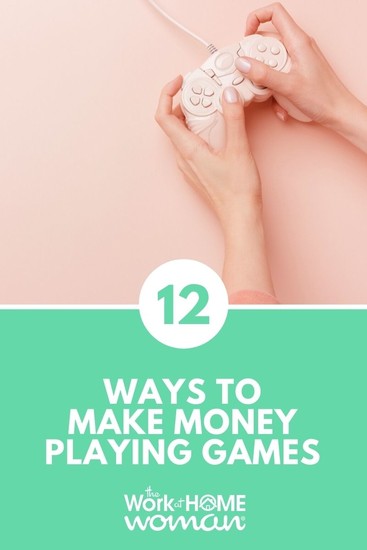 Thanks to the internet and technological advances, turning your hobby into a profession is more viable than ever. Because as it turns out, there's a variety of approaches you can take to make money playing games online.
Options vary from casual gaming to earn a few extra bucks to more involved opportunities with the potential to earn six (or even seven!) figures a year.
Here are 12 of the most interesting ways to make money playing video games.
1. Swagbucks
Swagbucks is a loyalty program that rewards SB points to its' users for playing original games like Swagasaurus Run and Swag Jump. Any points you earn can be used to redeem Amazon gift cards or cash back from PayPal.
Swagbucks doesn't stop at video games, either. You can earn SB points by shopping, answering surveys, searching the web, and watching videos. In other words, you earn points just by doing the same stuff you do online anyway!
But you won't be able to quit your day job to be a full-time Swagbucker; users report that they make less than $1 per hour spent earning points. Still, if you can rack up $10-$20 bucks while killing time on your phone, why wouldn't you?
Related Content: Swagbucks Review: Can You Really Make Money With Swagbucks?
2. InboxDollars
InboxDollars is a lot like Swagbucks, except you get paid in actual cash instead of points. It's totally free, and if that isn't enticing enough, they give you a $5 reward just for signing up!
Besides taking surveys, watching videos, and other online activities, you can also play match-three puzzle games like Monkey Bubble Shooter and Candy Jam. The downside is that your earnings tend to be very small for the amount of time you spend on the activity. In some cases, you may only earn a few cents after 30 minutes of your time.
But once you rack up $30, you can request to have the money withdrawn via check or e-Payment.
Related Content: 11 Ways To Earn Money With InboxDollars
3. Esports
Esports is competitive gaming at a professional level. These elite gamers attend physical competitions to play for cash! Some of them are even televised.
Each esports event is based around popular games like Fortnight, Super Smash Brothers, and Call of Duty.
Some pro players make their money by winning team tournaments, but the most prominent esports teams sign players on a salaried contract. It can be a very lucrative career for an elite few; the most successful esports professional earns more than $3 million a year! However, the average pro gamer is more likely to earn somewhere between $1,000-$5,000 per month.
Unfortunately, it's challenging to get signed on to one of these teams due to the competition. But those who do make it are primed for successful careers!
4. Twitch or YouTube Streaming
You can make money by live-streaming the video games you play. The money is earned through paid subscriptions, donations, ads, sponsorships, and a virtual currency called "Bits."
Viewers earn Bits by watching ads on the platform and can then "tip" you Bits if they like something you did in the game you're streaming. Each bit is worth about 1.4 cents.
Just like YouTube stars, Twitch streamers need to build a relatively broad audience to make a significant income. Some of the top streamers make upwards of $20k per month.
Although Twitch is the widely-preferred platform for live-streaming video games, YouTube's built-in functionality for mobile streaming makes it a better platform for streaming mobile games. You can also utilize your YouTube channel as a way to entice viewers to visit your Twitch channel.
5. Video Game Blogging
You can turn your passion for games into quality blog posts that can be monetized through ad income, sponsored posts, or affiliate links.
As the saying goes, "the riches are in the niches." Instead of a generic gaming blog, you might have more success making your blog about a specific genre of game. For example, you can write long-form game guides or reviews of your favorite (and least favorite) video games. You can even blog about the latest video game news.
As with any blog, it can take a lot of time to build up an audience. Game Skinny serves as an alternative to DIY blogging. On this platform, you simply need to write quality content, and Game Skinny provides the readership. You get to build your portfolio, get your content in front of a ready-made audience, and Gameskinny compensates you for pageviews.
The tradeoff is that you need a really high volume of page views to make it worth your while. For example, 30k page views only nets you about $15. But you can also refer other aspiring video game bloggers to the platform and get paid as part of their bounty program.
Related Content: How to Start a Blog and Make Money From It

6. Beta Tester
Testing video games for a living isn't as easy as it sounds, but it's worth investigating if it's something in which you're genuinely interested. Video game testers make anywhere between $36-62k per year.
The rub is that you don't get to play video games the way the average person would. As a tester, your goal is to try to "break" the game by finding bugs and reporting them back to the development team.
Although some companies hire in-house game testers, it's very common for video-game testers to work remotely.
Video game testers are largely considered to be an entry-level role, so a lot of formal education and training isn't required. However, a background in software programming or computer science can give you an advantage.
7. Mistplay
Mistplay is an app for your phone that awards Units to users for playing games. Units can be redeemed for prizes like Visa and Amazon gift cards.
You can also earn Units by getting awarded badges when you reach particular achievements in the app.
What makes Mistplay different from many other apps is that there is a social component; you can add friends, compete with them in games, and chat.
If that weren't incentive enough to check it out, Mistplay also runs monthly contests that offer grand prizes to the winners.
It's a highly rated app, and if you enjoy playing games on your phone, you have nothing to lose by signing up!
8. iRazoo
iRazoo is a great option for using your internet time to earn gift cards on the side. By playing games, watching videos, and answering surveys, you can earn gift cards for Walmart, Target, and many others.
Each week you get to choose your rewards, and you can even trade-in your points for cash via PayPal.
iRazoo is also reported to have a help desk with a great support team if you need any help while using the platform.
You're not going to make bank this way, but it's definitely a fun and easy way to earn a few extra bucks each week.
9. Bananatic
This website is geared towards gamers and pays you a virtual currency called "Bananas" for playing and testing games, either on a computer or their app. Some of the rewards include prepaid cards for Amazon, Steam, Visa gift cards, and more.
You can also participate in "Bananabets" and complete Quests to earn more Bananas.
Other ways to earn Bananas include watching advertisements and sharing or following Bananatic on social media. They also have a pretty decent referral program, offering Bananas for every new sign up and 10% of your referral's earnings for the first 300 days.
The rewards are usually pretty low-paying (for example, it takes 2500 Bananas to buy a $5 gift card). Still, if you love playing games online anyway, Bananatic is worth checking out.
10. Second Life
Second Life is not only a game but a whole virtual world with half a million users. It's similar to the Sims but much more complex.
And unlike the Sims, it's possible (though not easy) to make significant amounts of money!
The virtual currency in Second Life is the Linden Dollar. Linden Dollars are used to buy and sell items for your avatar within the game, but they can also be sold for real cash.
You earn Linden Dollars by playing mini-games, renting or selling real estate within the game, or getting your avatar a job.
300 Linden Dollars equals roughly $1, so most people don't make a significant amount of cash this way – but it has been done!
11. Paid Game Player
Paid Game Player has been around since 2006 and pays you to play games and test products. They claim to pay out more than $250,000 in cash and prizes every day.
There are more than 600 games to compete in for prizes, including Family Feud and Bejeweled 2. Although you can create an account for free, your games get frequently interrupted by ads, making earning money a slower process.
Upgrading to a Premium membership eliminates the ads and also enables you to get paid for testing and reviewing the games. To get paid, you will need to take detailed notes of any glitches or bugs in the game and put them in your review.
12. Long Game
Long Game is an app for your phone that's designed to make saving money fun.
The personal finance app lets you create "Savings Jars" to reach various financial goals. For example, you can create a jar for a trip and another one for a car. You also get to set up how often you want to contribute money to your savings.
When you contribute to your savings, you get Coins that you can spend to play games inside the app. Winning these games either rewards you with more Coins or actual cash that gets added to your savings account!
You get to try it for 30 days for free, and then there are a few different membership options available, with the cheapest one costing just a few dollars a month.
Conclusion
For the casual gamer, there are some easy ways to make money playing games. And if you're a more serious gamer looking to make it a full-time career, there are definitely more opportunities today than there were a decade ago. Who knows how many more there will be in the coming years!
In the meantime, there's nothing wrong with dabbling in these options to see if any are a good fit for you. You never know, you might just find your calling in the video game industry!
Originally published July 15, 2019. Content updated February 8, 2021.