Are you wondering why companies pay people to test websites and apps? We're covering everything you need to know about website testing jobs and where to sign up!
As a blogger and business owner, knowing that my site is user-friendly and easy to navigate is critical. Because if I'm losing visitors due to lousy navigation, lack of clarity, poor design, or crappy content, I'm losing money. This is why companies pay good money for objective third-party reviews of their websites and mobile applications.
To get paid to test websites from home, you must be internet-savvy and have good communication skills. You'll also need basic equipment like a computer (Mac or PC) with a microphone and web camera, a high-speed internet connection, and an updated web browser like Google Chrome. Some companies allow testers to use a smartphone or tablet. Most tests take 5-25 minutes to complete and pay an average of $10 per test.
Before I jump into the companies that hire website testers, I invite you to sign up for my newsletter. I send out bi-weekly remote job leads, and it's totally free.
22 Ways to Get Paid to Test Websites
1. Checkealos
Get paid to test websites for Cheakealos. Feedback sessions last approximately 30 minutes, earning $10 for each session. This opportunity is open worldwide; you need a PayPal account, a PC, smartphone, or tablet, a good internet connection, and the ability to speak English or Spanish.
Checkealos gets a 2.5-star rating on Paid From Surveys, and the low ratings are because there are not a lot of opportunities available.
2. Enroll
Test websites and earn money with Enroll. To sign up for the program, submit your email address, create a password, and pick your preferred testing method (desktop computer, tablet, or smartphone). Once you're registered, you'll receive emails when assignments are ready. Tasks vary in nature, as does the pay. I did one job that took less than a minute, and it paid $0.10. Enroll issues payments via PayPal.
Enroll receives a 4-star rating from the website DollarBreak.
3. Ferpection
With Ferpection, you can earn money by completing missions via your mobile phone, tablet, or desktop device. I recently did a test with them that took 45 minutes, and it paid $25. The thing I like about Ferpection is it has website testing gigs that don't require being on audio or video. You take screenshots and answer text-based questions. Payments are made via PayPal or Amazon gift cards on the last Friday of each month, and the amount is based on the complexity of the study.
Ferpection gets a 3.5-star rating from Trustpilot.
4. IntelliZoom Panel
IntelliZoom Panel is a company that conducts website usability tests for desktop and mobile devices. Tests pay $2 for simple surveys and $10 for video submissions. Most tests take between 10-20 minutes to complete, and they issue payments via PayPal 21 business days after the completion of the study.
IntelliZoom Panel receives mixed reviews getting a 2.5-star rating from Sitejabber. Some people complained of the platform being glitchy, and others complained of slow payments.
5. Intuit User Research
Earn free gift cards testing out with Intuit User Research. With this program, you'll test Intuit products like TurboTax, QuickBooks, Mint, Credit Karma, and Mailchimp. Studies range from 30 minutes to two hours, and for each 30-minute interval you complete, you'll earn a digital gift card. Right now, all studies are done remotely through the BlueJeans web conferencing tool.
LushDollar gives this program a 5 out of 10 rating, saying that compensation is below average.
6. Loop11
Loop11 is an Australian-based company that occasionally takes submissions for paid website testers. You must complete a 5-minute qualification test to prove your suitability. There's not a lot of information on pay, but their website says that they pay above-average rates and bonuses. They also claim to work with companies like IBM, JPMorgan Chase, and Go Daddy. According to the Founder's LinkedIn profile, Loop11 has been in business since 2009.
LushDollar gives this website testing platform an above-average rating of 6 out of 10.
7. PingPong
Get paid to test out websites and apps through PingPong. According to their website, you can earn €10-€100 for each interview. Payments are made seven days after the interview, and payments are distributed via Transerwise or PayPal. You must have a computer with a webcam and microphone and a stable internet connection; this opportunity is open to worldwide residents.
DollarBreak gives PingPong a 3.9-star rating out of 5, citing that sometimes they don't have a lot of paid website testing gigs.
8. Respondent
Respondent is a research study platform that conducts surveys, focus group studies, and website testing gigs. To start, create an account using your email address, Facebook, or LinkedIn account. Then fill in your contact information, demographics, and employment status. Once everything is complete, you can start browsing projects and apply for ones that sound appealing. When writing this post, there was one website testing gig that paid $40 for 20 minutes and another that paid $100 for 60 minutes. With Respondent, you'll need to log in and check the status of pending projects.
Respondent tends to get mixed reviews because their website can be glitchy. However, having used this platform myself, I can tell you they are legit and pay on time. You can read my full review of the Respondent here.
9. TestingTime
With TestingTime, you can make money participating in video call studies, in-person studies, and simple surveys. Each test will pay you a stipend for your time, and the amount is based on the length and subject matter. After completing the test or study, you'll get paid via PayPal or direct deposit within ten days. TestingTime is open to global residents who have a reliable internet connection and computer.
TestingTime receives a 3.9-star rating on Trustpilot.
10. Test IO
With Test IO, you get paid for testing websites, apps, and games, and you earn $50 when you find a glitch or a bug within the platform, and if it's a critical issue, you'll earn even more. If you don't find any bugs, you can also make money from rating apps. Test IO pays out monthly using PayPal, IBAN bank transfer, or Skrill. Test IO was founded in 2011 and has offices in San Francisco and Berlin.
Test IO receives a 4-star rating on Glassdoor from freelance testers.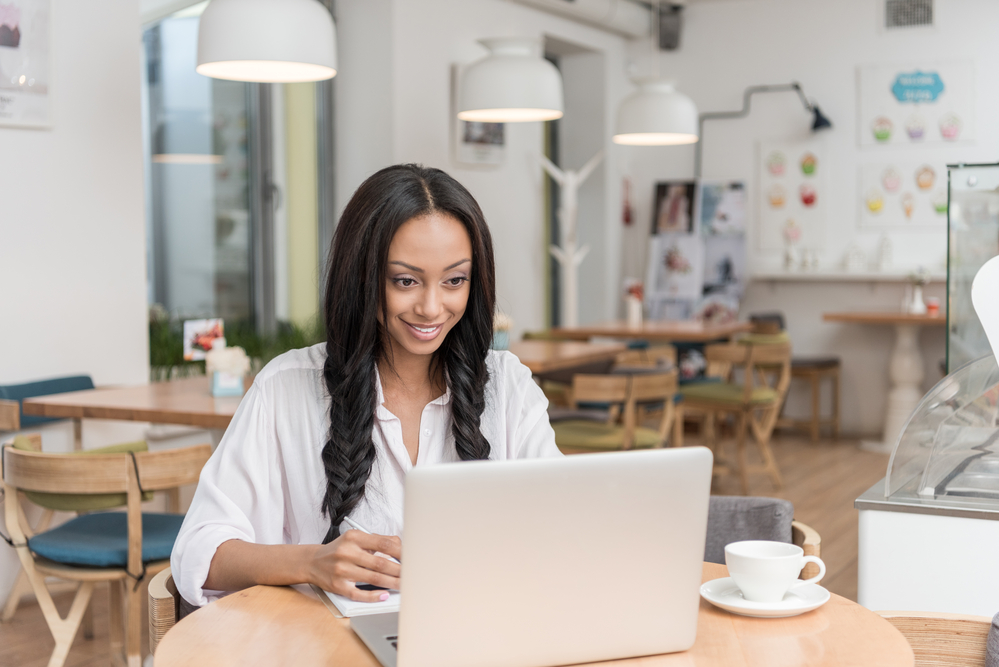 11. Trymata
Earn $10 for 15-20 minutes of your time. To become part of the Trymata team (formerly TryMyUI), first sign up for an account. Next, you'll need to take and pass a qualification test. The qualification test is a sample test that shows you understand the process and requirements. After you qualify, test invitations come via email. Trymata issues payments biweekly via PayPal.
Trymata receives a 3.5-star rating on Trustpilot.
12. Userbrain
Earn money by speaking your thoughts while doing a series of tasks at Userbrain. Each project takes approximately 5-20 minutes, and you'll make $5 per test via PayPal, which is distributed weekly. For this opportunity, you'll need to download the Userbrain Recorder for Google Chrome or the Userbrain Recorder for iOS to take tests.
Userbrain receives mixed reviews on Trustpilot, getting a 2.6-star rating. Some people complained of no test opportunities, others complained of the $10 threshold to receive payment, and others had positive experiences.
13. UserCrowd
On UserCrowd, you take quick design surveys to help make products and websites better. Most tests pay 1-2 credits per answer, and each credit is worth $0.20. Once you reach 100 credits ($10.00), you can request payment via PayPal.
I haven't tried this one yet, but one user said that he thought you could probably earn $50 in a year using this platform. UserCrowd receives a 2-star rating on Paid From Surveys, citing limited earning opportunities and a long time to get payments.
14. Userfeel
Earn $3-$30 for providing your thoughts on various websites at Userfeel. To become a website tester, register for an account, and take a sample test. Once your sample is approved, you'll start getting assignments by email. Payments are made via PayPal at the end of each week, and tests take approximately 5-60 minutes each.
Userfeel gets a 3.4-star rating on Trustpilot.
15. User Interviews
With User Interviews, you can make money for user tests, surveys, online interviews, diary studies, focus groups, and online studies. The amount you'll earn varies on the length and type of study, but at the time of writing this post, the earning range was from $20-$1,500 per study! According to their website, it takes most users less than a day to qualify for a study. Currently, User Interviews accepts participants from the US, Canada, Australia, South Africa, Germany, France, and the UK.
You can also read our full review on User Interviews.
16. Userlytics
Make money by providing feedback on websites, apps, prototypes, concepts, and more on Userlytics. To apply, register for an account and then wait for an invite to complete an assignment. Once you've done your task, you'll be paid via PayPal anywhere from $5-$90, depending on the scope of the project you worked on.
Userlytics receives above-average ratings, getting a 4.5-star rating on Trustpilot.
17. UserTesting
On User Testing, earn $4 for a 5-minute test, $10 for a 20-minute test, and $30-$120 for live interviews. To become a website tester, submit your email address and complete your application online. Aspiring testers must take a sample test before receiving any assignments. This gig is open to US and International residents who can receive payments via PayPal. Each test takes approximately 20 minutes.
Read our detailed review of UserTesting here.
18. uTest
uTest hires independent contractors for quality assurance testing for various software and hardware. According to their job posting on Dice, their customers include brands like Google, Amazon, Netflix, and more. To start, fill out their online application; it takes approximately 10 minutes. Next, you'll take an audition test to showcase your tech skills. Once those are complete, you'll wait for website testing assignments. I couldn't find how much testers make, but a past job listing on Dice.com said, "In 2016 alone, we paid out over $20 million to QA testers worldwide."
uTest gets a 4.6-star rating on Trustpilot.
19. Validately
Validately hires testers to complete mobile and website tests for companies. Payments vary depending on the scope of the study, but according to their website, most tests pay $10 per 10-15 minutes of your time. For live studies, expect a minimum of $40 for 30 minutes and $70 for 60 minutes. Validately makes payments via PayPal within seven business days of the test.
Validately receives positive reviews from many websites, including Frugal For Less.
20. Conversion Crimes
Conversion Crimes test websites, apps, software, ad funnels, and Amazon listings. To test websites with Conversion Crimes, you must be a native or C-1 level English speaker and pass two-sample tests. They have four different types of user experience tests that pay between $2-$8; you can also earn bonuses for achieving different levels. Payments are made weekly on Mondays. Conversion Crimes accepts users from the US, Canada, the UK, Europe, Australia, and New Zealand.
Conversion Crimes gets a 5-star rating on Glasdoor.com.
21. Gigwalk
Gigwalk is a smartphone app that pays users to complete a wide variety of short tasks, including website testing gigs. This mobile app is available for both Android and iPhone devices. Tasks pay between $3-$100 and take anywhere from 5 minutes to a few hours to complete. Payments are made via PayPal.
Be sure to check out our detailed review of Gigwalk here.
22. PlaybookUX
Test websites and earn money using PlaybookUX. With this platform, you'll sign up for an account, and then you'll need to take a practice test. Once you've passed the practice test, you can browse available testing opportunities and start taking tests. PlaybookUX has four different types of website testing jobs: unmoderated studies (10-20 minute audio recording), live moderated studies (30, 60, and 90 minutes long), card sorts (2-10 minutes), and tree tests (2-10 minutes). With PlaybookUX, you can earn $2-$90 (per test) via PayPal based on the type and length you test you complete.
PlaybookUX receives a 3.5-star rating on Trustpilot.
How to Make the Most Money Testing Websites and Apps
If you're anything like me, you're multiplying how many tests you can complete in an hour and how much you're going to make. But hold your horses! These side gigs are extremely popular! Statistically, there are fewer customers than testers, so don't expect to be completing three tests every hour on the hour.
Here are some simple tips to make the most of website testing gigs:
1. Sign up with multiple website testing companies. You'll also want to create a separate email account just for these opportunities, as they tend to send out a lot of emails.
2. Be sure that you're taking advantage of practice and sample testing opportunities, as many companies will only allow you a couple of times to pass their test.
3. Always make sure to do your best possible work, as many companies rate their testers, and those with higher scores tend to get more and better-paying gigs.
4. While you're waiting for these companies to email you with test opportunities, be sure to add short tasks, focus groups, and digital earning tasks to your routine — this will ensure that you have a constant pipeline of work and income coming in.
Conclusion: Test Websites in Your Spare Time
While you're not going to get rich with website testing, it is an easy and flexible way to bring in some extra cash. If this work sounds appealing, try looking into Web Search Evaluating positions too — this post will tell you all about it.
Do you test websites and apps for extra money? If so, drop us a note; we'd love to hear about your experience.
Originally published October 3, 2014. Content updated July 2023.