Are you a fast and accurate typist? Do you want the flexibility of working at home while completing simple typing tasks? If so, data entry may be the perfect work-from-home job for you.
What is Data Entry?
Data entry has been around since there have been typewriters, and even though we use computers and laptops now, the general concept is the same. In short, it requires you to take a recorded or hard copy of a transcript and input it into a computer database.
How you perform data entry varies from company to company but can include anything from scanning documents to listening to audio clips and transcribing information to simply inputting answers from a survey.
What Skills Are Required For At-Home Data Entry Jobs?
While there is no degree required to start a data entry job, in general, you'll need a high school diploma or GED. In addition, you'll need to have the following soft skills and working knowledge of the programs below.
Basic Computer Skills Needed for Data Entry Positions
Here is a quick overview of the basic skills you'll likely need to apply for these jobs.
Computer Skills
While the specifics surrounding the type of computer skills you'll need will vary depending on the position, below are some of the basics you should be aware of as you investigate and apply to data entry jobs.
Typing
Your ability to type with accuracy and speed can determine how much money you make. In general, the faster you can type, the more money you'll earn typing from home.
According to Aptitude Test, most data entry positions require you to type at least 45 words per minute (WPM). If you're uncertain how fast you type, you can test your typing speed for free online with one of these sites:
Spreadsheets
Knowing how to organize data into spreadsheets is a standard skill set needed in data entry. Thankfully, if you don't have a ton of experience here, you can practice data entry on your own using Google Sheets or Microsoft Excel, two of the most common programs used by companies, to gain a bit of experience and confidence beforehand.
Google Docs
From Google Drive and Docs to Slides and Sheets, many companies are linked to some aspect of Google. If you're not well-versed with Google-based products, sign up for a professional account, and start exploring!
Microsoft Word
At some point in your data entry career, you'll more than likely be asked to type something into a Word Document. Getting a basic grasp on some of the features of Word is a great way to add one more bullet point of experience to your resume.
Organizational Skills
Organizational skills are a necessity for work-at-home success as a data entry specialist, from organizing email communications, electronic files and folders, meeting deadlines, and completing projects for several clients. Your ability to organize will be essential to your overall success as you work from home.
Communication Skills
Understanding the significance of clear, timely communication is an integral part of establishing yourself as a dedicated, professional data entry specialist.
Common Communication Platforms Used in Data Entry Jobs
Below are some possible methods of communication your employer may use for day-to-day interactions. It's essential to familiarize yourself with these communication methods to ensure your professionalism and reliability with your employer.
Email: Familiarizing yourself with email communication is necessary as you participate in more work-from-home opportunities. Creating an email address associated with your website or your business name establishes trust and authority when potential employers contact you.
Video Conferencing: Video conferencing, such as Google Meet and Zoom, have become increasingly popular in the last year. Sign up for a free account for either one of these platforms and even hold a meeting or two with family and friends to become more familiarized with them.
Live Chat: Live chat via Facebook messenger or other platforms such as Slack, Telegram, or Voxer are popular with companies around the globe. These instant messaging systems are often convenient when immediate communication regarding projects is needed.
Now that you're prepared with what you'll need to be successful let's dive into data entry jobs you can do from home.
Companies Hiring Data Entry Clerks
1. Capital Typing
Capital Typing offers data entry services for businesses and offers remote full-time and part-time data entry positions for individuals hired as independent contractors.
Most jobs through Capital Typing are transcription jobs, but there are also content writing positions that come up on occasion!
Positions change, so bookmark this website to refer back to if there isn't a position you would like!
2. Kendall Creek Communications
Kendall Creek is a US-based company that hires independent contractors for data entry and research positions for larger companies.
As an independent contractor for Kendall Creek, you'll complete data entry for:
Legal transcription
Social security files
Veterans Affairs
Immigration
Legal clients
Pay rates are set by the client but typically pay $1.25-$2.00 per double-spaced page; not a lot of money. You can accept or decline jobs before getting started.
3. Xerox
Xerox boasts a virtual office program with more than 8,000 work-from-home employees. They consistently hire for a variety of positions, including data entry and verification clerks. For these roles, it's best to go to their website and send in your resume, and they will notify you of available jobs.
4. Axion Data Services
Axion Data Services hires US-based independent contractors for part-time data entry work. However, because these positions are in high demand, they rarely have openings, but they still encourage job seekers to apply. For these positions, you must have a high school diploma, prior experience, pass a criminal background check, and have the ability to type 50 WPM. Payments are distributed biweekly via direct deposit, and pay is per piece completed.
5. Sigtrack
Sigtrack hires freelance data entry clerks from all states except California and Massachusetts. For these independent contracting roles, you must be able to accept payments via PayPal, be a US resident, and have your own computer (Mac or PC) with updated software. With Sigtrack, you're paid per unit and your accuracy rate, so you'll need to be detail-oriented. According to reviews on Glassdoor, the assignments can be challenging and tedious, and training is on your own.
6. Conduent
Conduent is a business process outsourcing company that has a wide variety of remote job openings. Positions include administrative assistants, customer service representatives, claims, HR, data entry jobs, and more. To find the online data entry jobs on their site, type in "data entry" in the keyword search box and select the remote checkbox. Many of Conduent's positions are location-dependent, and each company has different qualifications and pay rates.
7. Gainwell Technologies
Gainwell hires a wide variety of employees and occasionally has openings for remote data entry operators. To find the jobs, you'll need to type in the keywords "data entry" and "remote". Most positions are location-dependent, and they currently have openings in the US, Puerto Rico, and Bangalore, India.
8. CVS Health
Another great place to find work-from-home data entry jobs is CVS Health. While they sometimes have straight data entry positions, more often, they have remote openings for electronic eligibility consultants, pharmacy clerks, and administrative assistant roles. These generally require prior data entry and word processing experience. To find these positions, type in the keyword "data entry" and select fully remote and WFH flexible under the filters.
9. FlexJobs
FlexJobs is an online job board where I started my journey as a work-at-home woman. This site holds many legitimate job opportunities in data entry and every area imaginable within the realm of working at home. The cool thing about FlexJobs is they hand-screen every job listing for legitimacy, so you never have to worry about data entry scams.
Other Online Typing Jobs
10. General Transcription Jobs
While medical and legal transcription jobs are two popular options for data entry job seekers, general transcription is another excellent opportunity to make money in this field. As a transcriptionist, you'll listen to audio files and transcribe them into written documents. You'll most likely take a generalized test for typing speed and accuracy. Most companies pay per audio minute for general transcription.
Here are a few companies hiring for general transcription work:
11. Closed Captioning
Closed captioning is the perfect work-from-home data entry job for those who enjoy listening to others speak and watching videos! Some reputable closed captioning companies that are now hiring are:
One other perk when working for these companies is the number of different job possibilities. Often, closed captioning job sites offer other content creation, translation, and transcription job opportunities.
Complete Short Tasks
Below are several companies that hire for freelance data entry positions. While the pay may not be the highest, these positions can get some experience under your belt.
12. microWorkers
On microWorkers, you can earn money by completing short tasks. These tasks are generally entry-level tasks that don't require prior experience. If you're starting within the field of data entry, microWorkers might be a decent place to get your feet wet. However, be sure to do your own research on this company, as they get mixed reviews on Sitejabber.
13. Amazon Mechanical Turk
Amazon Mechanical Turk (MTurk for short) is a marketplace where you can help individuals with tasks like data entry and content moderation. These tasks are often smaller, quick tasks, and pay depends on the individual or company who posts the microtask. The pay isn't great, often pennies per task, but may be worth checking out if you don't have anything else going on.
14. Clickworker
From creating and correcting texts to surveys and more, Clickworker is a great space to get moving within the field of data entry. As an independent contractor, you'll complete a variety of micro-tasks based on your skill set. The pay typically isn't very high, and your overall monthly income can fluctuate (as with other micro-task job sites) as a Clickworker. This site also has quite a few mixed reviews, so do your research before joining.
15. Fiverr
Fiverr is an online marketplace where freelancers post their services for sale. Services range from graphic design and photography to copywriting and data entry. With Fiverr, you decide how much to charge, and once someone purchases a gig from you, Fiverr will take a 20% fee from the final price. This post has some good tips for getting started on Fiverr.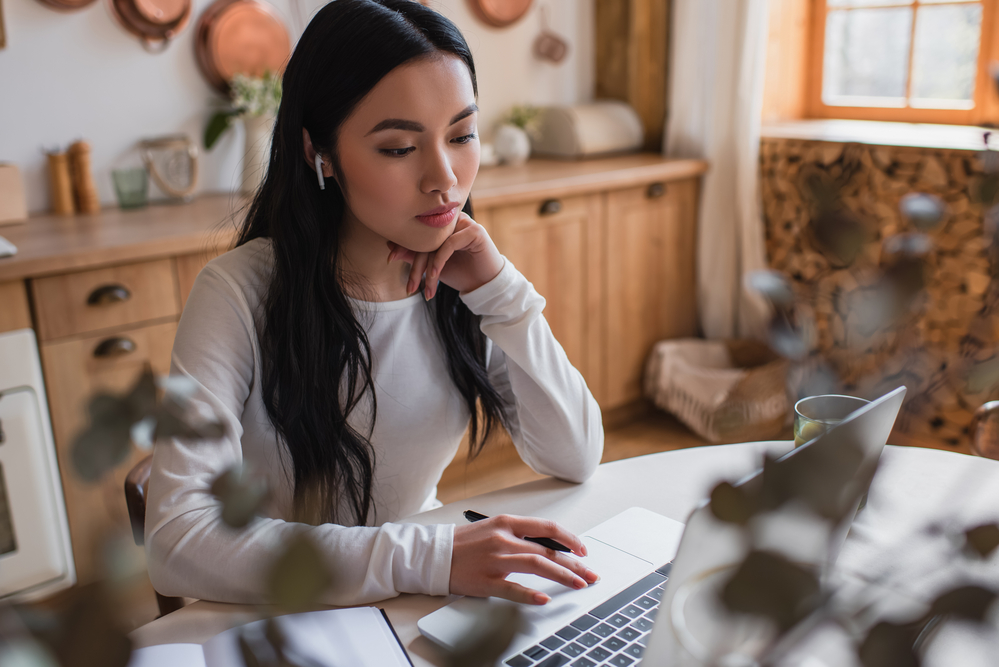 Use a Staffing Agency to Find Data Entry Work
One underutilized place to find legit data entry work is through staffing and temp agencies. The great thing about going through a staffing agency is you can find flexible work schedules like part-time hours, temporary work, per diem, and of course, remote work roles.
One thing to note about these jobs is you will often be doing more just than data entry tasks; you may also provide customer service, answer phone calls, verify signatures, create PowerPoint presentations, and work on other clerical duties. Another nice thing about working with a staffing agency is these jobs tend to pay better (at least minimum wage, often more) than the freelance gigs we listed above. It's also a great way to get your foot in the door with a company; some positions may become full-time permanent roles.
Here are some staffing agencies to check out:
16. Kelly Services
Kelly Services is a staffing agency that has jobs for US and international residents alike. To get started with your data entry job search, type in the role you're searching for and leave the location blank. On the next screen, you'll be able to narrow down your search to just the work-from-home jobs.
17. Robert Half
Robert Half is a talent agency that specializes in US jobs in the areas of administrative work, finance, legal, marketing, and technology. On their site, you can narrow your search by location (including remote work), specialization, and job type.
Online Data Entry Job Scams to Watch Out For
Unfortunately, work-from-home job scams are out there, and data entry is just another spot scammers like to reside. Data entry is an easy target as it's often simple to impersonate and create seemingly legitimate job opportunities.
They'll often swipe copy from an actual job posting and mimic every detail.
Because of this, you'll need to vet every job to ensure you're avoiding scams. I've personally been burned by work-from-home job scams (I lost almost $1,500 as a stay-at-home mama with zero income at the time), and recouping the money was impossible.
These scammers hide behind fake email accounts, phone numbers, SKYPE IDs, and Facebook accounts that seem real.
So how can you tell legitimate companies from fakes? We have researched the data entry jobs above, but you'll need to do your due diligence as well.
Red Flags to Help You Spot Scams
High Pay for Entry-Level Work: Legit data entry jobs tend to pay between $14-$19 per hour (often lower). Beware of sites advertising data entry jobs paying $30 or more per hour!
Paid Training: Believe it or not, this is often a huge red flag. Always ask to speak with people in person who have completed the training. Some specialized areas (like the ones mentioned above) will have programs where you'll earn a certificate or other training programs (such as legal transcription and medical or pharmacy transcription); however other data entry jobs do not require training.
Fees to Join: Asking you to pay upfront for "equipment" you'll need to complete the work (often asking you for your banking information).
Check Cashing: Asking you to cash a check so that you can buy the equipment you'll need to work from home (this is how those scammers got me).
No Social Proof: Your inability to locate credible social proof on the company: All companies have some type of online presence.
Researching Jobs Before You Apply
Be sure to complete your due diligence and take some time to investigate any company that shows interest in hiring you.
Some tips when going through the hiring process and investigating data entry jobs:
Check the Better Business Bureau for reports on the company
Ask for references or look for online reviews of the company on Glassdoor or Indeed
Ask for a signed contract
The small amount of time needed to ensure that you're hired on with a legit data entry position can potentially save you thousands of dollars, plus the added headache of having your personal information stolen.
Takeaways
There are many options for starting a data entry position from the comfort of home!
From transcription to micro-task data entry jobs to full and part-time positions, there are many levels of work out there.
Some opportunities offer higher pay dependent upon the experience you bring, while other work-from-home data entry jobs are smaller-task oriented with lower pay rates.
Try one or several of these data entry positions, and let us know your experience!
Want to receive legit data entry jobs via email? Sign up for our newsletter here – it contains biweekly remote job leads!
Originally published September 28, 2020. Content updated January 2023.