Would you like to make money with affiliate marketing but don't have a website? Well, keep reading! We have easy ways you can make money with affiliate marketing; no blog or website is needed.
There are a lot of ways to make money online. You can start a blog, open an Etsy shop, participate in Amazon FBA, or even create and sell information products like eBooks or courses. Or, you can sell services as a freelancer or use popular sites to earn extra money each month as a usability tester, search engine evaluator, or survey taker. When you think about it, there are many ways to make an online income each month.
But, perhaps one of the most popular and sought-after ways of earning an online income is through an affiliate marketing business.
What Is Affiliate Marketing, Exactly?
Affiliate marketing gives you a chance to make money by promoting other people's products and services. When you refer a person to a site, you may get a commission if they purchase something or perform an action, like signing up for a trial or clicking on a link.
And this is becoming a favorite online marketing method for both advertisers and affiliates. Why? The seller makes a sale they otherwise may not have received, and you get a piece of the earnings – win, win.
Who Can Make Money With Affiliate Marketing?
Many bloggers, publishers, and business owners use affiliate marketing to make passive income. Some even take home more than $50,000 each month from affiliate sales alone. These bloggers typically have a large and loyal audience – something that can take a lot of time, energy, and effort to build.
But what if you're not interested in starting a blog or maintaining your own website? Does this mean you can't get a slice of the affiliate marketing pie? Absolutely not! In fact, there are plenty of ways to earn money online with affiliate marketing without a website or blog.
1. Social Media
Instead of using affiliate links in your blog posts or on your website, you can monetize your online presence on social media. Many social networking sites allow users to place affiliate links within their own posts, profiles, groups, and updates. This means you can use online communities with millions of active users on them to promote products as an affiliate.
Facebook Groups and Business Pages
Facebook is the largest social media platform, with over 2.9 billion users. If you already have a personal profile on Facebook, you can start a Facebook business page or group to begin promoting affiliate products.
Your page can be about any subject you are interested in, but the most profitable niches involve topics like health, relationships, and money. Choose a topic you enjoy and start building an active and engaged audience by sharing high-quality information people will love. Once your popularity grows, consider using an affiliate program, like the Amazon Influencer Program, to start promoting products you know your audience will enjoy.
Let's say you started a Facebook page devoted to all things yoga. You could use the Amazon Influencer Program to recommend yoga mats and blocks, clothes, or books that people would genuinely like and benefit from using.
Side note: Make sure you comply with Facebook's Branded Content Policies and the FTC's guidelines for disclosure.
Other Social Media Sites
Facebook isn't the only social media site that allows affiliate links. You share content with affiliate links on Pinterest, Twitter, Instagram, TikTok, LinkedIn, and more! But remember, since you don't own your social media accounts, you need to follow each site's rules regarding affiliate links. And, as a general rule, you shouldn't only be posting, pinning, or tweeting affiliate links alone. Instead, focus on the quality of content first and only include affiliate offers when they add value to the information you're sharing.
With sites like Instagram and TikTok, you're not able to post an affiliate link to your individual updates. So you may want to set up a free landing page with Linktree. A Linktree landing page gives you the ability to post multiple links on one page, so your followers can easily find the product you were talking about in your social media update.
2. HubPages
HubPages is a popular revenue-sharing site. Users create hubs that are filled with useful content, videos, polls, and other category-focused information. There are hundreds of topics to choose from, ranging from art and design to weather, making HubPages a great option to try your hand at affiliate marketing in a subject you're familiar with.
On top of flexibility in sharing, HubPages has affiliate programs built right into its platform. As a 'Hubber,' you can easily take part in the HubPages Amazon Program and their eBay Program, too. This means you can create hubs that are almost instantly set up to be monetized!
Remember, HubPages is built on user-generated content. So, the better the content you create, the better your chances of attracting an audience. And as you grow an audience, you'll stand a greater chance of making money as an affiliate if you share genuinely helpful content that links to products readers will like.
If you're looking for more places to promote your affiliate links without a website, check out Medium or Vocal.
3. YouTube
If creating written content isn't your strong suit, consider starting a YouTube channel you can use as an affiliate marketing platform. Some of the most successful YouTubers earn millions each year using a combination of sponsored videos, affiliate sales, and advertisements.
But when you're starting out, you won't have as big of a following as these users. So, you'll need to focus on providing genuinely useful content that will help build an engaged community. After all, there's no point in creating videos that people won't watch.
One of the most natural ways to include affiliate links on YouTube is to do honest product reviews. Let's say you start a YouTube Channel focused on fitness. You could create videos reviewing products like Fitbit, exercise equipment, and other gear people who work out would find useful. Then you could link to the product on Amazon and potentially earn a commission if someone makes a purchase.
4. Email Newsletters
With affiliate marketing, you want to drive traffic back to your affiliate links, so you can generate more sales. The best way to do that is by using multiple platforms and marketing techniques. One of the most effective ways to connect with your audience is through email marketing.
With email marketing, you'll sign up for an email marketing service like Constant Contact or ConvertKit. You'll then add links to your social media pages and accounts so that people can sign-up for your email list. By sending out emails to subscribers on your list, you can let them know about sales, discounts, and promotions, which will help increase your traffic to your affiliate links, all without a website! All three email marketing platforms mentioned above have free trials. You can read more about each of them here to see which one best suits your needs.
5. Buying Ads
Another way to drive traffic back to your affiliate links is by purchasing PPC (pay-per-click) ads on Google Ads or one of the many social media sites. With this method, sometimes called affiliate arbitrage, you'll need to be strategic because you don't want to waste money on ads that aren't converting onlookers to action-takers. The basis behind this idea is you buy ads for a small cost, and then you make back the cost of your advertising plus more by driving traffic to high-converting offers and blog posts.
If you're going to use this method, be sure to educate yourself on copywriting, your target audience, and measuring ROI. To increase your chances of success, take a training course on the ad platform you're going to use; Google has free courses, as does Facebook, for learning the ins and outs of running ads on their platforms.
Should You Post Affiliate Links on Forums or Blogs?
There are some people that will tell you that you should post your affiliate links on online forums like Reddit and Quora. From what I've read, placing promotional links on these sites is against their terms of service.
Other people may advocate placing affiliate links in blog post comments, but I can tell you that this is considered spammy. The blog's publisher either has a spam-filtering plugin that will automatically delete your comment or they will manually remove it, so don't waste your time with these techniques.
It's best to build up your own email list and social media accounts or start a website of your own. I know this article is about how to do affiliate marketing without a website. But there are free website options that allow you to monetize with affiliate links (just be sure to read the terms of service before choosing a platform).
To make the most of free website options, be sure to write high-quality blog posts that target both short-tail and long-tail keywords for the topic you're writing about. Once your article is published, you can promote it on your social media platforms and in your newsletter, driving more potential customers back to your affiliate website.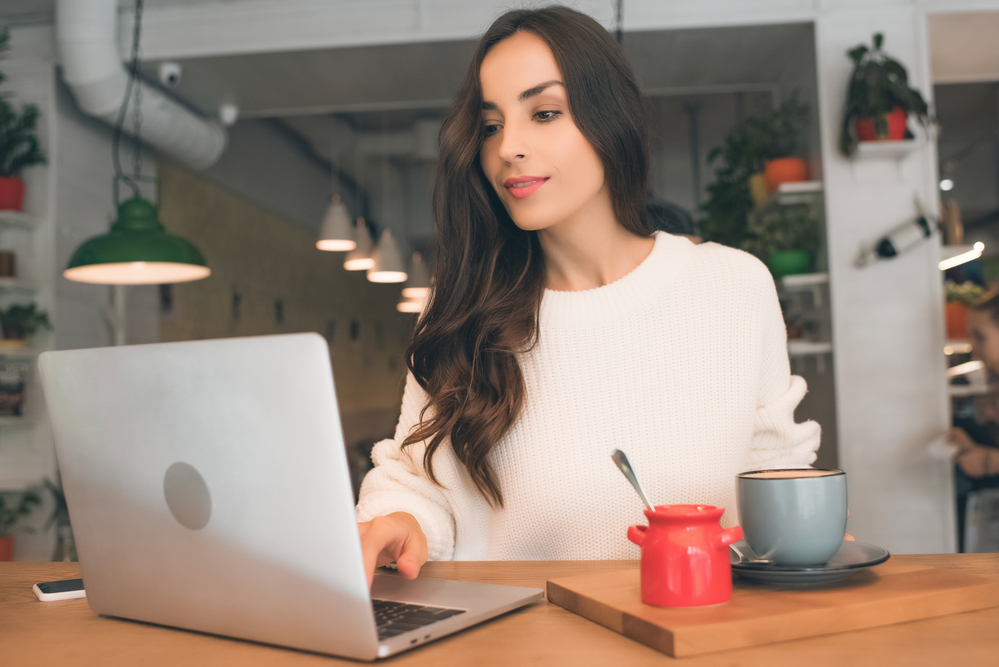 Affiliate Marketing Networks
There are many different affiliate marketplaces out there, like Commission Junction, Amazon Associates, Shareasale, and Rakuten. These marketplaces bring together advertisers with affiliate programs and publishers like you who are looking for products to promote.
To join these platforms, you'll need to meet certain criteria first and often must apply to specific affiliate programs before you can start promoting products. Sometimes, an advertiser may not approve your application if you don't have enough content, the things you're sharing aren't relevant, or you're just not fully established yet on your chosen platform. You may want to wait to apply to these programs until you've been up and running for a while and can demonstrate you've built a spam-free, quality resource from which advertisers will benefit.
Go to this post for a big list of possible affiliate marketing networks you can join.
Amazon Influencer Program
A more beginner-friendly option to earn money with affiliate marketing without a website or blog is through Amazon. With the Amazon Influencer Program, you get a personalized storefront, and it works with many non-blogging platforms. Plus, their tools make it easy to integrate your unique Amazon affiliate links into the content you share, whether you're making a YouTube video or posting a social media update.
The application process is quick and easy (they do check your follower count and engagement rates), and unlike the other affiliate sites, you don't have to apply to any third-party offers. Once you're accepted as an Amazon Influencer, you can start promoting the millions of products sold on the world's largest online store, which includes everything from ebooks and electronics to home appliances, pet supplies, and everything in between.
Referral Links
Even though you may have a large social media following or email list, some affiliate networks won't allow you to join without a blog or website. If you run into this problem, look into referral link programs. These are small referral programs through individual companies where they'll give you a referral link to share with your audience. If someone makes a purchase or signs up for a trial through your link, you'll earn store credit, free swag, or sometimes even cash!
One popular referral program is Rakuten (formerly Ebates). With this program, you sign up for an account and share your referral link with friends and family. If someone signs up and makes a qualified purchase through your referral link, you'll earn $30 in cash per referral.
There are tons of companies that offer referral link programs; here is a list of ways to make money with referral links.
Final Words on Affiliate Marketing Without a Website
No matter where you decide to promote affiliate links, you should always do so with best practices in mind. This means providing valuable content first and foremost and only including affiliate links when it makes sense. It's also a good idea to use affiliate links on occasion – not everything you create should be for the sole purpose of making a sale.
Remember, even if you choose not to start a blog or website, you'll still be building an audience as an affiliate marketer. This means you'll need to follow Federal Trade Commission (FTC) rules that specify when you need to inform your readers that you have an affiliate relationship with particular advertisers.
By following the FTC guidelines and sharing high-quality content with your audience, you'll be able to gain trust and credibility. And when you develop a reputation for being a reliable source of relevant information, your audience will naturally value your opinion and take notice when you recommend products to them.
Do you participate in affiliate marketing without a website? What strategies and techniques are working for you? Drop us a note; we'd love to hear from you!
Originally published on July 12, 2016. Content updated April 2023.