You've seen the Rakuten commercials, but what exactly is it? And can you really make money while you're shopping?! In today's Rakuten review, we're discussing everything you need to know about this popular cashback platform!
Some say the best way to save money is to take a dollar, fold it, and put it back in your pocket. This is pretty outdated advice. Sometimes, you have to spend money on essential things and day-to-day expenses. This is why it can be so helpful to earn cashback.
Rakuten is one of the top sites that helps you earn cashback on your regular online shopping. It's free and easy to use, and the company partners with many popular retailers and websites you may already use. This Rakuten review will go over how the platform can help you earn money and save money by applying coupon codes when you're shopping online.
Rakuten Overview
Rakuten officially launched in 1997 as an online deal and cashback platform. It was previously named Ebates and started becoming more popular in recent years, and more and more people began shopping online and wanting to stretch their dollars. Now, the website partners with more than 2,500 different stores and brands to offer deals.
Rakuten has 12 million members in the US, and the site has awarded more than $1 billion in cashback benefits to date. Rakuten tends to offer higher cashback rates than most rewards credit cards.
Depending on the store and current offer, you might earn anywhere from 1.5% to 90% cashback. Rakuten also now offers cashback on travel and vacation packages along with in-store shopping. Some popular stores included in the Rakuten reward program are Macy's, Nike, Instacart, Target, eBay, and more!
How Does Rakuten Work?
To earn money with the Rakuten website, you'll need to sign up for a free account. You can do this by entering your email address and a password or by logging in with Facebook, Google, or Apple.
There is a desktop version of the site and the Rakuten app, which is available for iOS and Android devices. On the site, you'll be able to find coupons, promo codes, daily deals, and cashback offers.
On Rakuten's homepage, you'll find sections for the following categories:
Double Cash Back Stores
Hot Deals
In-Store Cash Back
Travels and Vacations
Refer and Earn $30
When you're ready to shop online, start browsing cashback offers from different stores. You can search for stores by name or category.
Some popular categories include:
Clothing and Shoes
Electronics
Health and Beauty
Home and Garden
Pets
Office Supplies
Subscription Boxes
And More!
There are two main ways to claim these offers.
Option 1: Connect Directly Through the Website or App
Let's say you want to make a purchase at Walmart.com. Knowing that you have Rakuten, you go to the app or website and search for Walmart to see what type of cashback offer currently exists.
From there, you can click on Walmart from your Rakuten page (while you're logged in) and be redirected to the website. Then, you can shop as you normally would, and Rakuten will send you an email confirming your purchase, and the cashback amount will be reflected in your Rakuten account.
Option 2: Download the Rakuten Browser Extension
The second option is a bit easier because you can make the experience more passive. Download the free Rakuten Google Chrome browser extension. Then, whenever you visit a website that Rakuten has an offer for, a notification will pop up.
Just click the purple Rakuten cashback button to activate the deal and complete your shopping as you normally would.
With the browser extension, you won't have to disrupt your browsing or shopping, and you can be reminded that Rakuten has a cashback offer you can use so you don't forget.
In-Store Shopping Trips
To use Rakuten for in-person shopping trips, just click the 'In-Store Cash Back' tab. This will take you to a page where you can select your store and link a card for payment.
Just add the details of your card to Rakuten safely and securely. This allows the app to see when you've made a qualifying purchase from that specific store so you can be awarded cashback.
If you're using the app, you can link your card to a Rakuten offer right in the store in real-time.
Redeeming Your Earnings
Cashback amounts that you earn usually arrive in your account within 24 to 48 hours of your qualifying purchase. You can check the 'Shopping Trips' tab under your account settings to ensure your recent purchases have been tracked properly.
Rakuten allows you to redeem your earnings quarterly (May, August, November, and February) either by paper check (sent to your home address) or PayPal transfer. You'll receive your payment, also referred to as a 'Big Fat Check,' so long as your balance is $5 or higher. If you have a PayPal account, you can then transfer the amount Rakuten sends right to your checking account.
How Much Can You Make?
How much you can earn with Rakuten varies depending on which stores you use and how often you shop. Some users make hundreds per quarter, while others may earn a very small amount.
Holly, the founder of The Work at Home Woman, has earned $2,662 with Rakuten since signing up in 2013. You won't make enough money to quit your day job, but it could be some nice extra money to add back to your budget or help cover a small expense.
Remember, you're earning cashback that will be a small fraction of the total purchase. So this means if you spend $100 on something and earn 5% back, that's $5. Don't feel pressured to spend tons of money in the hopes of earning more from Rakuten. This will just cause you to overspend and lose money, which defeats the purpose of the site. Instead, do a few of these things to maximize your earnings.
How to Earn More Money with Rakuten
Use Rakuten for planned spending and use the browser extension. We all spend money each week at various stores and retailers. Odds are, you don't have to go out of your way to earn cashback with Rakuten. Just work it into your regular schedule whenever you need to buy something, and be sure to use the browser extension. The browser extension can help you save money when you're not even thinking about it.
You can use Rakuten on your computer or laptop, or your tablet or smartphone with the iPhone and Android app. And you can save on everything from groceries and products to gift cards, services, and travel.
Take advantage of promos. Check Rakuten regularly for promos like 2X cashback and 15% cashback offers. This will help you earn more than just 1% or 2% on your purchases.
Refer others. If you like using Rakuten, refer others to sign up. Rakuten has a refer-a-friend program where you can earn around $40 per sign-up, and your friend can earn a cash bonus when they start using the app. Sometimes, Rakuten offers prompts that double or triple these bonuses for a month. You can track your referrals from your profile, and anything you earn gets added to your account and paid out to you each quarter.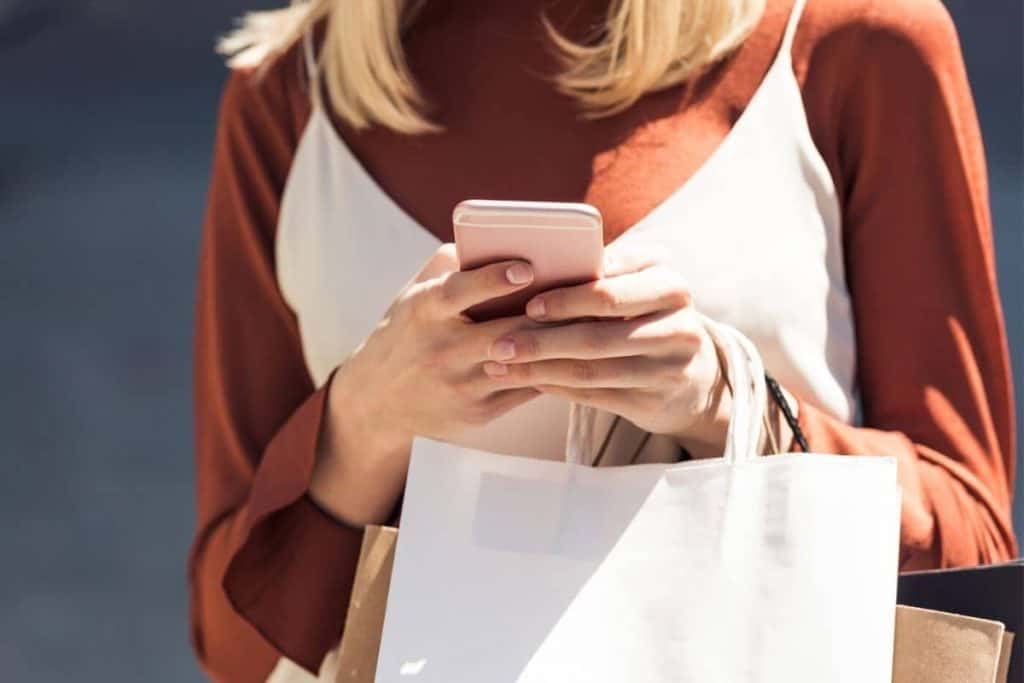 Pros and Cons
This Rakuten review would not be complete without going over the key pros and cons of using this app. Here are some benefits and potential drawbacks you'll want to consider.
Pros
First-time users can earn a $30 welcome bonus with a qualified purchase.
Earn cashback on your online and in-store purchases.
Free and easy to use (no hidden or annual fees).
Lots of promos and bonus opportunities to earn cashback.
Several categories including travel, pets, and home.
Low payment threshold ($5).
Cons
Quarterly rebates instead of monthly payments.
Not available in most countries outside the US.
Your cashback will be deducted if you return the item or the purchase doesn't clear.
Is Rakuten a Scam?
I know, earning cashback for shopping online sounds too good to be true. Having used Rakuten first hand, I can tell you that it is 100% legit. Not only has Rakuten been in business since 2016, but they are also accredited by the Better Business Bureau (BBB) and maintain a solid B rating.
Rakuten Review Summary
Overall, Rakuten is an easy site to use for cashback rewards, whether you're an in-person or online shopper. While the platform isn't perfect, there's very little not to like. Rakuten partners with thousands of stores, so there's an opportunity for everyone to earn cash back no matter what you're buying. Be sure to give Rakuten's mobile app and website a try and download the browser extension so you can earn money back when you shop!