If you're looking for work at home companies with A+ Better Business Bureau (BBB) ratings, keep reading, we've done the research for you!
When searching for remote jobs, you're bombarded with information. Often it isn't easy to decipher what's legit and what's not. While I can offer advice on how to avoid employment scams and where to find legitimate work, many job seekers still feel uneasy applying for remote jobs.
One organization whose mission is to help consumers find trustworthy companies is the Better Business Bureau. Consumers can read reviews, file complaints, and report scam operations in their marketplace. This is why researching companies on their website is a practical place to begin your work at home job search.
To help take some of this uncertainty out of your remote job search, I've compiled a list of companies with an A+ rating on the BBB website.
1. Apple
Not only is Apple a leading name in the tech industry, but they also have an A+ rating with the Better Business Bureau! Apple hires for a wide variety of work from home positions, with the most popular role being their at-home agents that help customers troubleshoot issues with their new products and devices.
They also have many remote corporate roles available in areas like business operations, sales, software, design, and more. Full-time positions come with a wide variety of benefits, including all the equipment you need to get your job done.
2. FlexJobs
FlexJobs not only maintains an A+ rating with the BBB, but they also have accreditation with the organization. Besides hosting many remote and flexible jobs on their job board, FlexJobs also hires remote workers from CA, CO, CT, FL, GA, ID, IL, MA, MD, MN, NC, OK, PA, TN, TX, VA, and WA.
Positions include:
Account Executives
Sales Development Specialists
QA Leads

Career Coaches

and Resume Writers

Job Researchers
Most of the positions that I've seen require prior experience and are for full-time work, but they come with many benefits and perks.
3. L&E Research
This next gig isn't going to earn you a full-time income, but it is a great way to make extra cash on your own schedule! L&E Research pays individuals to participate in online, phone, and in-person focus groups. Generally, studies take between 30-90 minutes and pay between $50-$300 depending on the length, focus, and type of study. L & E Research has been in business since 1984 and maintains an A+ rating with the Better Business Bureau.
Related Content: Make $50 – $150 an Hour Participating in Focus Groups
4. Concentrix
Concentrix hires full-time sales, bilingual, and customer service representatives from 35 states. Positions come with competitive pay, paid training, and benefits. Applicants must have a high school diploma or GED and at least one year of customer service experience.
5. Alorica
Alorica is another work at home company with an A+ rating with the BBB. They hire English-speaking and bilingual customer service and tech support reps. Alorica offers paid training, flexible schedules, and benefits. You should have a high school diploma or GED and one year of customer service experience.
6. Dell
Dell is a Texas-based company that hires many different types of work at home employees, including:
Pre-Sales Solution Architect
Transformation Advisor
Engineers
Account Management Consultant
Cloud Security Lead
Sales
Account Executive
They have won numerous awards, and they offer generous employee benefits. At the time of writing this post, there were over 1,800 remote positions available on their website.
7. Zirtual
Zirtual hires US-based virtual assistants to work on administrative tasks for clients. These work-from-home positions are full-time independent contracting roles that require 4-7 years of experience. The starting pay is $3,000-$3,500 per month, and yes, Zirtual has an A+ rating with the BBB.
8. Robert Half
One of my favorite places to search for remote work is staffing agency websites, and one of my favorites is Robert Half. They have an A+ rating with the Better Business Bureau and an easy remote job search filter!
You can find lots of great one-off job openings in the following areas:
Customer Support
Finance and Accounting
Human Resources
Legal
Marketing and Creative
Technology
9. Belay
Belay hires experienced work at home bookkeepers, social media managers, and virtual assistants to provide services for their clients. The hours are flexible, but individuals should be available during regular office hours. You'll be working as an independent contractor in these roles, and a bachelor's degree is preferred. Belay hires in all states except CA, MT, NJ, NY, and PA.
10. Humana
Humana is another insurance company that employs a wide variety of remote healthcare professionals, including:
Provider Engagement
Senior Risk Management Professional
Provider Contracting Professional
Lead Cloud Security Architect
Case Managers RN
Utilization Review RN
Telephonic Utilization Management RN
Lead Network Engineer
On their career portal, on the lefthand sidebar, you can choose the work-at-home job opportunities available in your state. Most of the positions require experience and come with extensive benefits.
11. U-Haul
If you want a work from home job that provides a lot of flexibility, check out U-Haul. They hire part-time customer service, sales, and reservation agents to help customers both day and night. Besides being a BBB accredited work at home company, they also offer part-time employees many benefits like vision, dental, and life insurance, an RX savings plan, and more.
12. Adecco
Adecco is another staffing agency where you can find legitimate work from home opportunities. To find the work at home positions on their website, select the remote jobs toggle on the left-hand sidebar.
Adecco has remote job openings in the following areas:
Legal
Hospitality
Engineering and Technology
Creative and Marketing
Call Center and Customer Service
Retail and Sales
Accounting and Finance
Education, HR, and Training
Office, Clerical, Data Entry, and Administrative
Business Operations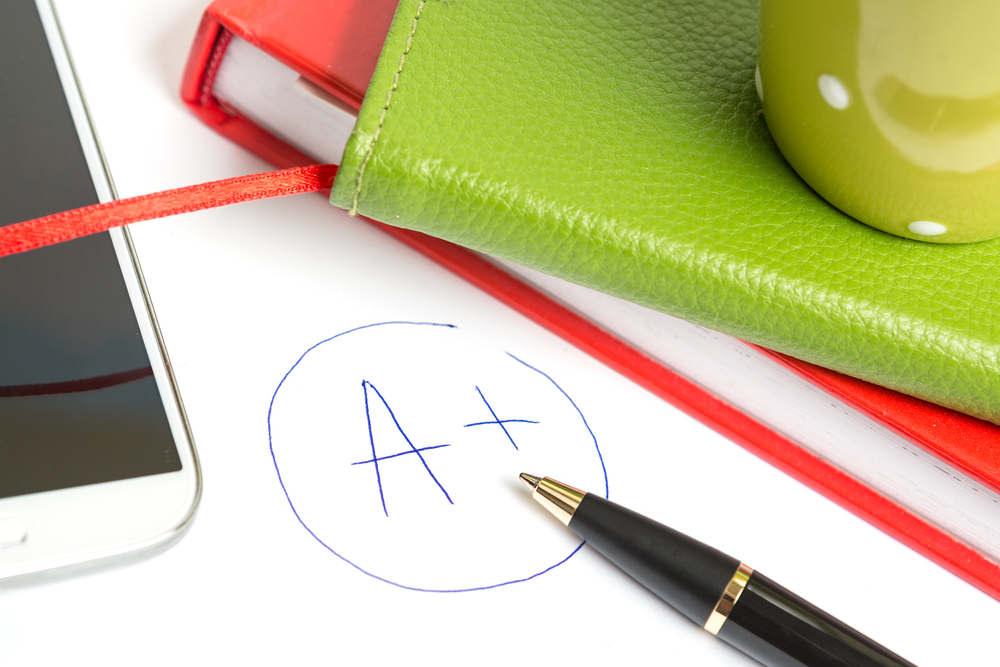 13. Working Solutions
Another company that has an A+ rating with the BBB is Working Solutions. They hire job seekers from the United States (except CA, NY, PA, and WA) and Canada to fulfill various customer service, travel agent, and sales roles. In these positions, you have a flexible schedule, and you'll work as an independent contractor.
14. Measurement Incorporated
Measurement Incorporated hires part-time, W2 employees from the following states AL, DE, FL, GA, HI, IA, ID, IN, KS, KY, LA, MI, MS, MT, NE, NC, NH, OH, OK, PA, SC, SD, TN, TX, UT, VA, WI, and WV to score test papers from home. For these positions, you must have a bachelor's degree and your own computer and internet connection. These positions are seasonal; applications are accepted from December to April, and the work happens from March to June.
15. Liveops
Liveops is a virtual call center company that has an A+ rating with the BBB. They hire independent agents to perform inbound and outbound calls, chat, and email for customer service, customer acquisition, customer retention, revenue maximization, political and disaster relief, incident response, and fundraising. With this self-employed independent contracting gig, you will need to pay for a background check that costs $24.99.
16. Ipsos iSay
If you're looking for honest survey panels where you can make easy extra cash in your spare time, check out Ipsos iSay. They have an A+ rating with the BBB, and they've also been in business since 1975! With Ipsos iSay, you'll earn points for every survey you complete, and these points can be used to purchase gift cards, prepaid cards, or cash alternatives.
17. Asurion
Asurion hires remote workers for customer service, supply chain, and a variety of corporate roles. To find the work-at-home jobs on their careers page, look for the positions that say remote or WAH for location. Customer service applicants must live in one of the following states: AL, AK, AZ, AR, FL, GA, ID, IN, IA, KS, KY, LA, MI, MS, MO, MT, NE, NM, NC, ND, OH, OK, SC, SD, TN, TX, UT, VT, VA, WV, WI, or WY. Asurion has both part and full-time positions, with the latter receiving benefits.
18. Toluna Influencers
Toluna Influencers is a platform where you can earn points for taking surveys, responding to polls, referring your friends, creating content, and playing games. Points can be traded in for gift cards to major retailers and restaurants like Starbucks and Amazon, or you can trade them in for cash via PayPal. You can access Toluna on your computer or smartphone device using the Toluna mobile app. They also recruit survey takers from around the globe!
19. Survey Savvy (Luth Research)
Survey Savvy is an online survey site where you'll earn real money for sharing your feedback with companies. Surveys pay varying amounts depending on the length and topic of the survey. You can also download their app to your phone or computer for additional earnings. Once your account has reached $1 in rewards, you can request payment via check.
Related Content: 17 Ways to Make Money from Home with Paid Surveys
20. Ruby
Ruby hires virtual receptionists and bilingual virtual receptionists from cities in AZ, MO, TX, OR, KS, and WA. With Ruby, you can work part-time or full-time hours. Starting pay is $16-$16.75 per hour based on your location, and hourly wages increase up to $19 in your first year. Six months of experience is preferred, and Ruby provides all of your computer equipment and a monthly internet stipend. And like the rest of the companies on this list, Ruby has an A+ rating with the BBB.
Avoiding Employment Scams and Job Offer Frauds
Having a high BBB rating is just one indicator of a work from home company's reputation. However, it's not the only thing you should consider. Many legit companies don't have ratings on the site, or they may even have poor ratings. You need to look at the big picture when searching for work at home jobs.
Another way to avoid scammers is to look at reviews on Glassdoor.com. On Glassdoor, employees can leave anonymous reviews about companies, so you can see if a company has a positive work environment and mission. You can also learn about hidden fees, salaries, and employment benefits.
If you need help organizing, tracking, and managing your job search, check out our Work From Home Career Planner. This planner will help you organize, manage, and track your job search efforts so that you can easily identify and avoid work at home scams.
Lastly, if you think you are being targeted by a scammer or if you've fallen for a work at home scam, you can report it using the BBB Scam Tracker or directly to the FTC.
Do you know of any other work at home companies with an A+ rating on the BBB? Drop us note; we'd love to hear about it.
Originally published November 26, 2014. Content updated in May 2023.