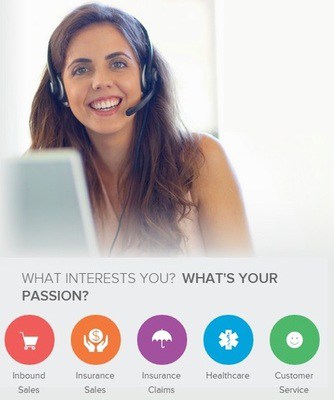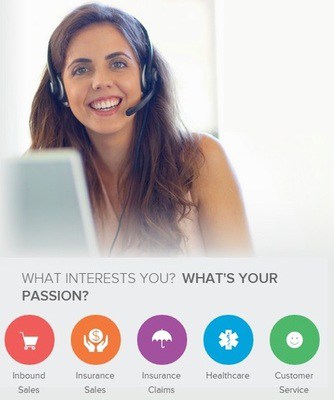 Sponsored by LiveOps
Independent Contractor Opportunities are Available in Sales and Customer Service
Are you looking for an opportunity to support your family while still being available to attend school and sporting events? Are you looking to escape the "rat race" but still want to use your education and skills? Are you looking to be your own boss and set your own course to success? If you answered "YES!" to any of those questions, then you should take a look at work-from-home opportunities with LiveOps.
LiveOps is the premier virtual call center in the cloud. Our clients are nationally-recognized companies that are looking for people with the passion and skills to dazzle and delight their customers. LiveOps offers work-from-home opportunities for motivated individuals who want to be their own boss, set their schedule and build a business.
Get Paid to Talk on the Phone
"The flexibility to take different call types, throughout the day, is attractive to me." Jean, Florida
LiveOps independent contractors answer calls, help customers and make sales. Opportunities include working as customer service professionals, licensed insurance agents, insurance claims specialists, and sales professionals. LiveOps contracts with a variety of top brands and well-known companies like Murad and ProFlowers. The virtual contact center is a great way for brands to work with the best agents and provide their customers with top-notch service and support.
Make Your Own Flexible Schedule
"Knowing you have the flexibility to spend more time with your children is priceless." – Sarina, North Carolina
LiveOps independent agents are masters of work/life balance, as they can dictate their schedule and availability. Maybe you want to work in the morning before the kids are up … during the day when they are in school … at night or on the weekends when you have help from a spouse or partner. LiveOps work-from-home opportunities are ideal for stay-at-home moms, military spouses, retirees, students and individuals looking to supplement their income. All you need is a quiet place to work with a computer, broadband Internet connection, dedicated landline phone, and corded headset, and you can get started.
It's Easy to Get Started with LiveOps
"I love the freedom to work when I choose. Being your own boss is wonderful." – Katrice, Florida
Independent agents work from home and run their own businesses with the support of a larger organization—LiveOps. We offer free, award-winning certification in a variety of areas so our independent agents are prepared to help our client's callers. With self-paced online certification courses, live role-playing and interactive forums, you can find the certification that best fits your learning style and gets you started on the right foot. There are a variety of call types and companies looking for friendly, compassionate, helpful people to positively represent their brand. There is no single road to success—but we are here to support your efforts and help you exceed your expectations.
A Community of Support is Available
"I have been encouraged through my co-workers to step out of my comfort zone and build my business to a higher level. I am thankful!" – Reba, Georgia
You may be working from home, but you are not alone. LiveOps has an active community of independent agents who are also building successful home-based businesses. It is a powerful resource that can provide support, motivation, and mentorship.
Collaborate, learning best practices and tips for success.
Learn from a collective knowledge base of tens of thousands of agents.
Motivate and be motivated by sharing your goals and encouraging others to reach theirs.
Support others to help them be accountable and enjoy support and empathy in return.
Whether you interact a little, just when you have a question, or daily because you enjoy the camaraderie—the community is there for you when you need it. And LiveOps staff members are always available to help, answering questions via chat during calls or directing you to reference information. You are supported every step of the way.
The LiveOps Difference
"The best decision I ever made." – Pamela, Florida
The advantages of being a LiveOps independent agent are many. You can save time by working from home…save money on gas, childcare and work clothing…enjoy a flexible schedule that fits around your life…reduce stress by avoiding traffic, office politics and being in control of your workday…and dictate your future and your success by the effort you put into your role. As a LiveOps independent agent, you are in control of your earning potential and future. If you are responsive, reliable and work well with people, you will have multiple opportunities come your way. Imagine having the opportunity to be your own boss, set your own schedule, pay off bills and retire early…the list goes on.
Why not get started with a company that offers the best virtual call center platform, free award-winning certification, a supportive community of agents and the flexibility to determine your own future? Start your work-from-home journey today, with LiveOps, a successful company that is designed to help you be successful too. Join more than 20,000 independent agents who work from home with LiveOps, rated A+ by the Better Business Bureau.
Visit www.join.liveops.com for more information and to apply as an independent LiveOps agent.
This post was written and sponsored by LiveOps. Please be aware that we can only promote advertising from companies that we feel we can legitimately recommend to our readers. For more information please see our disclosure policy.