Do you have a chronic health condition such as Lyme disease, fibromyalgia, diabetes, ADHD, or arthritis that prevents you from working a full-time job? Then keep reading; we have a list of jobs for people with chronic illnesses and disabilities.
My Life With a Chronic Illness
Years ago, I worked as a pediatric nurse on a medical-surgical unit at the children's hospital. While there was a lot of flexibility with this job, and it came with good benefits and pay, it also came with a lot of stress.
I worked 12-hour shifts from 7 PM to 7 AM. Not only is the graveyard shift hard on one's body, but you also have fewer resources and staff to assist you during these hours.
Over the course of a year, I had seven children crash on me. Seven situations where children were so sick they almost died and had to be transferred to the PICU. This stress, coupled with late hours, put my body into a tailspin.
I went to the doctor to tell him about my symptoms, panic attacks, anxiety, weight gain, chronic fatigue, sleep issues, and gastrointestinal problems, only to discover that I had hypothyroidism. A chronic condition that I will forever have to take medication for and one that often wreaks havoc on my overall well-being.
Living with chronic illness can be a huge challenge.
The good news is there are many part-time jobs, freelance careers, and home-based business opportunities that allow you to set your own schedule, making it easier to earn an income when you have a chronic illness. When you work for yourself, you can work when you're feeling up to it and take breaks when you need to.
If you're struggling to keep a job and earn an income due to your chronic condition, here are some of the best work-at-home jobs for people with chronic illnesses.
Home-Based Jobs for People with a Chronic Illness or Disability
1. Blogger
Blogging is a wonderful, flexible, work-at-home business for people with chronic illnesses. It's a great creative outlet; plus, you can share practical wisdom with others and improve their lives with your knowledge and experience.
If you're a first-time blogger, it's easy to get started with our step-by-step blog tutorial.
Once you set up your blog, start writing content, and promote your blog posts on social media sites like Facebook, Instagram, and Pinterest. As you build up traffic, you can start monetizing with advertising, affiliate marketing, selling freelance services, and product sales (like printables, e-books, and courses).
Want some inspiration?
Check out author and motivational blogger Jon Morrow, who has made millions despite having muscular dystrophy, chronic pain, multiple bouts of pneumonia, and broken bones. And on top of all that, he's unable to move his body except for his face. If he can do this, you can too!
2. Freelance Writer
If you've got a way with words, but you don't want to run a blog, consider contributing to other publications as a freelance writer. There are plenty of freelance writing gigs online, and depending on your speed, skill, and experience, writers can earn anywhere from $12 per hour to over $100 per hour!
Some of the great aspects of freelance writing are its flexibility and diversity in topics and writing specialties. As long as you can meet your deadlines and provide high-quality work, you can work around your chronic illness's ups and downs.
Here are just some of the different writing specialties to consider:
Kimberly Rae, who was used to living a digital nomad lifestyle, was forced homebound by her battles with asthma, hypoglycemia, and Addison's disease. To relive some of her travels in her mind, Kimberly started writing Christian suspense novels. Today Kimberly is a best-selling Amazon author who has written over 20 books, including books for people who have chronic illnesses.
3. Proofreader
With so many writers online, the proofreading industry is booming as well. If you've got a keen eye for catching mistakes and grammatical errors, proofreading might be the job for you.
To learn more about becoming a proofreader, you can check out the free Proofread Anywhere webinar to learn the basics and the scope of the proofreading profession. This course will assist you by providing the proofreading tools you'll need to get started, as well as detailing the process of finding clients.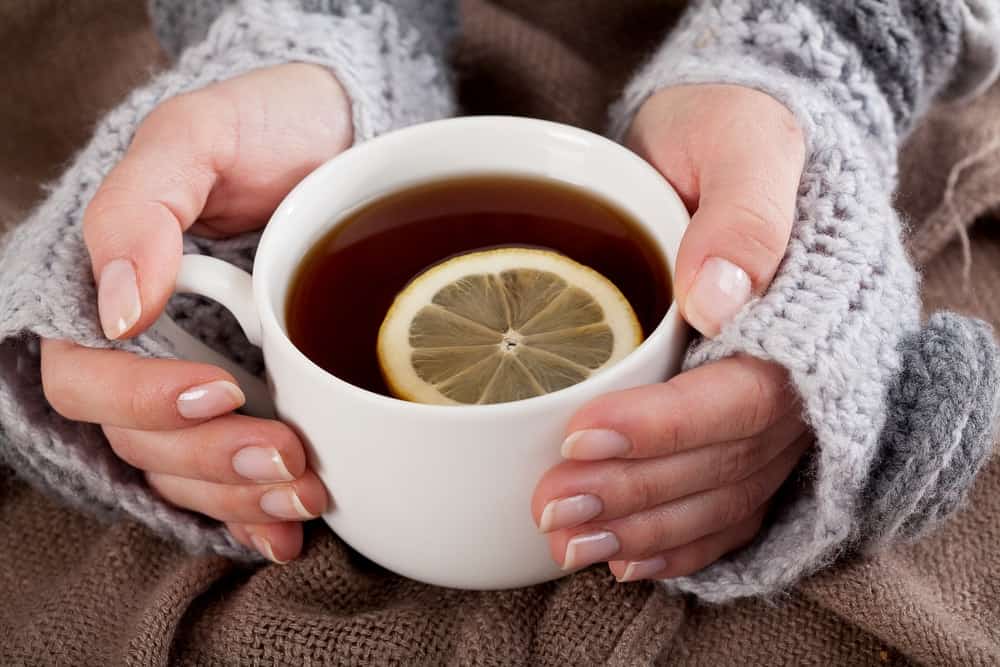 4. Transcriber
Fast typists with excellent listening skills may be interested in transcription as a work-at-home job. With automation and digitization, the field of transcription has changed, but there is still plenty of viable work for those interested in transcribing speech to text.
If you're interested in transcription, the three main types are:
While some general transcribers are self-taught, if you want to specialize, you'll need additional training to be familiar with the terminology and nuances of the legal and medical fields. Once trained, you can work as a freelancer for companies like Rev, TranscribeMe, or Scribie.
5. Graphic Designer
Graphic design is a rapidly changing and growing field. Designers are no longer limited to simply creating print logos and brochures. Even beginners can get started online by creating simple graphics for Pinterest.
If you've got a creative spark and an artistic eye, try your hand at graphic design. There are many affordable and free resources, training tools, and even software programs online. The median salary for graphic designers is around $59,970 per year—and some designers earn far more.
6. Coach
Are you gifted with empathy? Are you able to motivate others, mentor them, and help them in their life and through difficult situations? Coaching is a great industry in which you can help others discover their path and improve their lives.
Coaching is broken up into many specialized areas, from relationships to business to parenting and career coaches. There are even coaches, like Rosalind Joffe, who help people with chronic illnesses. In fact, a multiple sclerosis diagnosis is what prompted Rosalind to switch careers. If helping others enhance their lives while working from home and setting your own schedule sounds like a career you'd love, check out the accredited coach training from iPEC.
7. Craft Seller
Crafty and artistic people can make and sell crafts from home. Of course, Etsy is always an option for selling your handmade goods. Still, sites like Conscious Crafties specialize in providing a selling platform for those with chronic illnesses and pain, emotional health issues, Aspergers, autism, and physical disabilities.
Crafting is an opportunity to express yourself and let out your creative side. Crafting is also therapeutic. Many people suffering from chronic illnesses find crafting and art to be positive outlets and good ways to defuse emotions.
Related Content: Craft Jobs for Stay-at-Home Moms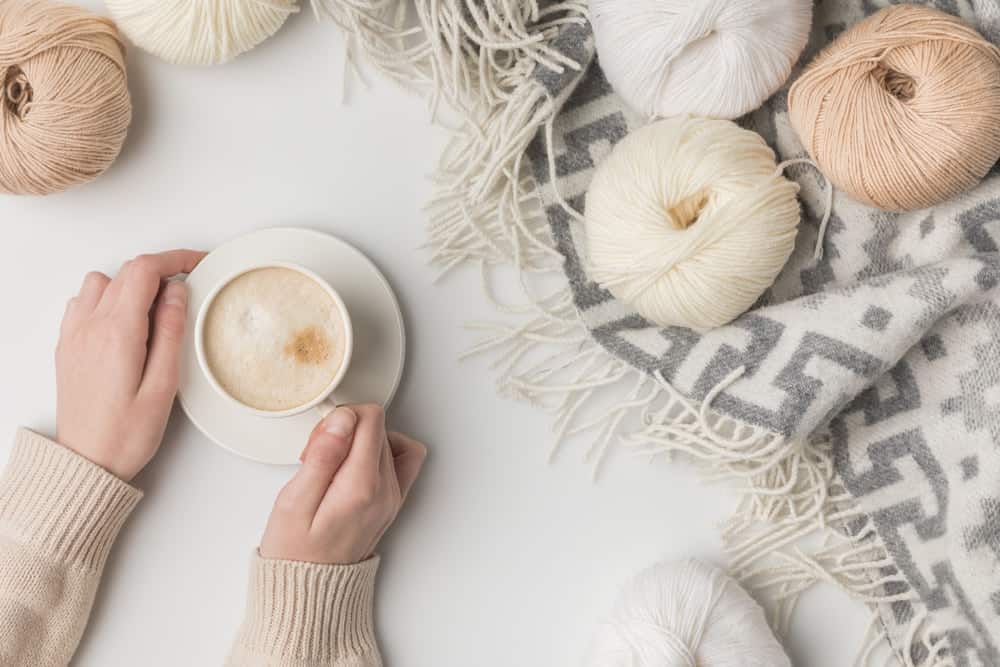 8. Social Selling
Social selling is a good option for people with chronic conditions who can't commit to running a brick-and-mortar store. Direct sales companies like Tastefully Simple are perfect for those with chronic illnesses who want to sell products from home. A great aspect of social selling is that, because you set your own hours and schedule, you can work as much or as little, depending on how you're feeling. And with online sales, digital marketing apps, and social media, it's easier than ever to promote your direct sales business and earn money.
For more direct sales opportunities, check out this post.
9. Bookkeeping
If you've got a mind for numbers, running a virtual bookkeeping business may give you the flexibility and freedom you need. If you don't already have bookkeeping experience, you'll want to invest in a short online training program like the Bookkeepers. With the Bookkeepers, you'll learn everything you need to know to get started; it's self-paced and can be done in as little as four months.
The great thing about bookkeeping is it doesn't usually have tight deadlines or long hours. As long as you're able to keep up with the incoming expense and income documents from clients, you should be able to work this business around your chronic illness.
10. Travel Agent
Do you enjoy doing online research to find the perfect travel destination and activities? If so, becoming a home-based travel agent may be your calling! There are many ways to get started as a travel agent, from joining a travel franchise to looking for a reputable host agency to join.
One individual that has found success as a travel agent is Debra Kerper, who is a double amputee who lost her legs due to complications with Lupus. Being a home-based business owner has allowed Debra to make money while being free to go to her doctor's appointments without worrying about being on the clock.
11. Photographer
If you love snapping photos of the world around you, becoming a freelance photographer may be the perfect career for offering the work-life balance that you need. While you can work as a family or portrait photographer, one option that gives you more flexibility is submitting your photos to stock photo sites. This will allow you to work when you have good days, and it will allow you the freedom to take off when you have bad days. You can also submit images to more than one site (as long as there is not an exclusivity clause) to earn even more money from your photos.
12. 1099 Independent Contracting Jobs
While most work-at-home jobs require a set schedule, some independent contracting jobs offer flexibility with scheduling and hours worked. Some of these positions don't provide paid training, so be sure to read all of the requirements and fine print before applying.
13. Join The Remote Workforce
If you prefer to work as a W2 employee, there are inclusive workplaces that promote equal-opportunity hiring practices. If you're interested in a professional work-from-home career, here are some companies that hire remote workers and that embrace inclusion of people with chronic illnesses and disabilities.
For more top-rated companies that are inclusive of disabilities, check out this list from Disability IN. You can also research company cultures and inclusivity on sites like Glassdoor and Great Place to Work.
Chronic Illness Job Resources
If your chronic illness is so severe that you're receiving Social Security Disability Insurance (SSDI) or Supplemental Security Income (SSI) benefits, check out My Employment Options. They offer work-at-home jobs for individuals receiving SSDI or SSI disability benefits in 47 states.
Their services are free as part of a national return to work program. The jobs they offer are with leading national employers for various skill levels, such as:
Another free service to check out is Ticket to Work. They are a free and voluntary program that can help individuals receiving SSDI or SSI benefits go to work to become financially independent.
Cancer and Careers offers free advice, interactive tools, and educational events if you're dealing with a cancer diagnosis.
Hannah Olson, a Lyme survivor, started the website Chronically Capable, which offers career resources and flexible and remote job leads for disabled and chronically ill persons.
Conclusion
Having a chronic illness doesn't mean giving up on your career dreams. You don't have to feel like you're unable to contribute and support your family. Chronic illness can become very isolating, painful, and challenging, but there are many flexible options for earning money from home.
Originally published July 25, 2017. Content updated December 2022.