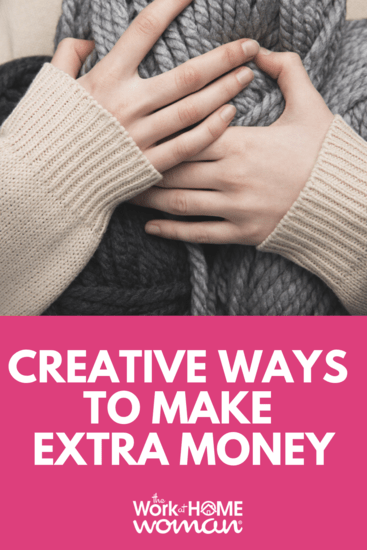 From a very young age, I was money motivated. I'm not sure if this was ingrained in me genetically or if my parents just taught me the value of working for what you want — either way, I've always found creative ways to make money.
If you're looking to increase your bottom line – here are some methods I have used throughout the years to make extra money.
11 Creative Ways to Make Extra Money on the Side
1. Making Money With Nature
One summer, I decided to collect salamanders from our backyard to try and sell them to pet stores. After finding nine salamanders, and storing them in a five-gallon bucket with food and water, I went to the yellow pages and started calling pet shops. I remember I called a lot of stores, but after numerous attempts, one pet store owner agreed to purchase the salamanders for 50 cents apiece. Thrilled to find a buyer, I asked my Dad to drive me to the store to make the sale – he did (thanks, Dad)!
Yes, I only made $4.50, but that's not the point. The lesson is, if you think outside the box, you can find creative ways to make money. While selling salamanders isn't going to make you rich, some people make good money with nature.
This article talks about foraging wild delicacies for $300 an hour!
My friend Aimee earned $800 in two weeks, selling aquarium plants on Craigslist, you can read about it here.
Maybe you're great at growing tomatoes, landscape design, creating jewelry from sea glass or shells, or finding rare rocks or fossils that people are willing to buy. Look on sites like Etsy and eBay and see what types of items sell well, and how you can earn an income doing something similar.
Want more info? Read: Flexible and Work-At-Home Jobs for People with a Green Thumb
2. Sell Handmade Arts, Crafts, and Goodies
Like most kids, I made and sold lemonade from a stand in our front yard. But that's not the only thing I created and sold. My friend and I made perfume and tried to sell it to our neighbors — we didn't have any buyers, so we poured it down the sewer to make it smell better. We also made pet rocks and Christmas ornaments and went door-to-door and sold them to neighbors.
Today you don't have to go door-to-door or set up a stand in your front yard to sell stuff for money. Many sites allow you to set up shop and sell handmade goodies to a worldwide audience.
Here are a few to consider:
3. Delivery Jobs
At the ripe old age of ten, I took over my friend's once-a-week paper route. I can't remember how she found the gig initially … It was a small, local paper that came out once-a-week and was delivered to the 100+ houses in our subdivision. The pay was $4.05 for delivering newspapers to the front doors of all these houses! In the snow, rain, and summertime heat — I delivered those darn papers for two years! I then passed the route on to my sister, and she later passed it on to another neighborhood kid.
While you can still find paper route jobs today, there is a new take on this old business model. The gig economy has made it easier than ever to deliver food, groceries, alcohol, and packages to people's homes. These side earners have flexible scheduling and pay pretty well too.
Want to know more? Read: My Honest Review of Being a DoorDash Delivery Driver
4. Watch Kiddos or Pets
This is one of the most lucrative and easy ways to make money! I started babysitting when I was in middle school. My Dad had a coworker who needed someone to watch their son while they went out for the evening. Being the oldest of three — babysitting was nothing new to me, and I was happy to get paid for it. What started as a one-time gig quickly turned into a recurring gig. Not only that, but the word got out, and I started watching that coworker's neighbor's daughter and so on. I was booked almost every weekend night! I continued to babysit throughout high school and college.
Word-of-mouth tends to be one of the best ways to score these side hustles. You can also check out neighborhood association groups and newsletters, Facebook Groups, and church and community bulletin boards. And of course, there are on-demand apps where you can connect directly with those needing your childcare or petsitting services.
5. Recycle Stuff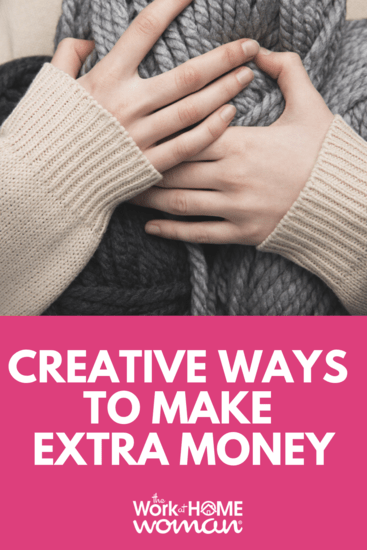 During the summers, my friend and I would scour the nearby office park looking for aluminum cans. We would collect the cans and bring them to the nearby grocery store, which had an enormous automated recycling machine. For each can you would deposit — you'd earn one cent. Not a lot of money, but it kept us supplied with candy bars and popsicles throughout the summer. Today you can still recycle for cash by selling old electronics, clothing, ink cartridges, tires, and yes, trash!
Want to know more? Read: 15 Ways to Turn Your Trash into Cash
6. Sell Your Body to Science
When I was in college, money was tight. I was always on the lookout for easy and flexible ways to add some extra cash to my wallet. One lucrative way I found was to participate in pharmaceutical research studies.
Lucky (or not so lucky) I happen to live in the allergy capital of the world, Austin, Texas. As a sufferer of seasonal allergies, I qualified for all sorts of allergy medicine-related studies. Most of the studies I completed were out-patient studies that required three to seven out-patient visits and paid between $200 – $400 upon completion. I did, however, participate in a couple of in-patient weekend studies that paid $2,000!
If you're interested in participating in studies, check out these websites:
Be forewarned – if you dislike blood draws, this is not the way to go. Most studies require a blood draw during each visit. The study I completed that paid $2,000, required something like 40 blood draws during the weekend — hence the big payout. Also, be sure to check with your doctor before participating.
7. Catering Gigs
Throughout college, I waited tables, so catering gigs came along quite frequently through the various restaurants I worked for … However, my friend's boyfriend worked for a catering company, and whenever they needed extra help, we'd jump in. I've worked on weddings, corporate lunches, concerts, and holiday events. Catering gigs are great because they're one-off gigs, and they pay well.
My Mom has also worked a lot of catering gigs — simply because she worked at an elementary school and had a connection to someone who owned a catering company. One time we even worked at the same event! My Mom worked for the catering company that was doing the food; I worked for the catering company that provided the bartenders and libations. If you don't have a catering connection, you can find these gigs in the want ads, on online job boards, and via catering companies in your city.
Here are a couple of apps you can use to find these gigs too:
8. Sell Stuff
I've been selling stuff … well, forever! It started when I was young, and I would sell my toys at my neighborhood garage sales. In college, I sold used clothes to consignment shops, used textbooks to the local bookstore, and jewelry from ex-boyfriends to pawnshops!
Then when I had my daughter, I sold her used baby gear on Craiglist, Facebook, and consignment shops. I still sell stuff to this very day to make extra money. The cool thing now is you don't even have to leave your home to sell your stuff. From clothes, books, and video games to electronics and toys — it can all be sold online!
Here are some popular sites to sell your stuff online:
Want to know more? Read: Over 100 Places to Sell Your Stuff Online For Money
9. Participate Focus Groups
I remember the first time I got called to participate in a focus group. I was in college and struggling to make ends meet. The focus group was for a local radio station that had gathered my name from a contest that I had entered. The two-hour segment required me to sit a room and listen to snippets of music and rate each song on a scale from one to ten. After the session was over, I was handed an envelope with $100 in cash!
Today you don't have to "wait for a chance" to participate in focus groups — there are many online portals where you can sign up to participate. From everything I've read, most focus groups pay between $50 – $150 per hour for participation, and sometimes you'll get free swag too! Try User Interviews to get started!
Want to know more? Read: Make $50 – $150 an Hour Participating in Focus Groups
10. Cleaning Houses
Yes, I've done this too!
A couple of friends I waited tables with decided to open a house cleaning business. For a change of pace, I decided to join their team once-a-week and clean houses with them. The three of us would clean two to three houses every Friday. Because there were three of us — we could usually knock out a home in an hour and a half, which left my Friday afternoons and nights open for fun. Depending on the size of the house and how many we cleaned, I'd make anywhere from $75 – $130 for a few hours of work. I actually enjoyed cleaning houses. I found it therapeutic and a nice break from having to talk to customers.
Here are some platforms to connect with people who want their homes cleaned:
11. Smartphone Apps
If you have a smartphone, you should be using it to make money! There are tons of apps where you can make money or earn gift cards by scanning receipts, scanning barcodes, taking photos, watching TV, answering surveys … and the list goes on and on! Most of these money-making apps are available for both iPhone and Android operating systems. If you're interested in making some extra money with this method — read these blog posts:
Conclusion
As you can see, there are a lot of flexible and creative ways to make money without having to get a part-time job! Start looking around you and see how you can turn those things into money-making services or products.
What creative ways do you make extra money? Drop us a note; we'd love to hear from you!
Originally published January 8, 2016. Content updated June 2, 2020.