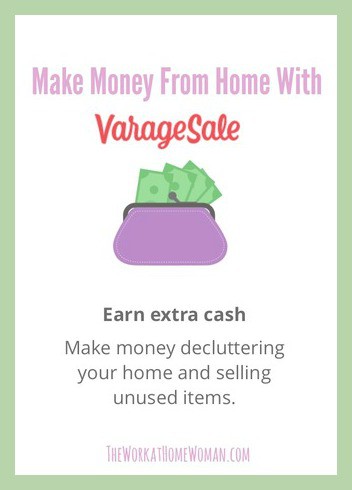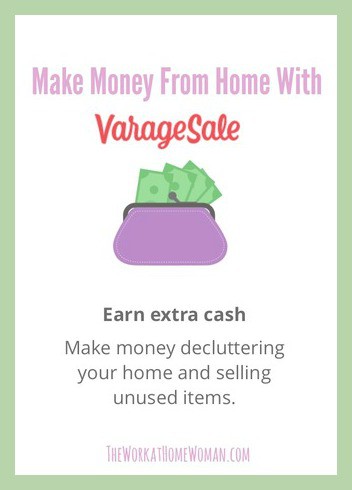 Sponsored by VarageSale
I've been a reseller for a LONG time. Even when I was little, I would clean out my toy box to see what toys I could sell at our neighborhood garage sale. This tradition stayed with me throughout my college years and well into my adult life. I've sold used clothes, books, shoes, baby gear, CDs, toys, and jewelry through consignment shops and pawn shops, through online classified sites, and via social media sites like Facebook. And while I've had success with these options, there were three things that always bothered me:
You don't earn much at pawn shops, consignment shops, and garage sales.
Online classified ads can be scary because you don't know who you're selling to.
Social media selling groups can be filled with drama and off topic conversations.
As it turns out, I'm not the only one who has these sorts of complaints. Tami Zuckerman was disappointed with the text-heavy classified sites and the limitations of the social media sites for selling, so she asked her programmer husband to build a better platform. To get a better idea of the current challenges faced by administrators of seller communities, Tami conferred with a leader of a local seller group. From there they were able to create a streamlined platform for both sellers and admins. Today VarageSale has over a million members across the US and Canada.
The VarageSale Experience
I tested VarageSale out for myself and I have to say … it's awesome! The site is streamlined and super easy to use. I was able to create an account and upload my items for sale in less than 5 minutes. The platform has an Instagram/Pinterest feel to it and it's extremely easy to use and navigate. Another great feature is that you're able to see who you're selling to — which adds a level of safety and it helps facilitate the selling process.
On the site you can search by category, you can browse the main feed, or you can post items that you're searching for. VarageSale has a desktop version and a mobile app that is compatible with Apple and Android smartphones – so you can post items for sale on the run. The platform is completely FREE to use and integrates with Facebook, Twitter, and Pinterest so you can share your items with an even larger audience. VarageSale has positive reviews on Glassdoor.com and has been featured on sites like Bloomberg, BlogHer, and The Wall Street Journal.
And Here's a Special Bonus to New Austin Members!
For a limited time, VarageSale is sweetening the deal for new users in the Austin area. Want to make an extra $125? Simply join your nearest community and start posting your items for sale. You'll earn $5 for each of the first 25 items you post. This offer is limited to the first 1,500 unique items accumulated in each of the communities. Qualifying members will be notified and paid via PayPal in the New Year.
Here are the Austin Communities you can join for the bonus: Central/East Austin, South Austin, SW Austin, and North Austin.
This post was sponsored by VarageSale. Please be aware that we can only promote advertising from companies that we feel we can legitimately recommend to our readers. For more information please see our disclosure policy.