Teachers can earn some extra cash (and enjoy a change of pace) from the comfort of home over the summer. Here are ten flexible online summer jobs for teachers so you can achieve that ideal work-life balance during your vacation months.
When that final bell rings on the last day of school, summer begins and offers teachers a much-needed break from the hustle and bustle of the school year. The Monday through Friday routine is temporarily on hold for the next 60+ days as educators and students enjoy their time off during summer break.
But that two to three-month break from school doesn't necessarily consist of fun-in-the-sun and leisure-filled days. Many teachers spend the summer months prepping for the new school year or take on a seasonal job to supplement their income.
10 Flexible Online Summer Jobs For Teachers
After 180 days in the classroom following a lesson plan, adhering to a set schedule for the summer may be a less-than-ideal working arrangement for educators on break.
Fortunately, teachers have several online summer job options that offer tons of flexibility and enough freedom to earn extra money while still having plenty of time for summer fun.
With these ten terrific summer vacation side hustles, there are ideal summer job options for every teacher.
1. Preply
For students who struggle in certain subjects, getting some extra help from a summer tutor can make all the difference in creating the building blocks to finding success in the new school year.
With the recent advances in technology and the rise of platforms like Preply, teachers can put their teaching skills to work and become online tutors. This part-time summer job idea lets you set your own schedule and work as many or as few hours as you want.
With Preply, you can set your hourly rate (most tutors on this site earn $15-$25 per hour).
Since more than 100 subjects are offered on Preply (including foreign languages and some hobbies), you can enjoy sharing knowledge of things you love and make a difference in students' lives.
Although Preply is a popular platform, you can find work as an online tutor with many sites, including Kaplan, Edmentum, and Course Hero.
2. Teachers Pay Teachers
Teachers Pay Teachers(TPT) is an online marketplace built specifically for educators. This easy-to-use platform is perfect for selling your original classroom creations like lesson plans and worksheets. You can even sell physical products and other educational resources you no longer need.
TeachersPayTeachers is a great platform to be a part of during the summer. And it's one of those rare summer gigs that also offers the chance to earn passive income well into the fall and beyond since digital goods can be created once and sold repeatedly.
It's free to sign up on TeachersPayTeachers, and as a seller, you'll have two membership options:
The Basic Membership is free, but you'll be charged $0.30 per resource purchased and a 55% royalty on each sale.
The Premium Membership comes with a $59.95 annual fee but offers a more significant royalty of 80% on gross sales. You'll have to pay $0.15 transaction fees for each resource on orders that total less than $3.
Whether you choose Basic or Premium, teachers receive payments once a month for sales made the previous month via PayPal, direct deposit, Venmo, or wire transfer.
Now TPT also offers a Publisher membership, allowing you to offer your products to more than 8 million teacher members with no annual fee. This option is an entirely self-service store that works just like it does for teacher-sellers with unlimited product listings. With a Publisher membership, there's a 50/50 split on resource sales.
3. JustAnswer Expert
As an online personal research assistant tool, JustAnswer helps save busy people time by answering their questions with detailed and accurate responses.
Here's how it works: Clients submit a question, and one of JustAnswer's Experts in that area gets to work answering it. The final product is then delivered to the client.
When you join JustAnswer as an Expert, you get paid to answer homework questions and basically be an online tutor on your own schedule. Or if you have expertise in computers, technology, and more, you could be hired as an Expert in that area.
According to JustAnswer, Experts make an average of $2,000-$7,000 monthly! When you apply, expect to wait to hear something for two weeks.
Once accepted, you'll find this super flexible summer job option allows you to work whenever you want and as much as you'd like. Simply log in and claim any available questions. Then get to work answering them and receive your extra income payment via direct deposit, Venmo, or PayPal.
4. PrepNow
PrepNow is an online tutoring company that aims to provide personalized test prep services to its students. As a PrepNow tutor, you'll mainly support U.S. students preparing for the SAT, ACT, or PSAT standardized tests.
This flexible summer job can easily be a side gig in the new school year since PrepNow will work around your busy schedule; you just tell them which times and days work best for you.
Ideal PrepNow tutors have to meet several requirements, including:
At least two years of teaching or tutoring experience.
Have a bachelor's degree from an accredited 4-year college or university.
Composite score of 28 on the ACT or 650 on the Math SAT and SAT Verbal/CR.
5. Online Test Scorer
While most student tests are graded by computer today, a significant portion still needs the attention of the human eye. Essays, written short answers, and portfolios are reviewed in person – often from a large home-based workforce. That's where you come in!
As a work-from-home test scorer, you evaluate student testing online fairly and consistently using a standardized rubric. While a teaching experience is advantageous (and preferred), training will be provided.
There are a number of companies that hire test scorers to grade student responses in standardized testing, ranging from elementary to college-level subject matter. Pay generally ranges from $10 to $20 per hour, and many scorers set their own schedules. The availability of work is seasonal, with the highest demand in the spring and summer months as high-school students prepare for college.
Here's a look at some of the companies that hire work-from-home test scorers:
ACT – The ACT is a college readiness test that includes written short-answer questions and essays. The ACT hires readers to score essays online using specialized software. Scorers earn an average of $12 per hour.
ETS – Educational Testing Services (ETS) hires online test scorers for various educational institutions. At any given time, scorers could grade written answers, spoken responses, or portfolios from the AP®, GRE®, or other tests. Scorers earn anywhere from $10-$20 per hour.
Measurement, Inc. – Measurement Inc. (MI) hires contract readers and reviewers to score student responses in reading, mathematics, science, and social studies among all grade levels – elementary to high school.
6. Teach Conversational English
You don't need to be an ESL teacher to teach students a new language when you take on a summer job as a conversational English tutor.
Join the global community of Cambly tutors and earn $0.17 ($10.20 per hour) for each minute spent talking with students on Cambly or $0.20 ($12.00 per hour) on Cambly Kids.
You can log in and work whenever you want, day or night. The Cambly dashboard will 'ring' when a student is ready to chat; it's entirely up to you whether or not to answer. Receive payment via PayPal weekly.
7. Virtual Assistant
Virtual assistants (or VAs) are the unsung heroes of the online world. They provide entrepreneurs, bloggers, and executives with invaluable administrative support from the comfort of their own homes.
Your skill set and experience determine the services you can offer as a VA, but the possibilities are endless. As a teacher, you already have several things you can bring to the table, such as organizational skills, research skills, data entry, editing, proofreading, and much more.
Being a virtual assistant affords the opportunity to work as much or as little as you like on your schedule. Depending on your skills and experience and where you work, you can expect to make about $15-$25 per hour as a VA. Find virtual assistant jobs at Peachtree VA, Boldly, or Byron.
8. Pet Sitter and Dog Walker
If you love animals, you can earn some side income as a pet sitter or a dog walker. These services are super helpful to professionals who are gone all day or people who go on vacation and don't want to take their pets to a kennel.
Some people even combine pet sitter and house sitter services to earn more.
Dog walking is a great summer job opportunity that lets you socialize, get some exercise, and earn a bit of extra money.
Be aware that pay can vary quite a bit based on the services you offer, where you live, and where you do pet sitting (in the client's home or your own). Check out on-demand sites like Rover to connect with potential clients.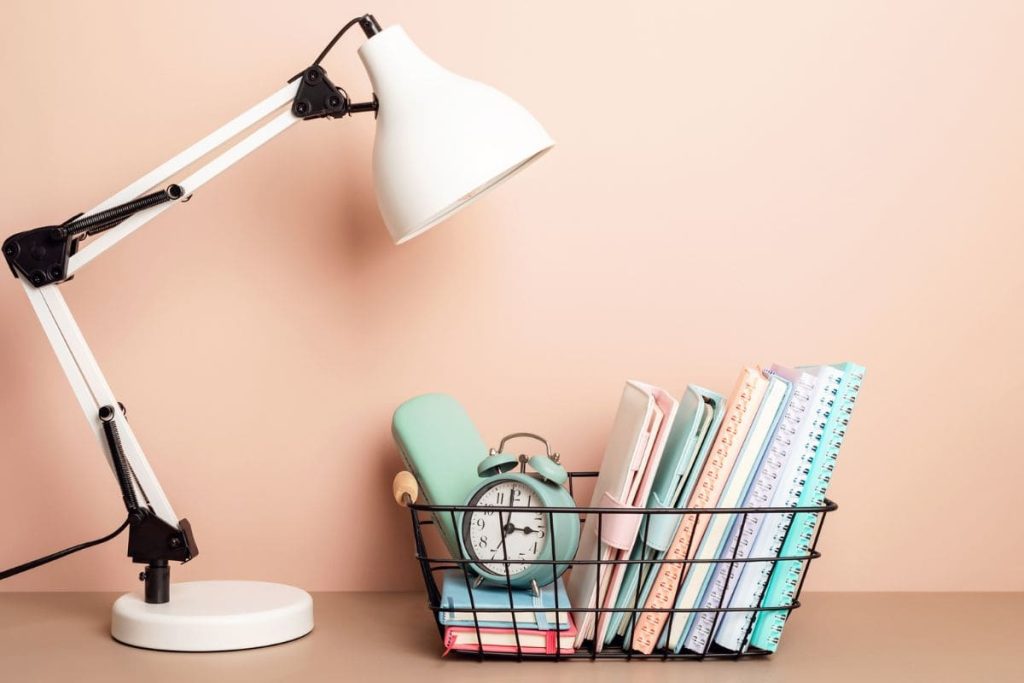 9. Freelance Writer
If you love working with the written word, consider becoming a freelance writer in your free time. Whether you specialize in an area of expertise or can write about nearly anything with some research, there are freelance writing opportunities for you.
Search sites such as Upwork, Guru, and Freelancer to find openings for writing jobs and be prepared to respond quickly because competition can be fierce. Also, you can set your pay, but be ready to back up your asking price with a killer writing sample.
10. Proofreader
As a teacher, you probably can't help yourself from catching grammatical and spelling errors as you read. If that's the case, proofreading may be the perfect online part-time job for you.
Entrepreneurs, bloggers, small companies, and large ones, too, all need proofreaders for a large variety of materials (including blog posts). You can set your pay rate and accept clients on a case-by-case basis. Find work on many different sites, including Proofreadingservices.com and Guru.
Conclusion: Earn On Your Own Terms
Even though school is out, you're probably still busy at work as you constantly develop new ways to introduce learning into your classroom. And, during the summer months, when plenty of activities are happening, the last thing you'll want is to be completely tied up with a seasonal job.
With these summer jobs for teachers, you can easily prepare for the school year ahead and earn extra money, all while leaving enough time to enjoy the summer season. In fact, these jobs are flexible enough that, who knows, maybe you'll hold onto your summer job year-round as a way to supplement your income—even when school is in session.
How do you earn extra money during the summer months? Do you know of any other online summer jobs for teachers? Drop us a note. We'd love to hear from you!
Originally published on June 10, 2016. Updated and republished in May 2023.